Windows
Windows 10 build 20190 shows its news and lets you control your gpu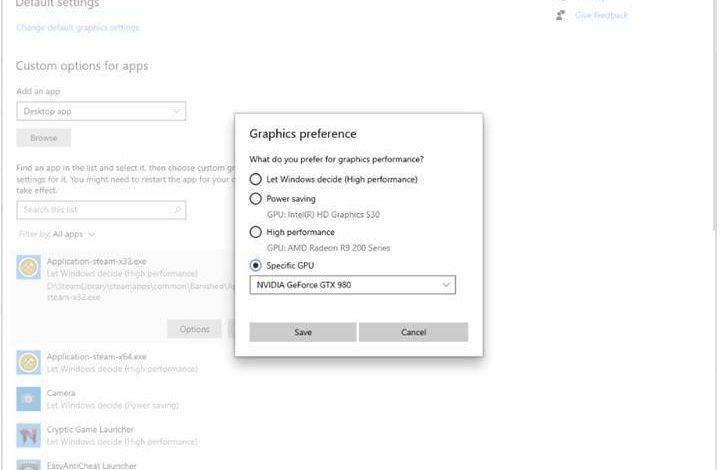 One more week, Microsoft has just released one more new update of what will be the next version of its operating system: 21H1. This update will reach all users in the spring of next year 2021, and it will bring a host of changes, improvements, and fixes to all users. At the moment, we cannot know in detail what all these changes will be that will reach the operating system, but users registered within Microsoft's Insider program, specifically within the Dev branch, can already have a first contact with these news, specifically with those that the new build 20190 of Windows 10 introduces.
A few hours ago, the new build 20190 began to reach all Insider users of this operating system. Although before seeing 21H1 we will have to go through 20H2, the second update of this OS, which will arrive this fall, Microsoft has already had its eyes on the future for a long time. Windows 10 21H1 is going to be a very big update, full of improvements and news and will continue to shape the future of the operating system.
After seeing a series of changes, and many corrections, the past weeks, now we are going to see everything that this new build brings us and that, in the future, will be available to all users.
What's new in Windows 10 build 20190
Greater prominence to news
Sometimes it is difficult to know what all the news that comes with each Windows 10 update is. For this reason, there are users who waste a lot of time discovering them, and others who do not even manage to do so. For this reason, Microsoft has decided to show a floating window, with a series of hints, or tips, each time a new version of the operating system is installed.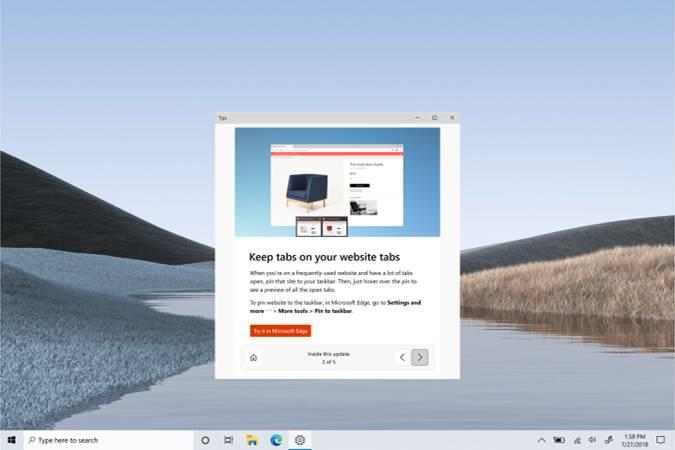 This feature will be optional, and we can activate and deactivate it from the " Show me the Windows welcome experience " section that we can find in Settings> System> Notifications and actions. Of course, for now, this will only be available to users with EN regions. The other regions will receive this news later.
Better control over the graphics card
It is very common to see computers with different graphics cards, or GPUs, connected. Especially in laptops, which have the iGPU and the dedicated graphics card. From now on, Microsoft is going to allow us to select a graphics as "high performance". In this way, instead of having to manually configure all the applications and games to choose which graphics we want them to use, we will be able to specify it from here. Thus, when a program, or game, is configured to make use of the high-performance GPU, use the selected one directly.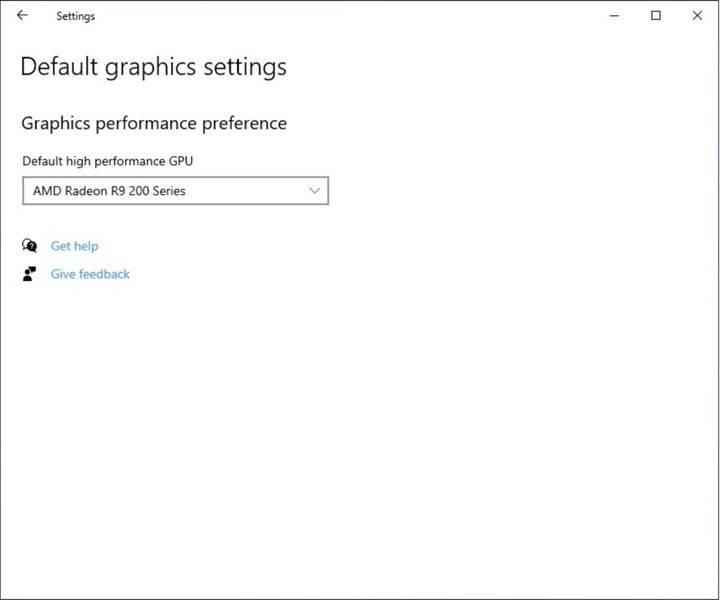 In addition, we will also have a specific panel to select which graph we want each program or application to use. We can let Windows choose, select one of low consumption, the one with maximum performance, or manually choose the GPU that we want.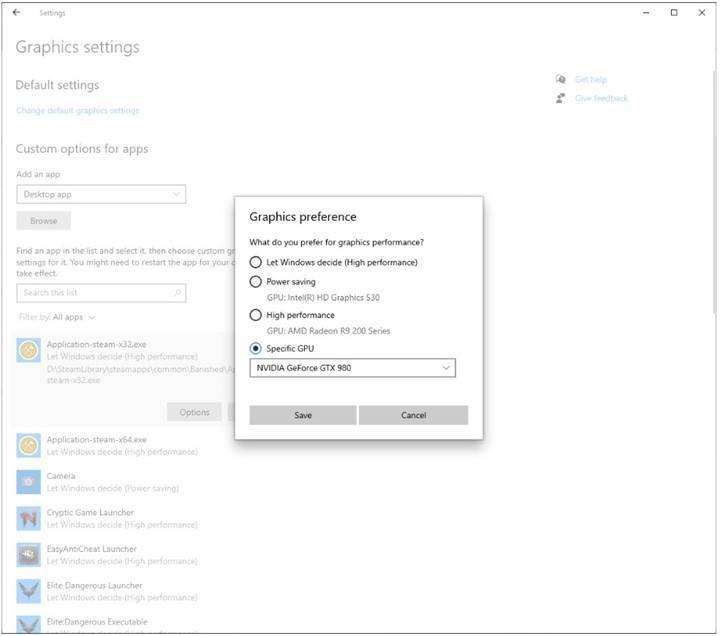 Bug fixes in build 20190
Of course, Microsoft has not missed the opportunity to fix a number of bugs and glitches in Windows 10 build 20190 to offer the best possible experience for all users.
Fixed WSL1 error of "I / O operation was canceled due to thread exit or application request."
Fixed an issue that caused explorer.exe to become unresponsive on touchscreen computers when exiting from hibernation.
Fixed another crash in the new Windows 10 search box, within the default application settings pages, where the search results were drawn on top of each other when removing characters from the search box.
Fixed various issues related to IME keyboards.
Fixed a bug in Narrator that could cause the PIN keypad to appear unexpectedly.
Fixed a bug with Features on Demand that caused an error message 0x8000FFFF to appear.
Fixed a bug that caused some programs to crash if an authentication message was generated and then did not interact with it.
Errors to fix
Microsoft has also updated the list of errors to be solved, recognized errors that, little by little, will be debugged before this new version reaches all users:
Some games in the Microsoft Store, which use Easy Anti-Cheat, do not work.
Investigating a bug that causes updates to hang for a long time when installing new versions.
Close, minimize, and maximize buttons get stuck when resizing UWP apps.
The new taskbar experience is not working properly. Neither does the new site preview.
Pinned websites on the new Edge are not working properly or showing as part of the list of open tabs.
Investigating a bug in the Alt + Tab keyboard shortcut causing tabs to move.
Letter headings in the Start menu application list have unnecessary left padding.
All these bugs and problems will be solved in the next compilations of this operating system. For now, Microsoft has a lot of time to improve this update and try to prevent what happened with the May 2020 Update, one of the worst operating system updates, from happening again .