Windows
Windows 10 build 20175 brings edge improvements and new icons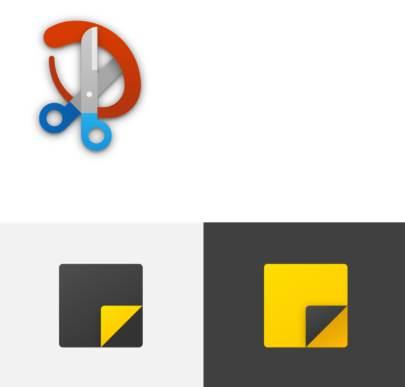 Although the latest version of Windows 10, 2004, has more and more problems, Microsoft is still working hard on the development of Windows 10 21H1, which will be the first update in 2021. Like every week, Microsoft has just released a new one. update, build 20175, for users targeted to the DEV channel within the Insider program. And these are the novelties that, little by little, are shaping the operating system.
The first of the news, and probably one of the most important, is that Microsoft has fixed the problems that were preventing AMD users from installing the latest builds. This bug appeared by surprise with the release of the previous build, 20170, and has finally been fixed. If we have an AMD CPU, to be able to update without problems to this new build 20175 we will have to follow these steps.

What's new in build 20175
Edge
One of the improved aspects in this new build of Windows 10 is its web browser, Edge. Microsoft has prepared Windows 10 to improve the productivity of the browser from this new version of the operating system, and now it will be possible to have quick access to the tabs that we have open from any website anchored to the taskbar.
By clicking on one of the shortcuts on the taskbar, we can now see all the open tabs that we have for that site, in any of the Microsoft Edge windows that we have open.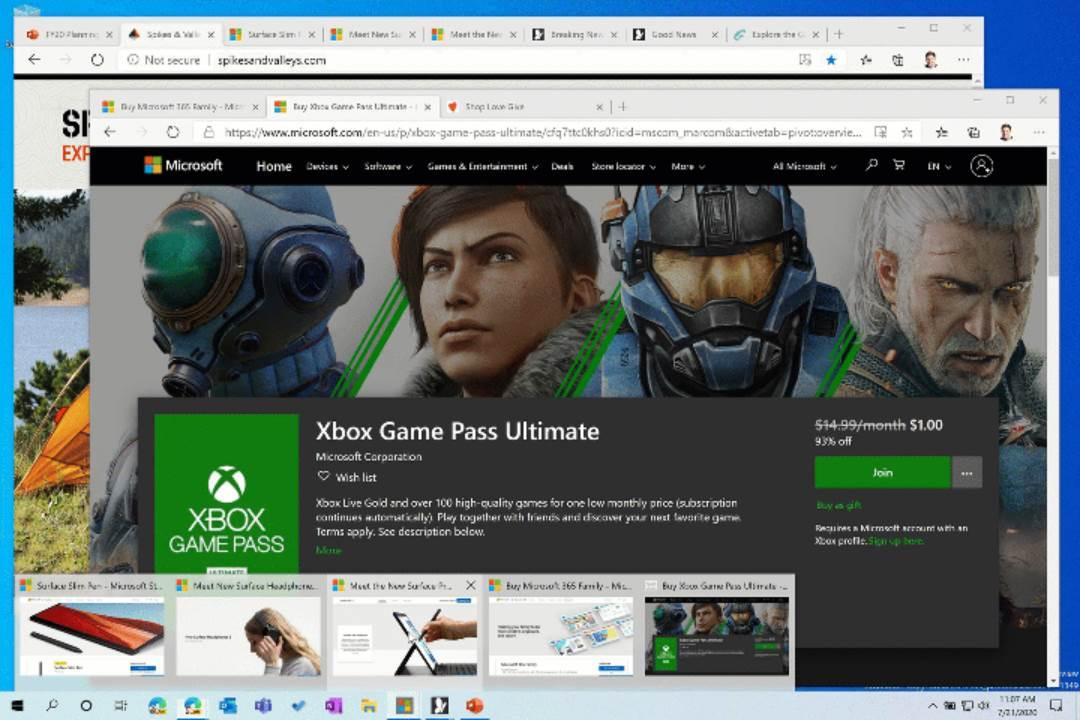 Reset-AppxPackage
Windows 10 allows us to repair and restore programs directly from the Settings menu. This is useful for solving all kinds of problems related to these apps, although to carry out this repair you have to navigate through quite a few menus. Furthermore, we also run into the problem that some items, such as the start menu, are not listed.
From now on it will be possible to restore any app with a simple PowerShell command. To do this, we will only have to execute the following command (changing the app we want to reset):
Get-AppxPackage *calculator* | Reset-AppxPackage
Other novelties
In addition to the two previous changes, Microsoft also wants to highlight two other important changes:
Improved functionality of Eye Contact on Surface tablets.
New icons.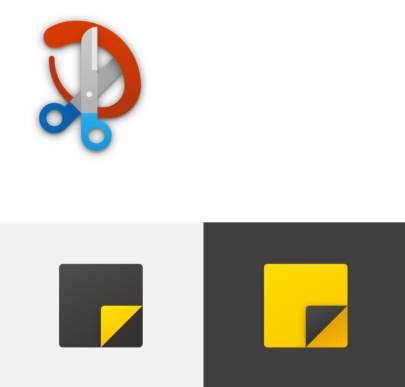 Fixed bugs from build 20175
As always, Microsoft has taken the opportunity to solve a series of problems detected in previous builds of the operating system. Specifically, these failures have been the following:
Fixed a bug that caused some computers to crash with the HYPERVISOR_ERROR error.
Fixed a bug that caused tiles to flicker in the start menu.
Fixed a bug that made the "Alt + Tab for Windows only" option not working.
Fixed an issue that could cause apps to appear black when viewed through the magnifying glass at high magnification.
Fixed a bug that generated stutter when playing.
Fixed a bug in Narrator that caused it to close when using XAML elements.
Fixed a bug that caused the search box not to close after selecting an item in the search bar.
Fixed a bug that caused flickering when logging in.
Fixed a bug that caused fonts to not display correctly.
Fixed a problem that caused the Configuration window to crash when opening it, going to the Windows Update section, and then going to another section through a URI link.
Fixed a last problem that caused that, when clicking on a System link, an empty Control Panel window appeared, impossible to close.
Bugs yet to be corrected
In addition to the previous bugs, Microsoft also has a series of recognized errors pending to be fixed:
Some games in the Microsoft Store, with Easy Anti-Cheat, fail to open.
They are investigating why the upgrade process to a new build takes a long time for certain users.
Errors in IME keyboards in Chrome and Edge.
They are investigating a bug that causes the maximize, minimize, and close buttons to pop out of UWP app windows.
Edge tabs do not appear on the taskbar for this build.
Investigating a bug that makes the "close all windows" option not actually close the browser tabs.
The preview of the tabs does not work.
The keyboard shortcut Alt + Tab does not work correctly.
Microsoft recalls that all builds of Windows 10, prior to 20161, expire next week, specifically on July 31. Therefore, we must update as soon as possible to a build equal to or later than 20170.