Windows
Windows 10 build 20170 brings a lot of news if you don't use amd Although this has been a busy week for Microsoft, the company has also been working on the development of its next big update to Windows 10, which will be known as 21H1. Insider users, targeted to the Dev channel, can test for some time the improvements and news that this new update will bring. And, continuing with its development, the new build 20170 brings with it an important number of features, news and corrections that we are going to detail below.
The first thing Microsoft tells us is that, due to a bug, this new build generates a very high consumption of resources in computers with AMD processors. Therefore, Microsoft has decided that users with these CPUs will not be able to upgrade to build 20170. It is expected that this bug will be fixed soon and that the next build, which will arrive next week, can reach everyone equally.

What's new in Windows 10 build 20170
New sound settings
Microsoft is bringing more and more options from the Windows Control Panel to its new Settings menu. Little by little, this new menu is becoming an alternative to this panel, although it is not yet ready to replace it. Thus, continuing with this transition, the first of the novelties that we can find is that in Settings> System> Sound we will find a section from which we can choose which device we want to use by default.
The volume mixer has also been improved so that now we can better select the volume of the applications and choose through which sound card we want to output its audio.
New Microsoft Launcher
Although this is more focused on Android users, Microsoft has taken advantage of the launch of this new build to announce the availability of version 6 of this application launcher. This new version brings with it the new version of its news app, support to place it horizontally, customizable icons, new wallpapers, a dark theme and a large number of optimizations.
Of course, Microsoft indicates that it is only compatible with Android 7.0 and higher. If we want to try it, we can download it from the Play Store.
Windows search engine improvement
The Windows 10 search bar has also received some improvements with the new build 20170, specifically two. The first of these improvements is the arrival of new languages, specifically Dutch. And the second, which will reach all users from 1809 to 2004, can be seen just by opening the search panel. A new design in two columns allows us to read the information in this window much better, also having fast searches much more at hand.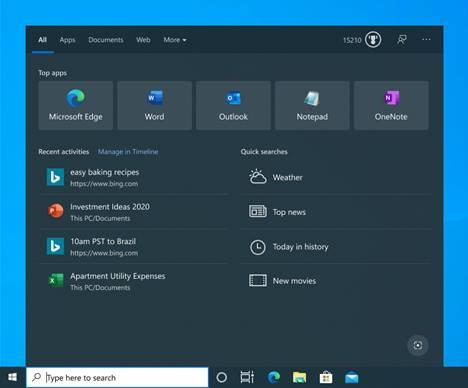 Other changes from build 20170
In addition to the above, Microsoft has confirmed the arrival of other changes and news to its operating system:
New icon for the Settings menu, with a new animation when opened. An icon that also fits perfectly with the new start menu.
Now the notepad does not stay open when we restart the computer to install updates.
Support for Transport Layer Security (TLS) 1.3 enabled by default.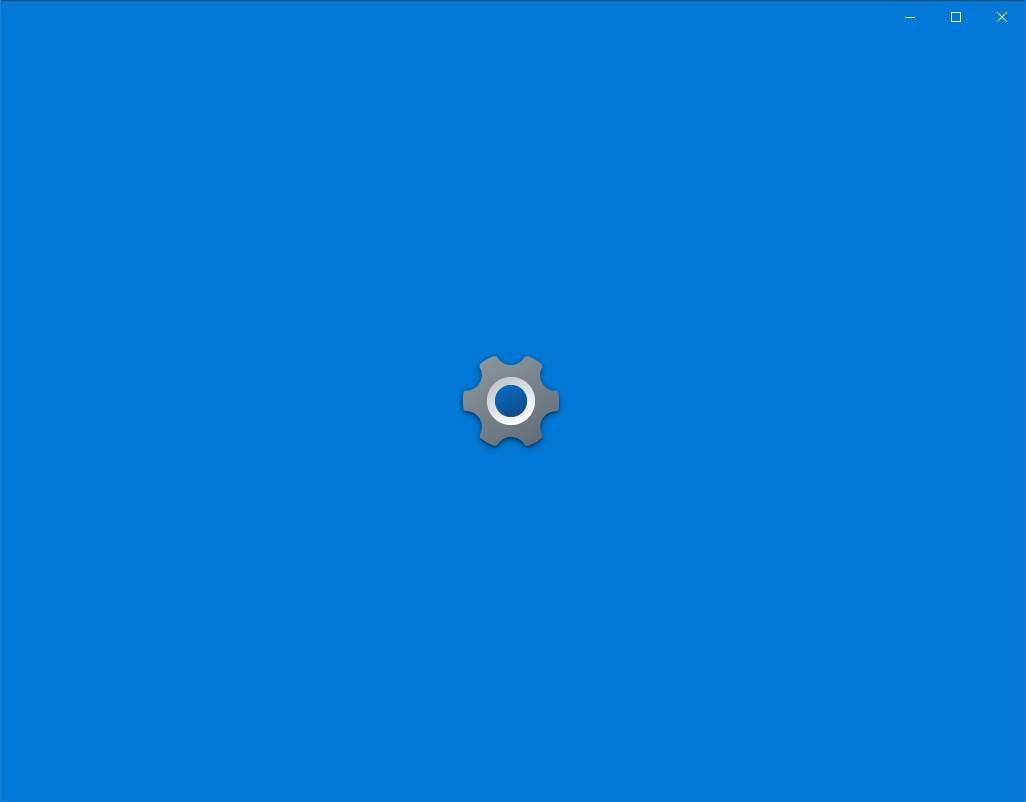 Fixed bugs
In addition to the above news, Microsoft has also announced a series of bugs and bugs fixed in the new build 20170 of Windows 10 21H1. These errors are:
Fixed a flickering bug when resizing certain apps when using tablet mode.
Fixed a crash issue when using IME keyboards.
Fixed an issue that caused the volume slider to not work with Bluetooth devices.
Fixed a condition that could cause update notifications to not appear or to appear many times in a short period of time.
Fixed typing issues with certain keyboards.
Fixed a bug that could cause pressing the Shift and Control keys in a Remote Desktop connection to release them.
Fixed an issue that caused the start menu to not appear to multiple users.
Fixed the issue of the amount of time to wait before logging out of Windows.
Fixed screen dimming bug encountered by multiple Insider users.
Bugs yet to be fixed in build 20170
In addition to fixing these problems, Microsoft confirms the existence of others:
Some Microsoft Store games with Easy Anti-Cheat are crashing to run.
Insider users' computers are crashing with a HYPERVISOR_ERROR error.
Updates take a long time to appear to some Insider users.
The Task Manager shows a CPU usage of 0.00% in the Performance tab.
Some tiled animations cause flashes of color.
The suspend feature does not work for some Windows 10 users.
We recall that Windows 10 21H1 is a development version of Windows 10 that is still in a very early stage of its development. Therefore, we only recommend using it on test machines, never on our day-to-day computer.