Windows
Windows 10 build 19628 comes with a security surprise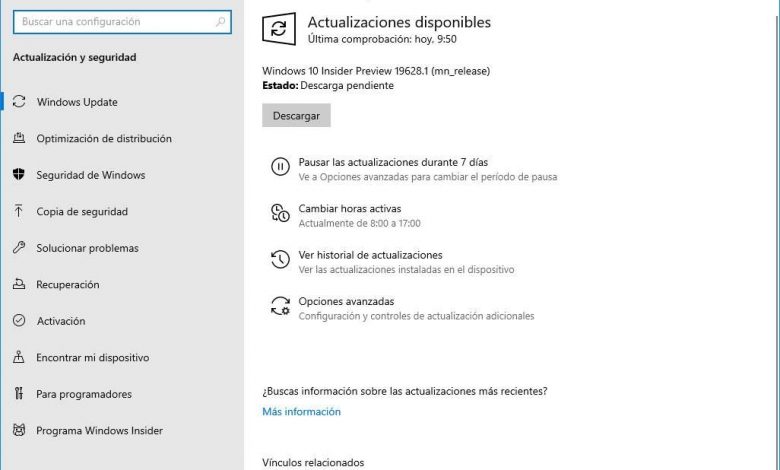 If all goes well, we hope to receive Windows 10 May 2020 Update within two weeks, around May 27. Microsoft has already published the ISO RTM of the 2004 version of Windows 10 for MSDN users and it only remains to wait for the new version to start reaching all users. However, while this is happening, Microsoft continues to work on what will be the second update of the year for the operating system, 20H2, which has received a significant security improvement with its new build.
A few hours ago, Microsoft released a new build for all Insider users targeted to the anticipated ring of the operating system. The new build 19628 does not bring big changes within the operating system, and it is normal considering that it will be a small update, similar to 19H2. However, little by little it introduces features that make it an update that many will look forward to.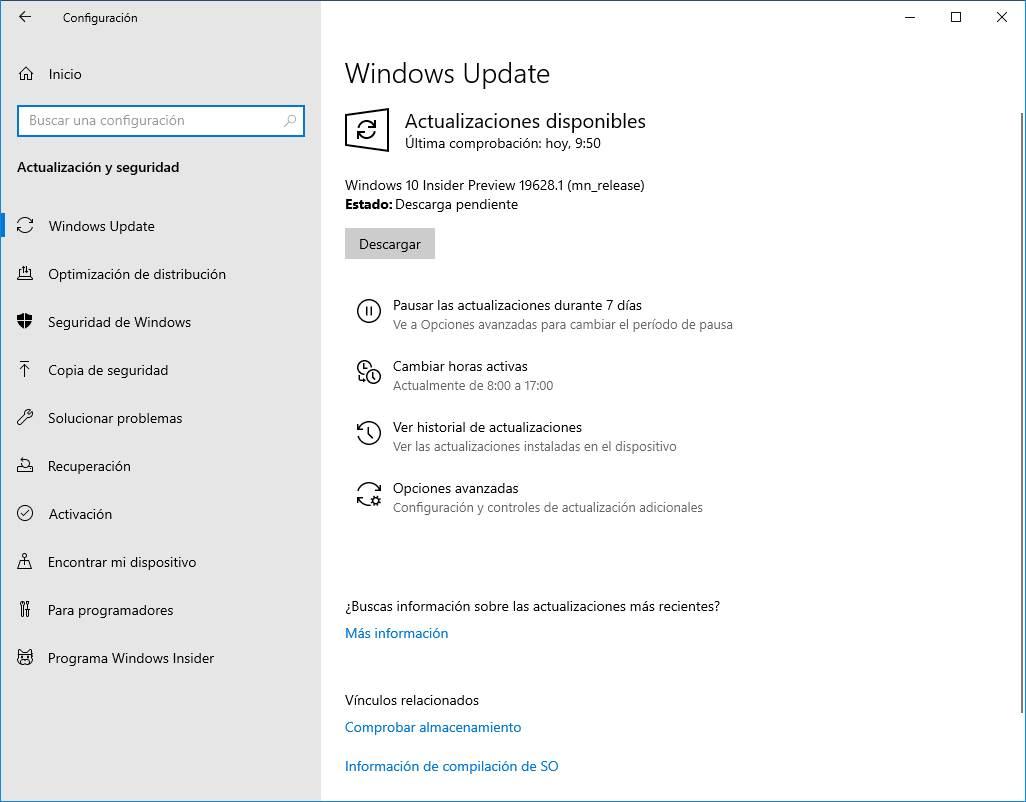 What's new in Windows 10 build 19628
This new build of Windows does not bring great news that will attract our attention. However, it has come up with a long-awaited feature: DNS over HTTPS. This feature, which will be disabled by default, will allow us to encrypt the traffic between our computer and the DNS server each time we make a request. This will significantly improve the security and privacy of connections and everything we do on the Internet.
Microsoft has also taken advantage of the release of this build to announce that they are planning to launch a new version of the Microsoft IME keyboard for Korea, although the old version remains for now.
Fixed bugs
This new version of Windows 10 20H2 has only fixed a bug in the operating system. Specifically, a bug that was affecting many Insider users and that caused the error message 0xc0000409 to appear when updating the operating system. From now on, this error should no longer appear.
Errors yet to be fixed
Microsoft has taken advantage of the release of this new build to update the list of known bugs in this new build of the operating system:
Narrator and NVDA still not working on the new Edge Chromium. This bug, it seems, will also be present in the final version of May 2020 Update, so it seems that Microsoft is having many problems to solve it.
They investigate why some update processes freeze for a long time.
The "Documents" and "Downloads" icons in the Settings> Privacy panel are still broken.
Investigates why IIS settings are reset when updating the operating system.
They are investigating a bug that causes the thumbnails on the taskbar to not render in real time.
Little by little Windows 10 20H2 is taking shape, although we still have a long time to enjoy these improvements and news. For now, eyes are on the May 2020 Update, the first major update of this year for the operating system that will continue to shape the future of Windows 10.