Windows
Windows 10 19h2 will use new windows update system to end problems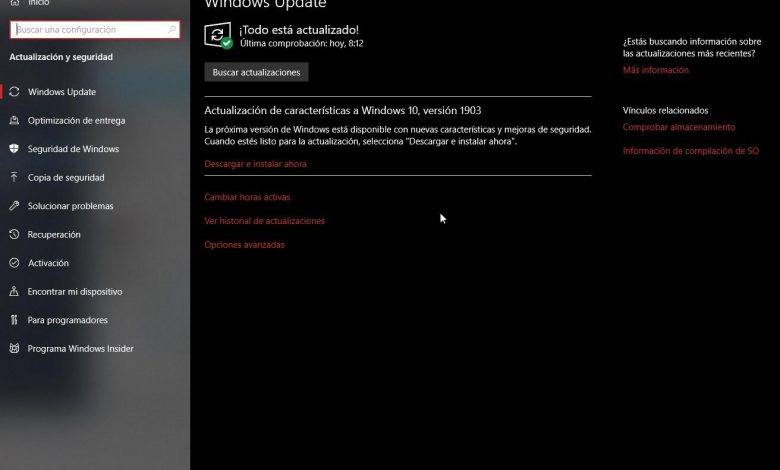 Last May, Windows 10 May 2019 Update reached users , the last major update of the operating system that, in addition, is one of the best versions of the operating system in terms of stability and performance. However, Microsoft does not take a break in the development of its operating system, and it is that for months it has been working on Windows 10 20H1, the update scheduled for the first half of 2020. However, before seeing this version surely Let's see how another update arrives on our computers, Windows 10 19H2, a very unknown update but which, it seems, is going to be much more important than it seems.
Microsoft is focusing its efforts on the development of Windows 10 20H1, since, it seems, it is going to be a fairly large update and will reach users full of improvements and news.
However, the company does not forget about the mysterious update to Windows 10 19H2, the update of the operating system that should arrive after the summer. As we have been reading for weeks and ADSLZone colleagues confirm, Windows 10 19H2 will be more like a Service Pack, an update focused on maintenance and stability rather than bringing great news.
However, Microsoft may have an ace up its sleeve, and it is possible that Windows 10 19H2 is the update that manages to fix once and for all all the problems that affect users when updating their computers to the different versions of this operating system.
Windows 10 19H2 will bring important changes in the update process of Windows Update
Installing the new versions of Windows 10 is a very easy task, and we just have to wait for Microsoft to consider that our computer is fully compatible and download the new version from Windows Update as one more update. It does not have any complications.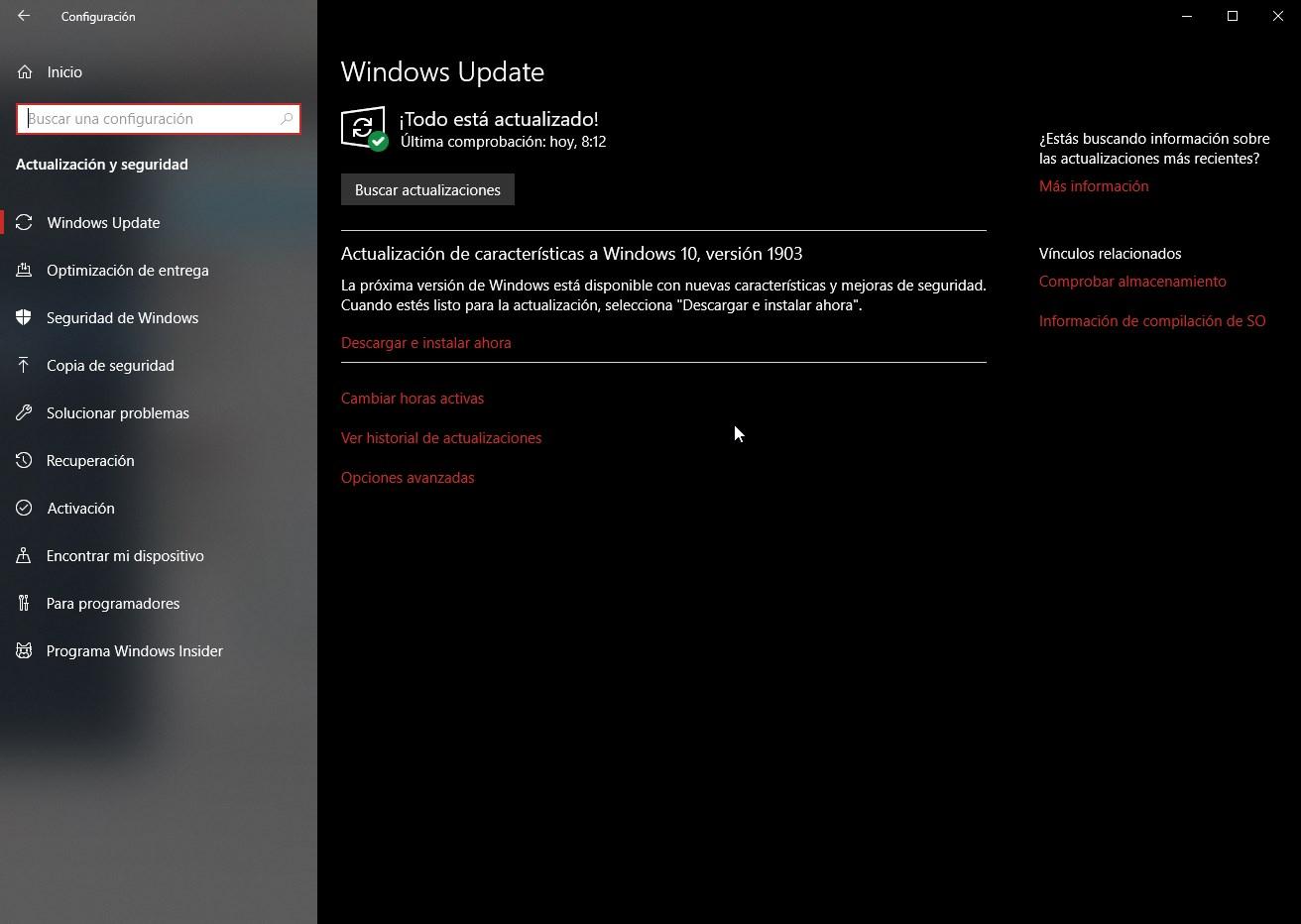 However, many users encounter problems when updating, both during the process and when starting to use the new version, problems generated by unsupported software, problems with the drivers, or for other reasons.
Thanks to Windows 10 19H2, Microsoft is going to experiment with this new way of updating its operating system. In addition to numerous changes to the entire Windows Update engine, and the help of its Artificial Intelligence to detect and prevent errors in the update process before they occur, this version aims to reduce the time it takes for the operating system to update.
We don't know much more about how Microsoft is going to achieve this, although we can see if it really is effective and worthwhile very soon.
Windows 10 19H2 will be ready in September, although it may take us two more months to receive it
As this new update is going to be relatively small, Microsoft will probably have it ready very soon despite being focused on the development of version 20H1.
Most likely, Insider users will be able to test the RTM version of the new update at the end of September this year, although it will probably not be until the end of October or November when the update is released to all users.