Windows
Where is it and how to access the Start folder in Windows 10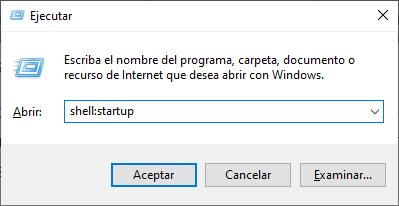 In earlier versions like Windows 7, the Start folder was easily accessible from the Start> Start menu. But as of Windows 8 / 8.1 things have changed a bit. Therefore, here we will see how to enter the Start folder in Windows 10.
The Startup folder is where the shortcuts for programs that run automatically when Windows starts up are located. In another post we show you how you can manage startup programs. Next in this post we will see how you can access the Start folder in Windows 8 and in Windows 10.
Enter the Start folder in Windows 10
There are several ways to access the Windows 10 startup folder. The most direct way is through File Explorer.
Open File Explorer and enter one of the following paths in the quick access bar:
For the current user: C: \ Users \ Username \ AppData \ Roaming \ Microsoft \ Windows \ Start Menu \ Programs \ Startup
For all users : C: \ ProgramData \ Microsoft \ Windows \ Start Menu \ Programs \ StartUp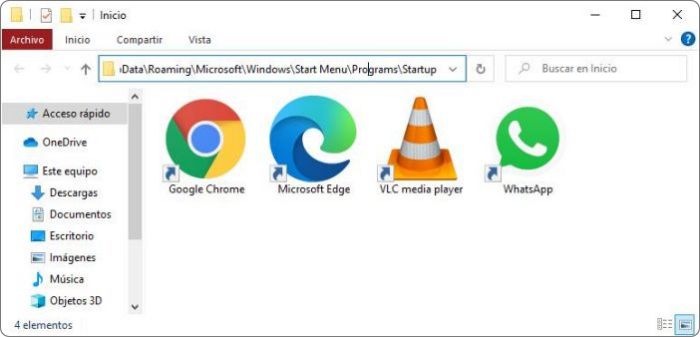 In these locations you can add or remove programs that you want to run automatically each time your computer starts. You may need to enable the " Show hidden files " option to see certain folders in this path.
An alternative way to enter the Startup folder is through a Run command:
Open the Run window from the Start menu or use the Windows + R keyboard shortcut .
Now type shell: startup to open the user's Home folder or shell: common startup for all users' Home folder.
Then press the Enter key or click OK to execute the command.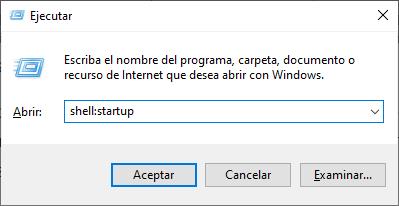 Alternatively you can type the same thing directly in the search bar for applications and files in the Start menu.
You can add here the shortcuts of the programs that you want to start automatically on Windows startup. You can also use the msconfig command or the Task Manager to manage startup programs.