Windows
What's new and improved in windows 10 20h1 build 18990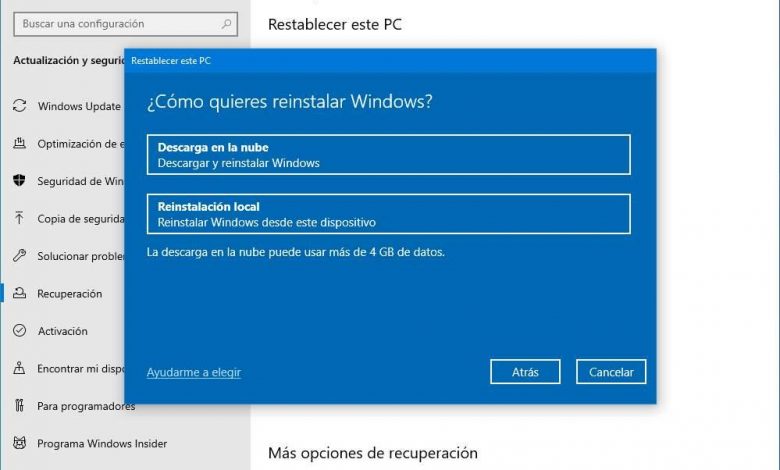 Although at the moment we do not know anything about Windows 10 19H2, the next Windows update that should arrive next week, Microsoft continues to develop 20H1, May 2020 Update, the great update that will reach everyone in spring of next year. Like every week, Microsoft Insider users have just received a new version of this update, build 18990. This update is one of the largest we have seen in recent months, and it comes full of changes, improvements, new features and, of course, fixes.
The new upgrade Windows 10 20H1, build 18990, is already reaching Insider users through Windows Update. This update continues to shape what will be the next major version of the operating system, an update that will arrive with a large number of changes, improvements and news spread throughout the system.
Insider versions of Windows 10, especially Fast Ring versions (like this one) are often very unstable and full of bugs. It is recommended to use them only on test computers or virtual machines to avoid problems.

Windows 10 20H1 will allow you to run UWP applications automatically when you start your PC
One of the novelties that we have seen in this new Windows 10 update is the possibility of configuring the operating system to automatically start UWP applications when we start or restart the computer.
Within the section «Settings> Accounts> Login options» we will find the new option called «Restart applications». If we activate this option, when we restart Windows or turn on the system from scratch, the operating system will automatically reopen all the UWP applications that we had open at the time of shutdown.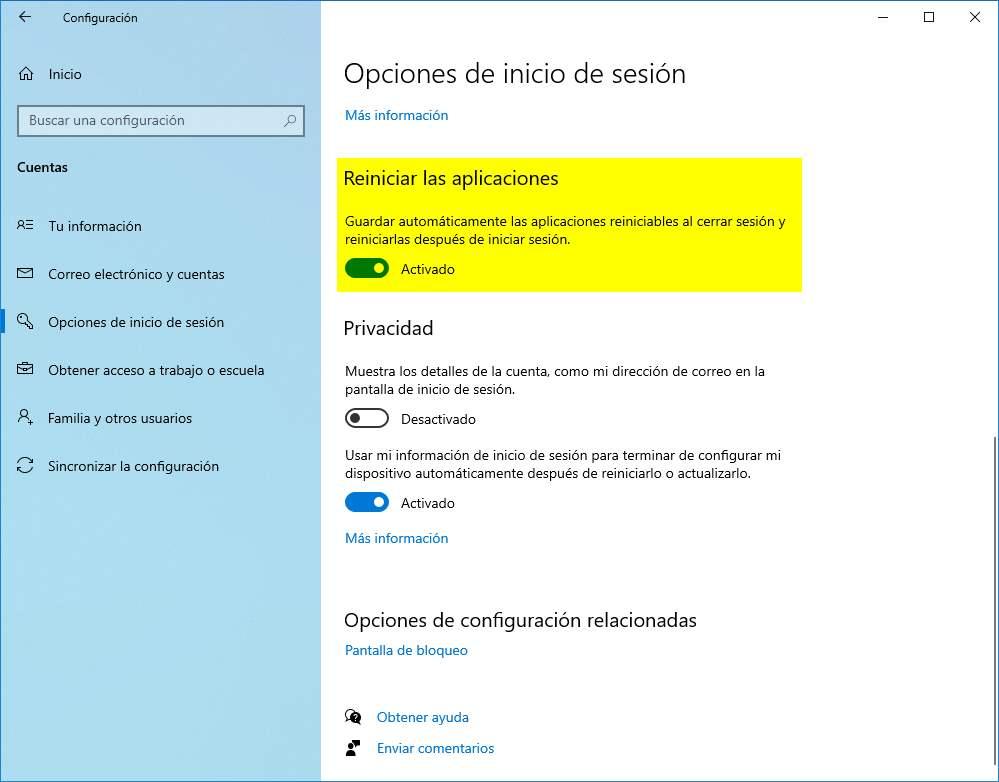 Although users have been asking for something similar for a long time, and it is not exactly what many were looking for, at least it is a step forward that will undoubtedly be used by most.
A native FPS counter in Windows 10
Last week we saw a great novelty on the Internet that was going to reach the Game Bar, or Game Bar, of Windows 10: the FPS counter. This feature is widely used by gamers as it allows them to monitor the performance of the computer and know if they need to adjust the graphics further to get the best possible experience.
Until now, it was only possible to enable an FPS counter in Windows using third-party software, such as Steam, FRAPS, or NVIDIA drivers. However, Microsoft wants to go all out with its game bar and, therefore, with Windows 10 20H1 we can have this native feature in the operating system. Starting with build 18990 released today.
Of course, to have this feature we must download the Xbox Insider Hub application and become an Insider of the Xbox program since, otherwise, we will not see it yet.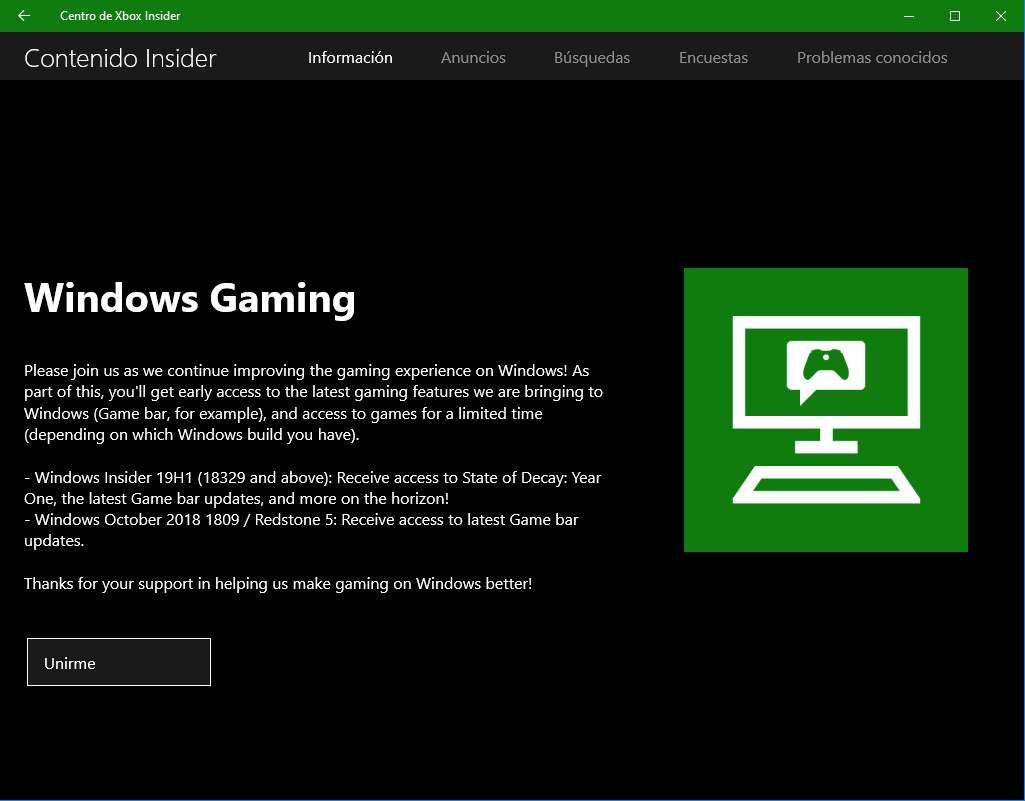 WSL: another great protagonist in 20H1
Another of the sections in which Microsoft has paid special attention has been in WSL, the Linux subsystem for Windows. With Windows 10 20H1 will come the second version of this platform (WSL2) that will bring a large number of changes and corrections of all kinds.
Taking advantage of this new compilation, Microsoft has taken the opportunity to improve the performance of this platform, specifically the \\ wsl $ directory, in addition to correcting two important flaws in the platform.
Cloud download: the new way to reset Windows 10
Until now, when we had to reset the PC, Windows 10 took advantage of its own installation to reinstall itself. This, in addition to taking almost an hour, did not always work correctly, and many users were left hanging having to create an installation media by hand to reinstall Windows.
Cloud Download will be one of the new features that will come to Windows 10. This option will allow us to restore the computer by downloading the latest version of the operating system from the cloud and reinstalling the system from scratch.
Although we saw this option some time ago, the great news is that, finally, we know how it will work. Windows 10 will download the files required for system installation from the cloud and automatically reboot into Windows RE, the operating system recovery environment. From here you will install the drivers, the OEM applications (the bloatware, properly speaking, from the manufacturers) and continue with the operating system installation process.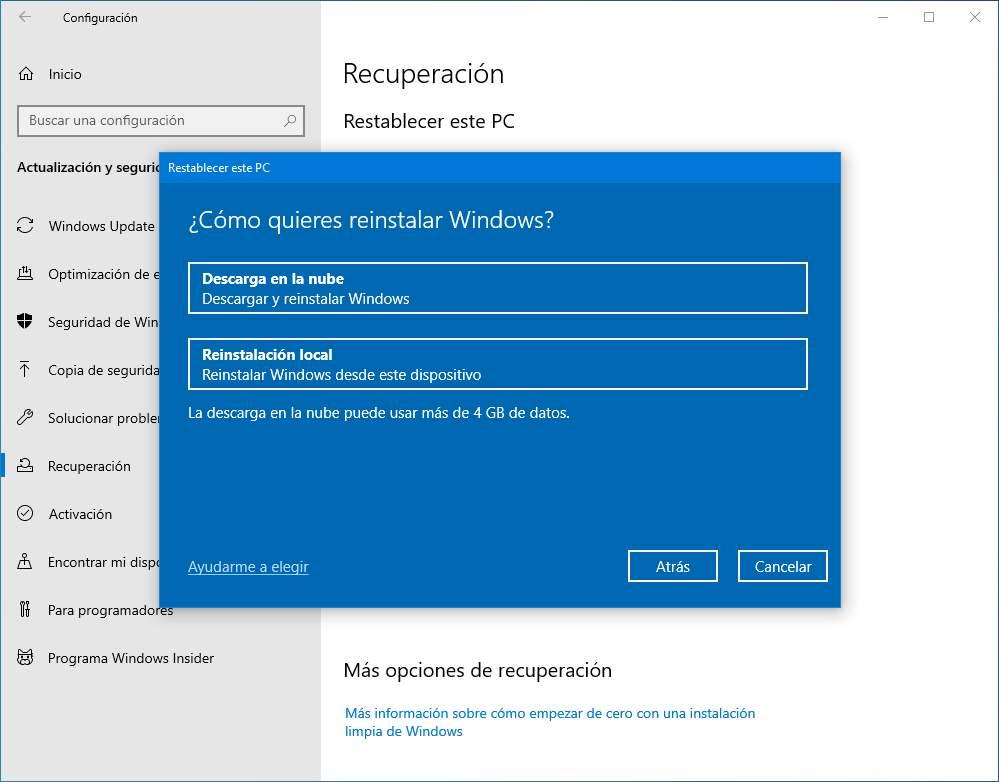 Of course, an excellent, much safer and more stable alternative for users who have to reset the PC and the normal method does not work for some reason.
Bugs and issues fixed in Windows 10 20H1 build 18990
Microsoft has fixed a large number of bugs and bugs in this new build of Windows 10. The full list of fixes that have come with the new build 18990 of Windows 10 is:
Fixed an issue that prevented the context menu from appearing in the File Explorer search box for pasting clipboard content.
The Windows 10 file explorer search box is now a bit larger to better see what we type.
Fixed a reliability bug in the Action Center.
Fixed the error that made the login window not appear when connecting to a VPN network.
Fixes in Windows Magnifier

Corrections in the Magnifier when using it at different levels of DPI.
Fixed an issue that prevented closing the magnifying glass with Alt + F4.
Fixed another issue that caused the magnifying glass window to turn black when switching modes.
Fixed an issue with the magnifying glass that prevented it from being used in certain languages ​​(such as Russian).
The "read from here" function has been properly defined so that users are not confused.
Magnifier box is now highlighted for better readability.
Reading in Magnifier mode has been improved.

Fixed an issue that caused the text cursor indicator to not appear.
Made the text cursor indicator more readable and static.
Correction of problems in Narrator

Fixed an issue with Narrator where when changing the reading speed with the keyboard it remained the same.
Fixed Narrator whitespace sound.
Improved the experience of automatic reading of Narrator dialogues.
Improved hotkeys for controlling table content when using Narrator.
Improved the narrator page summary dialog.
Narrator will no longer read Google Chrome notifications that are not selected.
The Narrator tool now better reads iTunes play buttons and links.
Narrator can now revert to previous content when reading from Chrome and Firefox.

This tool now updates connected braille displays in real time when expanding XAML content.
IME glyphs have been improved and a large number of bugs found in this input method. Chinese and Japanese keyboards should now no longer cause problems, neither working on their own nor in conjunction with other keyboards.
Other Known Unresolved Windows 10 Issues
In addition to the above list, which is not short, Microsoft also warns users that it is aware of a number of bugs but has not yet fixed them. We have already seen these bugs and errors in previous versions:
Some 2D applications cause problems when used with Windows Mixed Reality.
If we are recording a video of a bug in Feedback Hub with Windows Mixed Reality, we will not be able to stop the recording. This is because the content is recognized as protected.
The "optional updates" section of Windows Update shows old drivers.
In addition, a new bug means that users who have the system configured in dual scanner (WSUS and Windows Update) may not receive Insider updates from the Fast Ring.