Windows
What to do when the screen flickers when working in windows 10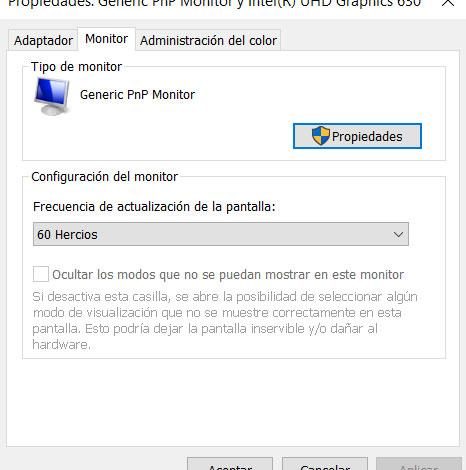 As we use our computer in Windows 10, we get used to certain behaviors that become habitual. That is why when these vary and errors begin in the operating system, we detect them quickly.
Therefore, Microsoft engineers put at our disposal various functions integrated in the software itself so that we can solve these faults. We are not always going to get away with it, as there are more serious errors that will require a reinstallation of the operating system. But we are not always going to need to go to those extremes, in fact most of the bugs can be fixed in a few steps.
This is the case that we are going to talk about in these lines, since on certain occasions we can find that the screen begins to flash. This can happen right off the bat while we are working on the aforementioned Windows 10 with some apps. There is no doubt that, if necessary, this can be really annoying, let's look at some possible solutions.
First of all we will say that this is a failure that can come due to an error of incompatibility with the graphics drivers in Windows 10. Therefore, the first thing we can do is go to the System Device Manager. This is an element that, for example, we can find by right-clicking on the Start menu. Well, once it opens, we look for the "Display adapters" section, to be able to update those drivers.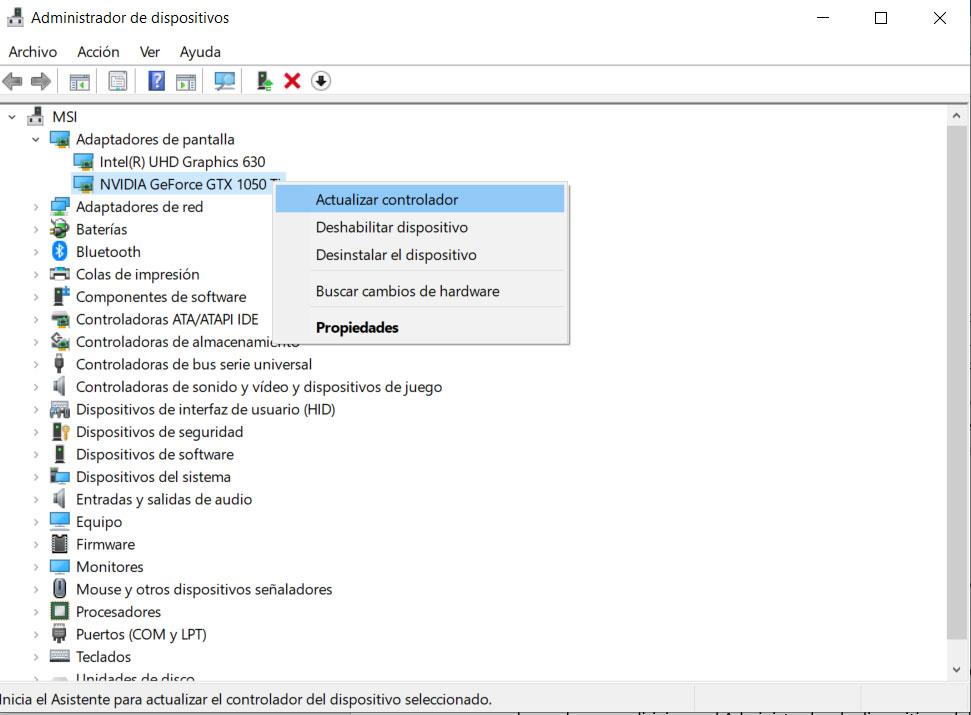 Fix annoying screen flickering in Windows 10
To do this, it is enough that we click again with the right button of the mouse on the graphic or graphics of the computer, and select "Update driver". If we have more than one graph installed on the PC, we recommend that you follow the same steps with all of them.
We can also find the assumption that this flickering, instead of occurring constantly in Windows 10, is only occasional. So most likely this occurs when we open a specific application. And it is that sometimes these tools that we install, can be damaged and cause this failure. Therefore, if necessary, it is best to uninstall it completely, and reinstall it on the computer.
If none of this works, it is also possible that the error is due to a malfunction of the computer screen as such. To do this we will have to go to the Windows 10 Configuration application through the "Win + I" key combination. In the window that appears we click on the "Screen" section where we look for the link called "Advanced screen configuration".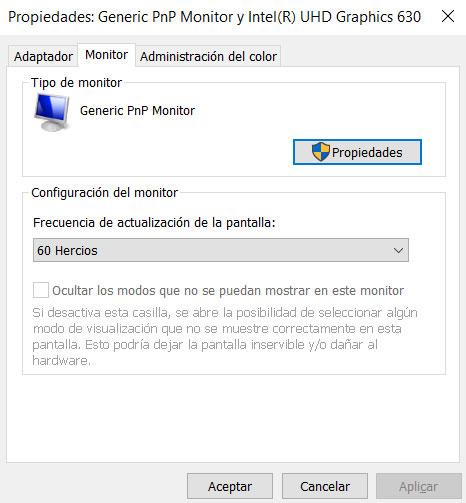 Thus, we can now see the parameters that refer to this specific component, so we click on "Show the properties of the screen adapter". Thus a new window will appear, so when we opt for the "Monitor" tab, we will be able to change its frequency. And is that at this point, this frequency can be the cause of the annoying flickering in Windows 10.