Windows
What to do if i am not recing recing automatic windows updates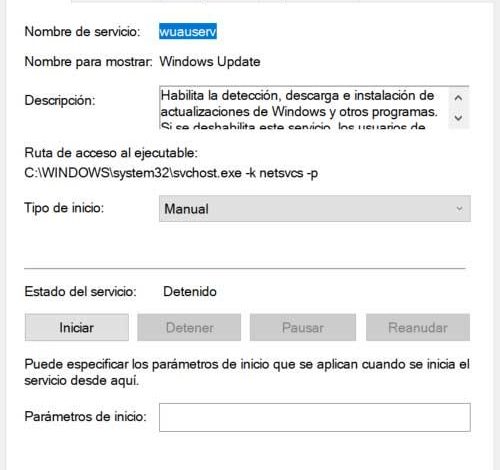 Windows 10 updates are key elements for the growth of the operating system, but you have to have some control over them. That is why it may be the case that the PC administrator has disabled automatic Windows updates.
This is something that can occur for various reasons, whether done manually, or due to a bug in the automatic updates configuration . Therefore, if necessary, the message Your organization has disabled automatic updates in Windows 10 may appear.
The importance of keeping automatic updates on in Windows 10
Windows is the most popular and used operating system in the world, so it is also the preferred one for hackers and viruses, especially since it is not the most secure software in the world. Therefore, if we constantly update our system, we will be more protected, since we will always have the most current patches that can avoid vulnerabilities or security holes that have been discovered. This does not mean that we will not have any virus and that a hacker will not be able to enter our PC, but at least if we will have the most up-to-date security measures.
When it comes to receiving Windows updates, there are never specific dates or times, as they can be released at any time. When this occurs, Windows Update takes care of downloading and installing them. Depending on what we have enabled in our configuration, it is possible that it will notify us when there are new updates or when it has downloaded and installed them and ask us for permission to restart the computer and thus complete the process.
When it comes to receiving updates, we can include them in three different types, such as:
Important updates: these are those updates that directly influence the performance of the system or its security, so it is highly recommended that they be installed once they are received and downloaded.
 Recommended updates: these are the updates that represent an improvement on the system to optimize and obtain a better performance of the computer. These updates do not directly affect your security, although it never hurts to have them installed. A good example would be the driver update.
Optional updates:  these are the updates which occur without us noticing any performance improvement or compatibility in the system, so we can do without them without considering it appropriate.
In addition to being a seal of guarantee of security, since small bugs and bugs are solved, system updates also allow us to enjoy all the news that Microsoft is adding to it and that will make us enjoy them.
Reasons for the error Your organization has disabled automatic updates in Windows
So, assuming we see this error message when trying to check for new updates, let's see how to fix the problem. To begin with, you have to know that Windows 10 automatically searches for updates and installs them in the background. This allows us to continue working in the meantime. However when you see this message, Windows 10 will not automatically download these important updates.
Some of the reasons this message might appear is that your system administrator has set this policy. It can also be that the automatic update settings are wrongly specified in Group Policy, or simply that the computer has malware. Therefore, when we see the aforementioned error, we can take some measures.
Fix the automatic updates error
The first thing we can try is to use the registry editor to fix this problem. Specifically, we are going to modify an essential registry key to manage Windows 10 updates. To access this section that we are commenting on, the first thing we must do is type the regedit command in the search box of the Start menu.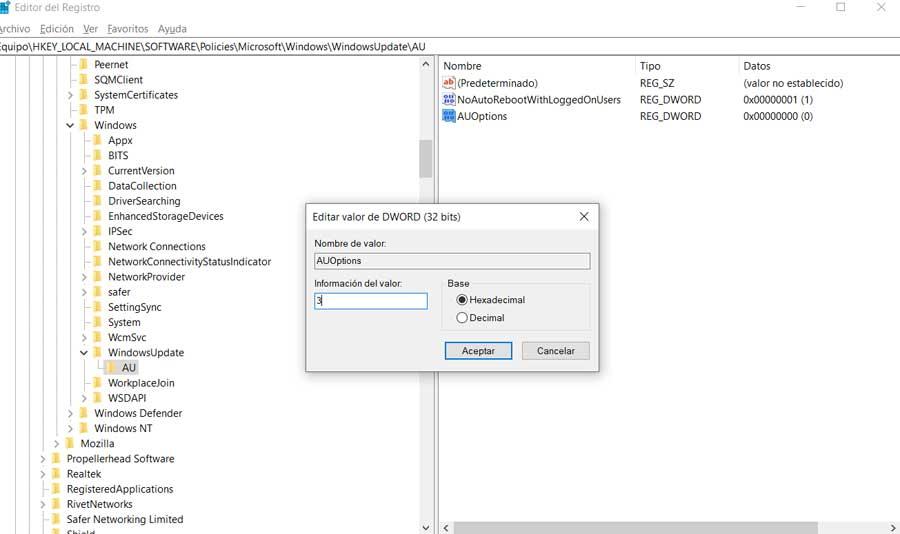 Once in the new window, we go to the following route:
HKEY_LOCAL_MACHINESOFTWAREPoliciesMicrosoftWindowsWindowsUpdateAU
On the right we should find a key called AUOptions. If it does not always exist, we can create it, a 32-bit DWORD type, with values ​​2, 3, 4 or 5. Its meaning is as follows:
2 – Notify automated download and installation.
3: Automatically downloads and notifies the installation of updates.
4: automatic download and installation scheduling.
5: Allow local administrator to choose.
Therefore, in the present case, perhaps the most interesting option is to set this value to 3.
Other possible solutions to the Windows crash
On the other hand, we can also use the service called BITS or Background Intelligent Transfer Service. This is a critical component for running Windows Update, among other parts of the system. Therefore, if it is not running in the background, the system will be able to update itself in the background as it should.
As a result, Windows shows the error that we have mentioned when looking for new updates. Therefore it is recommended that we make sure that the BITS is running, otherwise it will be necessary to start it. To do this, we open the Windows Service Manager and locate the smart transfer option in the background, where we double-click. Here we have to make sure that the status of said service is shown in execution.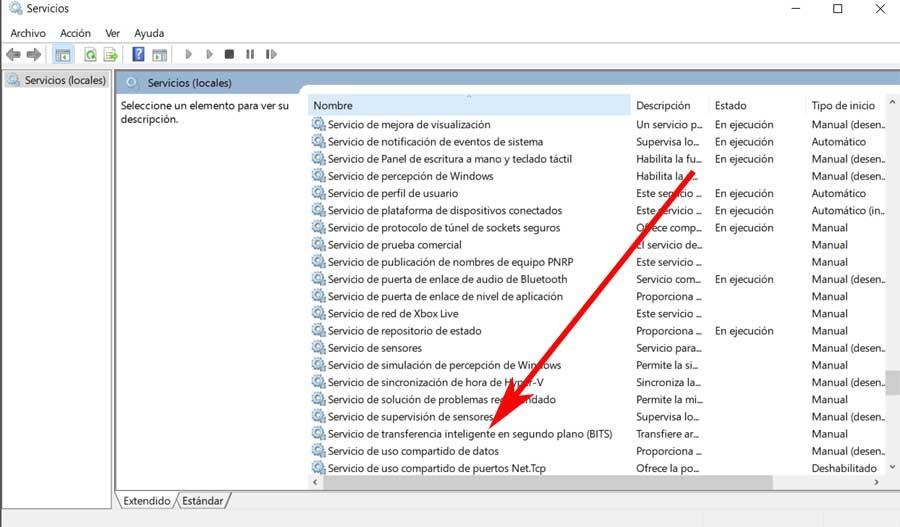 To finish, say that we also have the possibility to activate these Windows updates from the system services themselves. And you have to know that there are several methods to disable automatic updates from Windows Update in Windows 10. This is something that many users do, for whatever reason, although it is not always recommended. Therefore, if at the time we used the Service Manager for this, now we must make sure that the corresponding Windows Update service is running.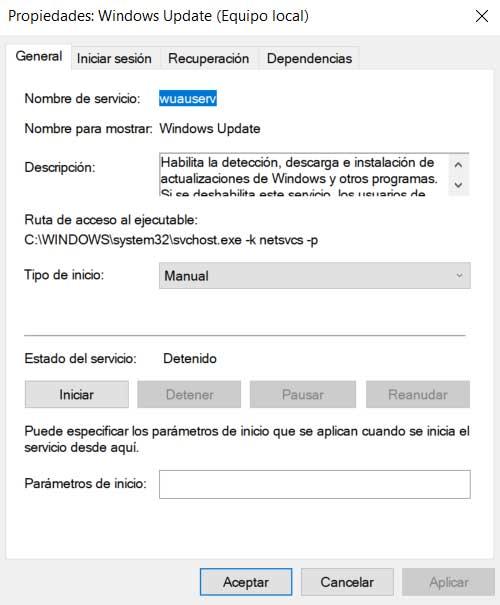 We return to the Services section from before, to search in this case for the Windows Update service and check that the status of the service is shown in execution, otherwise, we start it. In this way we should have been able to solve the problem that prevented automatic system updates from taking place.