Windows
What is and how to delete $ SysReset folder in Windows 10? – Easily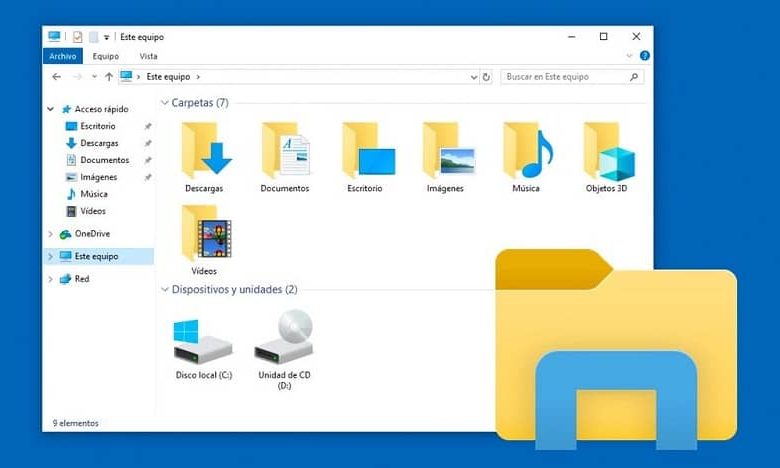 In Windows there are varieties of folders with infinite uses and purposes. And when we activate the option to see hidden files, even more folders appear. Tal sees I've seen or heard of the $ SysReset folder, but do not know q hat is and how to remove the $ SysReset folder in Windows 10. This article will explain how to do it easily.
What is the $ SysReset folder and what is it for?
If you see this folder on your PC, you don't need to worry that it is a virus. This folder is actually an automatic reaction that an error occurs when resetting or updating Windows 10 . It can be useful when you want to find out why an error occurred when the system was reset, since this contains information regarding this.
We can locate this folder in drive C of the Windows operating system. More however, this folder is hidden in the system, so to see it or verify that you have it, you must do a couple of things before.
First, you must access the C drive of your PC and then, in the upper part of the window, locate and click on the View section. Once there, locate the Hidden items box and click on it to show the hidden items on your PC.
Then, in the upper right part of the screen, you must click Options> Change folder and search options. Then a new window will open with a fairly wide menu, but you must go to the View option and check the option Show hidden files, folders and drives.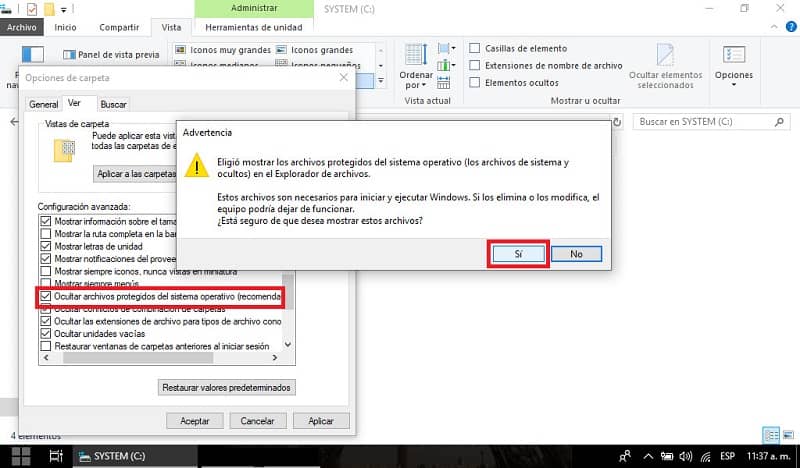 Then you must uncheck the option Hide protected files from the operating system, and when you do this, a message will appear asking you if you are sure you want to show these files and you must choose Yes. To confirm all these actions click OK and then you can verify if you have the $ SysReset folder on your system.
As you saw, this is a very simple way to know if there are hidden files on your PC . If in your opinion you consider that you can do without this folder, then you can learn how to eliminate it quickly and easily.
How to remove it in Windows 10?
Deleting the $ SysReset folder does not require many steps or a long and complicated process. You will simply need a couple of free minutes and your PC to carry out the process that we will explain to you below.
In all this process, the simplest thing is to delete the $ SysReset folder, then it is done simply by selecting it and then clicking on the "Delete" option. In this way, we would only be sending it to the Recycle Bin, since to permanently delete it, something else is required.
To permanently delete this folder, you must select it and hold down the Shift and Delete keys . When you activate this action, a window should appear asking for the administrator's permission to perform this action.
In this window, you are required to click Continue, and then enter your Windows administrator password and thus be able to continue the action, concluding with the permanent deletion of the $ SysReset folder. If you don't remember it, you can always recover your administrator password in Windows 10.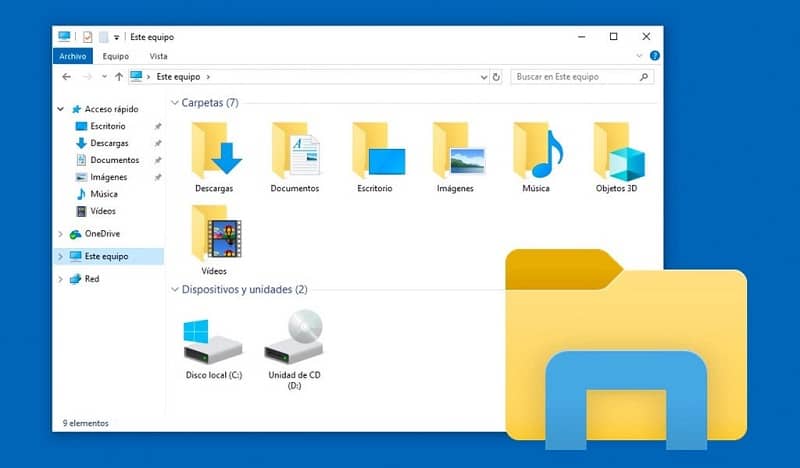 In this little tutorial, you were able to learn how to remove $ SysReset folder from Windows 10 easily. In this way, you can do it yourself and also very quickly, what's more, it will require a couple of minutes to do all the necessary process.
In such a way that when you do everything and delete the folder, you will be satisfied with everything that you achieved on your own.