Windows
What is and how does the concentration assistant in Windows 10 work?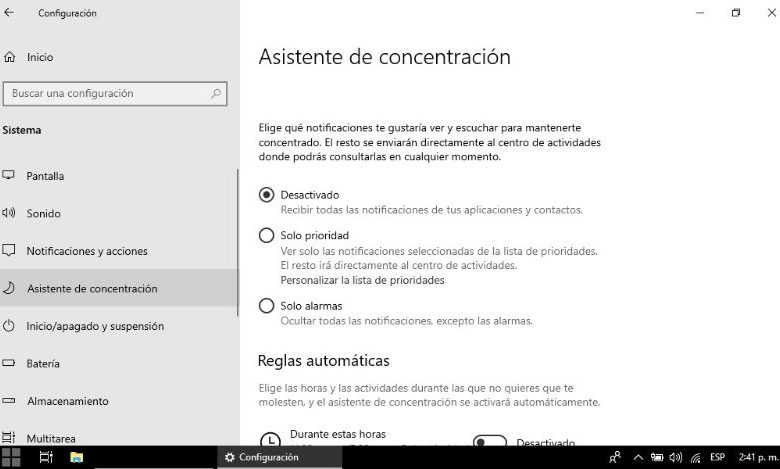 Windows 10 has many settings that you surely don't know but are actually very useful for you. Take for example, the concentration assistant, have you never heard of this? Well, this is a very useful tool. If you want to know what it is, how it works and what it is for, keep reading, as we explain what the concentration assistant in Windows 10 is and how it works?
What is and how does the concentration assistant in Windows 10 work?
Surely you have been presented with a situation in which, when you are working or studying on the computer, something distracts you. That something is the pop-up notifications that appear on the screen of your Windows 10 computer. If you are very focused on the work you do on your PC, having notifications appear at all times will surely deconcentrate you.
Now, there is a viable and concrete solution for this type of situation. This is when the Windows 10 concentration assistant enters the scene, which is intended to help you concentrate.
As it does? Well, this assistant works in two different ways: first, you can configure the assistant so that it does not show you any annoying notification forever or for certain days. The second option is a great way to customize notifications in Windows 10 , so that it only shows those that are of interest.
In this way, the notifications will not bother you in the middle of a job, which will make you more focused and do your work less. Thanks to this wizard you can change and configure the priority of notifications in Windows 10 .
Now that you know what this option is and how it works, it is worth learning how to activate it, so read on a bit more to learn how to configure it.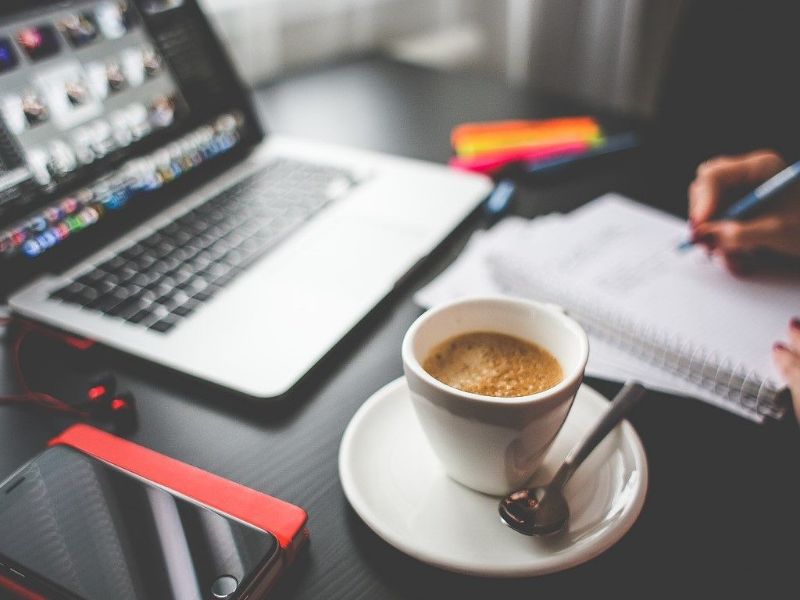 How to activate the Windows 10 concentration assistant?
To activate this wizard, you do not have to follow too many steps and much less are complicated steps. You will simply have to find the Windows Settings menu. You can get this in the Windows search engine, at the bottom right in Settings on your PC or by placing the word "Settings" in the search engine.
Once you enter the configuration menu, you must find and click on the System option, from where screen, sound, energy and what we are interested in, notifications are configured.
Now, you must locate yourself on the left side of the options, and click on the Concentration assistant option. When you click there, you will see the options to configure the option on the right side of your screen, then you will see the options at your disposal.
The options at your disposal to activate and configure the concentration assistant in simple steps and quickly are three:
First, there is the Disabled option , in which you receive all notifications from your applications and contacts. That is, the concentration assistant will be deactivated and the notifications will appear normally.
The second option is Priority only, where you will see only the notifications selected from the priority list. The rest of the notifications will go directly to the activity center. It is in this option in which you can customize which notifications you can appear on your screen.
The third and last option is called Alarms only, which consists of hiding all notifications except alarm notifications. This is convenient in case you decided to set alarms or reminders in Windows 10 and want them to keep popping up for you.
Just below these three options are a number of customizations for the Priority Only option. In the Automatic rules section you can configure the hours and activities during which you do not want to be disturbed, and the concentration assistant will be activated automatically.
Something important that you should know is that even if you activate the concentration assistant, at any time you can see them later in the Activity Center. This is where all the notifications that do not appear on the screen due to the activation of the Windows 10 concentration assistant will be contained.
Now, in case you want to be focused as much as possible, then we recommend that you deactivate the sounds of Windows 10 notifications , which is very useful.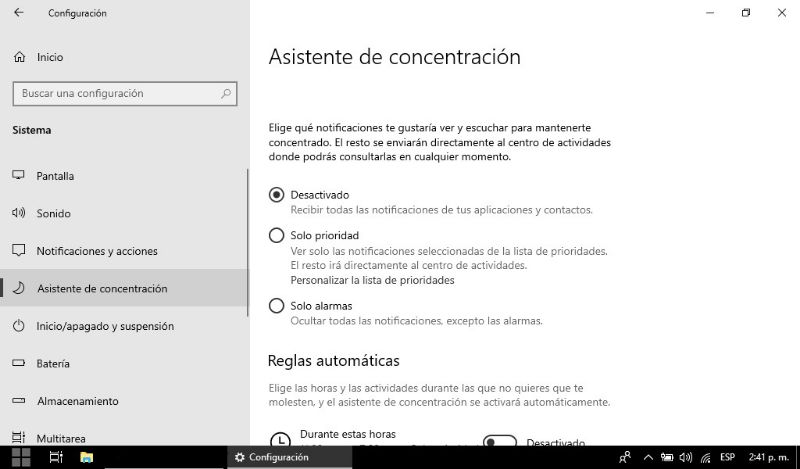 With all this information, we conclude today's topic, since with this knowledge it will be enough for you to configure the concentration assistant. So, when you do any activity that requires your maximum concentration in front of the computer, the notifications will not bother you at all.