Windows
Try these other file explorers and you will notice the difference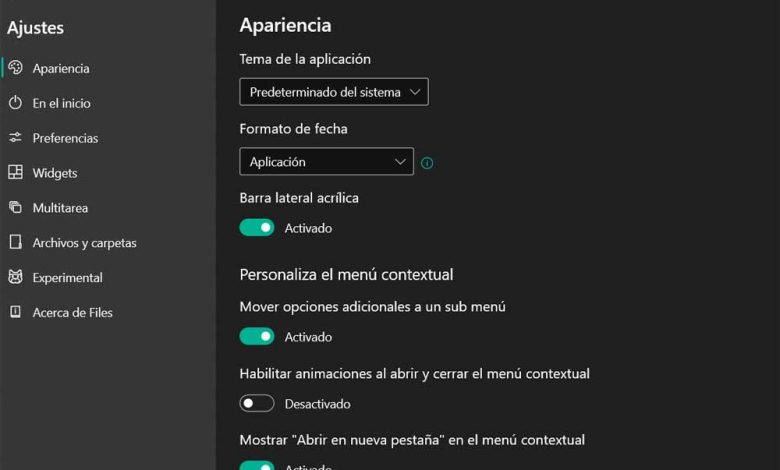 There are many independent elements that are part of the Windows 10 set that could be considered basic on our PC. There are many, true, but one of the most notable is undoubtedly the File Explorer.
It's something that, for one reason or another, we use on a daily basis in the Redmond system. Specifically with Windows File Explorer, we refer to an application built into the system that has been around for many years. In fact, it has evolved over time and with the versions of the system until it reached what it is today. There are many uses that we can make of this particular element, something that has greatly increased over the years.
Surely you already know that this is an application that we use to navigate between our drives. In this way and in a simple way we will have the possibility to interact with our files and folders in the best way. Thus, we will have the possibility to copy, delete or move these elements in the best way. At the same time note that there are several additional functions that the Explorer brings with it. All this, as we tell you, to increase the versatility and functionality of this element.
With everything and with it, there are users who ask much more of this important element. Precisely for this reason, the Redmond firm has been working on a new version of File Explorer for some time. This is done to stop all those who end up, sooner or later, opting for using third-party solutions in this regard.
Try the new Windows File Explorer
Admittedly, this is an element that has largely evolved and improved over the years. However, largely thanks to its importance, many ask for more, but not too much. In fact in recent times and with a software of the power of Windows 10, many consider that this element should undergo a major change. And it seems that this is about to arrive, since Microsoft itself, as we told you, works in the new File Explorer.
Keep in mind that over the years, in the world of technology many things have changed and evolved. This is something that refers both to the use of files and folders, as well as to certain built-in applications. That is why at this time many users request Microsoft a change in elements like the one we are talking about here.
Open the new Explorer in Windows
It has been commented many times that the Explorer has remained quite stable, without major changes, neither functional nor aesthetic. But as we mentioned, for some time now, there has been talk that Microsoft is working on an important change here. In fact, we can already confirm that right now there is a new version of this Explorer hidden in Windows 10.
Once we know this, it is very possible that you are wanting to know how to try all this first-hand, something we will help you with. Therefore, we are going to show you how you can try this new version right away. To open it, the first thing we do is access the current File Explorer, for example using the Win + E key combination. Once in the corresponding window, in the navigation bar we write the following:
shell:AppsFolderc5e2524a-ea46-4f67-841f-6a9465d9d515_cw5n1h2txyewy!App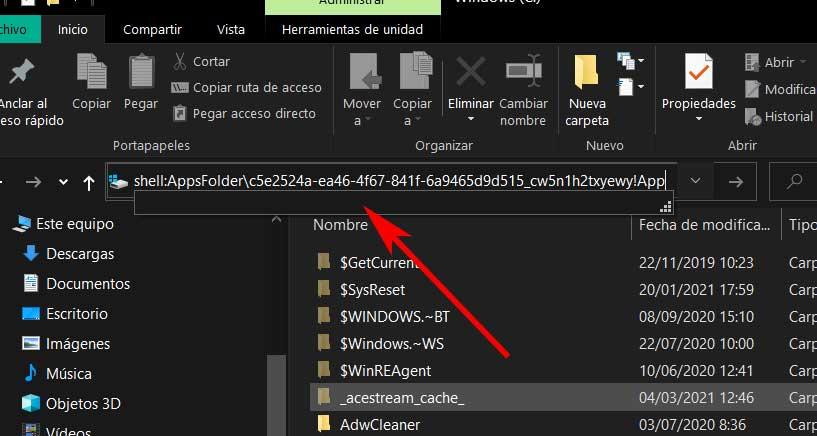 After pressing the Enter key, the screen will see the new Explorer appears archives of whom we have spoken. First hand we can already see that the appearance of this new element has nothing to do with what we are used to so far. This is something that refers to both the visual and functional aspects. Of course, you have to know that although we can already prove it, it still has to evolve a lot.
How to use this new Windows 10 app
It goes without saying that it is presented with a much more current design. In addition, it is much more in line with the UWP applications that we currently find in Windows 10. In addition, its operation is extremely simple and affordable for everyone. And it is necessary to bear in mind that this is an element that most of us use almost continuously in the operating system. Therefore, in addition to adapting to the times that run visually, the same must happen with the functional section.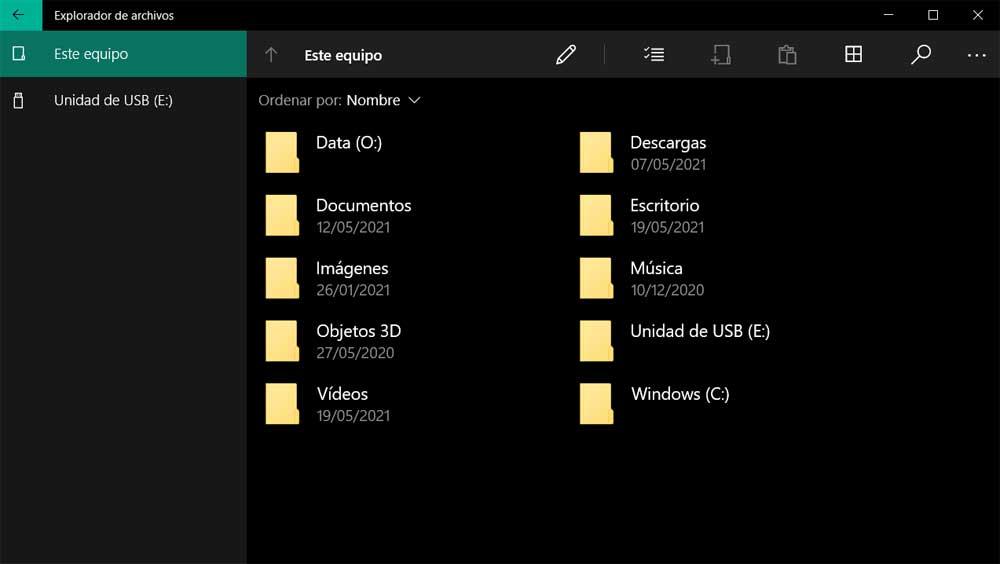 To give us an idea of ​​its simplicity of use, say that in the upper right corner we will see a new button. This gives us direct access to some of the functions available here, such as the selection ones. In the same way, we find an entry to access the Properties of the folder in which we are now. On the other hand, in the left panel of the main interface we see the units available to access them directly.
Also say that at the top of the interface we find buttons to access some important functions. These refer to the navigation bar, selecting items, or cutting, pasting, and moving files and folders. We will also have the possibility of creating a new folder from the pencil-shaped button.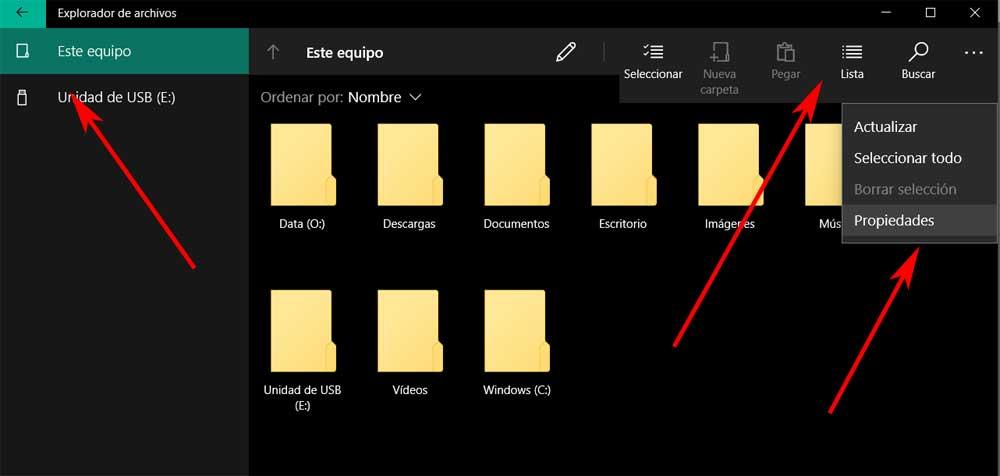 There are several modes for viewing files and folders, and the new Explorer also has its own built-in browser. Of course, many things are missing, since this new Explorer is in development right now.
Files, the modern Explorer
Changing third, we can also opt for these tasks, for Files. This is a UWP application that we find in the system store and that acts as the File Explorer. It is worth mentioning that it is a totally free and open source project. Therefore, before the final version of Microsoft's new project arrives, Files is an excellent alternative. In fact its own developer encourages users from all over the world to participate in the project. So they can also create and improve this software together.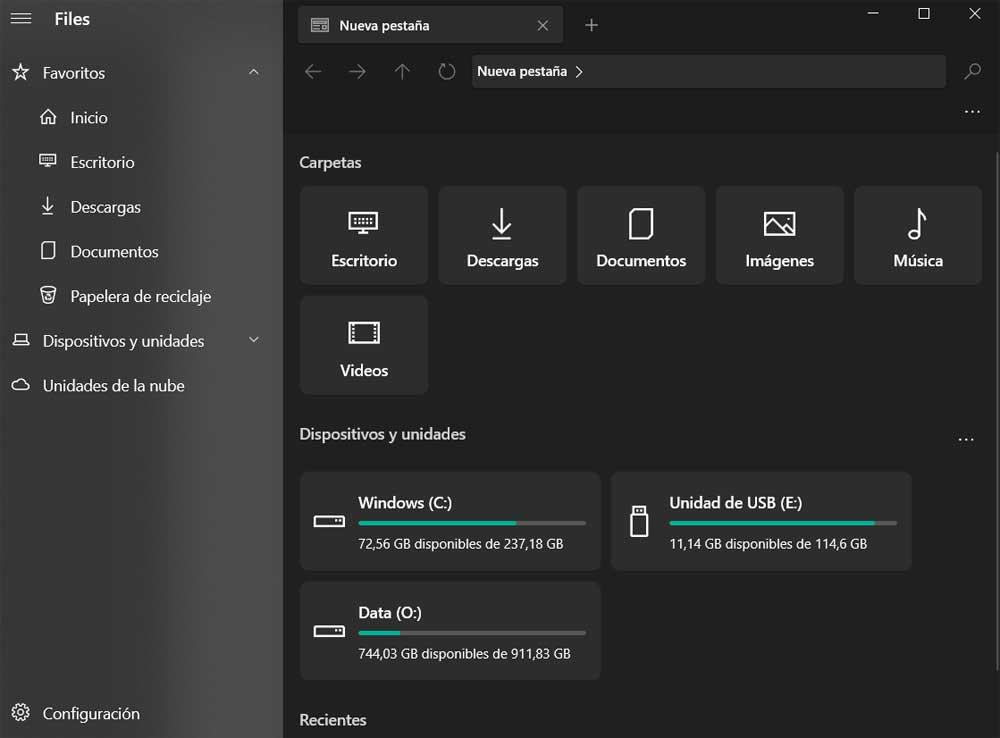 Advantages and functions of Files
As we mentioned before, Files is a File Explorer that is developed as a universal UWP application. This means that its download and updates are made through the Microsoft Store. It is also noteworthy that it has the usual characteristics of this type of application, all with a clearly modern design. It also has the usual Fluent Design acrylic panels and is capable of working with tabs.
Surely this is something that many will appreciate, as it is one of the most demanding features in Windows. As you can imagine, these elements give us the possibility of opening several windows at the same time in the form of tabs.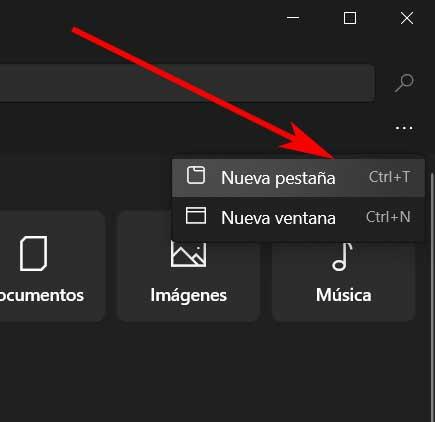 This is something similar to what we are used to in Internet browsers. On the other hand, in its user interface, we find first-hand both the drives, the personal folders or the recent files. Also in the left panel we also see a series of shortcuts to be able to open the most used folders over time.
Additionally, it has its own advanced file browser, which will help us locate all kinds of content stored on the PC. In fact it works even with files that are not indexed and with those that are inside hidden folders. It also presents us with a large number of configuration and customization options to be able to adapt the program. For all this, in case you want to try.
Configure and download UWP Files
To access this section that we comment on and adapt Files to our needs, we have a direct button in the lower left corner of the window. Therefore, we only have to click on it to open the new configuration window. This is quite extensive, which helps us to get an idea of ​​everything that we can customize here.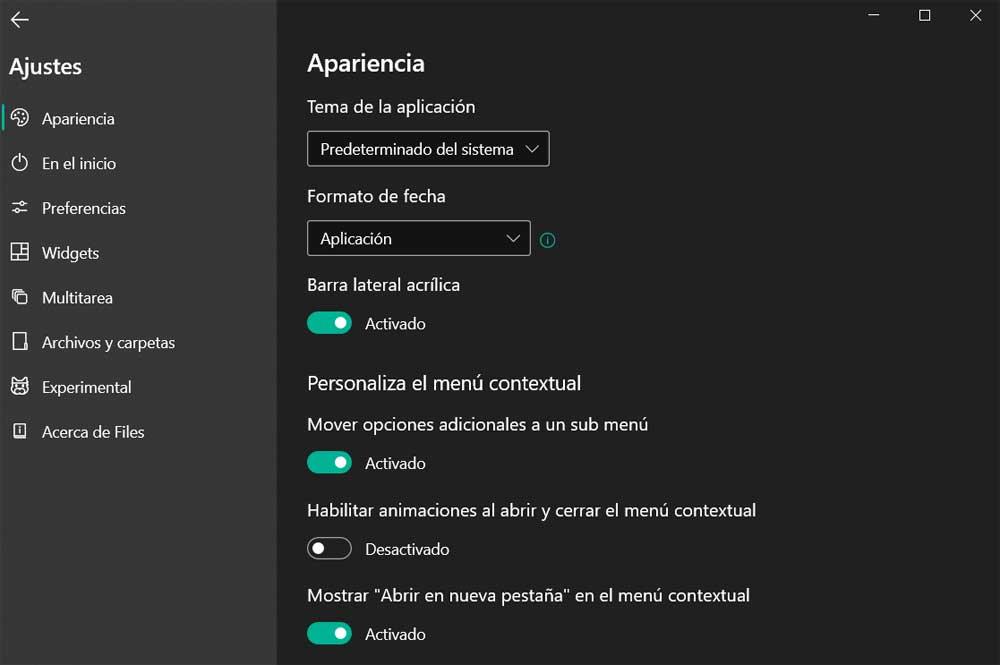 In this panel that we comment on, we find sections related to the appearance of the program, how it is going to start, multitasking management, or working with files and folders. In the event that you decide to use this proposal that we are commenting on, you have to know that we should do a review prior to this configuration section. All this will allow us to get much more out of the UWP File Explorer and adapt it to our habits.
Taking into account therefore that this is a totally free program and its development is open source, it becomes a great alternative for all this. So we can do without the current Windows File Explorer, all while waiting for the new one in its final version. It is worth mentioning that we can download the latest version of this program that we comment directly from the Microsoft Store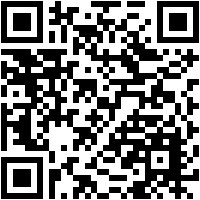 With everything and with this we can also access the source code of this UWP File Explorer from its own page on the GitHub development platform.
Other alternatives to native Windows Explorer
But of course, despite the similarity of the UWP Files program that we have told you about with the Microsoft Explorer project , there are many other proposals that we can choose from. With this, what we want to tell you is that there are other third-party software solutions that will serve us perfectly as an alternative to the native Windows Explorer. That is why we are going to show you some clear examples below. These are programs that other non-Microsoft developers created, but generally offer much greater functionality.
WizFile: here we find an interesting proposal of this type that is considered as an alternative to File Explorer. This is a program that we can download from this same link in its installable or portable version. It has great additional functions to what we see in the original. How could it be otherwise, it allows you to move and copy files and folders, it has a search function, and it has filters to make it more efficient.
Explorer ++: there is no doubt that if there is an alternative to the Windows File Explorer par excellence, that is this proposal. We are talking about the free program called Explorer ++, a solution of this type that has been around for a good number of years. Thanks to all that it is able to offer us by default, this is one of the most popular applications in the sector. You can download it from this link to benefit from everything it offers us. It has support for working with tabs and we can use the installable or portable version.
MultiCommander: this is another of those alternatives that cannot be lacking in this regard to replace the native Explorer. We find another application similar to the previous ones with an installable and portable version . As in the case of Explorer ++, here we can also work with tabs, which will make things much easier for us. We also find a good number of additional functions to the usual ones and direct access buttons to them. In this way we can rename files simultaneously, or use its powerful content search engine. We also have the possibility of accessing the Windows registry directly from this programto make changes to it. In order to be able to test all this that we tell you, you can do it just by downloading the program as such from this link.