Windows
Tricks to open your animated photos, or live photos, in windows 10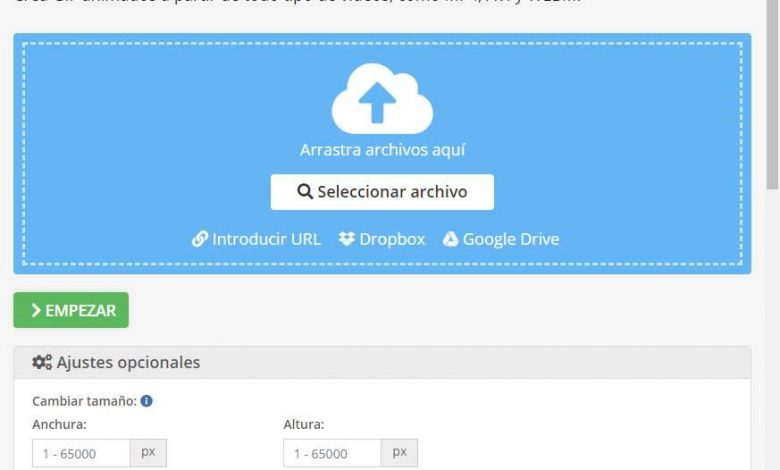 Animated photos, or Live Photos, are a type of photos that, instead of saving a static image when shooting, records a small video of 1.5 seconds before and 1.5 seconds after so that it behaves like an animated image. IPhones, and some Android models, offer users the ability to take these types of animated photos. However, although from the mobile we can reproduce the image without problems, when we transfer the photos to the PC, either we lose the animation, or we cannot open it. So how can we open these Live Photos in Windows 10?
These animated photos are mainly made up of two files. On the one hand, mobiles take a still photo, which they save in JPEG format. And, together with it, they record a small video in MOV format, which includes the animation in question. This video is 3 seconds long, and it is the important part that we are going to work on.

Play MOV on Windows 10
The fastest and easiest way to play these animated photos is through a video player that can play the MOV format. Virtually all players can open this format without problems, as it is one of the standard formats.
Movies and TV, in Windows 10, you can open MOV part of Live Photos without problem. Therefore, once this file is copied to the PC, we can open it without problems with this application. If we don't like this app, we can use an alternative video player. For example, VLC, or MPC-HC are two excellent options that will allow us to open these videos without any problem.
Programs to convert MOV to GIF image
If we want the animated photo to behave as such, an alternative to which we can resort is to convert it to GIF format. We remember that GIF is the only format that supports image sequences to form an animated image that we can open with any photo viewer. So why don't mobiles directly save photos to GIF? Because this format either takes up too much, or applies such data compression that it loses a lot of quality. A small 3-second video takes up less, and looks better, than a GIF.
There are several programs that allow us to convert videos into GIF directly from Windows 10. One of the best known and most used is Free Video to GIF Converter. This program, totally free, is compatible with almost all video formats, such as avi, wmv, mpeg, flv, mov, mp4, avi and mkv, among others, and allows them to be transferred directly to GIF. In addition, it also has basic editing functions, and allows us to configure the image output to adjust the quality, the speed of the animation or the size.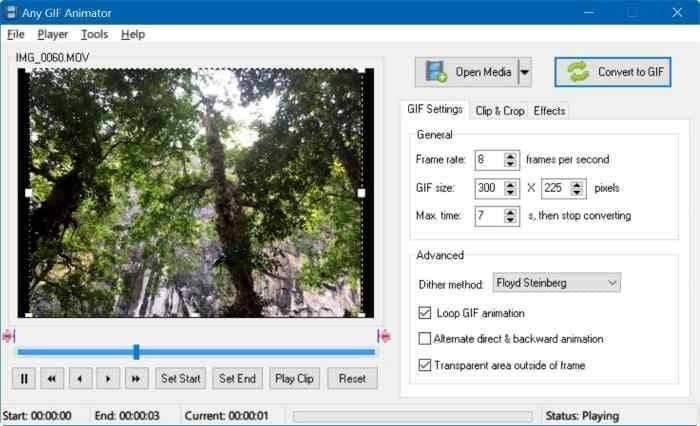 We can download this program from this link.
Another alternative that we can turn to is Movie To GIF. This program is also one of the simplest that we can use. With it we will be able to convert any video, in the most popular formats, to GIF animation. The software offers the option of setting more frames per second to make the generated GIF appear like the original video, or setting fewer frames per second to create smaller (albeit lower quality) GIF files. Of course, it also allows us to adjust the height and width of the animation.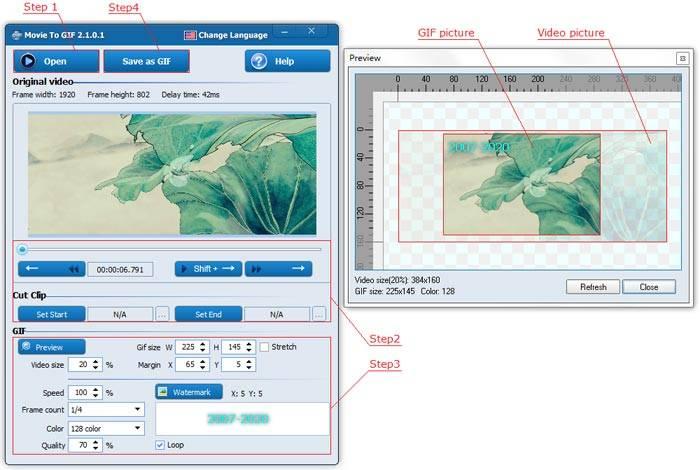 We can download Movie To GIF from here.
One more alternative, a little more complete (but paid) is Easy GIF Animator. In addition to allowing us to convert the videos to GIF format, this software has a complete editor from which to add any element within the animation, or eliminate the parts that we do not want.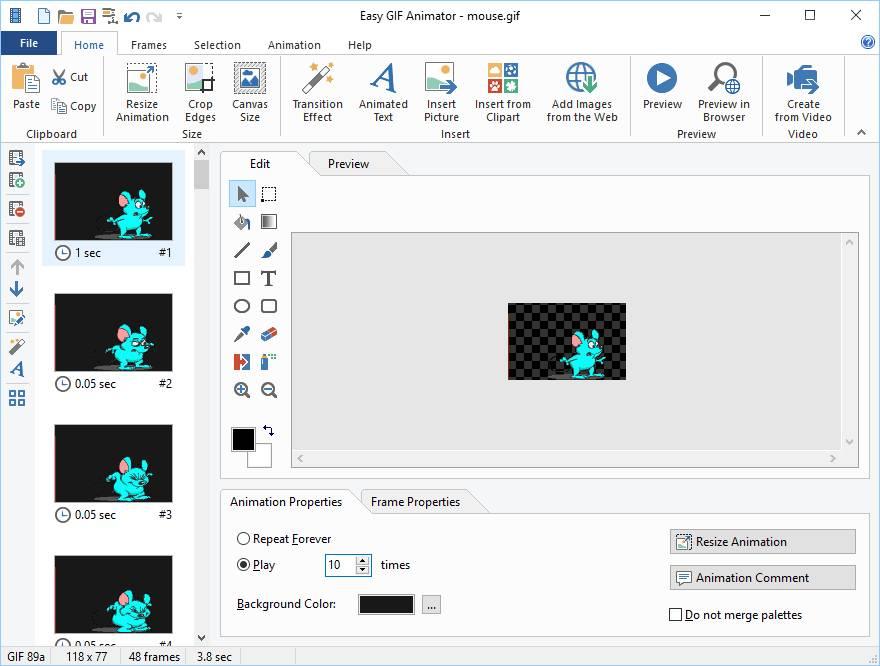 We can download Easy GIF Animator from here.
Websites to go from MOV to GIF
If we do not want to install any program on the computer, we will also be able to go from MOV to GIF directly from the browser. This is the fastest way to convert the videos of the animated photos of our iPhone or Android into really animated images.
One of the best known websites for this purpose is Make A Gif. All we have to do is drag the video from our PC to the browser window, to the web page, so that it loads on the page and allows us to start the conversion. Before processing the video, it will offer us the possibility of making some adjustments and optimizing the output GIF to adjust it as we want.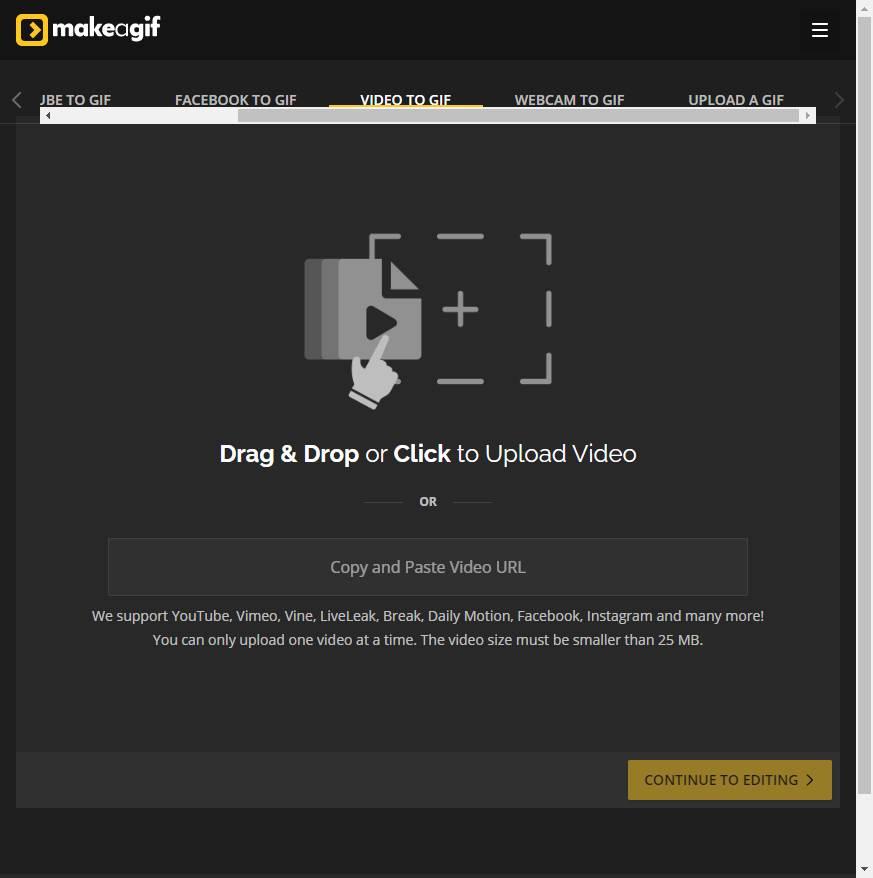 And this is not the only website that will allow us to carry out this task. Another alternative that we can turn to for this purpose is EZGIF. This website is free and it will allow us both to upload the video to process and convert it and to make some basic adjustments to it.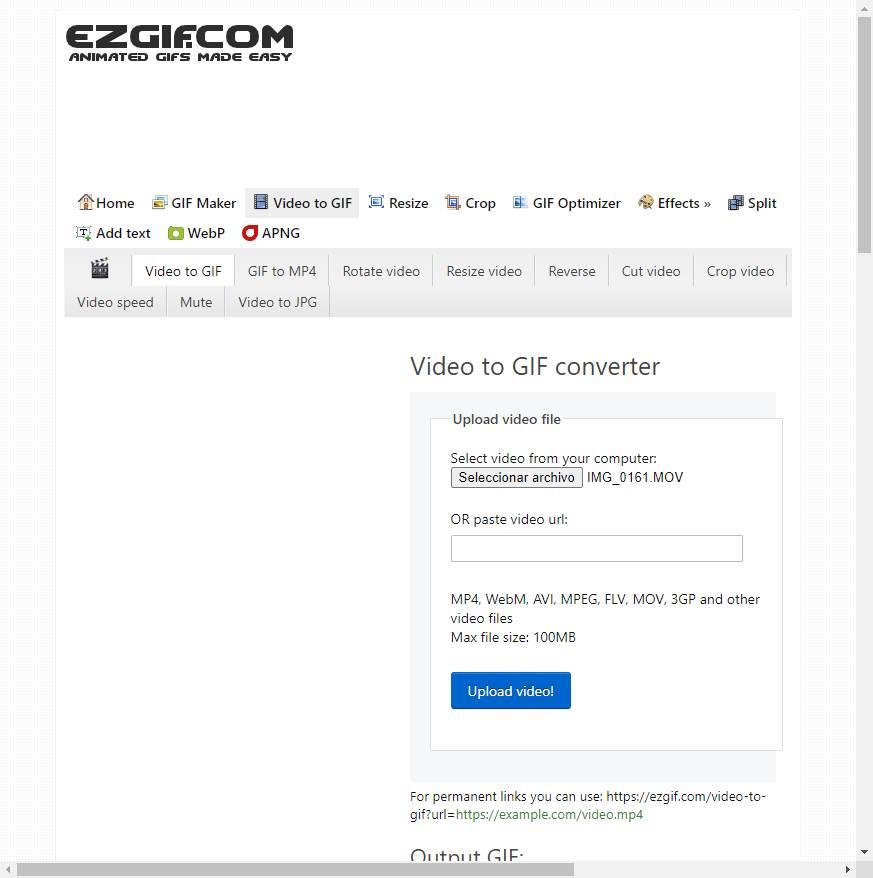 Another alternative that we can find for this same purpose is Img2GO. This website will also allow us to create animated GIFs from all types of videos, such as MP4, AVI and WEBM. We will simply have to upload the video that makes up the Live Photo to this web page, and configure the parameters that we want to apply. We can adjust the size, apply color filters, improve the quality and much more. After processing the video, we can download it, in GIF format, to our PC.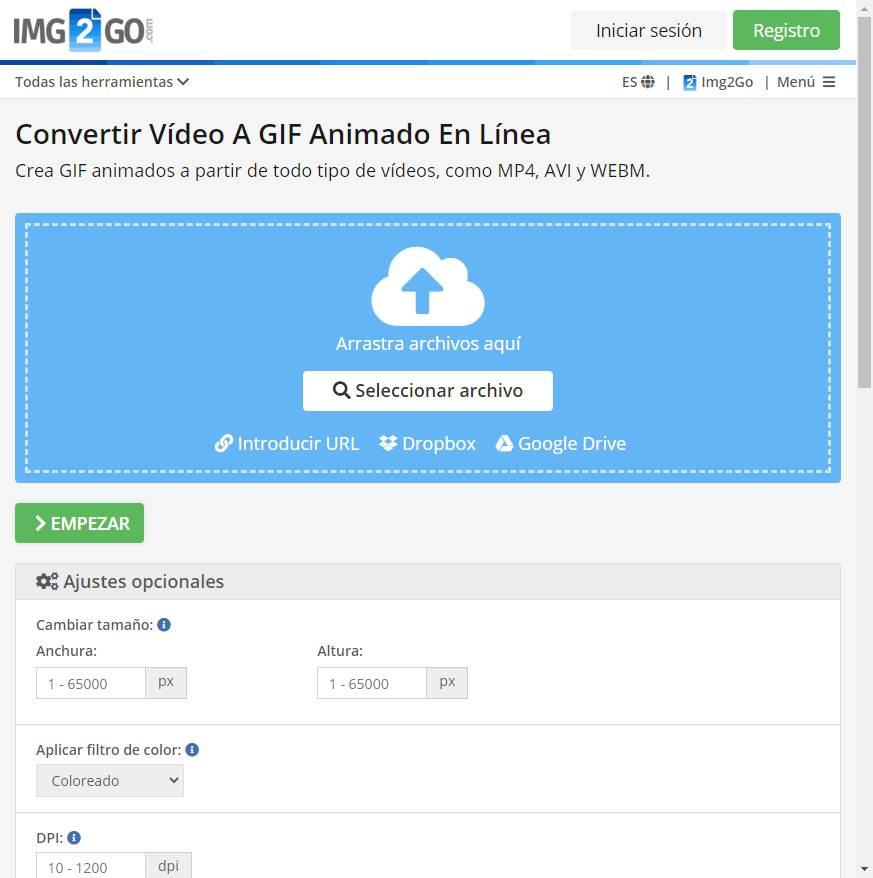 Web or program?
At this point we still wonder if it is better to create a GIF from a website or from one of the programs we have seen before. Each platform has its own advantages and disadvantages. There are even websites that can be more complete than the programs as such.
The important thing here is how we want to process the photos. We are talking about personal photos, therefore, surely we do not want them to fall into the hands of anyone. Therefore, if we are concerned about privacy and do not want to upload the photos to a server controlled by other people, it is best to use the programs we have seen to convert the videos from Live Photos to GIF.
Otherwise, if we do not mind that these videos go through an opaque server, then we can resort to the aforementioned websites, since, in addition to being simpler, they will not force us to install anything on the PC.