Windows
This website alaws you to download 4k background for windows taken from google earth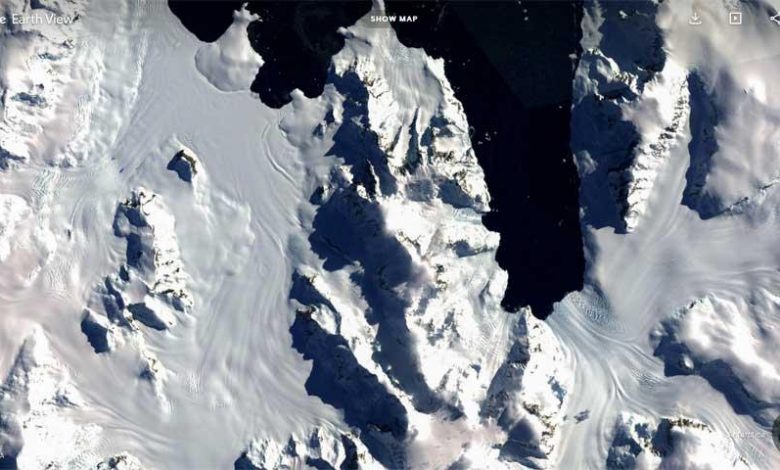 At this point and after many efforts, Microsoft has managed to put the Windows 10 operating system at the head of the sector. For this it has had to overcome a software of the same firm, yes, we refer to Windows 7 that has stopped receiving official support.
For this the Redmond have worked hard, all in order to attract more and more customers to the Windows 10 universe . This is achieved through updates that, in one way or another, improve the work with the operating system. And we are not only referring to the functional section of it, but to the aesthetic one.
Give Windows 10 a different look with wallpapers
For this type of task, the Redmond- based firm itself offers us a series of functions to a greater or lesser extent, customizable. With all this, what we achieve is to adapt a software that many of us spend a good amount of time every day, to our needs and tastes. Of course, this is something that can directly affect the performance we obtain when working with the team.
For example, to customize the appearance of our desktop in Windows 10, we usually use elements such as backgrounds and themes. The latter, as a general rule, are a set of funds that are exchanged in the operating system. With this, what we really achieve is to have, from time to time, a renewed desk according to our tastes.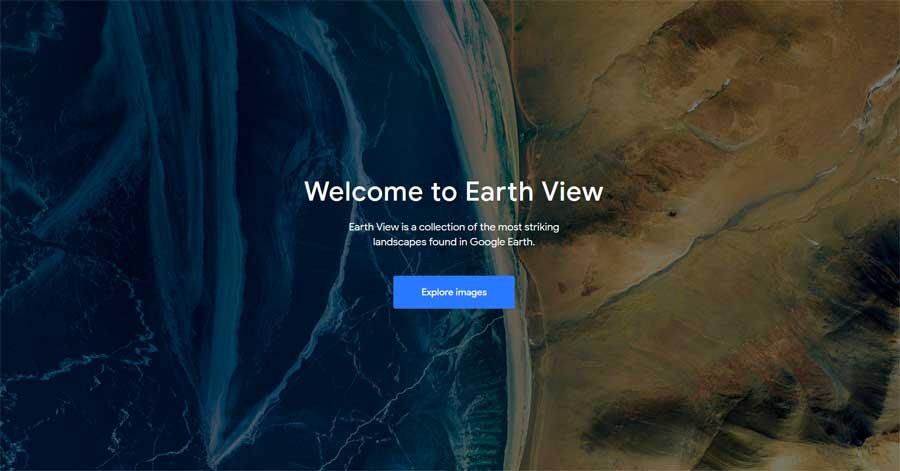 For this, and periodically, Microsoft itself makes its own themes available , for example from National Geographic, which we can download from the system's official store, the Microsoft Store. But that is not the case at hand now. At the moment we want to talk about desktop backgrounds, but from another source. In fact, we are going to show you how to access thousands of spectacular photos collected by one of Microsoft's main competitors, Google. In this way we will have at our disposal a huge amount of images in up to 4K format, to download and use as wallpapers.
Use the best Google Earth images to decorate Windows 10
Specifically, here we refer to everything that the portal of the search giant, Earth View, offers us. And is that while many use Google Earth to locate impressive landscapes collected by the platform, here we will find a compilation of the best. We can also navigate between them and use a button on the interface to download them. In fact we are going to find around 2500 photos of spectacular landscapes collected by the aforementioned Google Earth platform and collected here.
Therefore, to benefit and make use of all this, you will only have to access this link from your favorite browser. Then and after clicking on Explore images, we can start to see those photos from this same interface. What's more, in it we will see the position of the map to which the image corresponds, as well as various controls.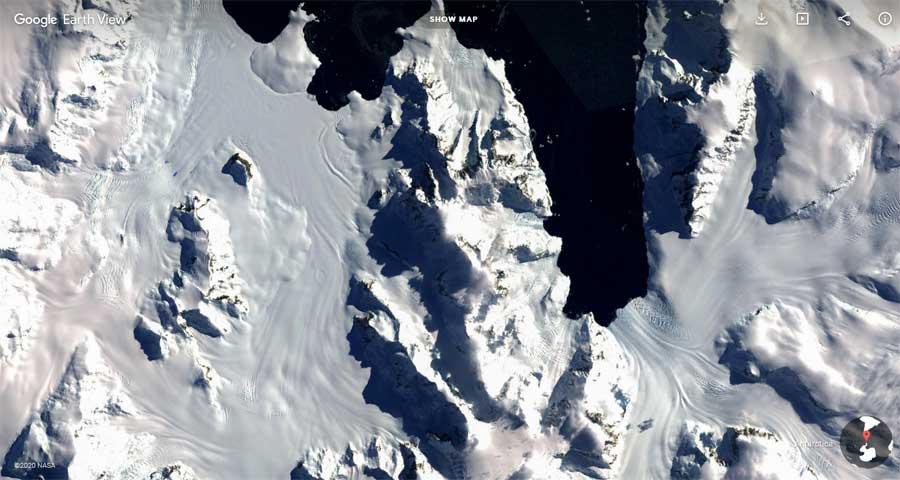 These are located at the top of the screen, and will allow us to share that photo exposed in other ways, download it to disk, or view all of them in presentation mode. As you can imagine, all this will not allow us to make a selection of the ones we like the most in order to download them and use them in Windows 10 as backgrounds.