Windows
This is how it improves the 2-in-1 experience of windows 10 with its latest build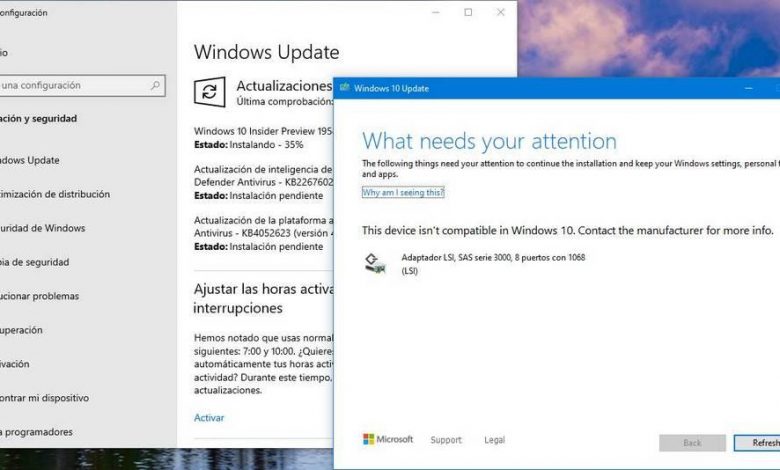 Despite the fact that everyone is going through difficult days right now, Microsoft continues with the development of its operating system, specifically with the two versions that will arrive this year. While 20H1 is already ready and could arrive at any moment, Microsoft continues to update 20H2, the second update of 2020 which, if all goes well, will arrive in the fall of this year.
At the moment Microsoft has not given many details about its new update, although we already know all the news that Windows 10 20H1 will bring. This new update of Microsoft's operating system is already in the RTM phase and, although it does not yet have an official launch date, it is expected to occur during the month of April or May.
Meanwhile, Microsoft continues to work on its second update, 20H2, which continues to take shape with the new build 19592 that has just reached Insider users.
What's new in Windows 10 build 19592
Although this is not a novelty as such, Microsoft is returning to include changes to the Windows 10 interface. Some time ago it let us see some news regarding the interface of the operating system's tablet mode.
Now, with the new build 19592 that has just arrived in the fast ring, this new interface is once again being seen. From now on, users who place their 2-in-1 convertible in tablet mode will be able to see an interface with the following touch enhancements:
The icons on the taskbar are more widely spaced.
The search box collapses to a single icon.
Selecting a text box opens the touch keyboard.
Items in the file browser will have more padding to make them easier to work with.
These changes will gradually reach all users, starting with those who have convertibles, but have never removed the keyboard from it before. This way, if they ever do, the visual impact will be as low as possible.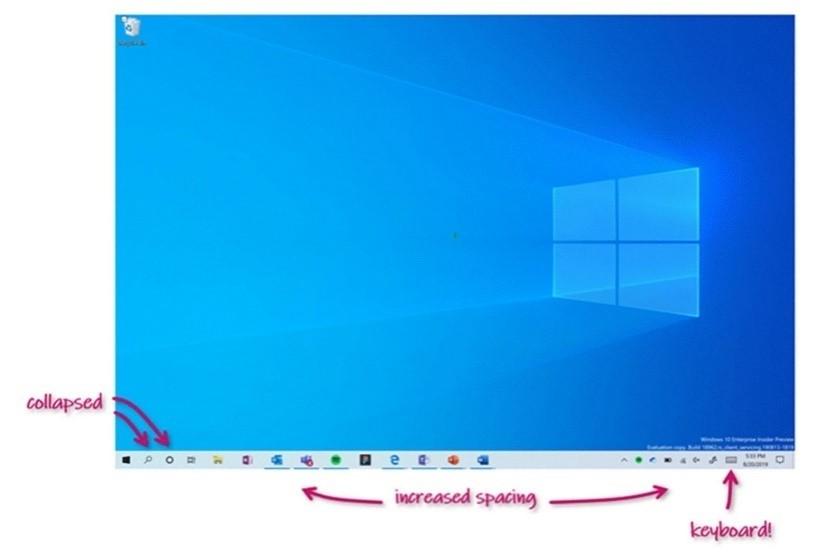 In addition, the Windows 10 search engine has also been updated. From now on it has improved logic to allow all users to better find their files and improve indexing while using the PC.
Fixed bugs
In addition to the two changes above, Microsoft has fixed a list of known bugs in this new update:
Fixed issue with ARM teams, who can now receive builds without issue.
Fixed an issue that caused the feature page to appear blank.
Fixed a bug when running DISM that caused the process to stop at 84.9%.
Fixed an error that, after shutting down or restarting the computer after updating, it kept asking to do it.
Fixed an issue that caused Windows updates to fail with error 0x80070003.
Fixed a bug that caused Windows settings to crash when pausing updates.
Fixed a bug that caused strange lines to appear on the taskbar.
Fixed annoying black screen bug in MS Teams when sharing an app.
Bugs yet to be solved
And of course Microsoft has provided a full list of known bugs and bugs to be fixed:
BattlEye continues to have compatibility issues.
Narrator and NVDA are not working properly on the new Edge Chromium.
Sometimes the update process hangs and does not progress.
Some devices experience a green screen (GSOD) during a reboot.
The documents icon, within the privacy section, is still broken.
The Win + PrtScn keyboard shortcut does not save the capture correctly.
Sticky Notes cannot be moved freely.
Finally, Microsoft indicates that some users are experiencing problems with incompatible drivers when trying to install the latest builds on virtual machines. Hopefully this will be fixed soon, since, for example, we have been one of the users affected by this problem.