Windows
This cmd command will allow you to recover the 10 gb that windows 10 stole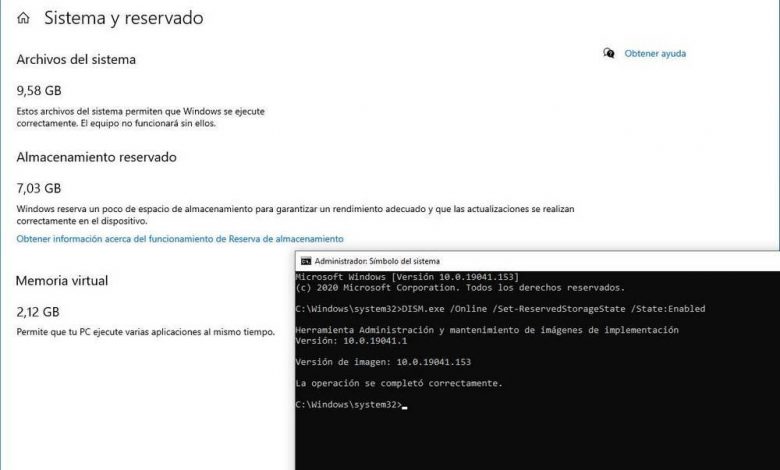 One of the reasons Windows 10 has failed the most is due to lack of space when updating. Microsoft's operating system needs several free gigs to be able to work without problems and, above all, to be able to download and install updates. Users who are tight on space will see all kinds of error messages in the operating system. That's why Microsoft introduced a controversial feature in versions 1903 and 1909: reserved storage.
Windows 10 reserved storage is a certain amount of hard drive space that Microsoft "hijacks" to ensure that updates to the operating system are performed properly. Although we do not have access to that space, which can reach 10 GB, Windows 10 can use it for whatever it needs in order for the operating system to work properly.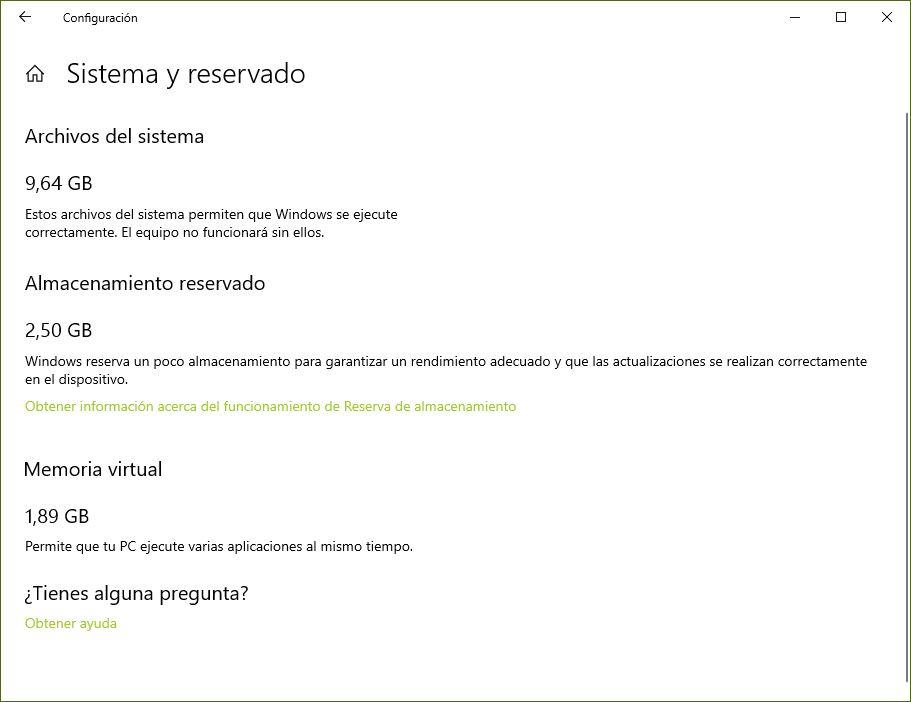 If we have a hard disk of several teras, this reserved space surely does not worry us too much. However, if we have a convertible with Windows 10, or a laptop with a small SSD, we sure do notice these 10 GB hijacked.
Until now, Microsoft did not allow you to easily disable this reserved space, although there were ways to do it by force. However, starting with the next 2004 version of Windows 10, we will finally be able to recover this space.
How to Get Back Windows 10 Reserved Space Easily
Microsoft does not want people to disable this feature as it can fix many problems by updating the operating system. However, if we want to do it, we no longer have to resort to the Windows registry, but we can do it from CMD using the DISM command.
Remember, DISM is the acronym for Deployment Image Servicing and Management and we can use it to maintain a Windows image or a virtual hard disk.
To deactivate the reserved space in Windows 10, what we must do is open a CMD window with administrator permissions and execute the following command:
DISM.exe / Online / Set-ReservedStorageState / State: Disabled
Automatically the reserved space of the hard disk will be freed, so that we will be able to enjoy those free gigs that we did not have before.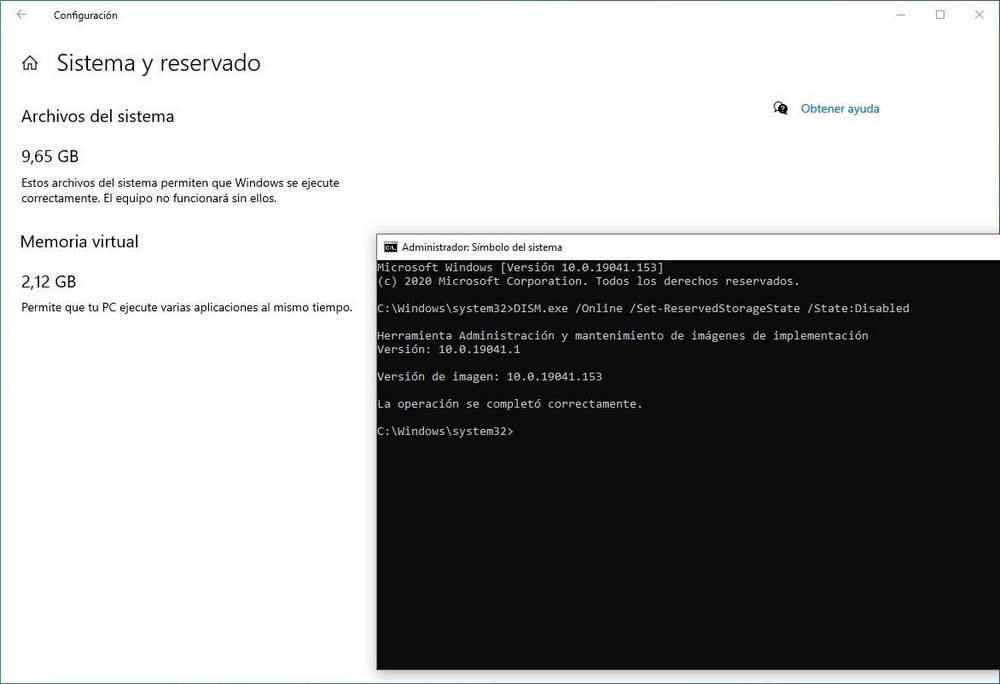 In case we want to activate it again, all we have to do is reopen a CMD window with administrator permissions and execute in it:
DISM.exe / Online / Set-ReservedStorageState / State: Enabled
After restarting the computer, Windows 10 reserved storage will already be activated on our computer.
In this way we can activate or deactivate this measure according to our needs.
How to increase or decrease Windows reserved space
Windows 10 reserved space does not have a fixed size. Microsoft decided to reserve the gigabytes dynamically based on the characteristics of the operating system. This space can vary from 5 GB to 10 GB depending on how the user has configured their Windows 10.
For example, we can reduce the reserved space by disabling features of the operating system that we do not use, or eliminating languages ​​and keyboard layouts that we do not need. And, in the same way, we can expand it manually by enabling these features.
The best thing, if we have space to spare, is not to touch this feature. The problems it solves when updating Windows make it worth sacrificing that ten gigabytes. If we are running out of space, it is better to find a way to free up space in Windows by deleting temporary files rather than deactivating this function.