Windows
The Top 5 of the best Android emulators for PC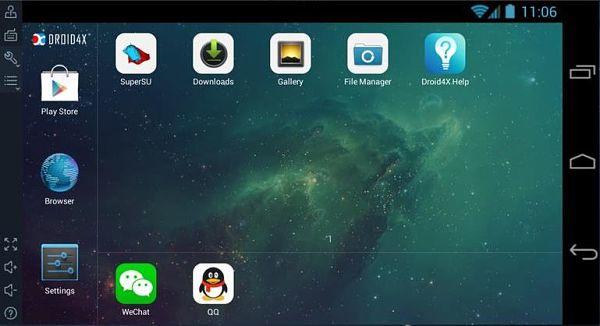 Android is still the most popular and used operating system when it comes to mobile devices. Among the reasons for its dominance, on the one hand, the vast customization capacity it offers, and of course the wide base of applications available for this system. We could say that just as Windows is the reference as OS on the computer, Android is the equivalent on mobile phones. The Android ecosystem is quite diverse in terms of applications, which is undoubtedly its main strength.
Now, if for any reason you want to use Android applications and games on your computer, then you have the ideal way to do it using an emulator. Emulators allow users to run Android applications on Windows without any major difficulties. Here is a selection of the best Android emulators for PC that you can use.
Best Android Emulators for PC
Bluestacks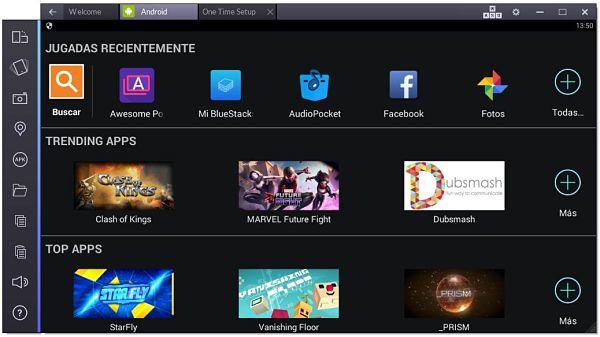 Download BlueStacks App Player
Undoubtedly the best known and most used of this list, BlueStacks is one of the most popular Android emulators to bring the experience of this mobile operating system to Windows. Its usage base exceeds 100 million users. It was created in 2011 with the aim of allowing users to run their favorite mobile games and applications on the largest screens of a computer.
You can use it with your Google account and start installing applications and games. It incorporates the Play Store so that you can search and download applications from its collection, as if you were using a mobile device.
The drawback with an Android emulator is that most PCs do not have touchscreens, and the vast majority of applications may not be optimized for use with the mouse and keyboard. Pixelation problems could also occur on larger PC screens. However, you can try to use your favorite applications and games with this emulator, which is available for free.
Andy
Andy is another of the best tools to use Android applications on a PC. It is compatible with Windows and Mac, with the possibility of playing the most popular mobile games on the computer. In addition, it includes the most recently incorporated functions to the Android environment.
Andy takes the best of BlueStacks, removing the more complicated facets of the latter and adding an extensive collection in terms of game compatibility. It is one of the emulators that allow us to use the physical mobile device as a joystick or game controls when maneuvering the games we are running on the PC. Using the Smartphone as a game controller offers a maximized gaming experience, with the advantageous functionalities of the device, such as accelerometer, gyroscope, multi touch, etc.
Other attractive features of Andy's are syncing between mobile and computer, access to the local file system on Android, use of cloud hosting, support for Xbox and Play Station controls, and support for OpenGL.
With Andy you can run your favorite social media applications, such as WhatsApp, Snapchat, etc. You can also synchronize your applications with your mobile, so that you can use your Smartphone as a joystick to control the games you are running on your PC.
FRIENDS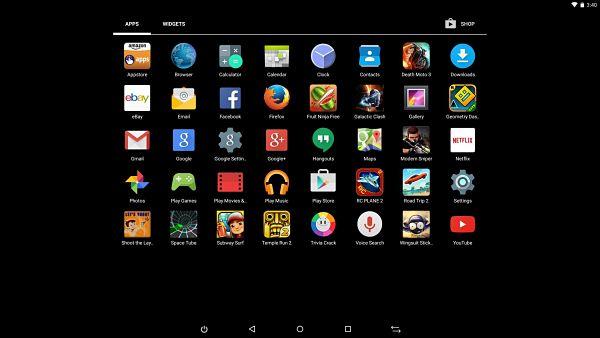 Download AMIDuOS
This is another one of the popular emulators for Android on PC that offers a lot of good features. AMIDuOS can run practically any Android application available in the application stores. It supports 3D acceleration, which makes it possible to enjoy a superior Android gaming experience on Windows.
When it comes to running Android applications on the PC, AMIDuOS is the emulator with the most functions available. This one beats other of the best emulators when it comes to running games that demand high performance in graphics.
AMIDuOS will allow you to enjoy a native Android experience on Windows, without any gaps in its performance. The problem is that it is only available free for the first 30 days, after which you will have to buy the full version starting at $ 10. But it sure is worth it.
Nox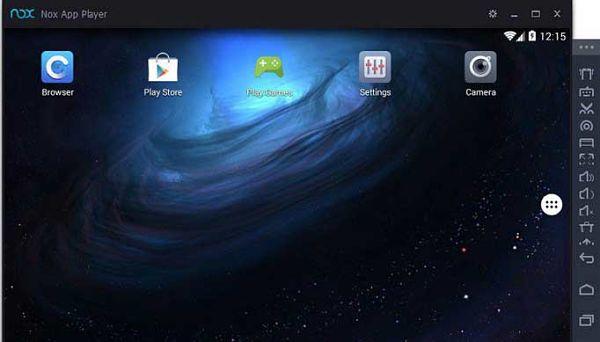 Another Android emulator for PC specialized in games. Its biggest advantage is that it is completely free with all its features. With Nox you can run multiple instances of Android on Windows.
Nox is one of the most recent to hit the market. Its main qualities include its compatibility, simplicity and speed. The truth is that if you are looking for an emulator basically to enjoy the best Android games on your PC, then you should take Nox into account.
Also Nox is one of the fastest of its kind and is based on Android 4.4.2 KitKat.
GenyMotion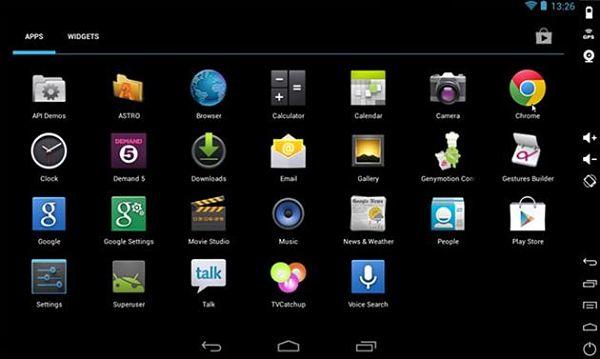 genymotion.
GenyMotion is an Android emulator for PC that you can configure for a variety of devices and various versions of the operating system. In this way you can adapt it to your specific needs.
With GenyMotion you can select the device and the Android version.
The program is available for Windows, Mac OS X and Linux Ubuntu / Debian. You can use it for free for personal use.
Droid4X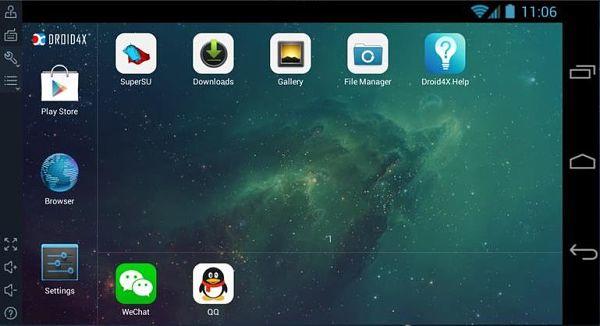 Download Droid4X
Droid4X is one of the newest emulators to hit the market and one of the fastest growing. It includes very good functions and its performance is quite good. It also offers a pleasant user experience, with very good compatibility and game controls.
It can be said that Droid4X presents better performance than other emulators, both for Windows and Mac. It runs on a virtual machine as a guest operating system. With the performance offered by this emulator, you can enjoy a fairly stable gaming experience with the best titles available on Android.
It also comes with the Play Store pre-installed and rooted.
Conclution
If you want to be able to use Android apps or enjoy your favorite mobile games on your PC, in this selection you have enough options to choose from. You just have to select the one that best suits your needs and start using Android on your computer.
If you understand that there is another app that should be on this list, please feel free to let us know in the comments. We would also appreciate if you share your experience using one of these Android emulators.