Windows
Speeds up windows startup by removing programs at startup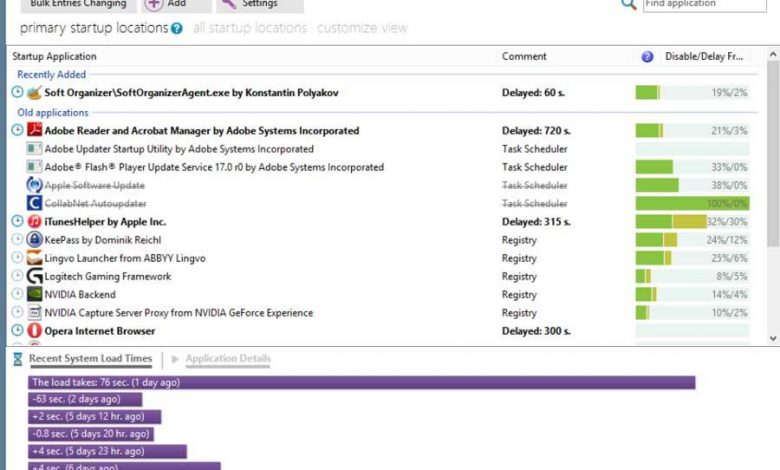 In most cases, and by far, when it comes to desktops, the star operating system in these environments is Microsoft's Windows. This is a software that over the years and versions, has earned the respect of hundreds of millions of users.
That is why a firm of the depth of Microsoft, does not stop working so that this growth in terms of use continues. Right now, the vast majority of their efforts are put into the latest versions of Windows 10, which could be considered the brand's flagship product. But of course, despite its popularity and enormous use, this is a software that is not without its problems and controversies. Therefore this software giant also has to take special care to solve all this.
Keep in mind that, for example, every time we make use of a greater number of applications that we install on the system, so the possibility of incompatibilities increases. At the same time, these can affect, in most cases, the performance of the operating system directly. That is precisely what we are going to talk about in these same lines.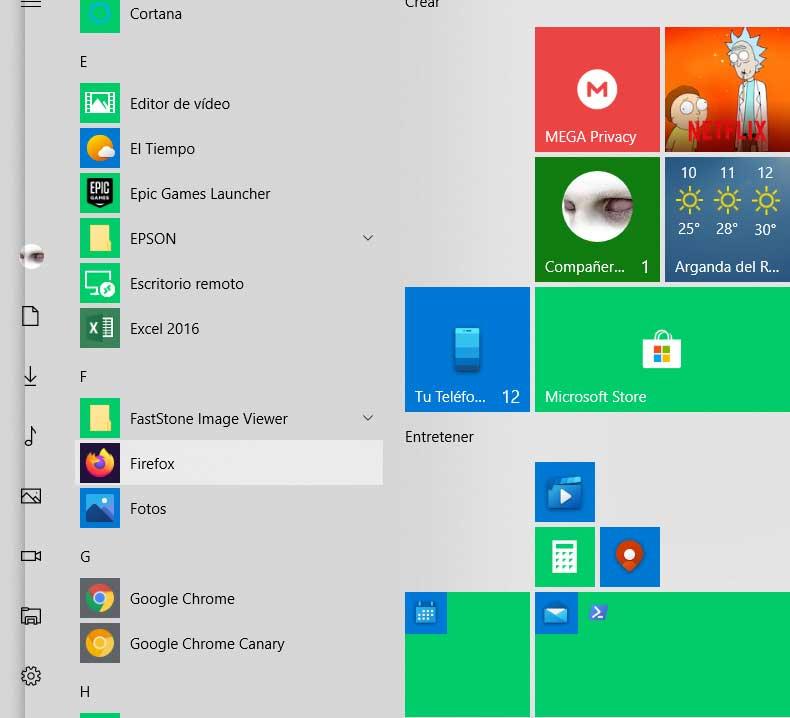 Some programs slow down Windows and can be avoided
In most cases we access these installed applications, either from the system's Start menu itself, or from the taskbar, for example. We can also run them from the helpful File Explorer, or from desktop shortcuts that are created. In this way, what we seek is to be able to access these programs that we use on a daily basis, in a faster and more comfortable way. At the same time this allows us to control what we have running.
And we must bear in mind that as we install and run software in Windows, this can affect the performance of the rest of the system. This is something that is especially evident if we refer to powerful applications with high resource consumption. That is not to mention the cases in which we have somewhat old equipment or somewhat limited in terms of specifications. It is true that we can always control running applications and processes from Task Manager, but this is not always enough.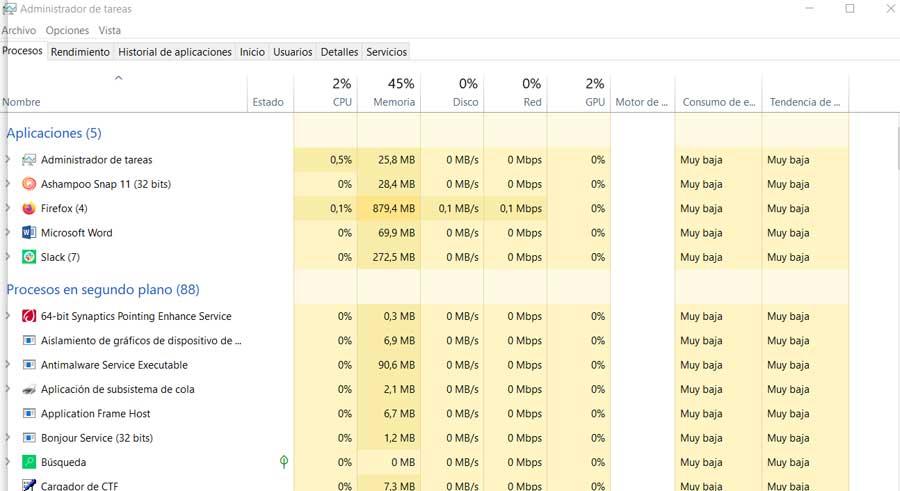 First of all we must know that we can access this section from the key combination Ctrl + Shift + Esc. Thus, from the tab called Processes we have the opportunity to check first-hand everything that is running in Windows at that moment. Thus, in the event that we see that something consumes a lot of RAM or CPU, we only have to right-click on the entry and finish the task.
How to remove programs from Windows startup
That is simple, but as we mentioned earlier, it is not always enough. And there are certain programs that even though we have not put them into operation ourselves, are consuming system resources. The worst of all this is that this is something that is carried out on many occasions without our even being aware of it, something that we can solve.
Specifically, here we refer to a series of software that, by default, starts automatically when the system starts, which we do not always control. The main reason for this is that these applications are fixed at Windows startup without our permission, so we don't even know that they are there, running. Well, that is why we are going to show you some methods to be able to eliminate the programs that do not interest us from those that start with Windows.
The operating system itself presents us with several solutions in this regard, which will allow us to get rid of those programs that we do not need to start by themselves.
Remove startup programs from Settings
Thus, in the first place we will achieve this from the Windows Configuration application. To access this section, we can do it by means of the Win + I key combination . This will lead us to the Windows Configuration window, where in this case we opt for the option called Applications, where we click.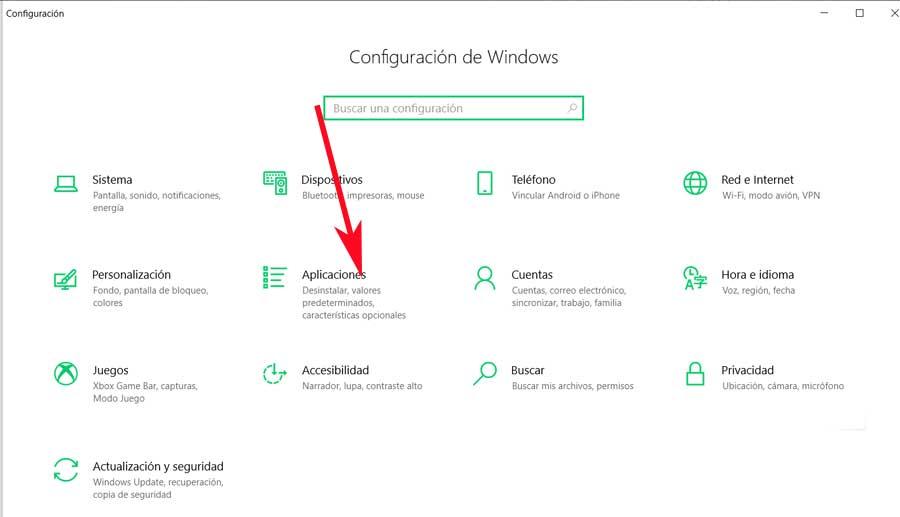 Thus, we find a series of sections that are located on the left side of the interface that appears on the screen, where we go down to the last one. In this way we are going to find the Home section, where we are. In the panel on the right, we are going to see a list, more or less extensive, with all the applications that could be started automatically when Windows starts.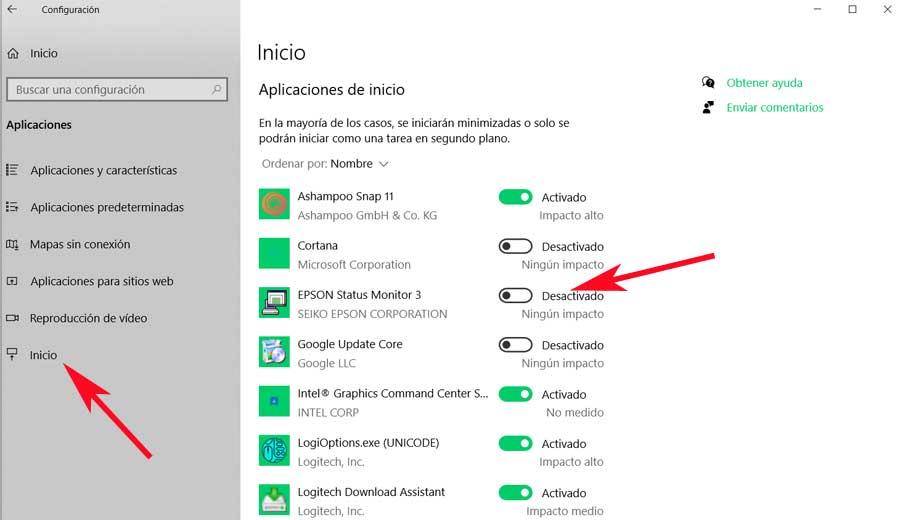 As it is easy to imagine, in that list we only have to deactivate those programs that we no longer want to start by themselves. In addition to additional way, Configuration shows us the impact that each one has on the performance of the system.
Delete startup programs from Task Manager
Another section from is that we can carry out this same work that we are talking about here, it is from the Task Manager. As we mentioned before, we access this section from Ctrl + Shift + Esc, but in this case we opted to go to the Home tab .
As its name suggests, here we are going to find, as in Settings, with a list of programs. These are the ones that a priori are configured to start by themselves with Windows startup. That is why we only have to click with the right button of the mouse on the one we want to delete, to click on the Disable option.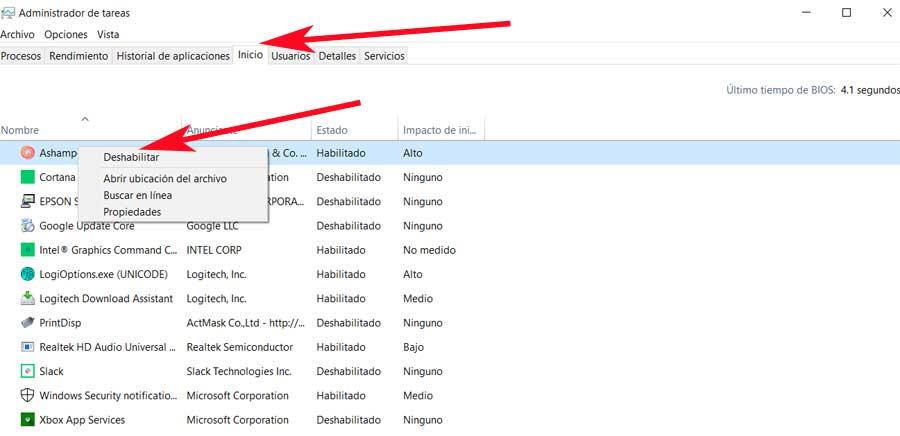 Programs to optimize Windows startup
Ashampoo WinOptimizer
These methods that we have talked about so far, are part of the Redmond operating system itself, but we can also use external solutions. And there are certain software developers who have their own programs that help us in this type of task. For example, this is the case of the popular Ashampoo WinOptimizer program , software focused on the general optimization of Windows and that we download from here.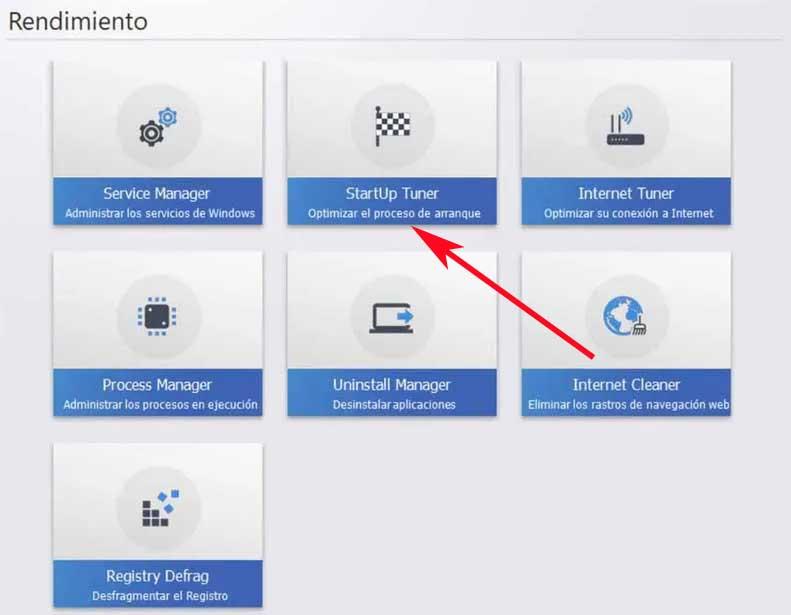 It also has its own functionality called StartUp Tuner that helps us eliminate unwanted programs that start with Windows itself.
Advanced SystemCare
But this is not the only one that we can use in this regard, since for example Advanced SystemCare also has a special function for this called Optimize Start and we can test it from this link. The program as such, in addition to optimizing the operation of various sections of Windows, also allows us to speed up the start of the system, as we mentioned earlier.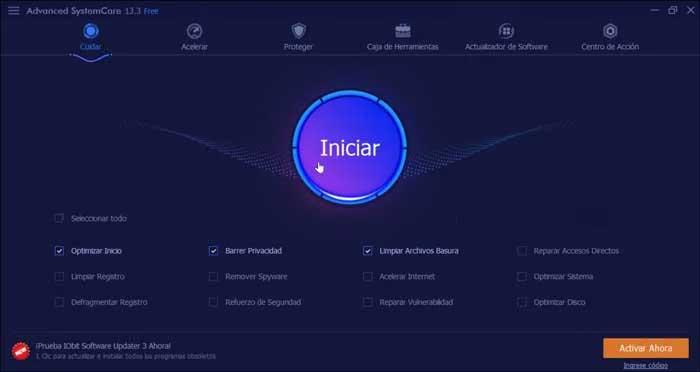 Autorun Organizer
It is also worth a special mention in this sense, the program called Autorun Organizer that you can download from this link and that allows us to customize the Windows startup. It puts at our disposal a multitude of functions of this type, all related to improving starting.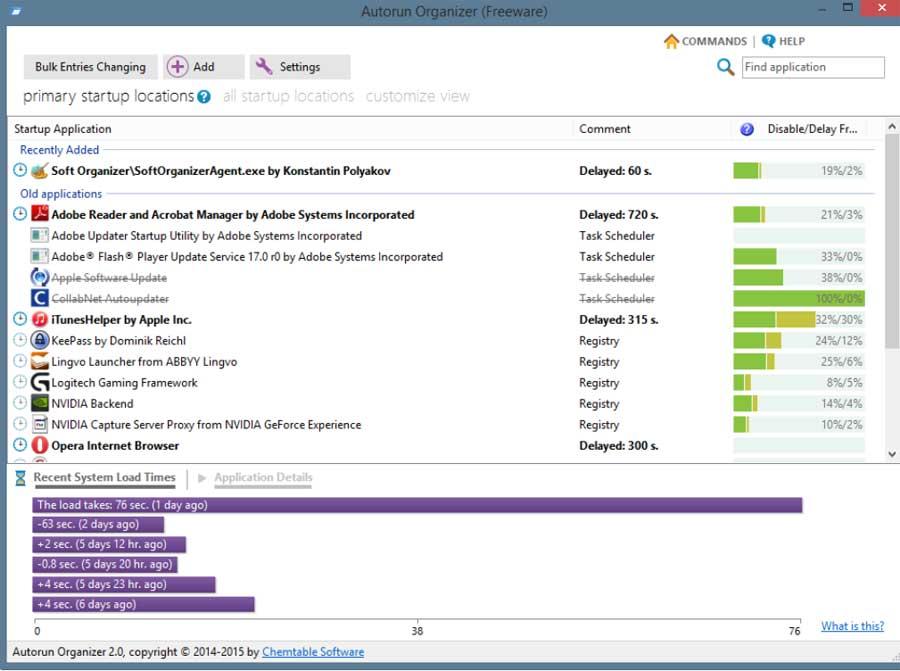 Thus, quickly and easily we will have the opportunity to free Windows startup from unwanted applications, among other things. This allows cleaning processes running in the background, as well as making the system boot faster.