Windows
So you can use the new windows 10 icons before anyone else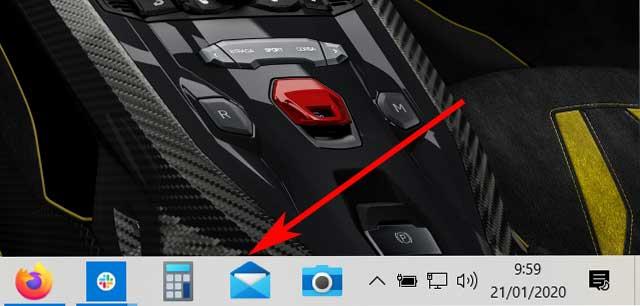 As I'm sure most of you have been able to see first-hand, Windows 10 does not stop growing based on new updates. These can come to us in the form of monthly accumulators, or of characteristics every six months.
Be that as it may, they all have one thing in common, to somehow improve our experience with the operating system. Whether at a functional, security, or aesthetic level, Microsoft wants its software to adapt to the times and at the same time offer what users demand.
But of course, there are almost a billion users who are currently using the most used operating system, which is a very important figure. This means that there are many users to satisfy and equipment configurations that do not make mistakes. The truth is that the failures that we sometimes find in Windows 10 are almost inevitable, such as what happens with some of its updates.
Windows 10 renews its icons to modernize its appearance
But with everything and with it the Redmond firm does not cease in its effort to cover the three aforementioned areas: functionality, security, and appearance. Well, in these lines we are going to focus on the last of the sections, the user interface. While last month Microsoft already announced that it had planned to redesign more than a hundred new icons for Windows 10, now they are already being seen. How could it be otherwise, all of them focus on Fluent Design, and the first new Windows 10 icons are already being seen.
At first these are limited, as we told you a few hours ago, to Windows Insider users, but we will show you how to get them now. And, as we have seen in recent months, Microsoft continues to renew the icons of its old Windows 10 applications. These are adjusting to the guidelines of the new design language that we have mentioned. In this way, what is achieved is to implement new images, colors and shades to these elements so used daily.
At the moment, these new ones have not yet reached the applications, but with everything and with it, at this time we can obtain them if we wish. Therefore, if you want to use the new Windows 10 icons, we are going to show you how to achieve it. The first thing will be to download and install the program called StartisBack, something we can do from this link.
Install the new icons right now
Once the program is running, we find a window in which we click on Configure StartisBack now, which will lead us to the customization section. Thus, in the main interface, specifically on the left side of it, we find several sections.
These refer to the appearance of the Start menu or the Windows 10 taskbar itself . In this way, we find a multitude of customizable parameters to adapt the appearance of these important elements, to our taste or needs. Well, at this point we will tell you that what interests us in this case is in the menu option called Exchange, where we click.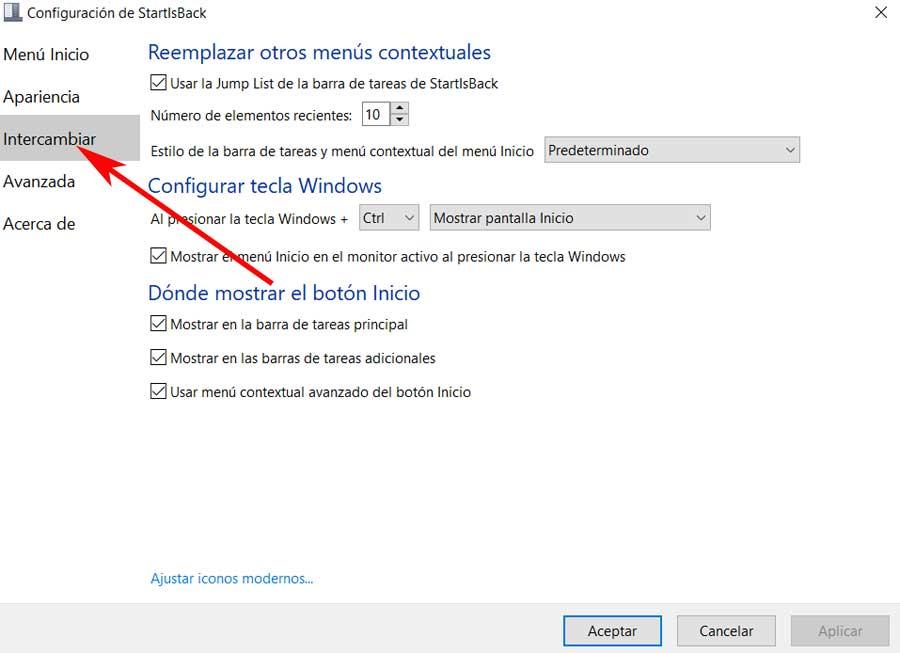 In this way, in the new window that we will see, in its lower part we select a link that says Adjust modern icons. To finish the process that concerns us in these lines, we will only have to enable the Display colorful modern icons box that is located at the top, and then click on OK and Apply.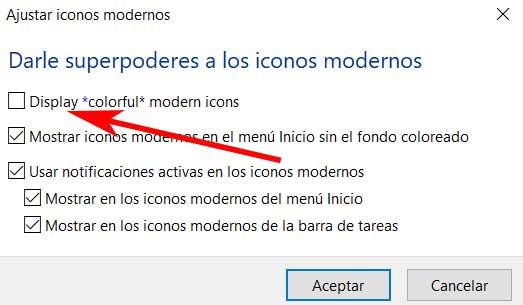 Once we have saved all the changes in the program, we will see how the new icons of the Windows 10 UWP applications arrive on our computer. This is something that will occur immediately, so we do not even need to restart the PC.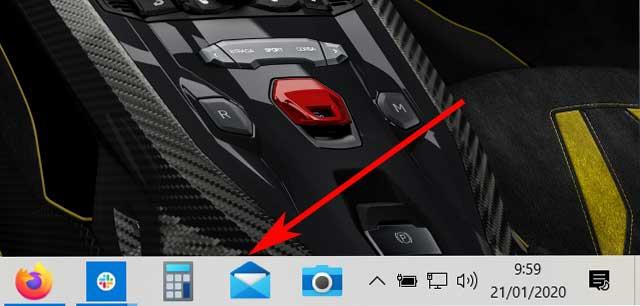 What do you think of the new icons that Microsoft has redesigned for Windows 10?