Windows
So you can test how chrome os works in windows 10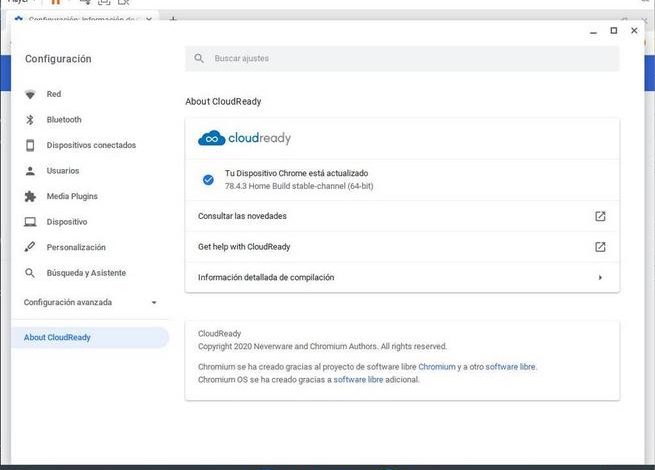 Beyond Windows, macOS and Linux, Google has also wanted to contribute its grain of sand to the operating systems market by launching Chrome OS. This operating system has had a rather slow start-up, but its popularity has grown considerably for some time. Especially since it allows you to run Android applications and Linux programs natively, as well as games thanks to Stadia.
Chrome OS compatibility is very limited, which makes it difficult to install this operating system outside of typical Chromebooks, cheap laptops created for this operating system. Luckily, there is a free version of this operating system (like the browser) called Chromium OS. This system offers us almost the same as the Google operating system, but offers greater freedom so that we can, for example, mount it in a virtual machine to easily use it on top of Windows. And this is what CloudReady offers us.
CloudReady, a Chrome OS to install on any PC
CloudReady is an operating system based on Chrome OS (specifically on Chromium OS) that allows us to bypass Google's restrictions so that we can convert practically any PC into a Chromebook. Thanks to this system we can experience first-hand the new experience of Google's web-based operating system. In addition, it is very useful to give a second life to computers over 10 years old due to its low consumption of resources.
Features and differences with Chrome OS
As its main characteristic we can highlight that we are facing an operating system that, although it is inspired by Chrome OS, does not have the limitations that this system has when it is installed on other computers. Under our responsibility, we will be able to install this system on any PC.
Although the Chrome OS experience is there, there are some functions and features that are unique to the Google system. For example, no Chromium OS system can download and run Android applications due to both legal and technical issues with Google. Therefore, this is one of the shortcomings of CloudReady.
Requirements
Only teams certified by CloudReady guarantee us that this system will work without any problem. The rest, in one way or another, can fail. However, unlike Chrome OS, this system does not prevent us from installing it on other different computers, although without guarantees of operation.
The requirements we need to be able to make this system work on any computer are:
Processor and graphics: Any chip manufactured from 2007 onwards.
RAM memory: 2 GB.
Storage: 16 GB.
BIOS: with administrative access to be able to boot from a USB.
We will also need an 8GB or larger USB to create the installation media, as well as 20 minutes of our time to install and get it up and running. And to create the installation USB we will need a PC, Mac or Chromebook.
In addition, for everything to work properly, it is necessary to have a network capable of establishing a connection with the company's servers. In this link we will be able to check if we have a connection with their servers or if we have any impediment.
Download
If instead of in a virtual machine we want to install it in a real system, we can download the image for free from the following link. Of course, it is only suitable for domestic or educational use. Professional users have to pay license.
We must bear in mind that, since 2018, due to technical problems, this system no longer supports dual boot. In addition, there are no plans to admit it in the future, so the ideal is to dedicate a computer exclusively to it.
Configure VMware to use Chrome OS
The easiest way to get this operating system up and running in a virtual machine is by downloading the latest OVA image for VMware from the link below. The image occupies 2 GB. And it is compatible with both the Player (free) edition of VMware, as well as the Workstation Pro edition.
We run VMware (Player, in our case, being simpler) on our computer. And what we must do from its main window is to select "Open a virtual machine" to open the OVA that we just downloaded.
We will give it the name we want, and we will choose the directory where we want to save the image. The program will take care of importing the system and leaving it ready to be used in Windows.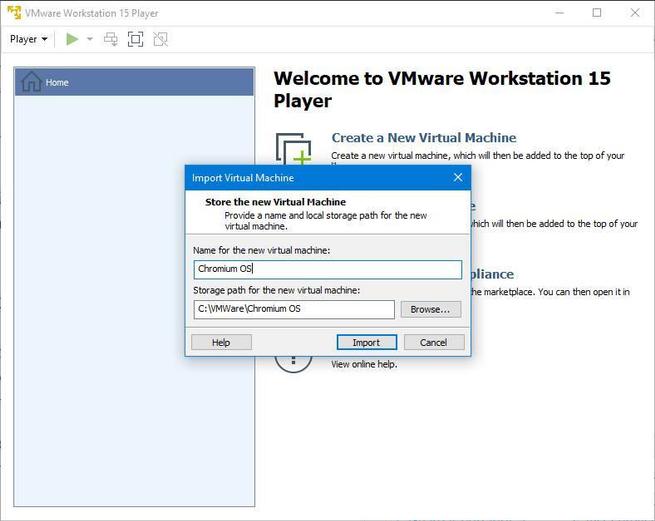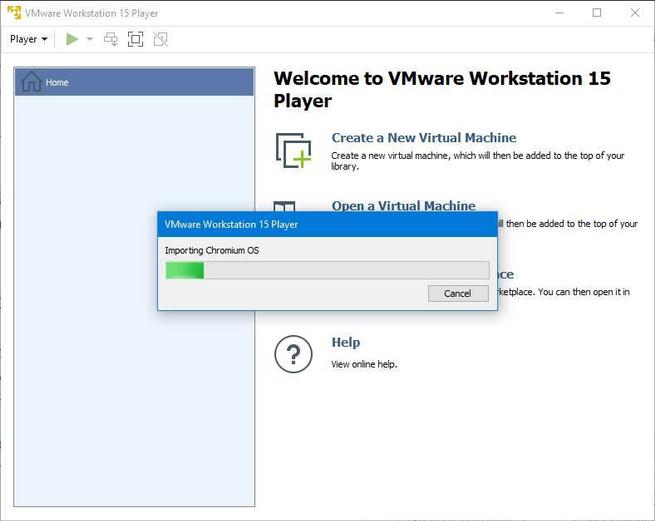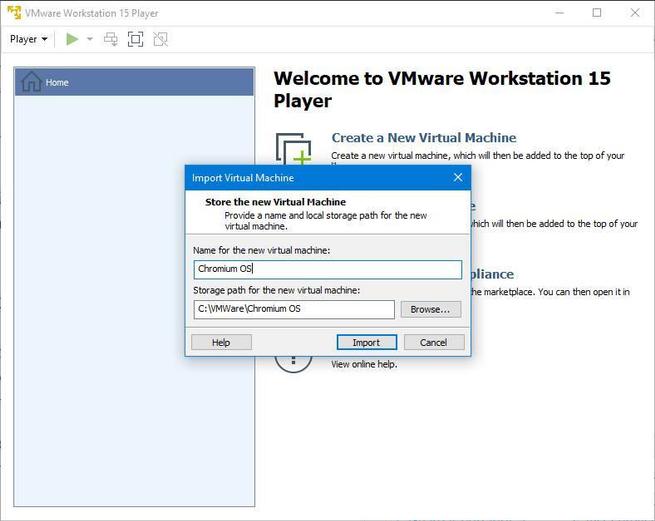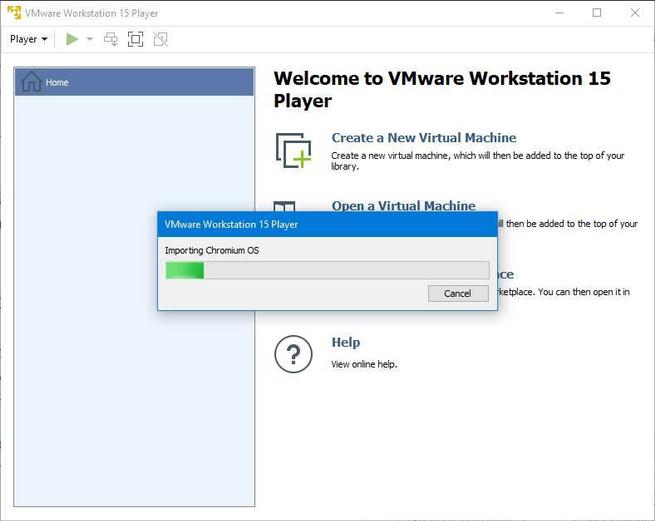 We will already have the system image loaded on the PC.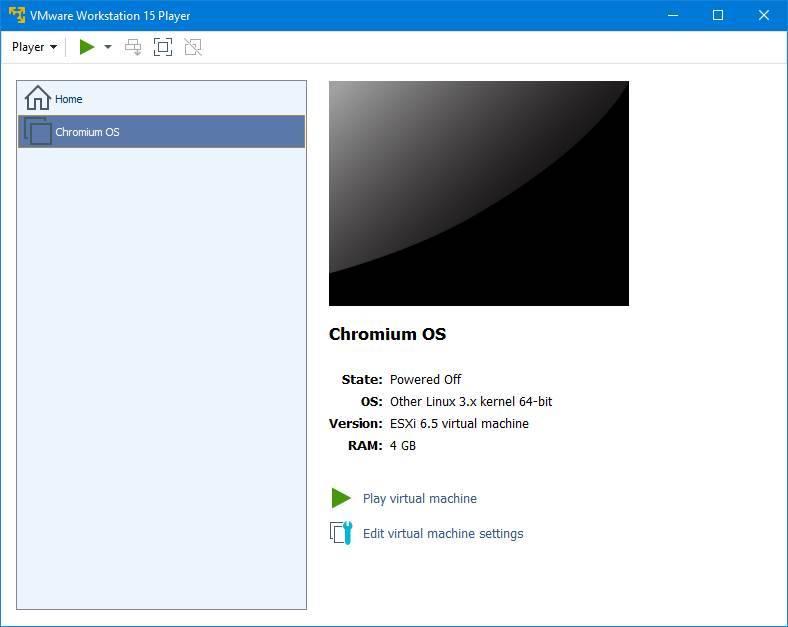 Now we just have to click on "Play Virtual Machine" to start the virtual machine and start testing Google's operating system. Or at least, the closest thing we can try without having to buy a Chromebook.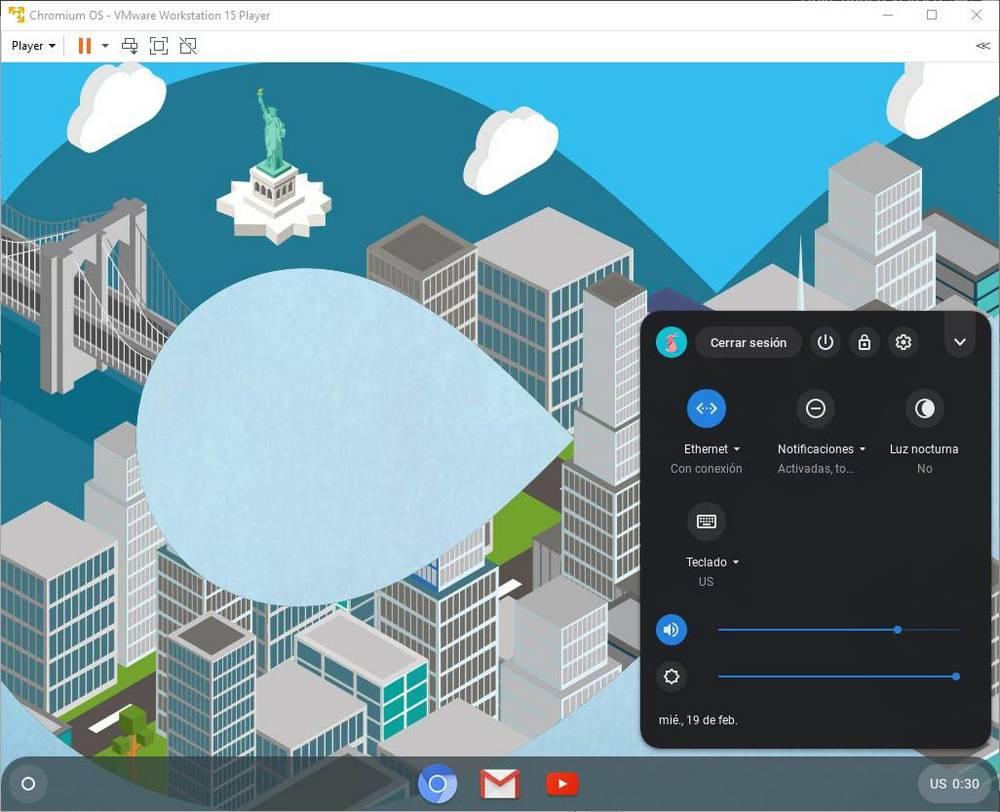 In order to use this system, the first thing we must do is log in (obligatorily) with our Google account. The initial setup wizard is very quick and easy. In a few seconds we will have the system ready.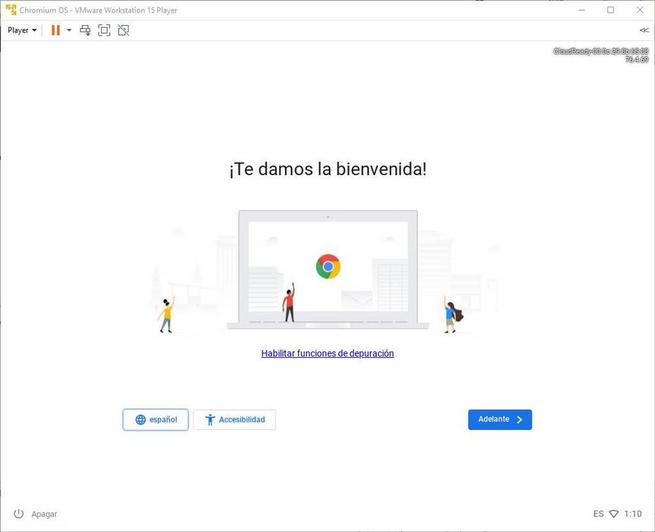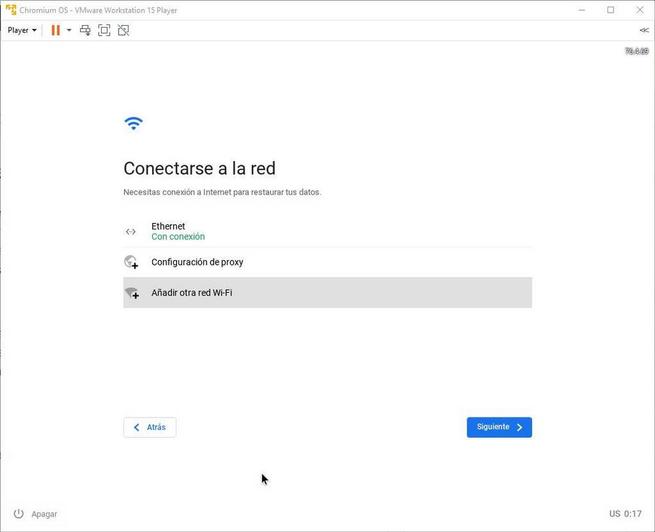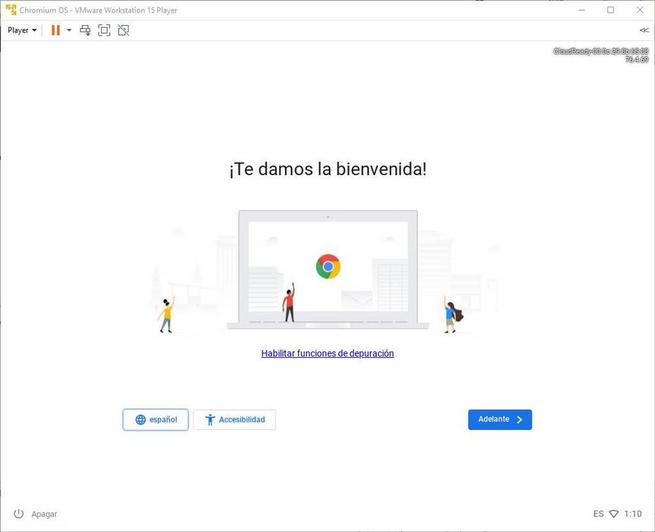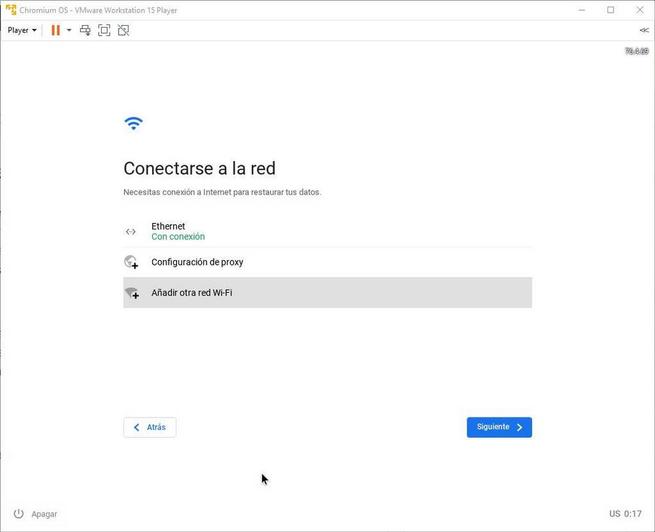 In addition, by default the same login password will be configured as in our Google account, to prevent anyone from having access to our Chromium OS session.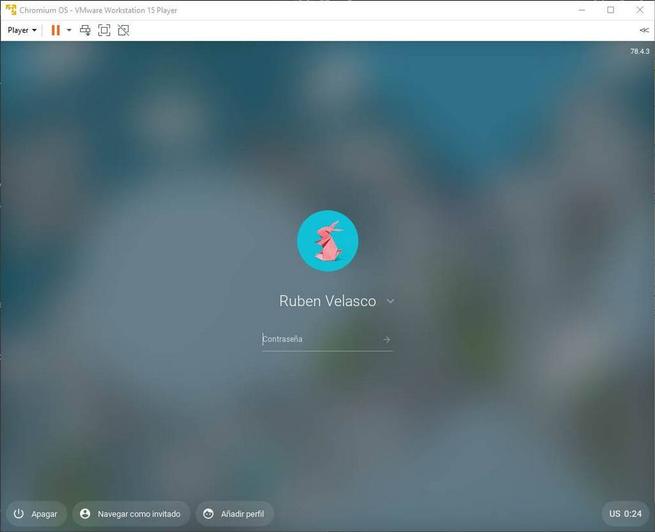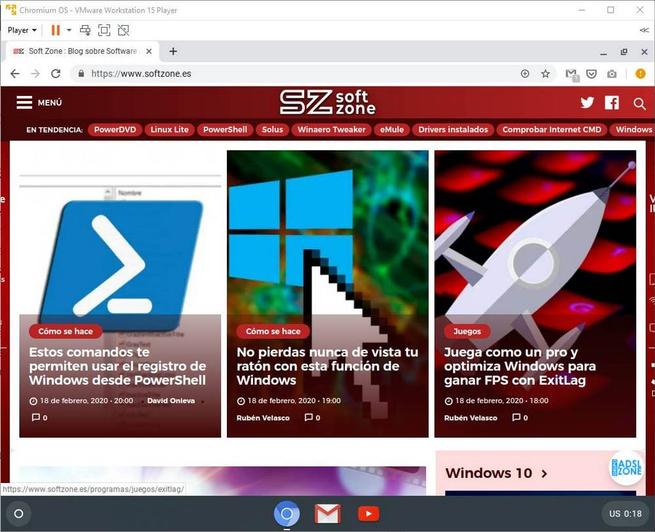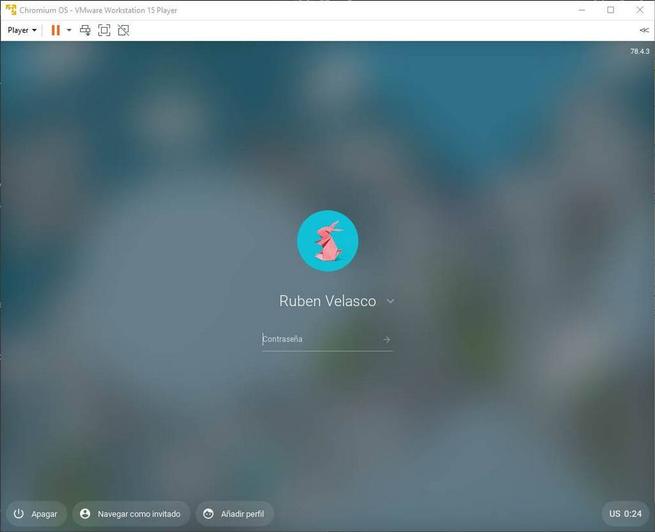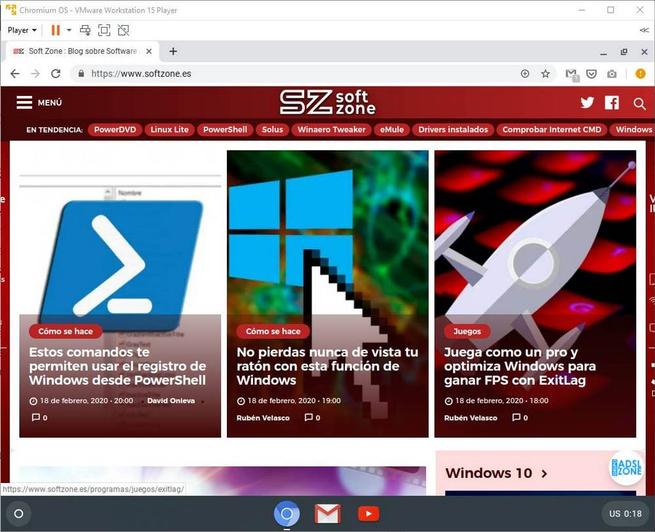 Some aspects to keep in mind
Although the configuration process wants to be as out-of-the-box as possible so as not to complicate users, there are some aspects that we must take into account. From the main interface of the program, we must click on « Edit virtual machine » to access the configuration options. From them we can configure the RAM, change the number of processors in the VM, etc.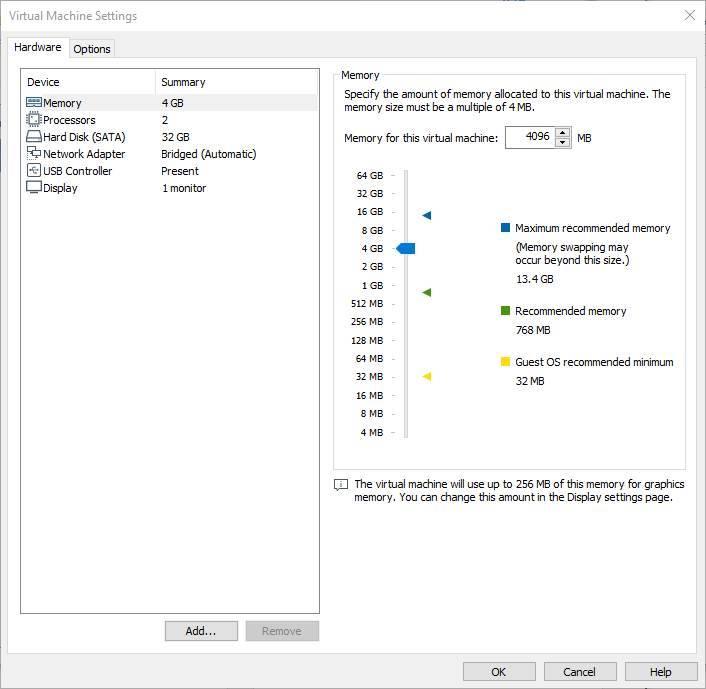 What interests us, for example, is to adjust the network card. We will do this from the "Network adapter" section. Also, this virtual machine has no sound. Therefore, if we want the Chromium OS sounds to play , we must add a sound card to our VMware.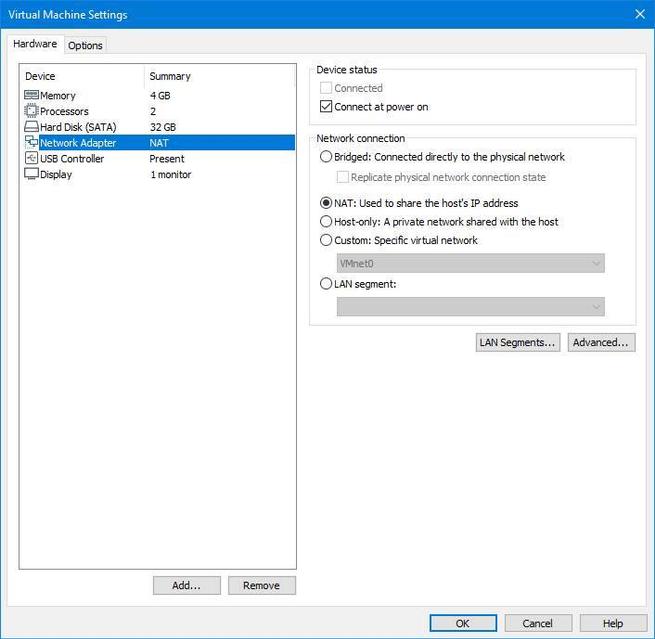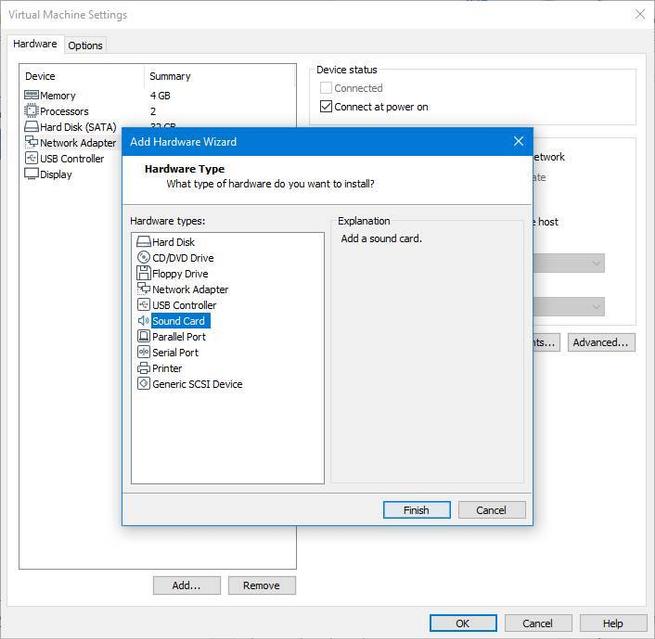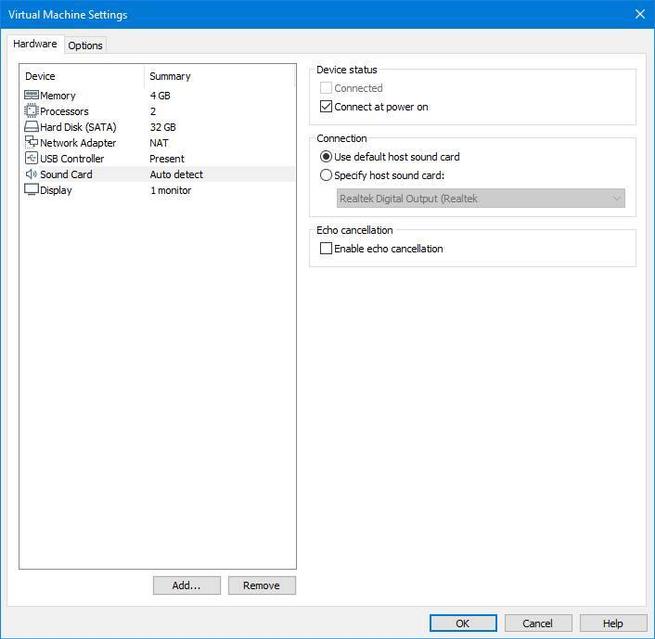 It is also important to make sure that you always have the latest version of CloudReady. Therefore, when we have the virtual machine up and running, we will have to go to Settings> Help> Chromium OS Information (the same as in Google Chrome) and let the system download the latest version available.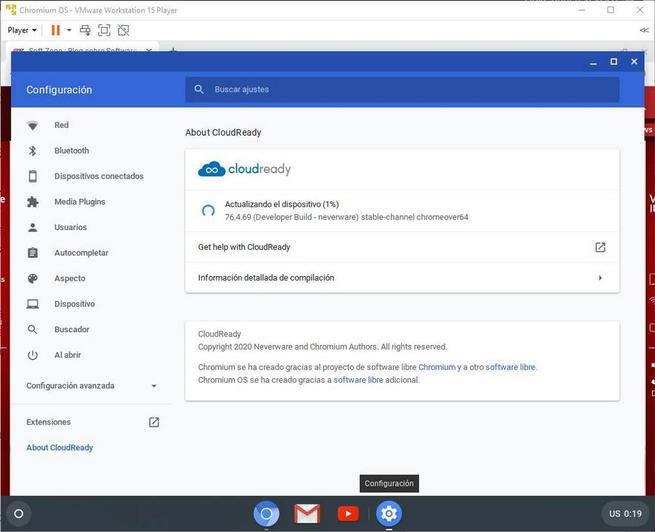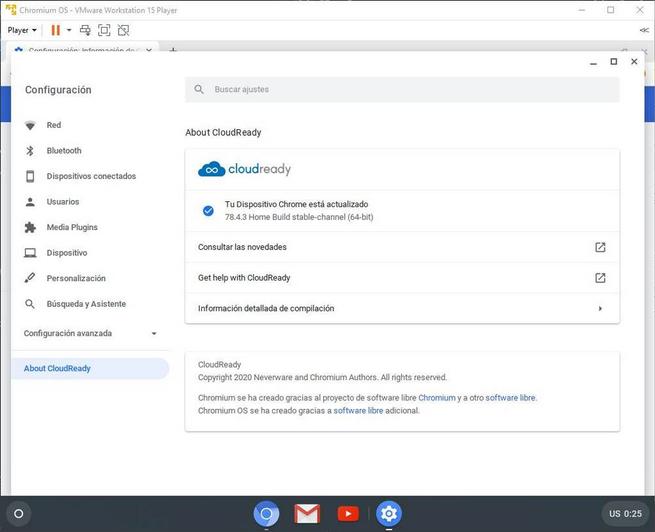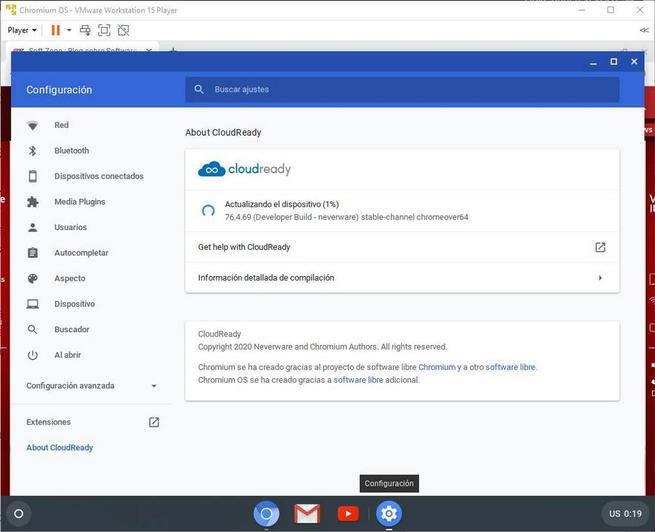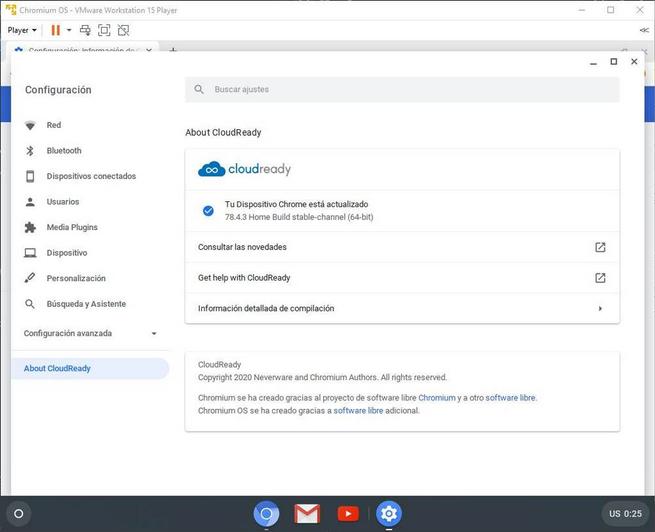 These steps are not mandatory, although they are recommended in order to fully enjoy this operating system.