Windows
So you can download an official iso of windows 10 enterprise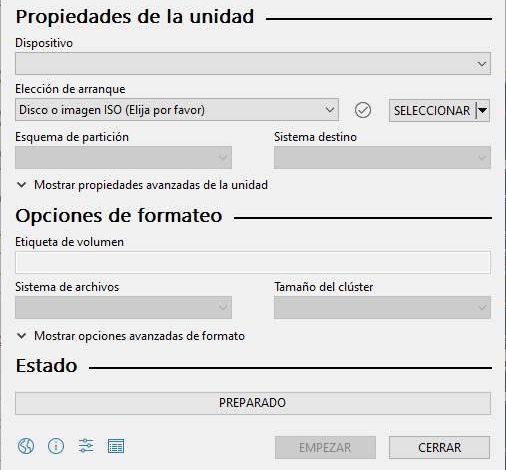 Most of Windows 10 users have on our computer, either a Home edition of the operating system, or a Pro edition. However, Microsoft offers its users other more complete editions that, although they are mainly focused on business uses, Administrative tools and additional security measures may be helpful for more advanced users. We are talking about Windows 10 Enterprise, one of the most advanced editions of the operating system.
Windows 10 Pro and Enterprise are two editions of the operating system created for professional, advanced, and business use. However, the Pro edition is also widely used in high-end computers and by demanding users as it is more complete than the Home, designed for everyone.
Windows 10 Enterprise vs Windows 10 Pro
The Pro and Enterprise editions share most of their functions. However, the Enterprise has security and management features that go beyond that. The main differences of this edition with the Pro are:
Support for ReFS file system.
Application protection with Windows Defender.
Application control with Windows Defender.
Microsoft Defender Advanced Threat Protection (ATP).
Desktop Analysis Update Preparation.
Desktop analytics update compliance.
Desktop analysis device maintenance.
30 months of support for September targeted releases.
Windows 10 LTSC access.
Cloud activations.
Manage user experiences.
Windows Virtual Desktop Use Rights.
Microsoft Application Virtualization (App-V) 12.
Microsoft User Environment Virtualization (UE-V).
Persistent memory.
Direct SMB.
Windows 10 Enterprise licenses are included in the Microsoft 365 for business subscription , and companies can purchase any they need directly from Microsoft.
Microsoft does not allow us to download the Enterprise edition of Windows 10 as easily as the Home or the Pro. However, with a little trick for Media Creation Tool we can.
Windows 10
home
Pro
Enterprise
Education
Type of license
OEM
Retail
OEM
Retail
Volume
Volume
Volume
Edition N?
Yes
Yes
Yes
Yes
Maximum RAM
128 GB in 64 bits
2 TB 64-bit
2 TB 64-bit
2 TB 64-bit
Telemetry
Basic
Basic
Safe
Safe
Cortana
Yes
Yes
Yes, except LTSB
Yes
Hardware encryption
Yes
Yes
Yes
Yes
Edge
Yes
Yes
Yes, except LTSB
Yes
Multiple languages
Yes
Yes
Yes
Yes
Mobile support
Yes
Yes
Yes
Yes
Virtual desks
Yes
Yes
Yes
Yes
Windows Hello
Yes
Yes
Yes
Yes
Windows Spotlight
Yes
Yes
Yes
Yes
Remote Desktop
Customer only
Yes
Yes
Yes
Remote apps
Customer only
Yes
Yes
Yes
Windows Subsystem for Linux
Yes
Yes
Yes
Yes
Hyper-V
Not
Yes
Yes
Yes
BitLocker
Not
Yes
Yes
Yes
Deferred updates
Not
Yes
Yes
Yes
Possibility of joining a domain
Not
Yes
Yes
Yes
Business data protection
Not
Yes
Yes
Yes
Windows Update for Business
Not
Yes
Yes
Yes
AppLocker
Not
Not
Yes
Yes
Credential guard
Not
Not
Yes
Yes
Windows to Go
Not
Not
Yes
Yes
LTSB Edition
Not
Not
Yes
Not
Possibility to upgrade to Pro
Yes
Not
Not
Yes
Ability to upgrade to Enterprise
Not
Yes
Not
Not
Ability to upgrade to Education
Yes
Not
Not
Not
How to download the official Windows 10 Enterprise ISO
In order to carry out this trick, the first thing we will have to do is download the latest version of the Media Creation Tool from the following link. And we will save this program in a directory that is easy to access, such as a folder within the root of the main hard drive. For example, in C: MCT.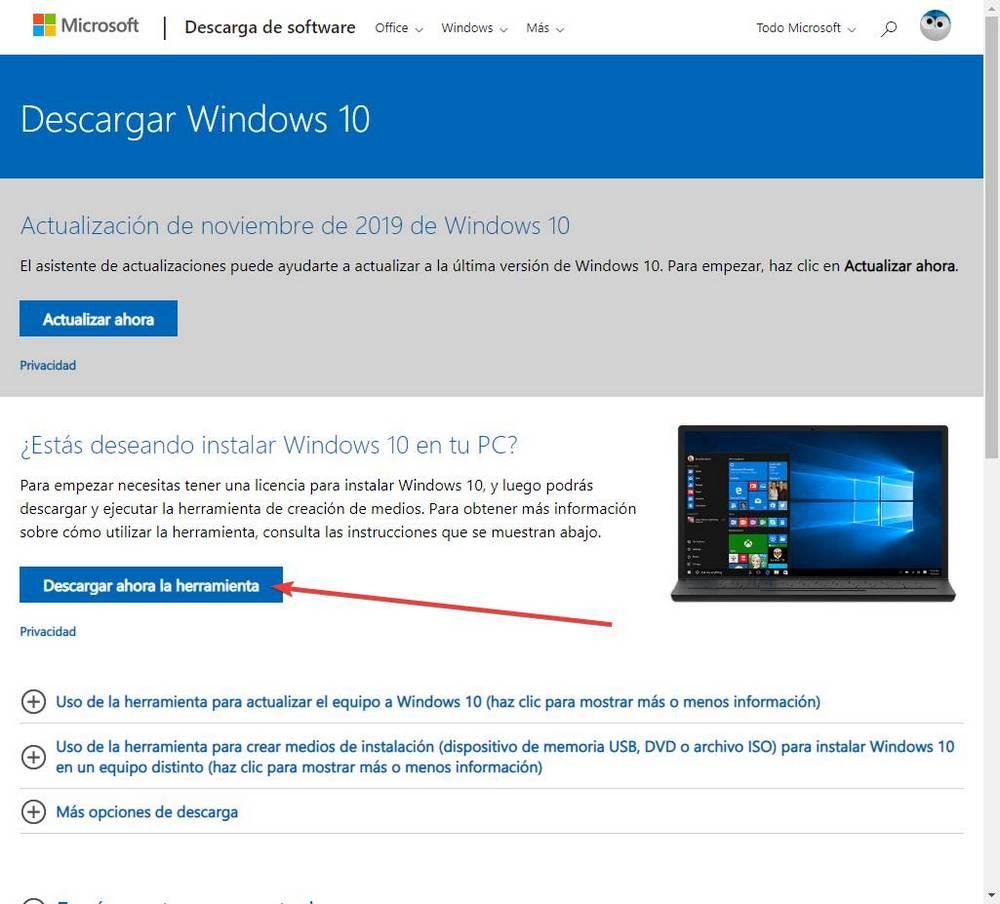 Next, we open a PowerShell window, and using the command "cd" we will move to the directory where we have saved this file.

Once there, what we need to do is run the following command in the PowerShell console.
MediaCreationTool1909.exe / Eula Accept / Retail / MediaArch x64 / MediaLangCode en-US / MediaEdition Enterprise
As we can see, we will execute the MediaCreationTool binary (if we download a version other than 1909 we must change the name), along with the parameters to accept the EULA, choose the architecture, the language and what interests us: / MediaEdition Enterprise.
It will automatically load Media Creation Tool, and it will begin to prepare the system to download this edition of Windows 10. At a certain point, it will ask us for the password to continue. We can use the generic Windows 10 keys right now to continue the download.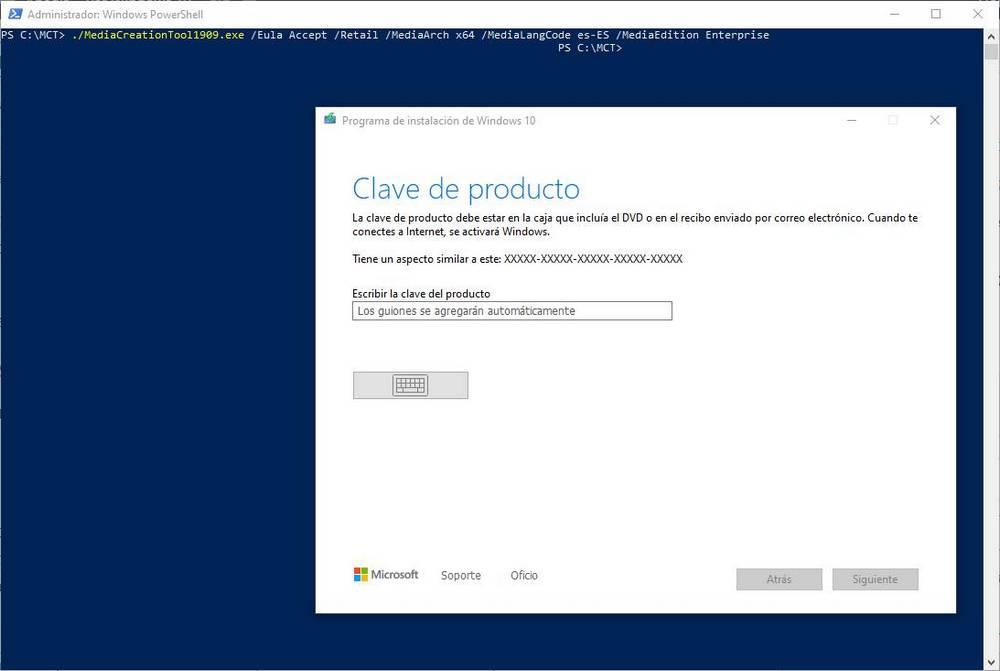 We continue with the wizard. It will ask us if we want to update our computer or create an installation medium. We indicate this second option, and then we want to download an ISO image to burn later.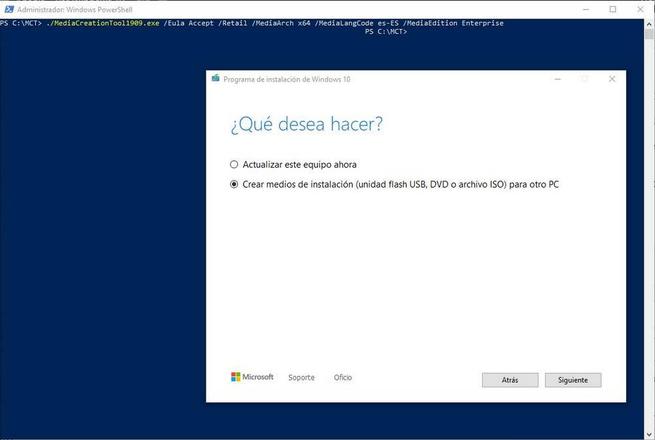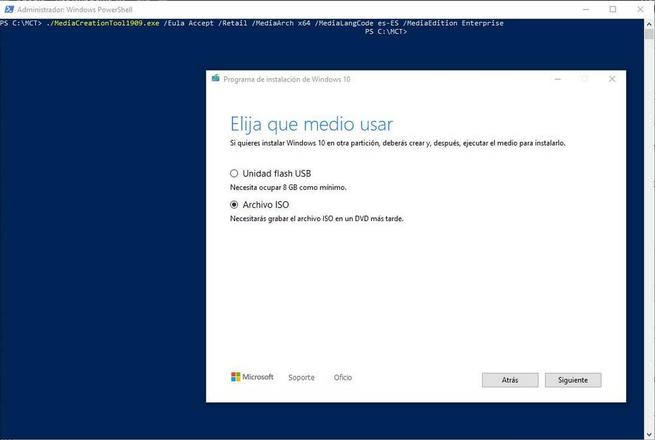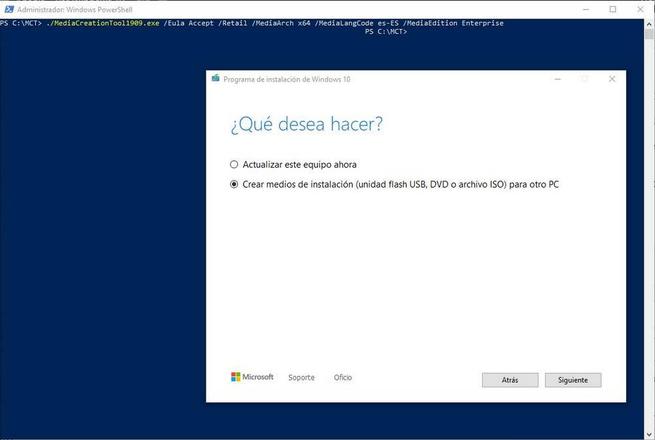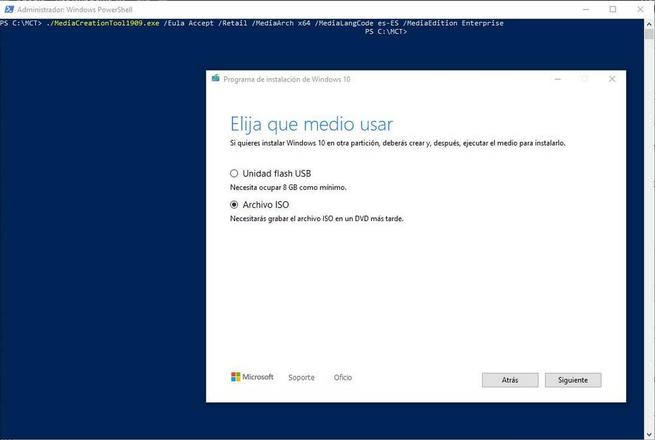 Clever. Now we just have to wait for the download to finish. When the process is finished we will have an ISO image of Windows 10 Enterprise on our computer, ready to use it as we want.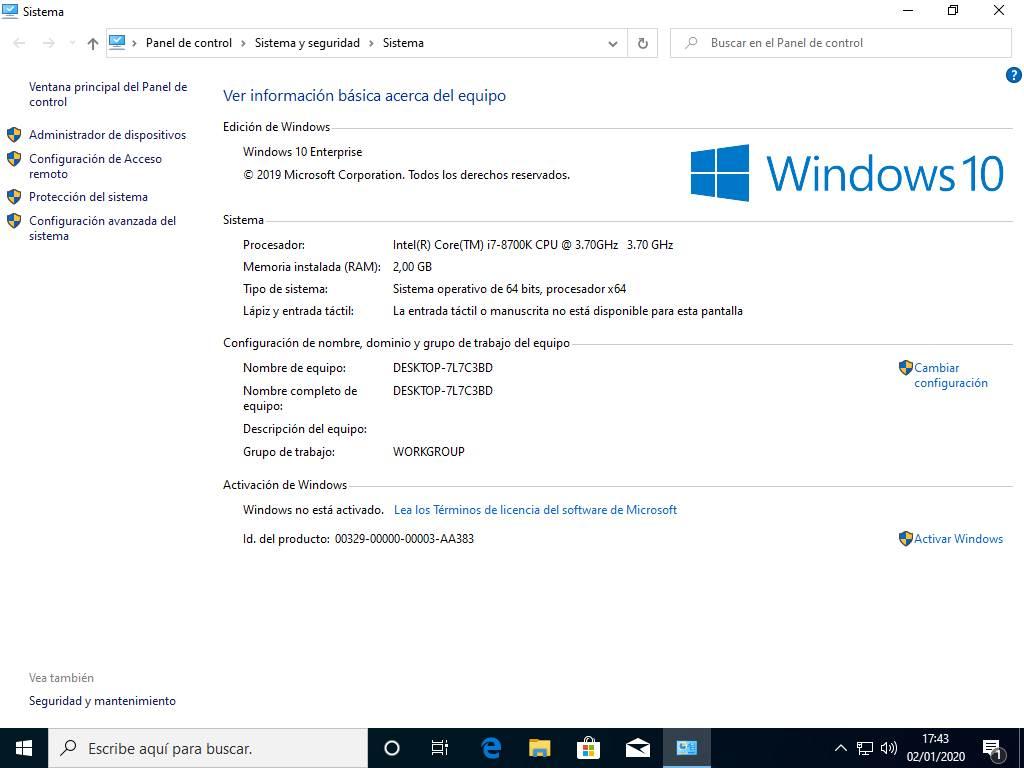 Install Windows 10 Enterprise
At this point we will have an ISO image of Windows 10 Enterprise. This ISO image can be used to install this edition of Windows in a virtual machine, but if we want to enjoy the windows of the Enterprise edition, it will not do us much good.
The ideal is to install this edition on our main computer to be able to use all the advanced functions and features that it offers us. Therefore, once we have the ISO on our computer, the next step will be to save it to a USB memory.
The Media Creation Wizard itself will allow us to do this. Although it is much more recommended that, once we have the ISO, we record it to a USB through the Rufus program.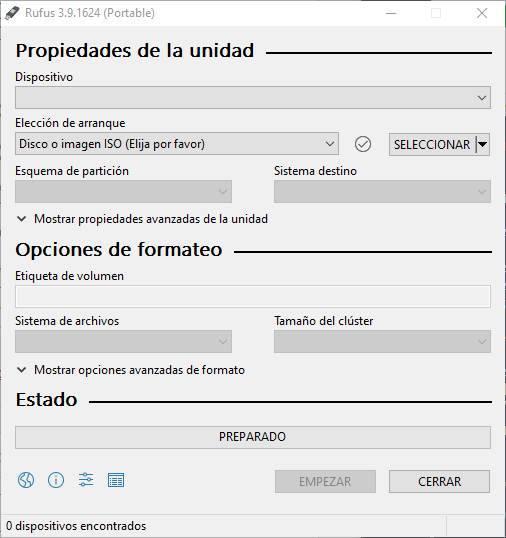 We will choose the device (the USB memory) where we are going to record Windows 10 Enterprise, the ISO that we have downloaded and that's it. We will create the installation USB and, when it is finished, we will have it ready to install this operating system on any PC.
The same trick works for other editions, such as Education
In addition to being able to use this trick to download the Enterprise edition of Windows 10, we can also use it to download other editions that we want, such as Education or Professional. Also to download the N and KN editions on our computer.
All we have to do is change the edition in the «/ MediaEdition» parameter. For example: "/ MediaEdition Education".
We can also change the type of system we want to download (for example, for 32 bits) with the parameter / MediaArch x86, or the language of our Windows 10 by changing the / MediaLangCode.
Is Windows 10 Enterprise worth it?
If we have a company, and we want to make the most of Microsoft's operating system within it, then this is the version we should choose. Among other things, its main advantage is that its access is included within the Office 365 subscriptions, which is an advantage since, with a single payment, we will have both Windows and Office and other company services.
But if we are thinking of installing Windows 10 Enterprise in our house, the truth is that it will not be worth it. The first thing we must know is that we will not be able to buy a license as such, since they are only sold by volume for companies. Except for a few features, such as AppLocker, Credential Guard or Windows to Go, the rest of the features are the same that we can find in the Pro edition of Windows 10. Of course, telemetry in the Enterprise is more secure, although it should not be this a compelling reason to change.
Windows 10 Enterprise is only worth it in business, not at home.
And Windows 10 LTSC?
Windows 10 LTSC is one of the versions that most attract the attention of users. Unlike the Home and Pro versions, which are updated every 6 months with new functions and features, the LTSC edition stands out for having extended support. The first ones had a support of 10 years, during which it is not necessary to install any more version, only security patches. The new "only" LTSCs are supported for 5 years.
Also, these versions do not come with any bloatware, so they are cleaner.
What's wrong with using them? The first thing is that the license can only be acquired by purchasing a Windows Enterprise key. These keys are much more expensive than the Home and Pro keys, and can only be purchased in bulk. Also, by eliminating services from Windows itself (such as the Microsoft Store) we lose part of the out of the box experience that Microsoft has prepared for us. And, broadly speaking, the performance improvement is invaluable.
Just as we do not recommend using Windows 10 Enterprise on a home PC, we also do not recommend using Windows 10 LTSC any further than in businesses and organizations.