Windows
So we can exclude an application from windows defender protection in windows 10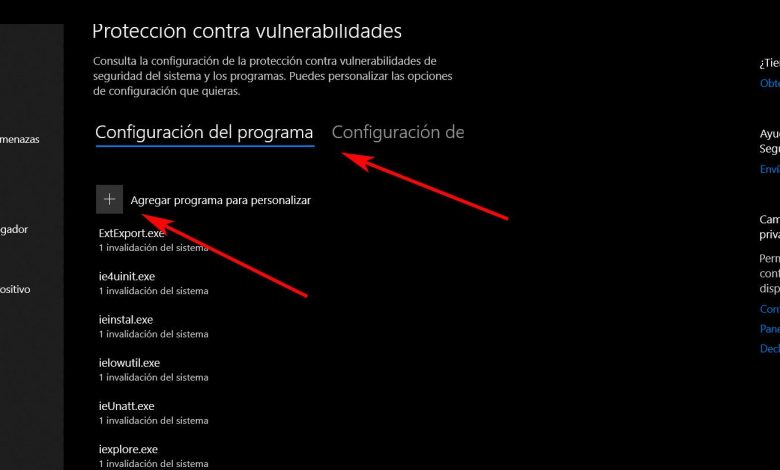 The security solution included in Windows 10, Windows Defender, is becoming the favorite of millions of users. On the contrary, others consider it as annoying and intrusive, so they look for ways to deactivate it.
However, the fact is that Windows Defender is a very effective tool to keep our system safe at all times. As tests from specialized companies are published over time, Defender's results improve. That is why at the moment a good number of users are discarding the use of third-party antivirus and leaving it working.
Microsoft is working to improve its security solution, but not only at a functional level, but also in terms of interface and customization. In fact its virus definitions are updated regularly, but apart from that, it also has features that protect the system against more modern and sophisticated threats like ransomware. The " Exploit Protection " feature is one of those features that prevents harmless applications from becoming dangerous to your computer.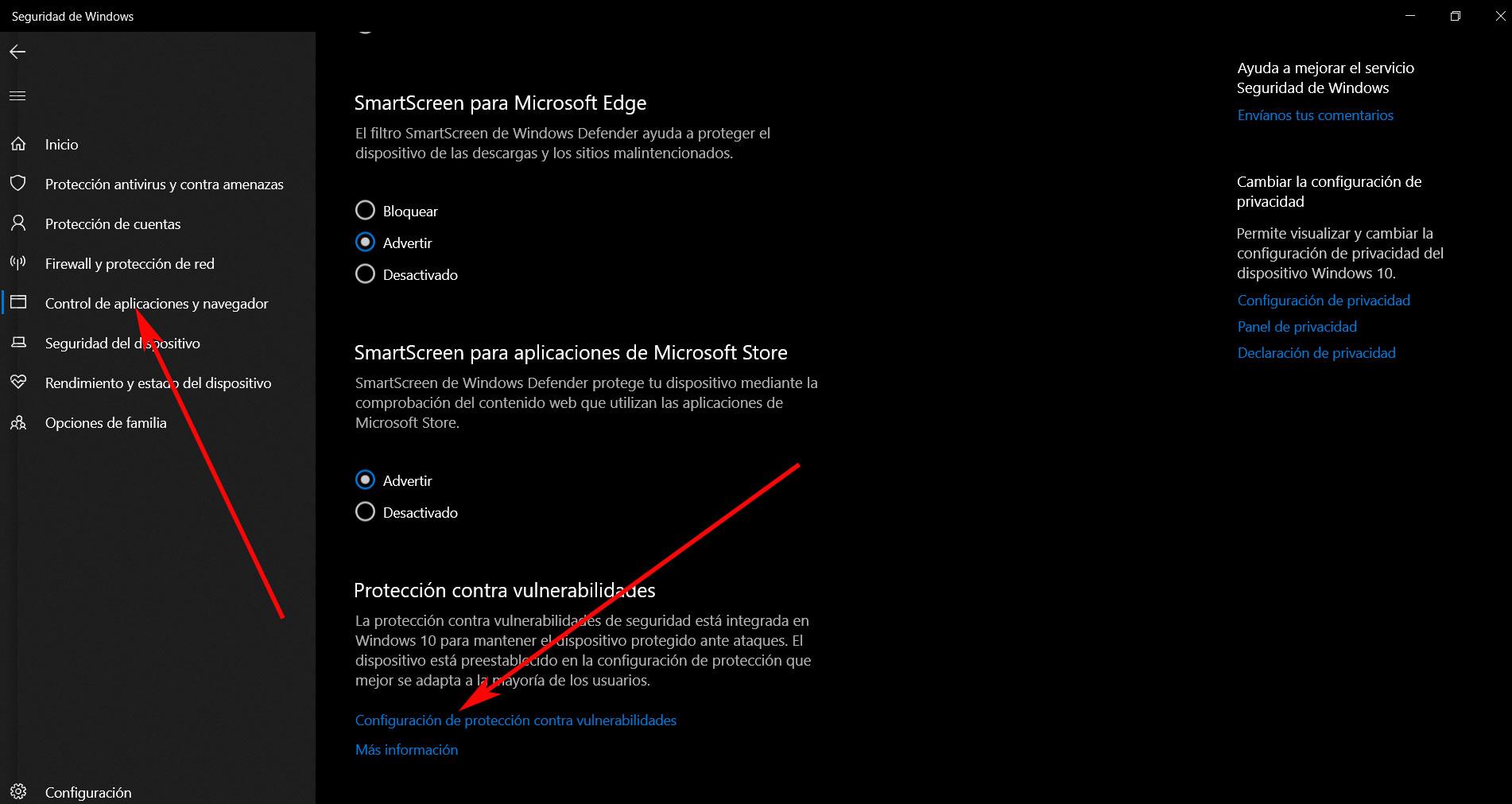 However, if necessary, we have the possibility to exclude an application from this section if we are sure that it does not involve any danger. That is why in these same lines we are going to show you how to exclude certain applications from Windows Defender protection. Of course, in order to carry out this task, the first thing we will need is to have administrator permissions. Thus, we have to access the System Configuration application through the "Win + I" key combination.
How to exclude apps from Windows Defender protection
After that we opted for the option "Update and security", and in the left part of the window we click on "Windows Security". Well, to open the application as such, click on the "Open Windows Security" button to access the Windows Defender app. Then we have to select "Application and browser control" on the left, and then scroll down and click on "Vulnerability protection settings".
This is where we will be able to begin with the process that concerns us in these lines. As we say, Windows Defender is full of customizable options by the user, and this is a clear example of all this. Therefore, in the "Program settings" section, we will be able to access the "Add program to customize" button.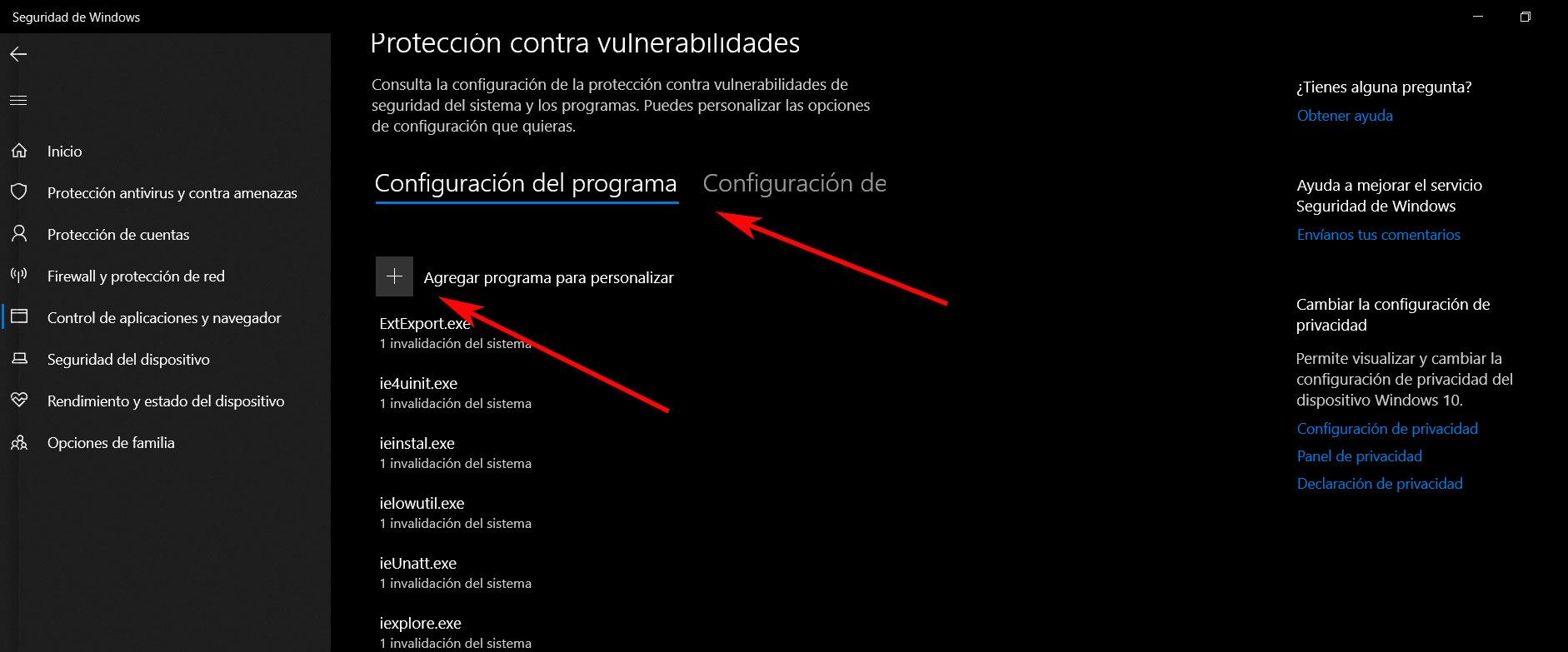 To say that the easiest way to add a program is to select its executable directly from the computer's disk drive. Therefore we will have to go to its path from the file browser window that opens. Once the file in question is selected, we mark it and click the "Edit" button. This will open a long list of settings that we can activate or deactivate, but these will be for advanced users, it is recommended if this is not the case, is to leave everything unchanged and apply the exception.