Windows
Simple Run Blocker: How to Block Apps on Windows

We have already made a selection of the best application blockers on Android, but what if you want to do the same on Windows? Simple Run Blocker is a program to block applications, preventing users from accessing them. Its use is as simple as dragging and dropping the executables of the applications you want to block.
Windows parental control features are difficult for the average user to set up, so having an easier alternative is a good idea. Simple Run Blocker will allow you to block user applications by dragging and dropping the executables on its window. It also allows you to create a blacklist and a whitelist of applications.
Block applications in Windows with Simple Run Blocker
Simple Run Blocker has a simple interface and is portable, so you won't have to worry about installing the application. It only requires unzipping the executable from the ZIP file and executing. It allows blocking applications by adding executables to their interface.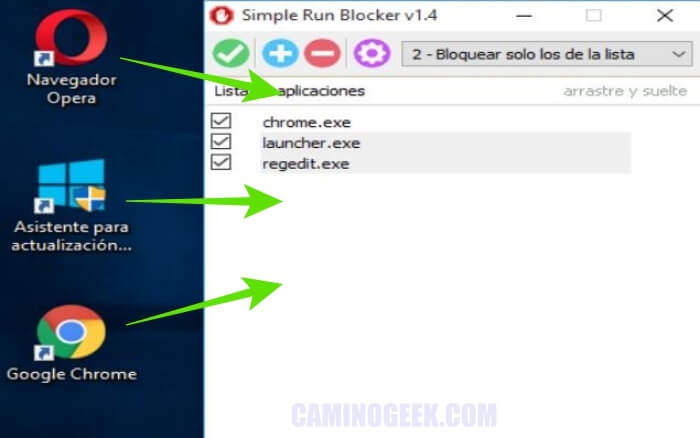 To block applications you can drag the executable icon over the Simple Run Blocker window; Or you can use the Add button and select the application from the file explorer. Blocked programs can be added or removed in seconds, as well as marked or unmarked to restrict them.
The next thing to do is choose the type of restriction from a small drop-down menu. This tool allows you to block programs in two different ways. The first is Block everything except those in the list and the second is Block only those in the list. You can also instruct the program to disable application blocking in Turn off blocking.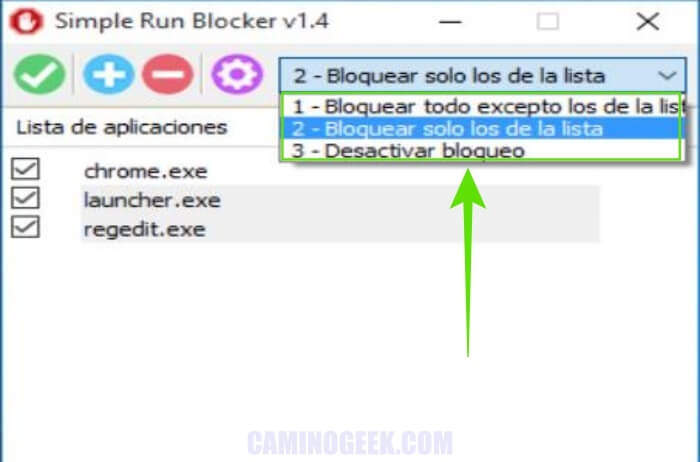 If you really want to lock your entire PC, you can use the app in whitelist mode. For example, you can add applications like Word, Excel, Outlook, etc. and users will not be able to use anything else. You can achieve this by choosing option 1 – Block everything except those in the list.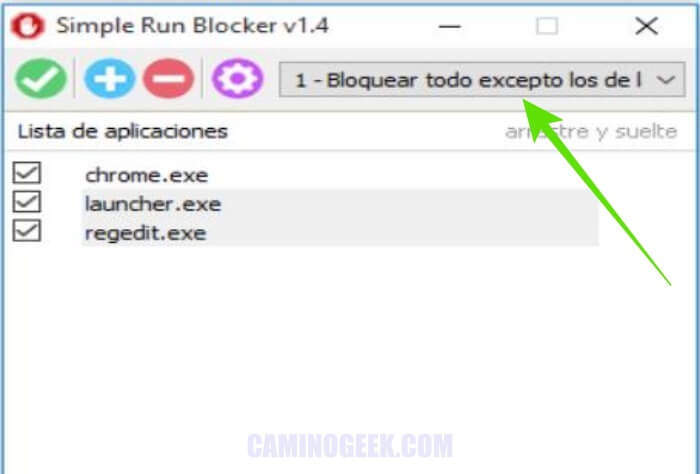 After choosing one of the options, you must click on the check icon to apply the changes.
When a user tries to open a blocked application, they will get a window with a message that the operation has been canceled due to computer restrictions.

Block apps in Windows
With this simple utility you can easily block applications in Windows. The program does not use a password, but the user does not really realize that the applications are locked. They are simply presented with an error when they try to open them, so they won't know that they are actually locked.
Simple Run Blocker is free and works on Windows 10, Windows 8.1, Windows 7, Windows Vista, and Windows XP.
Download Simple Run Blocker sordum.org/8486/simple-run-blo