Windows
Save several gigs of space in windows with this command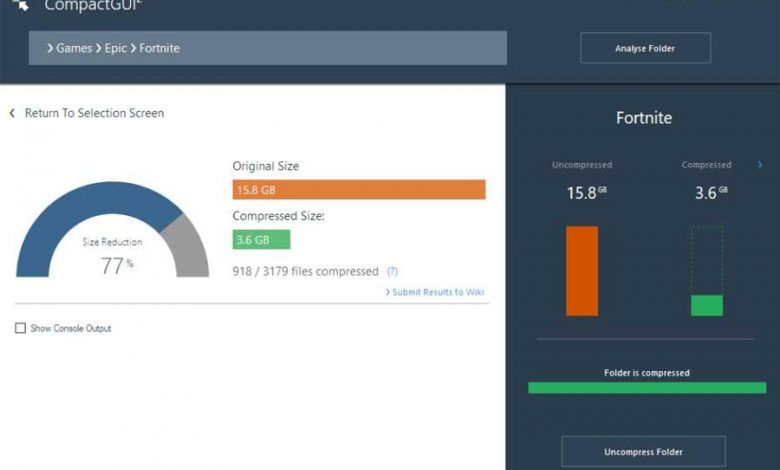 When we get a new PC, there are several sections and components in which we pay special attention. Here important elements come into play such as the processor or the RAM that the new equipment will mount. But something that we can never stop taking into account at the same time, is the storage space, the disk drives.
When we refer to this specific section, we are talking about both the size and the type of disk drives that the PC will make available to us. Perhaps at first this is something almost inconsequential, but as the months and years of use go by, it is when we realize its importance. This is something that is especially evident when referring to computers based on Windows 10. And it is that this is an operating system that with the passage of time and versions, increasingly occupies a greater amount of disk space.
But it is not only that, but at the same time, to the use of Microsoft's own software, we must add both the pre-installed applications, as well as the programs that we install ourselves over time. That's when at a certain point we can realize that we are running out of space on the computer. This represents a clear problem, as you can imagine, for which we have several solutions.
We always have the possibility of acquiring new units in the form of hard drives to install in the computer, or change existing ones, but that is not the most comfortable.
Free up disk space from within Windows
We tell you this because we can always use other less radical alternative solutions, even if they are temporary. On the one hand, we can always uninstall those programs that we do not use, as well as delete large files that we do not need to save, such as certain videos. In the same way we can also make the operating system itself free up space by itself automatically. We can do this from Windows File Explorer.
We access this from the Win + E key combination , so we are located on the disk drive from which we want to free up space. Then we click with the right mouse button and select the Properties option.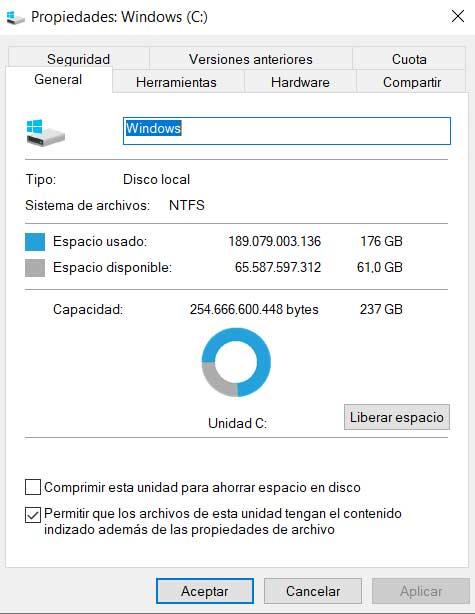 In the window that appears, we can already see a button that reads Free space. Well, from here we will have the possibility to select, or not, a series of Windows sections that will help us when it comes to getting rid of unnecessary files and folders. Among these we find sections such as temporary Internet files, system temporary files, file history, etc.
But these are also not the only methods that we have in this sense. It is for all this that in these same lines we are going to talk about a useful command that will surely help you to free up space on the corresponding disk drives.
Use the Compact command to free up space in Windows
Having seen what we have seen, in these same lines we are going to talk about a hidden Windows function for all this that we are talking about, that is, to free up space. In reality it is the Compact OS tool, a function of Microsoft itself that allows compressing the binary files of the operating system. It is worth mentioning that this is something that does not affect the data stored by the user on the computer's disks in the least . Thus, sometimes this will help us save a few megabytes or even gigabytes of space. It is also important to know that this is a function that we will not notice when it comes to the rest of the PC's operation.
At the same time, it must be taken into consideration that this is a function that by default is disabled in Windows 10, so we have to start it ourselves. This is something we achieve through the system command line, that is, through the Windows CMD.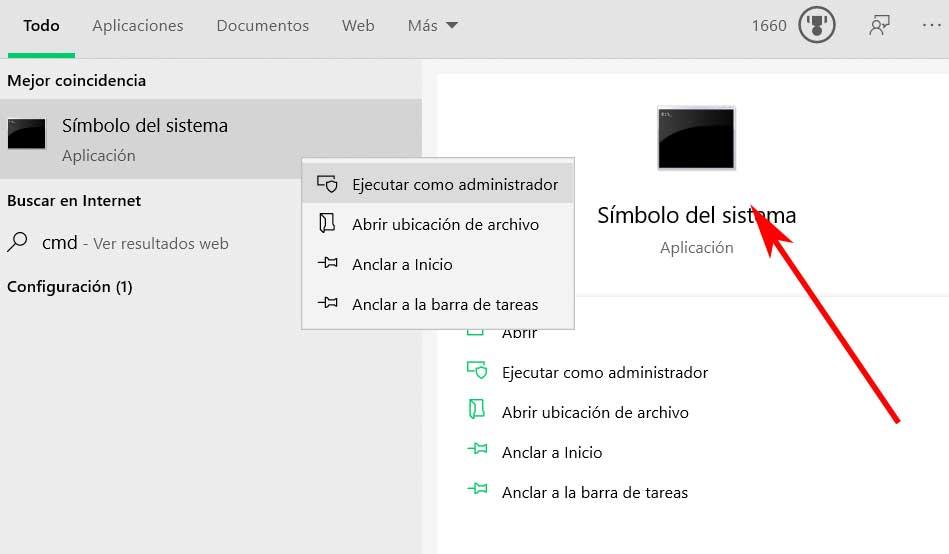 How to check if Compact is already in operation
But before activating this function that we are talking about, we can check first-hand if it is already activated, or not. Then we open a CMD window and execute the command compact.exe / q in it.

Next on the screen we will see a summary appear that refers to the compression ratio that is being used at that moment. At this point, we must know that in the assumption that the aforementioned ratio is 1.0 or close to this, the most probable thing is that Compact OS is deactivated. At that moment is when we can start it up in order to save disk space. Therefore, below we will show you the way to achieve it.
How to enable and disable the Compact OS feature of Windows
The first thing that we must carry out to activate this function of which we have spoken, is to reopen the Windows Command Prompt. This, again, we do through the CMD command of the operating system, as we did previously. It is recommended that we do this, running with administrator permissions to avoid failures. Once we are in the command prompt window, we execute the command compact.exe / CompactOS: always.

Say that at that moment the program will start with the compression process as such, that is, to compress the binary files of the operating system itself . This is something that does not take place instantly, but can take several minutes, so we will have to wait patiently for it to finish. With the first command mentioned above, we can now verify that the compression ratio has changed, specifically we will see that it has increased.
Likewise, in the event that we wish to deactivate this function that we have mentioned, we will only have to use the command compact.exe / CompactOS: never. What it does is return everything compressed to its original state.
Use CompactGUI to save gigabytes more comfortably
Of course, at the same time we can think that not everyone is comfortable using and executing commands from the Windows command prompt. This is something that is especially evident in new users in these conflicts. That is why in order to use this function that we have talked about, but in a more visual way , we can use CompactGUI.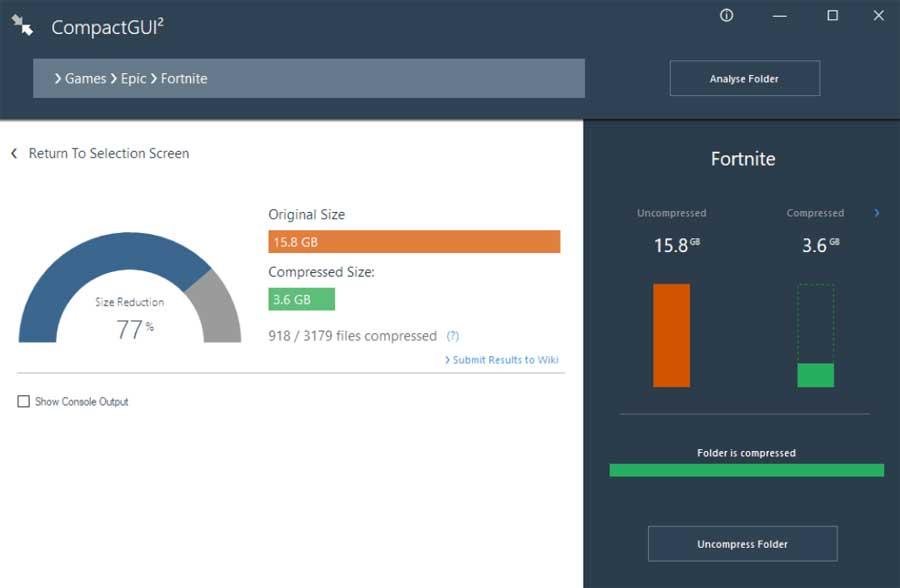 This is an application that you can access from this link, and basically what it proposes is a graphical user interface to make use of the function as we have seen. The main difference of all this, is that from here it will not be necessary to type commands to use the Windows compression function . We carry out all this through the usual application windows and buttons.