Windows
Save disk space by deeling netflix downloads in windows 10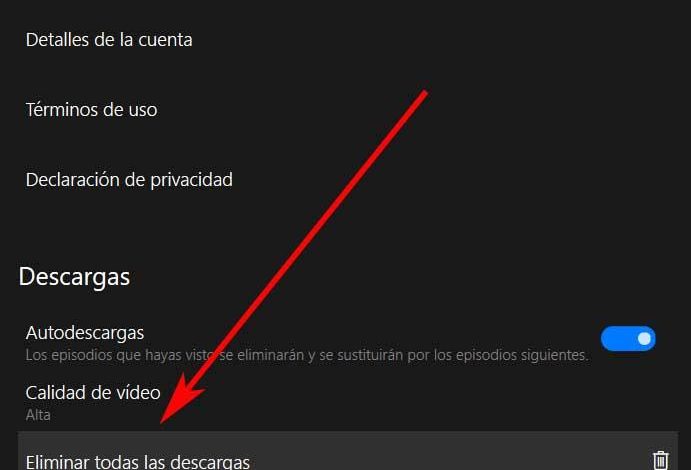 Over time, video-on-demand platforms have spread throughout the world, thus attracting more and more users. We refer to online services such as Netflix, Amazon Prime Video or HBO, among many other examples.
Due to all this, the top managers behind the launch and maintenance of all this have not stopped working and improving their projects. This is the case, how could it be otherwise, of the most used alternative in this sense, Netflix. And with this we not only refer to the availability and quality of the content, but to how we can enjoy them. And of course, in addition to this important section, these platforms must take care of many others.
Video on demand via streaming continues to improve
By this we mean that the service must be as stable and reliable as possible, consume little data during streaming, in addition to having powerful native applications. This allows us to access and watch our favorite series and movies, in the best way and from anywhere. This is the case of the aforementioned Netflix, which has its own native application for most platforms and operating systems.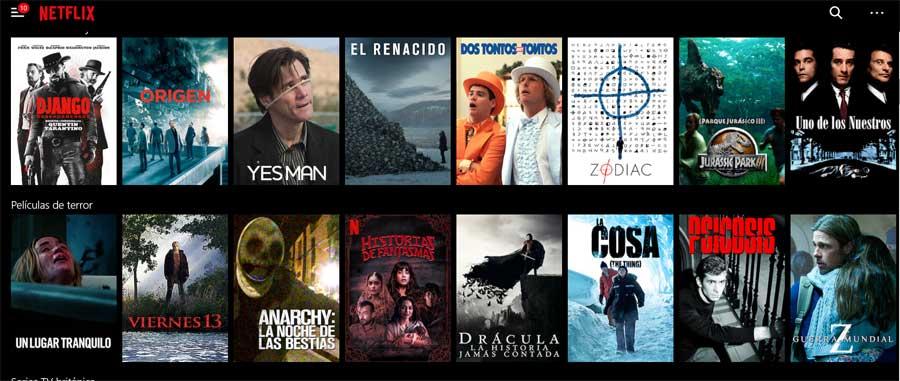 Of course, unsurprisingly, this includes the world's most used system for desktops, Windows 10. This is a UWP app that you can download from the Microsoft Store and that allows us to access all the video content on the platform. The truth is that it works well, is stable, and consumes few computer resources. But of course, to be able to use it we need to have an active account on Netflix itself, since it asks us for the corresponding credentials.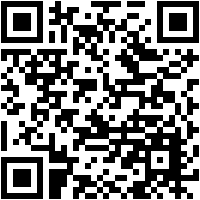 At the same time and from the application to which we refer, we will have the possibility of downloading content locally to the PC's hard drive. These, as you can imagine, allow us to watch movies and series without an Internet connection, but at the same time it presents a drawback.
Delete Netflix downloads from Windows 10
And it is that those contents that we temporarily download from the video platform take up space, a lot if we download them in high quality. That is why on certain occasions we will need to erase them so that they do not accumulate on our disk drive. This is something that is especially evident if we have little space, or if we need it for something more important.
That is why we are going to show you how to delete those downloaded content in a few seconds from the Windows 10 app. The first thing we do is access the application as such, and then go to its menu. We do this by clicking on the button located in the upper right corner, represented by three dots, and selecting Settings.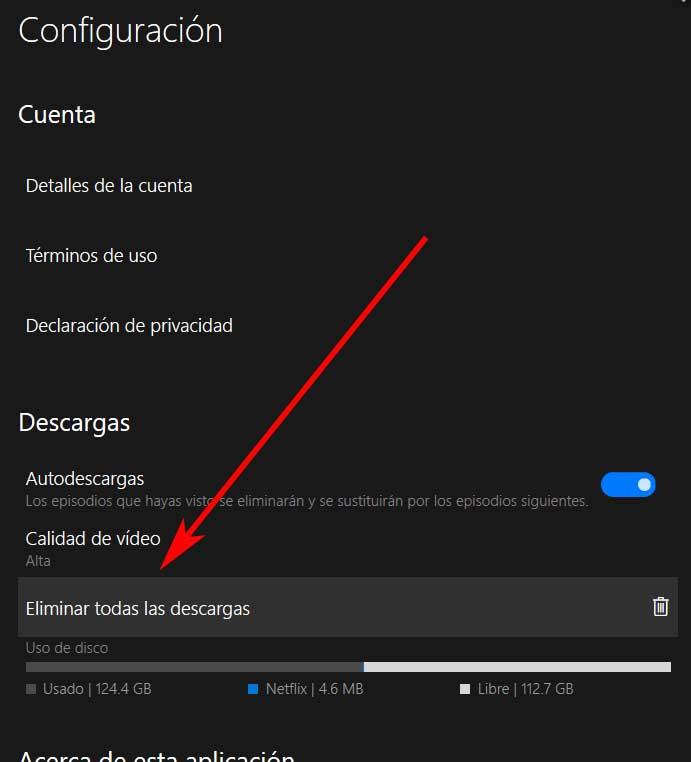 Then it will be when, in the new window that appears, we will find a link from which we can delete the downloads that we have previously made on Netflix. As is easy to imagine, this will help us free up a lot of space on our disk drives, depending on where the app is installed.