Windows
Problems with microphone noise during video calls? Fix it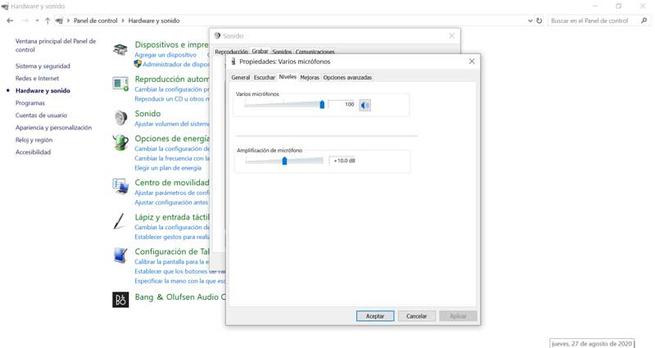 Video calls have become popular recently and many users require use for both personal and work reasons. That is why it is convenient to always have a good quality of both video and audio. If it is important that they can see us correctly, it must be even more important that they hear us clearly and clearly so that they are easier for us to understand. However, one of the most common problems that we find is the background noise that is heard when speaking into the microphone on our Windows 10 computer.
It is possible that on more than one occasion we have had problems with background noise when using our microphone, generating a sound similar to that of a buzz, which is perfectly perceptible in the moments of greatest silence. Therefore, today we are going to see how we can reduce this background noise when we make a videoconference from our PC and thereby improve the sound quality.
Reasons for background noise when using a microphone
There are several reasons why we can find this annoying problem with PC audio in Windows. On the other hand, all this can be given by a simple fault in the microphone as such, so there, at the software level, we will be able to do little else. Likewise, this can be given by another hardware component such as the same connector of the computer, either because it is damaged, or because we have not plugged in the device well, or half. Therefore, this is something that we must verify before entering to perform tests on the operating system.
On the other hand, in the event that this does not work, below we are going to give you some tips and steps to follow with which you can solve this failure that we are talking about. There is no doubt that this background noise, whether playing games, recording your own audio or making videoconferences, can become a real martyrdom.
Perform a microphone test
It is essential to understand and appreciate the sound quality of our microphone to perform a test before starting the call. For this we are going to use the microphone configuration that is integrated with Windows. To access we write "Control Panel" in the Windows start bar and select it. Later we click on «Hardware and sound» and finally on «Sound».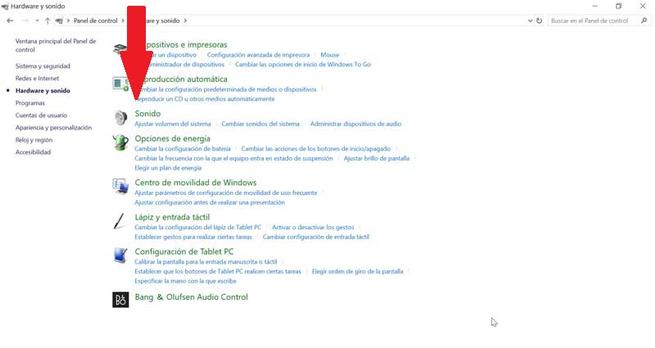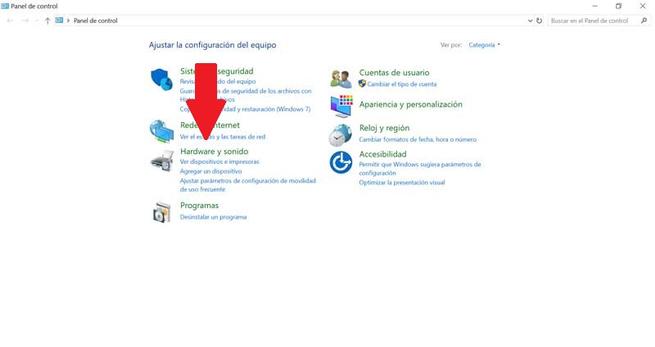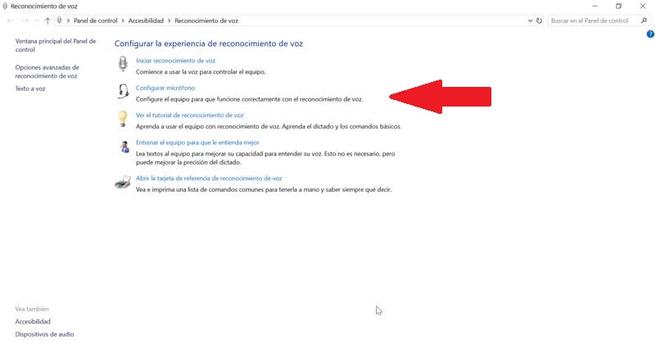 Next, we click on the "Record" tab, select our microphone and select "Configure". On the next screen we click on "Configure microphone" and we will follow the steps to check its sound level and detect any possible problem it may have.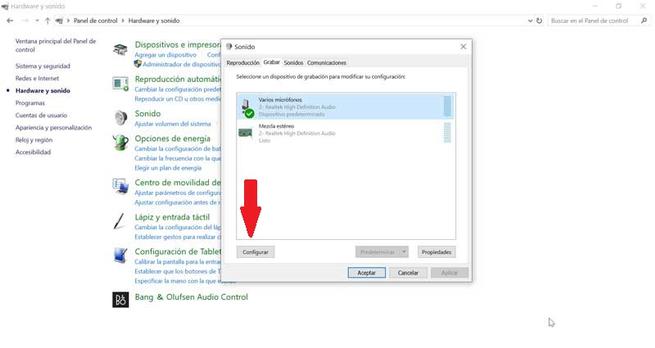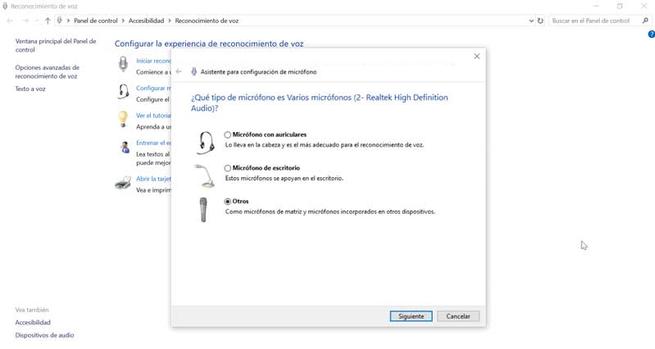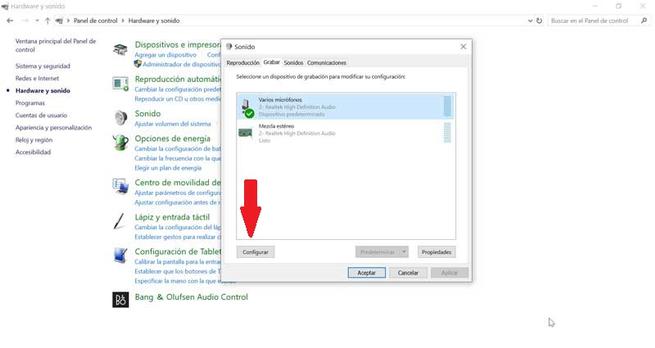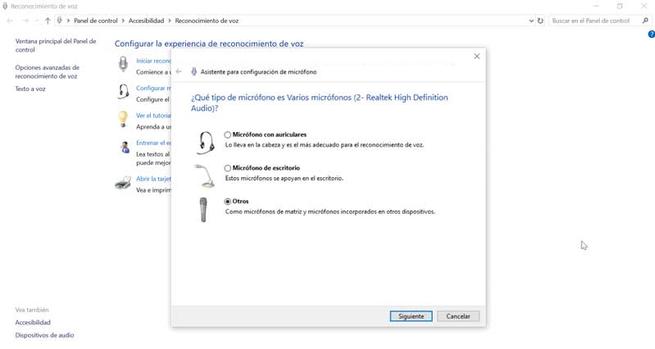 Eliminate background noise
In addition to testing the mic and checking that it is heard correctly, it is also important for them to listen correctly, to eliminate, as far as possible, all the noise in our environment. Nothing better than closing the windows and the door, turning off the fans or placing them as far away as possible so that it is not heard. We must also avoid sticking to the microphone too much so that our breath is not transmitted. Finally, a trick, turn off the microphone when you are not speaking, this way the other person can speak without hearing any annoying interference coming from your microphone.
Reduce noise level through Windows
Windows 10 incorporates some tools that will help us reduce background noise that vary depending on our sound card and manufacturer's drivers. To do this we open the «Control Panel» and click on «Hardware and sound». Later we click on «Sound» and in the «Record» tab, we select the microphone that we are going to use.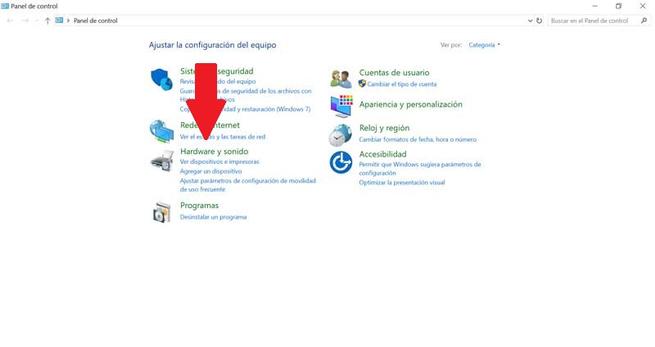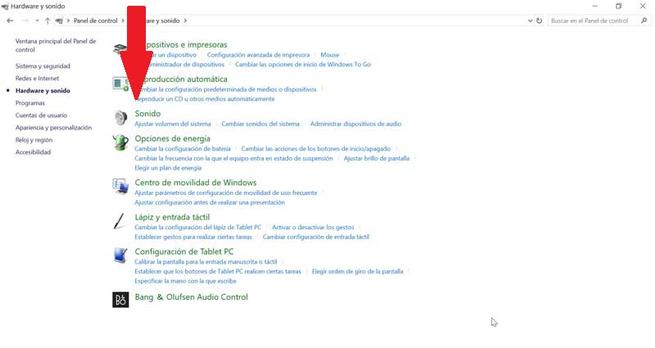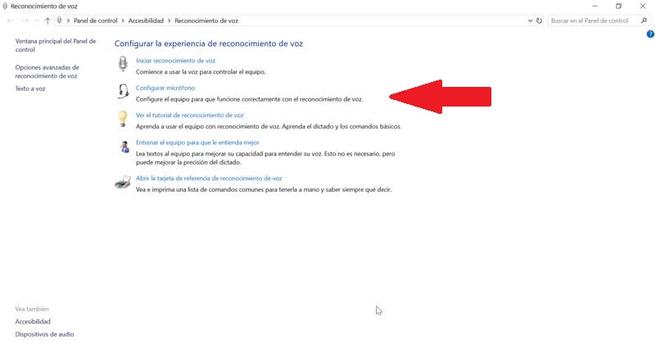 Next, click on «Properties» and from the «Levels» tab we can adjust the level of capture of our microphone. In case of having excessive background noise, we can try to reduce it by lowering the settings. In this way the microphone becomes more sensitive to sounds. In case our voice is very low we can try to increase the volume of the microphone so that it emits a louder voice. Once the configuration is finished, click on «Apply».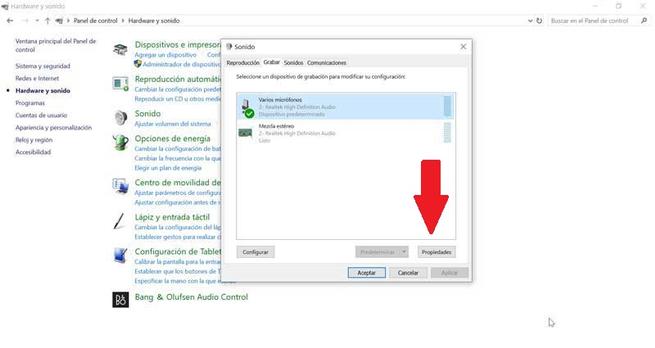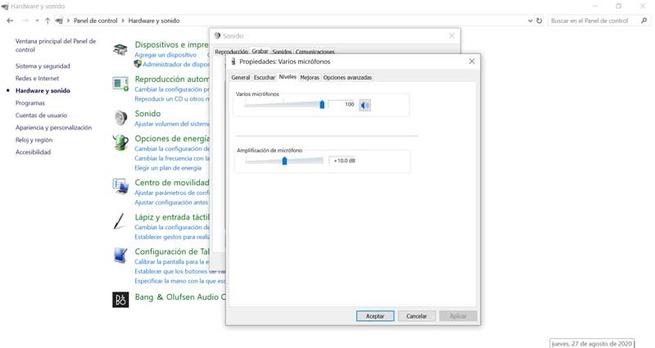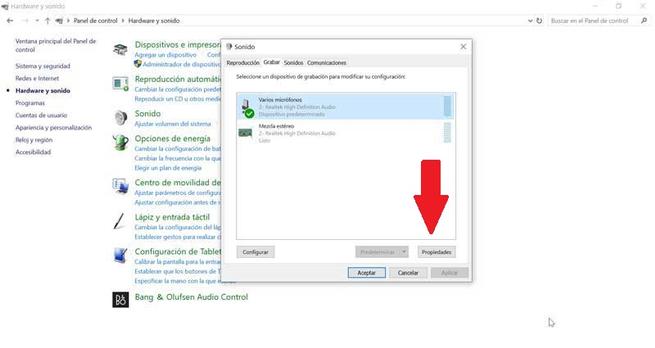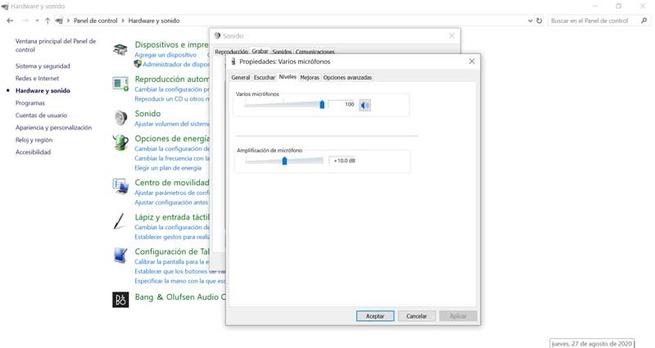 Additionally, we will be able to find an audio «Improvements» tab, in case our sound card has the appropriate drivers. where we will have two options available. On the one hand, we will have Noise Reduction, which will be responsible for reducing background noise captured by software. On the other hand, we have the Acoustic Echo Cancellation option , which allows us to eliminate the coupling of the sound, especially in the case that we use the microphones and speakers of the computer.
If it still generates noise, use a pair of headphones
In general, when we make a video call we usually use the speakers and the microphone that our computer has built-in. This mic is usually not of good quality, causing echo or muffled audio. This micro shop to collect all the ambient sound so it is possible to hear a lot of noise when we speak. To avoid this, it is recommended to use a headset with a built-in microphone.
With the use of headphones with a microphone we will avoid that the sound is coupled with the computer speakers, since we will receive the sound from the headphones themselves. In this way we will ensure that the receiver hears us more clearly and cleanly, even if the headphones are not of high quality.