Windows
Prevent anyone from changing your personal start menu layout in windows 10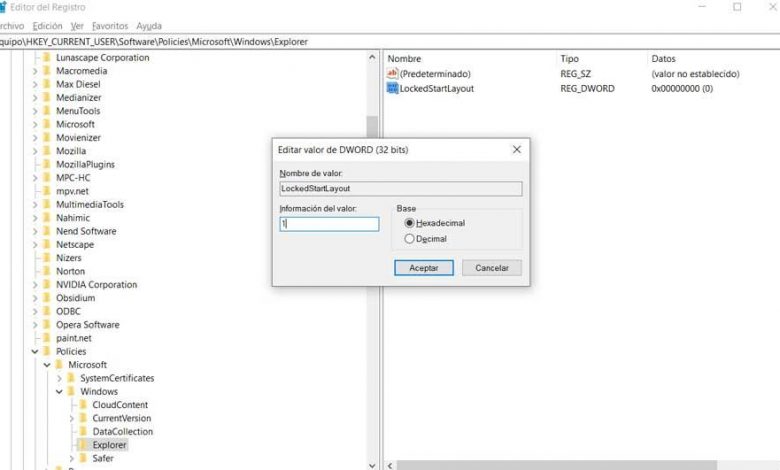 Today most users use the Microsoft operating system on their PCs , we refer to Windows 10 and all its implemented functions. In addition, we have more and more possibilities to adapt the system to our personal taste or needs.
This is an issue that has gradually been gaining in importance, we refer to the possibility of customizing such important software as the operating system. For this we can use both functions of the system itself, and third-party solutions. Well, having said that, we will tell you that in these lines we are going to focus on the Start menu.
The Windows 10 Start menu is a very flexible item
Sure, as most of you already know, we have the possibility to organize the start menu as we want. This is something that we do over time and as we work with the operating system. Thus, we achieve that this menu remains as it is most comfortable and effective for us. It is also very useful, since even from the Start menu we can open Control Panel functions.
At this point, in the event that we are somewhat particular in the way in which we have organized the Start menu, we can block the arrangement of its elements. In this way, what we achieve is that any change occurs in this Start menu. This could happen, for example, by accidentally dragging and dropping a Tile, or having another user move everything as they see fit. Say that to block the arrangement of the Start menu, you need to edit the Windows registry.
The first thing we will do in this case is to use the Win + R key combination to open the run box. Then in it we introduce the regedit command so that the aforementioned registry editor appears on the screen . Once in the new window that appears, we will have to go to the following route:
"HKEY_CURRENT_USER \ Software \ Policies \ Microsoft \ Windows \ Explorer"
Next we will click with the right mouse button in the right pane of Explorer, and select New / DWORD Value (32 bits). Then we will only have to name this value as LockedStartLayout, and to which we assign a 1 in the Value data field.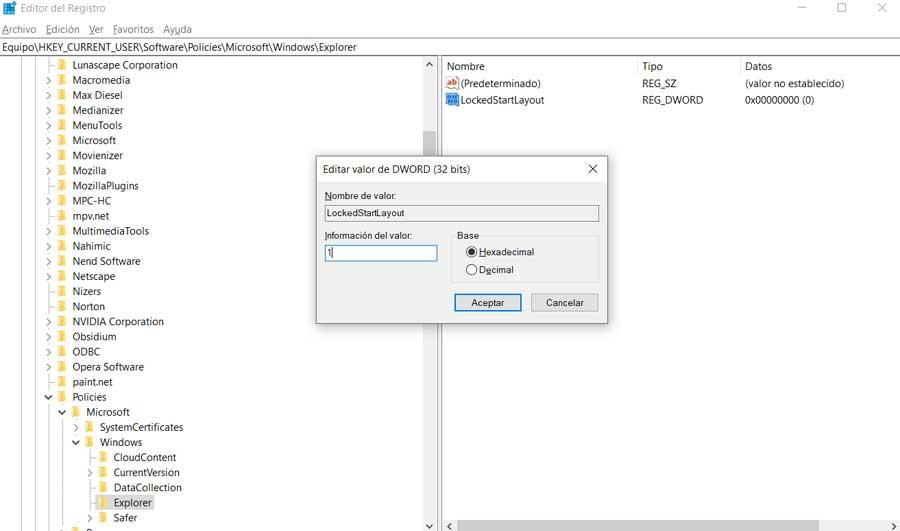 Lock this item so that no changes can be made
Once the aforementioned changes have been made, we must restart the system for them to take effect. It is worth mentioning that from that moment on we will no longer be able to anchor new applications in this Start menu that we have blocked. In the same way we will not be able to eliminate the elements previously anchored in this section of Windows, nor to reorganize or change the size of the Tiles.
The same will happen with the groups that we created before this change, so they can no longer be renamed, moved or edited. With everything and with it as you can imagine, this is something that we can reverse. To do this, we just have to go back to the same registry path indicated, and eliminate the LockedStartLayout value. Similarly, another possibility is to change its value to 0. Of course, every time we modify this, we cannot forget to restart the system so that the changes are effective, both in one sense and another.