Windows
Opens folders in new windows from windows explorer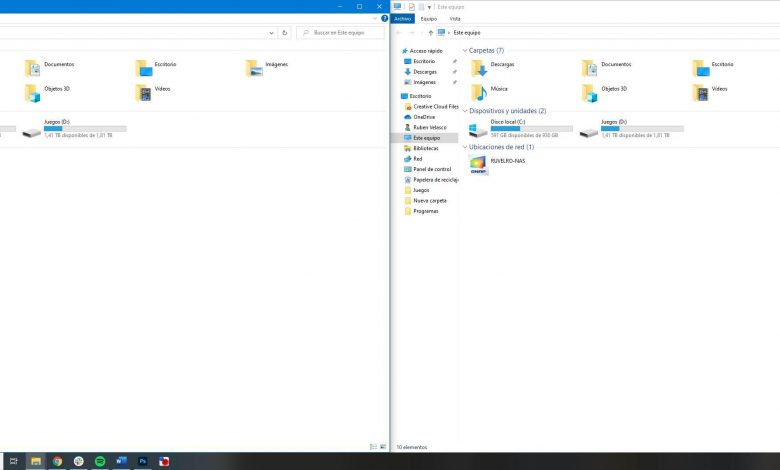 The File Explorer Windows 10, to be one of the most important parts of the operating system, is also one of the most neglected. Although it does the job, users have long been asking Microsoft for new features, such as a two-pane file explorer or the ability to have tabs. However, although they are unknown, the Windows Folder Explorer has a series of functions and characteristics that, although they are not tabs or panels, can help us to make browsing our hard drives a more comfortable task.
When we open a folder from the desktop, for example, it opens in a new window. And everything we navigate from that window, with a double click, opens within itself.
However, in many situations it may be more convenient for us to open folders in new windows rather than in the same window. If we are going to copy or move files, for example, or compare directories, this is one of the best ways to do it.
And this can be done in three different ways.
Using a keyboard shortcut to open a new window
We may find that we are normally comfortable opening folders within the same window but in some specific situation we want a folder to open in a new window.
We can do this very easily by holding down the Control key on our keyboard and then double-clicking on the folder in question. This will automatically open in a new window, leaving the window we were using up to now in the background.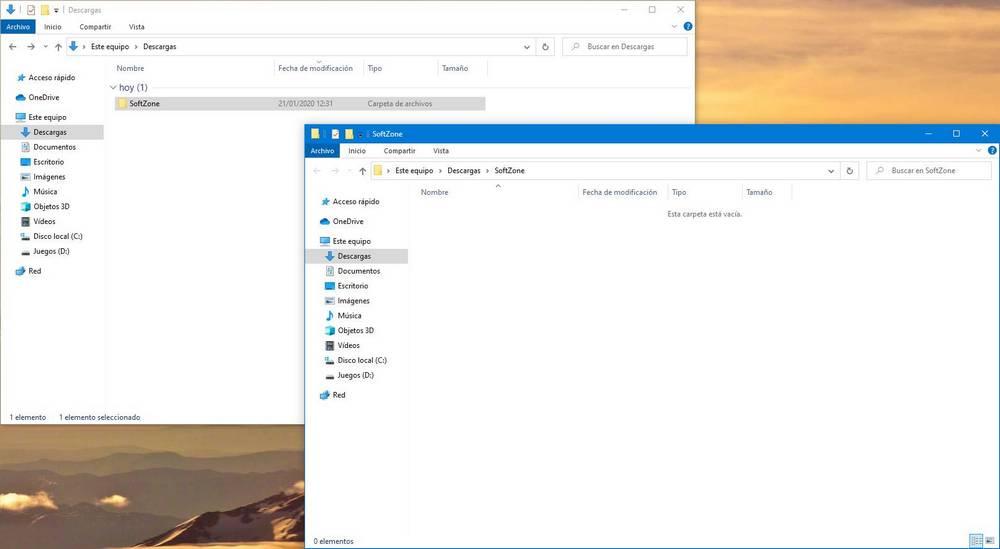 Be careful with this trick, since "Control" is usually confused with "Shift" due to the browser issue. And by pressing shift and clicking you can select all of them, ending up with too many windows open at the same time.
The contextual menu of Windows 10 gives us the option
If we don't want to memorize this keyboard shortcut, there is another very quick and easy way to do the same: using the browser's context menu to open a new window.
To do this, we just have to choose the folder we want to open and, by right-clicking, choose the option " open in new window ".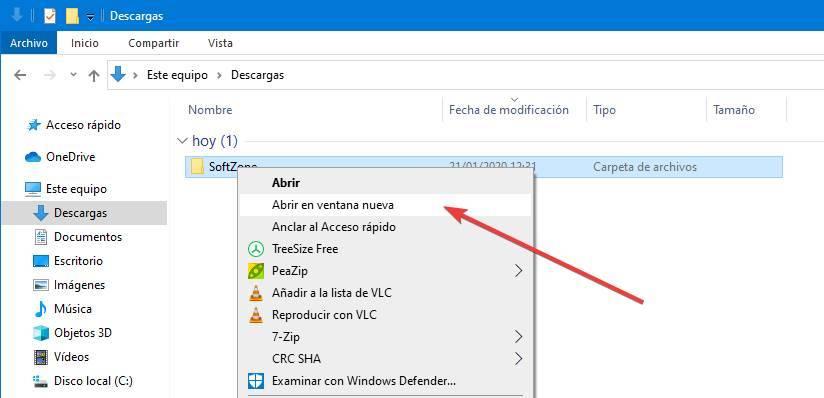 We will see how the folder also opens in a new window instead of within it.
Open all File Explorer folders in a new window
The two previous options are very useful for when we want to open new windows in specific cases. However, if we want to open the new window whenever we navigate through the file explorer, then we must change a simple configuration.
To do this, in any folder we will select the "View" tab , within the Ribbon menu, and to the right of the whole we will click on the "Options" section.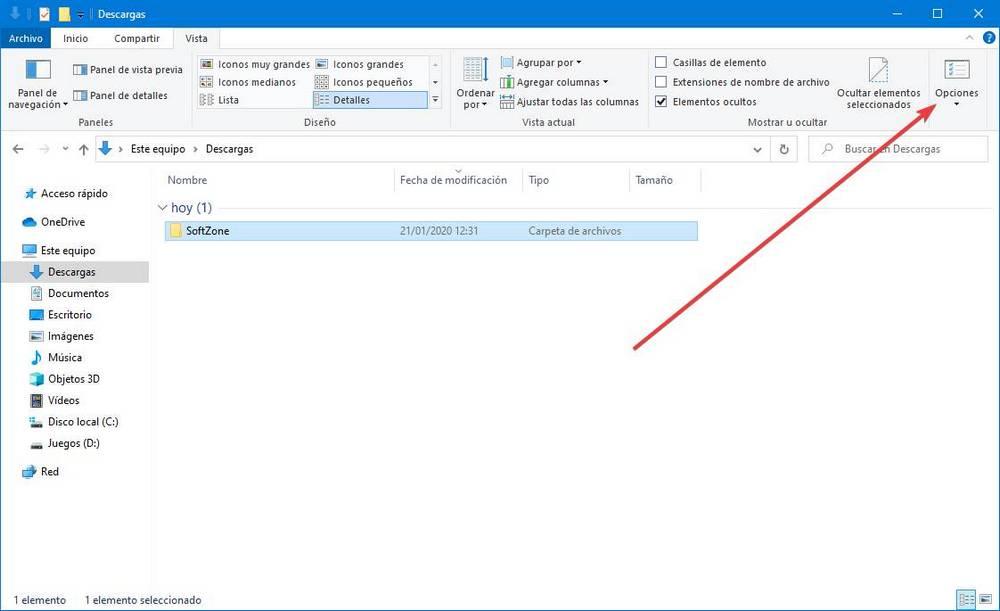 A new window will open with the different configuration options of the Windows file explorer. In this window, what we must do is locate the section « Browse folders «, and activate the option « Open each folder in different windows».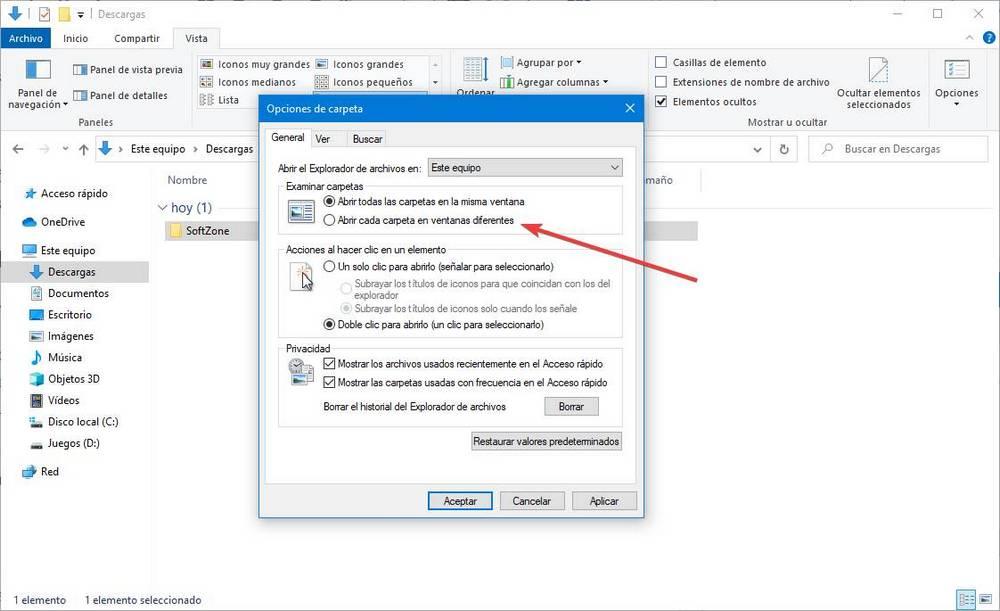 We apply the changes and that's it. From now on all, absolutely all folders will open by default in a new window.
We still find it comfortable for some situations, but if we are not careful we can easily end up with dozens of open file explorer windows. It is much more practical to learn the first two alternatives before activating this option.
Waiting for Sets, the Windows 10 feature everyone wants
As we have seen in these same lines, we have different ways of opening folders in new Windows File Explorer windows. This, if we have gotten used to it, allows us in many cases to organize ourselves better when handling content from various disk locations. So we can copy or move files more effectively between various destinations.
However, this will be a problem that we will see largely solved when the expected Sets function comes natively to Windows 10. What will actually bring hand in hand is the ability to open tabs in the same window that we have open in the operating system. That is, something similar to what we have seen in Internet browsers for a long time. Therefore, we could now open multiple tabs in the same File Explorer window, so this problem that we have talked about would be solved.
How to sort the folder windows
As we have explained, we can open any folder in the file explorer in a new window. However, how can we then order those windows to work more efficiently with them?
Of course, we will be able to place the windows as we want along the desktop. We can place one on top of the other, have them separated, place them next to each other … as we want. We simply have to take the window in question and drag it to place it as best suits us.
In addition, Windows 10 offers us several ways to automatically place these windows. For example, if we are going to work with two folders at the same time, we can drag each one to one side of the screen so that both are half the screen, maximized. Thus we will always have both at hand and, in addition, we will avoid distractions.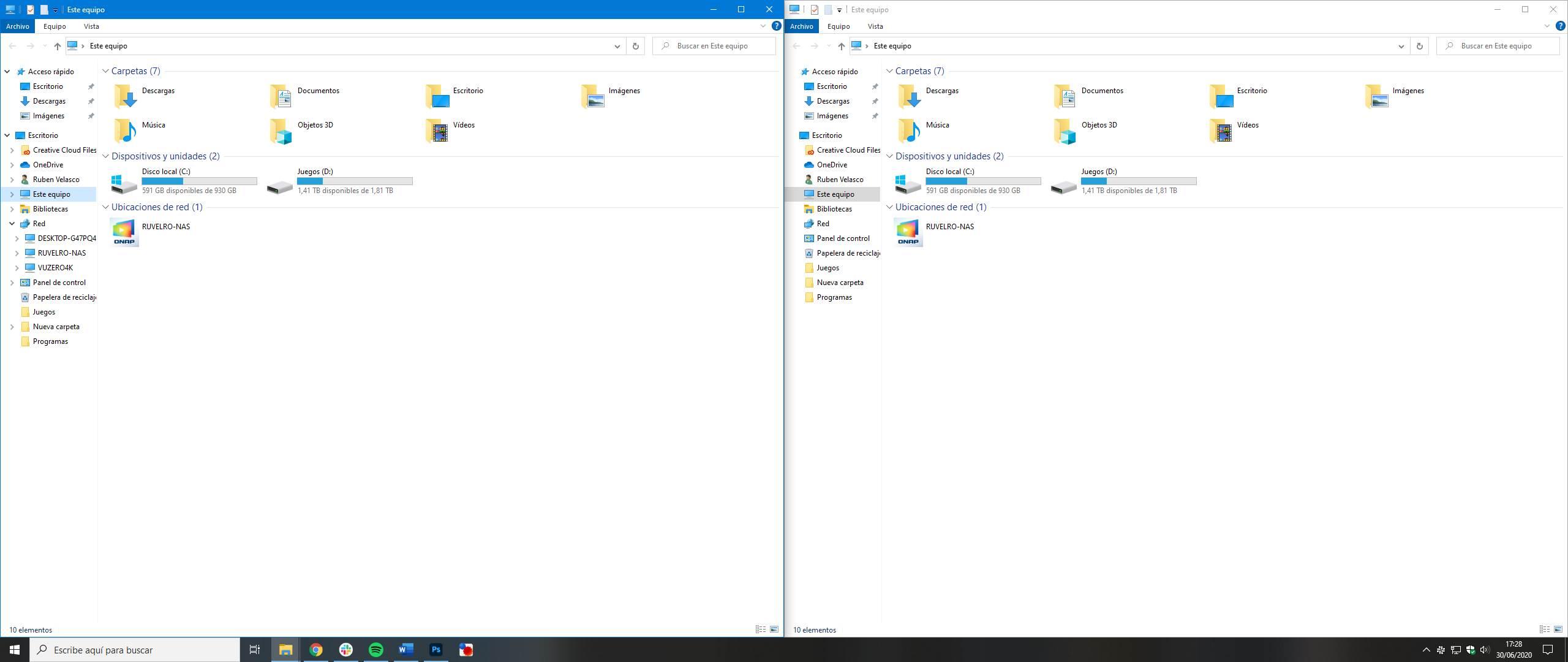 If we have two or more monitors connected to the computer, we will also be able to place each folder on a monitor, thus making everything much easier to organize. We can even install PowerToys in Windows 10 so that, thanks to the FancyZones, we can create virtual spaces within the desktop where each window is automatically placed.