Windows
New pc? Find out if you can move your windows and office license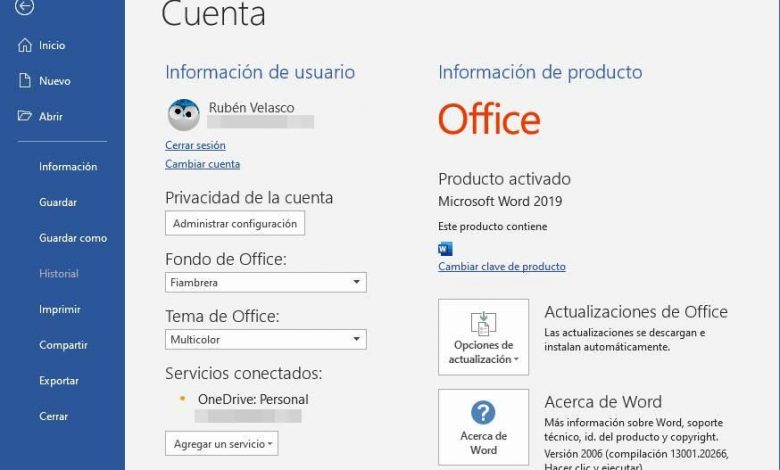 The licenses of Windows and Office are not exactly cheap. Depending on the edition we buy, we can spend between 145 or 259 euros depending on whether we choose the Home or the Windows Pro. And more money if you opt for Office. A fairly high price that many obviously cannot afford. If Windows is installed by default on a new computer, we will be buying a cheaper OEM license, the cost of which is included in the price of the equipment we have bought. However, if after a while we buy another computer, can I keep the license, or do I have to go through the checkout again?
If the new computer that we have bought already comes with a Windows 10 license (something that happens most of the time) we do not have to worry, since we can use the new license without problems and forget the old one. However, if we want to save money on the new PC, then one of the features we usually cut back on is the operating system. Either because we assemble a computer to parts, or because we buy a laptop without an operating system to start it up ourselves.
What happens then with the license of our operating system? The first thing we must make clear is that  we cannot use the same license on two PCs at the same time. However, depending on the type of license, we will still be able to move it from the old computer to the new one, saving us from having to go through the checkout again.

The importance of Office and Windows licenses
It is true that for many years, many users around the world prefer, in one way or another, to use one of these flagship Redmond products, without a password. There are several methods to achieve this, but it is not the most recommended in practically any case. First of all, we are limited in some aspects at a functional level , which directly affects our experience with these programs. But that's not all, but in the case of using pirated keys we can even have legal problems.
In turn, if we have obtained that license in a somewhat suspicious and too cheap way, it may be the case that it is temporary. This means that despite having paid for it, it can cease to be valid at any time, so we lose the investment, even if it is small. In addition, both in Windows and in Office, without a license we will not receive official updates, which can be another added problem, both functional and security.
Move Windows license to a new PC
Conditions to do it
There are several conditions that must be met in order to move the license from one computer to another. But the main one is, without a doubt, that the license we have purchased is a Retail license. These licenses are mainly characterized by being licenses that are linked to a specific user, not to the hardware. Therefore, if we buy a new PC we can reactivate it without problems on this new PC. Of course, as we have said, never have it activated in two places at the same time.
Limitations
If we have an OEM license (those that are installed on new computers, or those that are cheaper), then we will not be able to use it to activate the new PC. OEM licenses are tied to specific hardware, motherboard, and CPU. If we change any of these components, or buy a new PC, the license will not be valid. There are situations in which Microsoft may allow us to reactivate an OEM license on a new motherboard, although we will have to activate it over the phone and explain that the original motherboard has been broken (not that we have bought a new PC).
Nor will we be able to reuse a license that has been obtained through a "digital right" on another PC  . This is, for example, the keys that Microsoft gave away to upgrade from Windows 7 and 8.1 to Windows 10. This key is linked to our PC, and although we can reinstall Windows as many times as necessary, we cannot use the license on a different PC , under any concept.
Move Office key to a new PC
In the case of Office, Microsoft is far more forgiving. The company is selling us a key to activate a product. And if we change the operating system, or the computer,  the Office license will continue to work. As long as we respect the number of activations.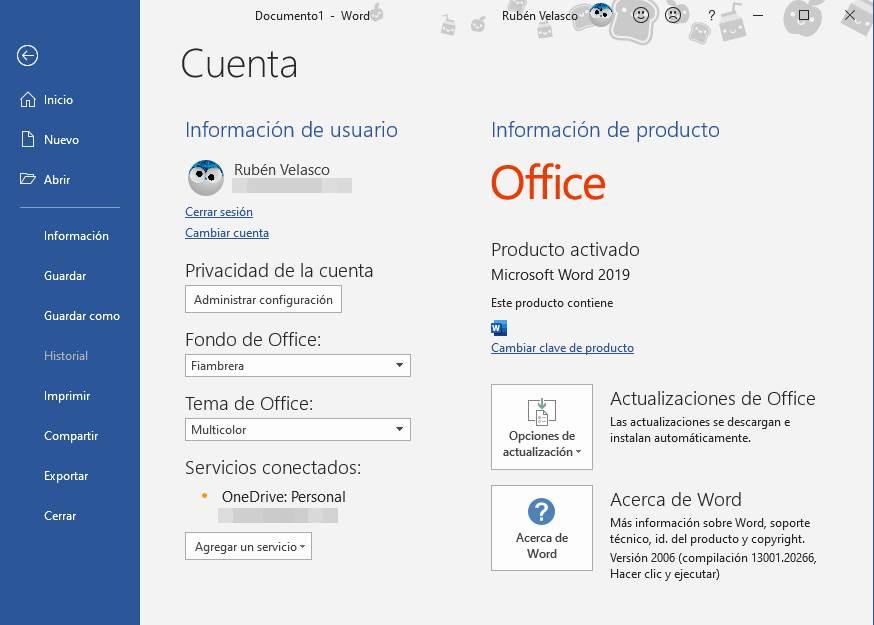 Depending on the type of license we buy, we can activate it on a PC or device or on 5 PCs or devices at the same time. Regardless of the type of device in question. As long as we comply with these rules, we can migrate the license from one PC to another as many times as we want.
If we buy Office 365, the result is the same. We will also have a limitation on the number of computers and devices that can use the license at the same time, but as long as we respect it there will be no problem. We can switch PCs seamlessly with all Office licenses.
Cheap Windows 10 and Office keys, legal or not?
The price of the original Windows and Office licenses is very expensive. Too much, for most users. For this reason, many times people resort to illegal methods to activate the operating system or the office suite. In addition, there are a large number of web pages that allow us to buy very cheap Windows 10 and Office licenses. For 10 euros, and even for less. What about these licenses?
The first thing to make clear is that these licenses are completely legal, even if they are not sold by Microsoft. These licenses come from old computers that are going to be discarded. There are stores that buy these licenses almost for free, activate them as new through Microsoft, and sell them to users for less than what an original license costs.
The European Union dictates, since 2012, that this practice is completely legal. Therefore, we will be able to buy these Windows 10 and Office licenses for 10 euros and use them even within a company.