Windows
New build of windows 10 21h2 with improvements in bluetooth!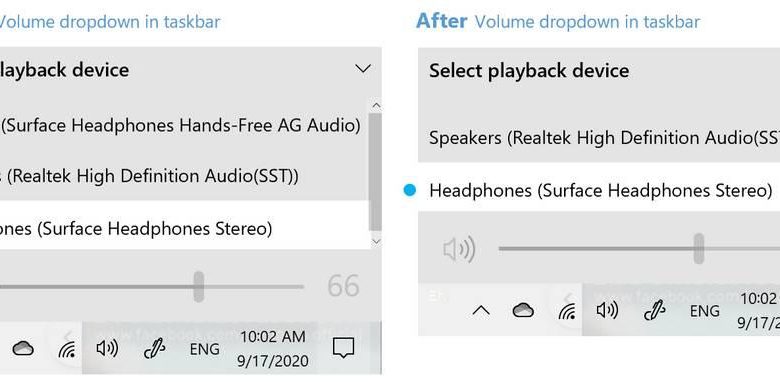 One more week, Microsoft brings us a new compilation, build, of its new operating system: Windows 10 21H2, also known as "Sun Valley". Little by little, the autumn update is taking shape, and, although this week we have been able to confirm the launch of the 21H1 update of the operating system, the news continues to arrive at 21H2, and this is what the new build 21370 releases.
Unlike the previous builds of Windows, which have come with a lot of changes and new features, this new build doesn't bring as many changes to the OS anymore. Their development cycle begins to wind down, and they will soon have to start testing on the beta branch of the Insider system. However, Microsoft has included some news in this new build 21370. News that, if you are one of those who use Bluetooth a lot, you will surely like them.
What's new in build 21370
The main novelty that we find in this new update of the operating system focuses on improving the experience when playing sound with Bluetooth. Microsoft wanted to make this much easier, simpler and that we can achieve the best possible performance with it.

Microsoft has put an end to having to click several times on various sites to enable the use of headphones and the Bluetooth micro. Microsoft now displays a single item in the device list and selecting it will automatically change all settings to be able to use the selected device. It will also allow us to change the volume of the system using the controls of the headphones, something that, until now, was limited.
Support for the AAC codec has also been added . Advanced Audio Codec (AAC) is a lossy codec that provides very high-quality audio streaming in small files. It is ideal for listening to music online through YouTube or platforms like Spotify.
Also, other important changes that we have found in the new build are:
Settings in the Windows file explorer icons.
Improved animation when launching the touch keyboard.
The touch keyboard now has a back bar if we are using the "run" tool.
Bugs fixed
What Microsoft has done has been to take advantage of it to correct a list of bugs and problems detected in the operating system that could affect the experience of using the operating system. These are:
Fixed a problem in News and Interests which, when hovering over it, sometimes did not open.
Fixed a bug in News and Interests that caused the news system to crash, displaying a spinning icon.
Performance and reliability improvements have been implemented in explorer.exe, specially designed to ensure that News and Interests works.
Fixed an issue that caused the News & Interests box to appear briefly on the bar when the bar was docked at the top.
Fixed error 0x80092004 when installing patch KB5001030.
Fixed an issue that could cause some users to see an error 0x80070005 when installing updates.
Fixed a crash in explorer.exe that could cause the login screen to hang after suspending the PC.
Fixed the CRITICAL PROCESS DIED error message seen by some Insider.
Fixed an issue with Narrator not announcing error messages on the Start screen.
Fixed an issue that caused broken characters to appear in text and settings.
Fixed a bug that prevented Cortana from starting correctly when clicking on its icon.
Fixed an issue that affected mouse input on the dual boot screen.
Fixed a translation bug in the Windows Subsystem for Linux.
Fixed two issues to improve conhost.exe reliability.
Fixed two issues that prevented some USB printer drivers from working properly.
Various fixes on IME keyboards.
Issues pending fix in build 21370
In addition, Microsoft has updated the list of errors detected and recorded but still pending resolution. These errors will disappear before the release of the final version of the OS, but, for now, they affect the operation of the PC.
An error is being investigated that causes the operating system update process to take too long to complete.
An issue is being investigated where Windows search items do not appear when using the dark theme.
The Windows camera app doesn't respect the default brightness settings.
Browser performance when using WSL has decreased.
When trying to use the Windows Subsystem for Linux we can see an error message "The parameter is incorrect".
These errors have already been registered by Microsoft and are in the solution phase. In addition, since 21H1 is now ready to reach all OS users, Microsoft has also fixed some bugs that could affect this specific version of the system.