Windows
New build 20257 for windows 10, eleven again, only with fixes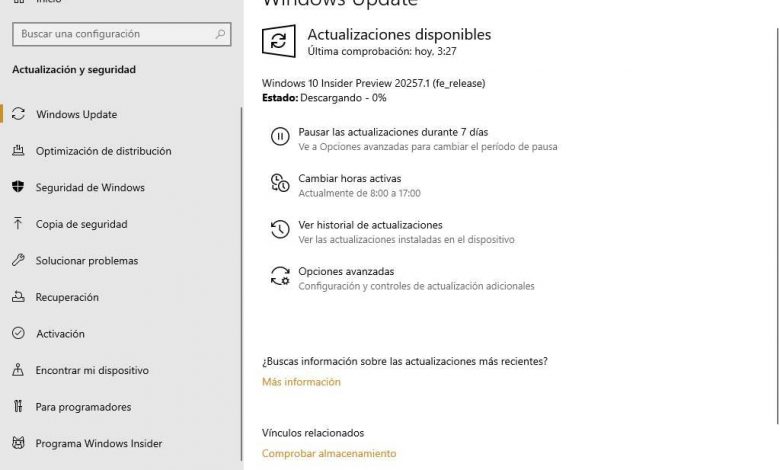 Microsoft continues with the development of Windows 10 relentlessly. Like every week, the company has released a new version of the operating system for all Insider users targeted to the Dev channel. As last week, this new build 20257, which corresponds to version 21H1, comes only with bug fixes, without other changes and without further news. This indicates that the RTM version of the next Windows 10 update for 2021 could be right around the corner.
Before going into detail with all the bugs fixed in this new build, Microsoft has taken the opportunity to make a point about one of the news that has reached many users last week. Those who use the Your Phone application, with Samsung Galaxy devices with Android 10 have been able to see how, from now on, they will be able to run several Android apps on Windows 10 at the same time. In addition, they will also be able to set the most frequent mobile apps in the favorites section, as well as in the Windows 10 taskbar or in the Start menu for faster and easier access to all of them.
Also Microsoft has taken advantage of this build to test some minor changes within the start menu. Specifically for the backgrounds of Win32 applications anchored in this menu. This is a backend change, and it will be coming to all users automatically soon.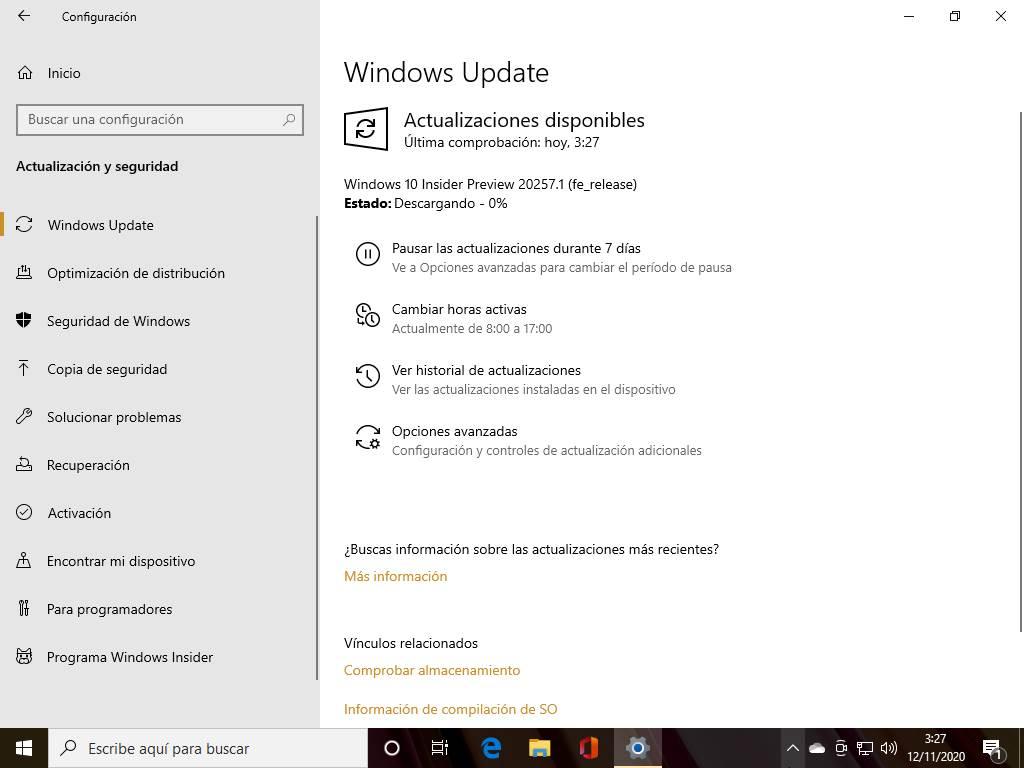 Bugs fixed in build 20257
The list of bugs that Microsoft has fixed in this new build of the operating system is as follows:
Fixed a bug that made installing a game from the Microsoft Store on a secondary hard drive inaccessible.
Fixed the DPC_WATCHDOG_VIOLATION error that affected some users of previous builds.
Applications with problems starting from the previous build, such as Microsoft Minesweeper, now work normally again.
Removed a transparent line in file explorer when using it on dual monitors.
Win32 application titles are no longer highlighted when turning Windows High Contrast on or off.
Fixed an issue that caused the Windows.old folder to not be completely removed.
MSA synchronization when restarting the PC works without problems again.
Fixed an issue with Windows Hello if an attempt was made to unlock the PC after being locked in a different orientation.
Fixed a crash with the Windows kiosk account.
Fixed a deadlock that resulted in unexpected CPU usage. There should be no more performance issues.
Fixed an issue that caused many apps to be slow when entering text into them.
Fixed a problem when opening links from other programs in the web browser.
Fixed a bug introduced in past builds that could cause audio playback to stop unexpectedly.
Fixed an issue where audio could not continue to be heard after turning off and on a Bluetooth headset.
Fixed error 0x80004001 when opening HDR videos with Movie & TV player.
Errors yet to be fixed
Windows 10 build 20257 has not yet fixed all the bugs and problems of the operating system. Unlike. Microsoft has updated the list of known bugs in the operating system so that they will be fixed with future updates. These faults are:
The update hangs for a long time to some users.
Live previews for pinned sites are not yet turned on for all Insider users.
The new taskbar experience with pinned websites is still not working.
Error 0x80070426 is investigated when logging into multiple applications.
No drives appear in the new disk manager in the Settings panel after installing the latest builds.
Some displays have black text on a black background when the dark theme is on.
Little by little, the 2021 versions of Windows 10 are taking shape. Will we see a 21H1 RTM soon ? Everything indicates that it is very likely.