Windows
Live the magic of cinema on your pc with these movie backgrounds and themes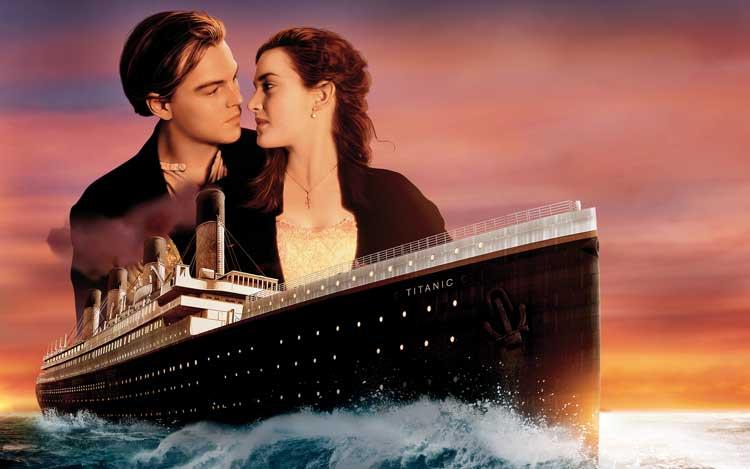 The customization of our computer and in particular, of Windows, is one of the sections that is used the most, so that we can change its appearance to leave it completely to our liking. In this way, we can work in a unique and personalized environment, which not only gives our screen greater visual beauty, but also allows us to be more productive by working with a more exclusive and optimized operating system.
Through the use of funds and themes, we can achieve an operating system more adapted to our tastes and needs. That is why Windows gives us the ability to set custom screen backgrounds with which to change the appearance of the operating system.
That is why today we are going to help you with the customization of Windows through wallpapers and themes related to the cinema. And the seventh art is one of the great hobbies of many users, who surely like the idea of ​​having an image of their favorite movie as their desktop background.
Change the wallpaper in Windows 10
To change a background, the first thing we have to do is access the Windows 10 Settings menu, using the Windows + I keyboard shortcut . Later we go to the Personalization section and go to "Background", where we can choose whether we want to set the background as an image, a solid color or a presentation, so that we can change the image from time to time.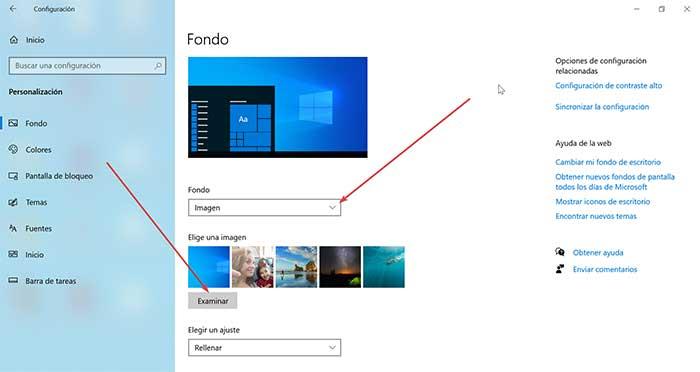 When you click on the "Browse" button, a window will appear with "Windows Explorer" from where we must select the image that we want to set as the background. The system offers us compatibility with the most popular image formats such as JPG, JPEG, BMP, PNG, GIF, etc. We select the desired image and click on "OK" and we will have our wallpaper on.
Install or delete downloaded themes
If we want to install a theme, we must make sure that the files have a "deskthemepack" extension, which will be the only way the system knows how to recognize them. Once we have downloaded the theme, just double click on the file and the Windows Settings section will open, showing us the theme already applied.
In the event that the theme that we have installed does not finish liking us, we can always change it again. Just press "Windows + I" to access the Configuration section again. Later we enter "Personalization" and "Themes". Now we only have to select the theme that we have added, click on it with the right button and click on «Delete» so that it is deleted from the desktop.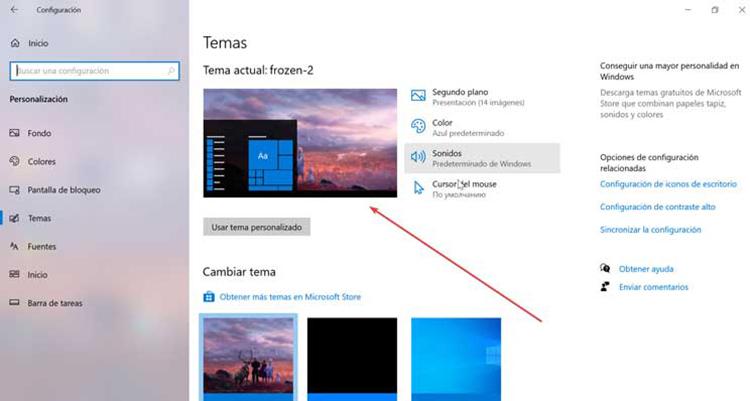 Movie themes for movie lovers
When downloading themes related to cinema and movies we are going to use the famous themepack.me website , by clicking on this link. From this website we can download a wide range of topics from different categories. We can find themes of animals, games, food, sports, colors and, of course, movies, among many other options. The download of these themes is completely free and they have a high image quality.
Downloading a theme from this website is very simple. Once we have selected the theme of our movie, we must go to the bottom of the screen and locate the section "Download theme for Windows 10/8 / 8.1". Just below we find a blue button with the name of the file that we are going to download, so we only have to click on it. Once the download is complete, just double-click on the file to install it on your computer.
Some of the topics about movies and series that we can find are:
Frozen 2
This endearing film is one of the last produced by Walt Disney and that is so popular among young and old. Live the adventures of Elsa, Ana and the snowman Olaf, with a theme pack where we find scenes from the film, with images of nature and all the characters that make it up. This theme can be used on Windows 10 / Windows 8 (8.1) / Windows 7 and contains a total of 14 wallpappers in HD quality. We can download it from this link.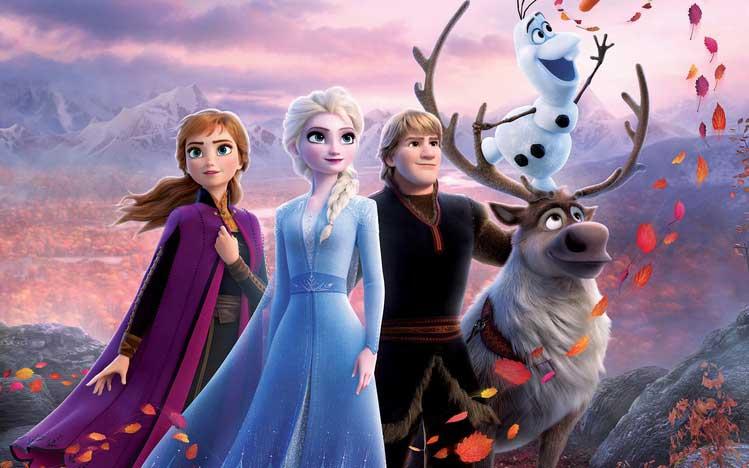 Daredevil
It is an action, drama and crime series based on the well-known Marvel comic. To date, it has two seasons, whose plot revolves around Matt Murdock, a character blinded in childhood, but with an exceptionally good intuition to detect and fight crime. This theme gutter with a total of 15 wallpapers in HD quality that we can use on our computer with Windows 10 / Windows 8 (8.1) / Windows 7. We can download this theme about Daredevil from this link.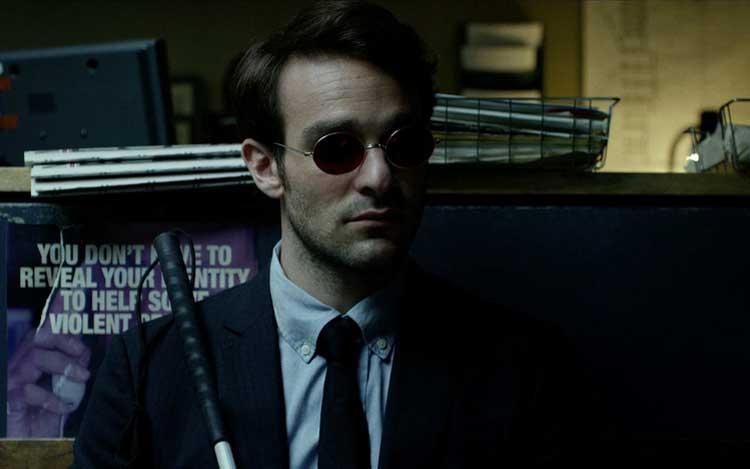 Spider-man homecoming
If Spider-Man is one of our favorite superheroes, we might like the movie Spider-Man Homecoming, with Tom Holland bringing the popular Spider-Man to life. In this topic we find action images about the film with a total of 14 HD quality wallpapers that we can install on our PC with Windows 10 / Windows 8 (8.1) / Windows 7. We can download it from this link.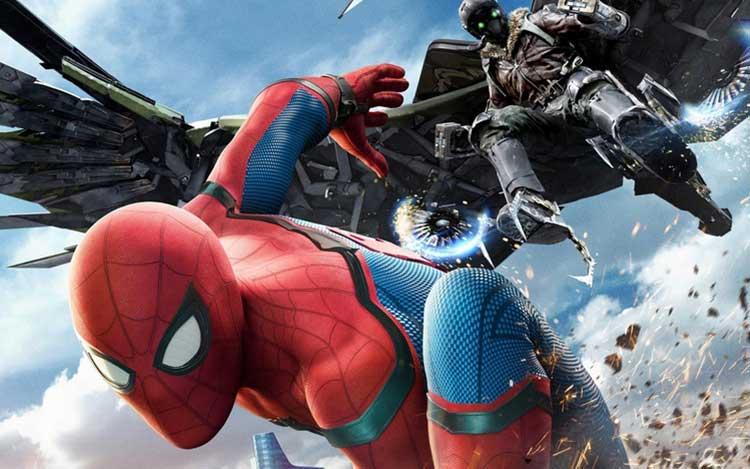 Doctor Strange
One of Benedict Cumberbatch's best movies is Doctor Strange, a doctor turned sorcerer, who can use his time stone to create a time hole so he can teleport. With this theme we find a total of 15 HD quality wallppapers with images about the film, which we can use on our PC with Windows 10 / Windows 8 (8.1) / Windows 7. We can download the Doctor Strange theme from this link.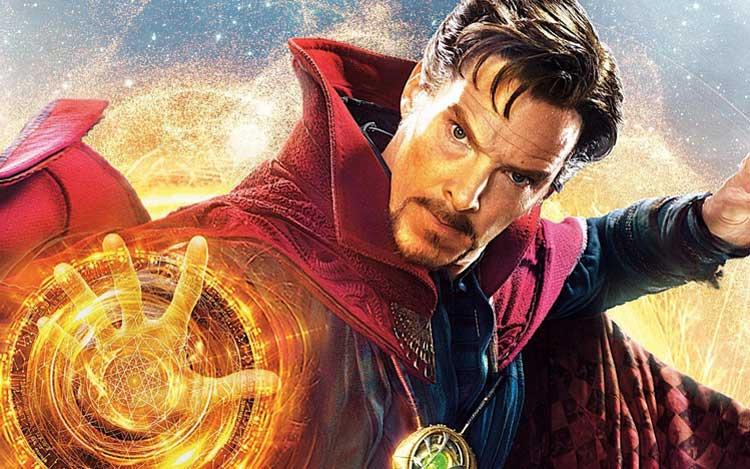 Ready Player One
One of the latest and most acclaimed films by Steven Spielberg with which we can personalize our computer with images from the film. This theme has a total of 13 HD quality wallpapers compatible with Windows 10 / Windows 8 (8.1) / Windows 7. We can download the Ready Player One theme from this link.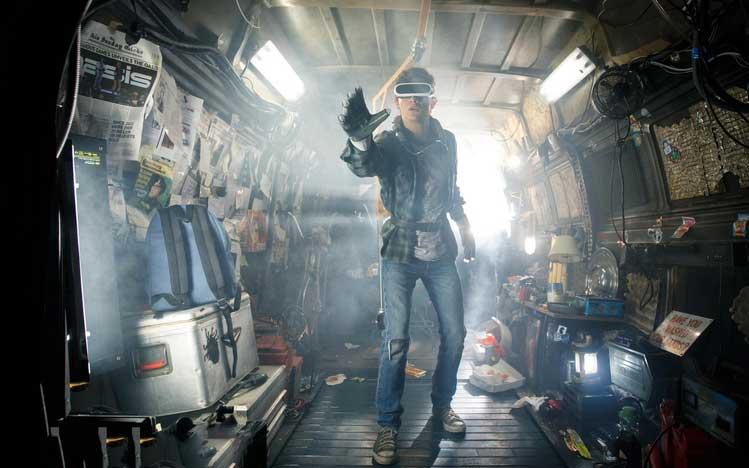 4K Ultra HD movie wallpaper
If we prefer to download a wallpaper directly, we leave you some examples in quality up to 4K Ultra HD, from the alphacoders website , with their corresponding download links.
Hombre de Hierro
One of the most critically and publicly acclaimed superhero films. We can download it in 4K Ultra HD quality (3,480 x 2,160 pixels) in JPG format and a size of 2.75 MB, from here.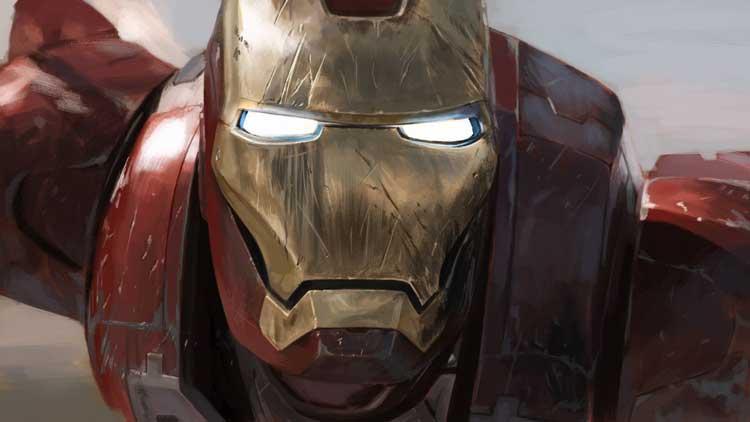 Star Wars Episode VII: The Force Awakens
One of the most charismatic sagas of all time, in its seventh episode. It has a size of 14,220 x 8,000 in JPG format with a total weight of 33.10 MB. You can download it from this link.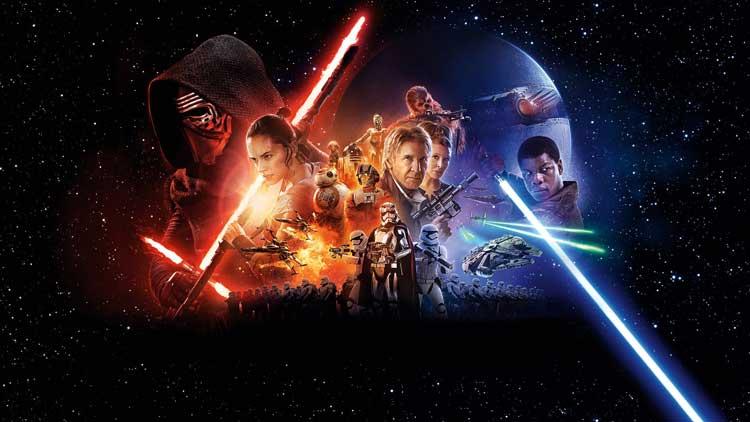 The dark knight
Second part of the trilogy directed by Christopher Nolan, now available with a spectacular wallpaper. It has dimensions of 1,600 x .1200 pixels and a size of 569.69 kbs. You can download it from this link.
Titanic
One of the classics of cinema wins 11 Oscars, including Best Film and Best Direction. Get this wallpaper with a resolution of 2,880 x 1,800 pixels and a weight of 2.16 MB. You can download it from here.