Windows
List of drivers for a computer with InstalledDriverList and CMD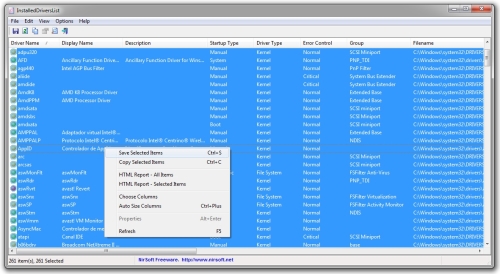 Getting the list of drivers for a computer can be tedious, especially when reinstalling and you have to get everything back to normal. So it is good to get this information beforehand, and here I will show you how to get your list of drivers with InstalledDriverList and Command Prompt.
The drivers or device drivers must keep up for the computer to run properly. So when everything is working fine, you should get a complete list of installed drivers. In this way, if something stops working, you will be able to know if the problem is related to these and solve it easily.
List of drivers for a computer with Command Prompt
Just use the driverquery command in the Command Prompt to obtain the list of drivers installed on a Windows PC:
# 1. The first thing you should do is start the Command Prompt. You can type CMD in Start search and hit Enter.
# 2. Once inside, enter the driverquery command and press Enter to return the list of drivers installed on the system.
The list includes the controller module name, display name, controller type, and binding date. Depending on the number of drivers, it will take more or less time. Typically, a relatively fast computer should complete this task in as little as a couple of seconds.
But you can play around with the command a bit, to see more data. Using different parameters you can get more information and detail about these controllers.
# 3. Type driverquery / v to generate a listing similar to the following:
# 4. For an even more detailed report, use the driverquery / FO list / v command .
More information will be shown to you, including whether a controller is running or not.
This query is more suitable for advanced users, since the driverquery command alone gives us an adequate amount of information.
List of drivers installed with InstalledDriverList
Although driverquery is satisfactory, many users are not comfortable working in the Command Prompt. That is why it is good to have a tool that provides us with the list of drivers in detail, and InstalledDriversList is ready for that task.
InstalledDriversList is a portable program designed to get a detailed report of all the drivers installed on a computer. The report is sorted alphabetically by the name of each one, but it can be rearranged by clicking on the column that we want.
The program allows you to export the list of drivers to an Excel, CSV, XML or HTML file. You just have to use the menu options to select the desired drivers and choose the most convenient option to save the information.
You can download InstalledDriversList from this site.