Windows
Know in detail the news of windows 10 updates after installing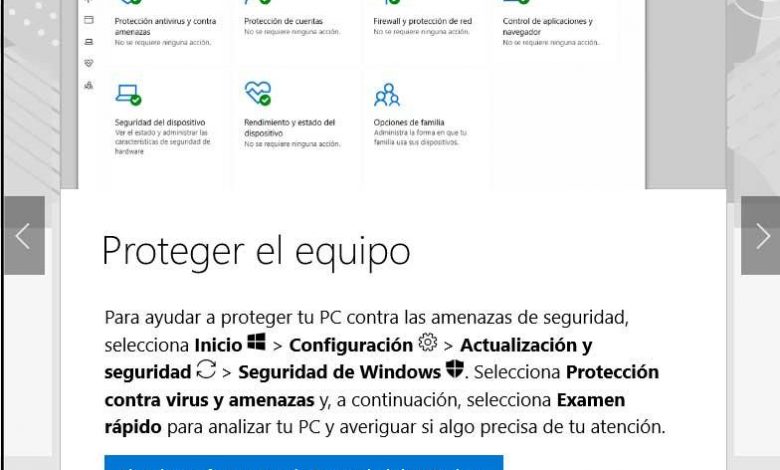 Microsoft has been working hard on one of its flagship products such as Windows 10 since its launch back in the summer of 2015. Since then the operating system of the Redmond has changed ostensibly, largely thanks to the updates sent.
And it is that following the pattern that the software giant welcomed from the beginning , approximately every six months we receive a major update to Windows 10. This means that the operating system itself could be said to be remade twice a year with a good amount of new features. To this are added the improvements that are introduced in many of the existing ones.
With all this, what the firm wants is that we have an increasingly stable, powerful, reliable and secure operating system. In addition, the company has the obligation to adapt its project to current times, not in vain are we talking about the most used system in the world in desktop computers. In fact, although somewhat less in terms of news than what we are used to, we just received one of these feature updates. We refer to the November 2019 Update that began to be distributed only a few weeks ago.
As we say, this comes with fewer new features than we are used to, something that will be largely corrected in a few months. We refer to the arrival, next spring, of Windows 10 20H1 or version 2004 that will be packed with new features. What's more, this new version is expected to be one of the most complete shipped to date since the beginning of the operating system.
Ways to access the Recommendations app
It is already common, something that we inform you promptly, that either by rumors, leaks or the Insider, the news of the new versions are known in advance. This is something that is gradually becoming known, so when it finally sees the light, almost everything that the new version brings with it is already known .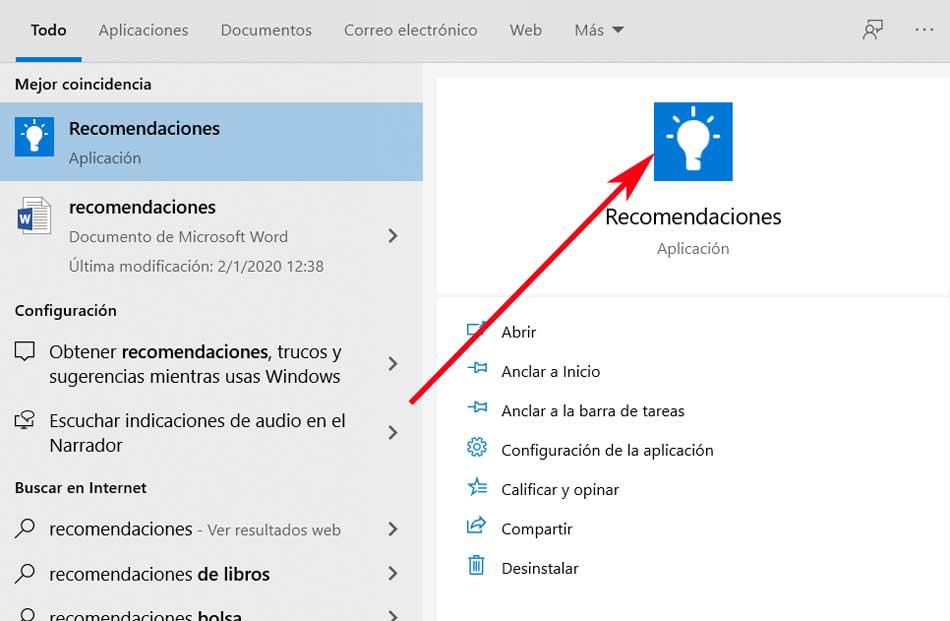 With everything and with this, there are many who little by little are learning about these news after installing the new version of Windows 10 on their computers. Another solution is to use websites like SoftZone to see first-hand and instantly everything that we are going to find in this regard. However, something that perhaps not everyone knows is that the software itself can give us this information in a concise and detailed way. This is something that we will be able to achieve through an application integrated in Windows 10 that many of you are probably unaware of.
Specifically, we refer to the app called Recommendations, quite unknown software, but which will be very helpful on certain occasions. As we say, to use it we do not need to install anything, since it is integrated into the system itself . To access it, on the one hand we can write its name in the search box of the Start menu, to click on the access that appears. At the same time, we can access it from the Settings application. Once in this, we go to the Update and security section, and click on the Explore new functions link.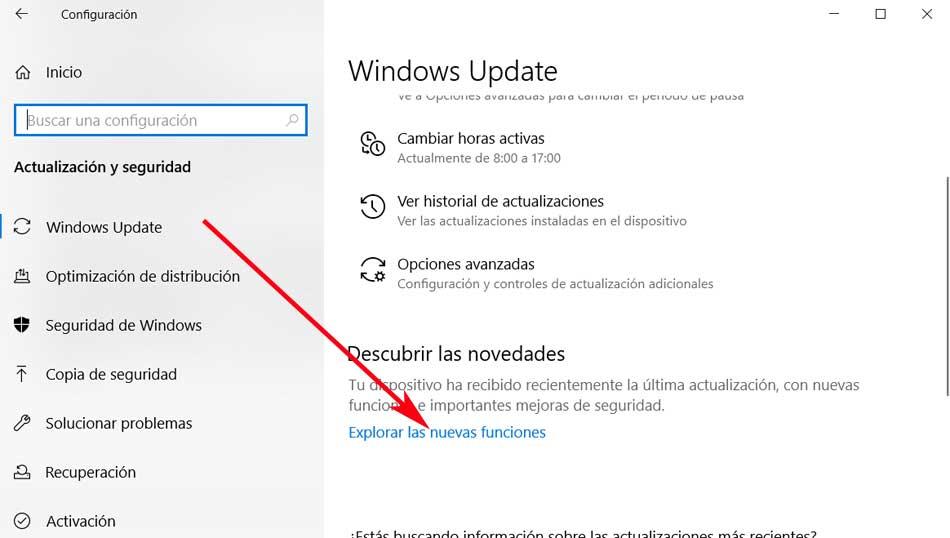 How to see the news of the versions of Windows 10 that we install
Thus, as its name allows us to glimpse, this is an app that offers us some tips for daily use with Windows 10, as we will show you later. But that is not all, but also the same software presents us with the most recent functionalities that have reached the new version of the operating system. In this way and in a few seconds, we will have access to all the news that has just been implemented in the team. Moreover, taking into account that all this is provided by Microsoft itself, there will be no margin for error here.
Well, it is worth mentioning that once we have the application that we refer to here on the screen, we will see that it has a section called News. This is where we can find, in a very visual and attractive way, the latest to come to the new version of Windows 10. As you can imagine, this is something that takes place once we have installed that new update of features in the PC without hiccups.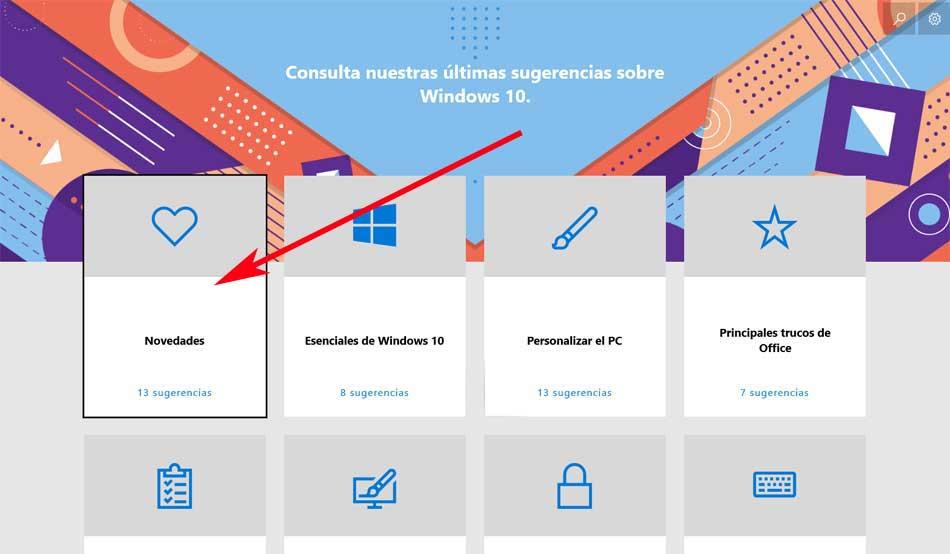 At the same time, it must be taken into account that, although the app is integrated into the system, its contents vary and are updated after the arrival of a new version. By accessing the aforementioned section, with the cursors we will be able to scroll through the functions recently implemented by Microsoft.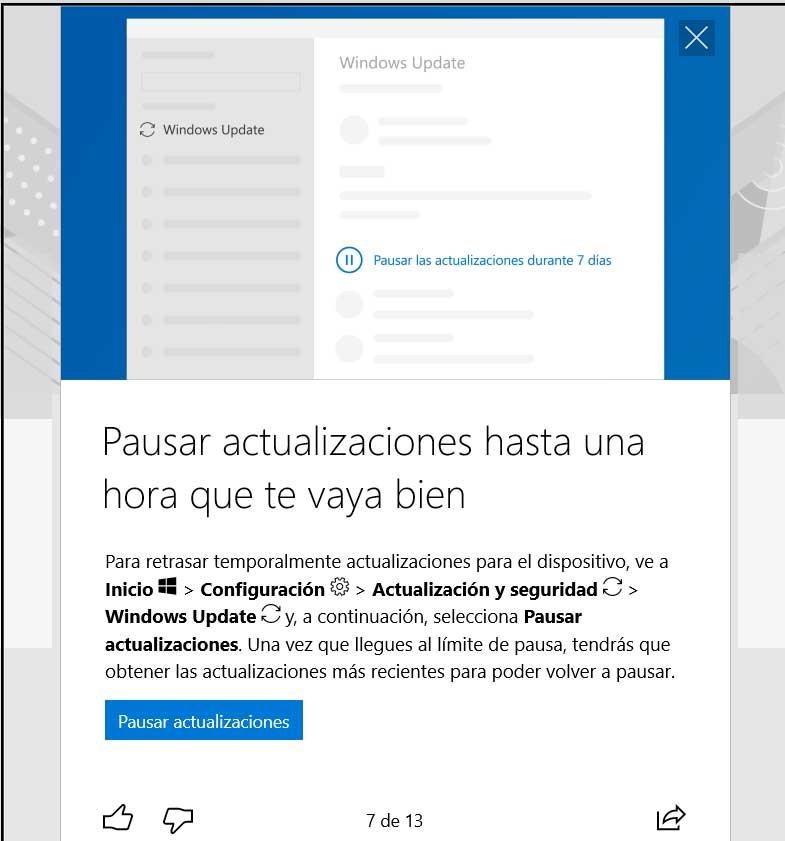 Undoubtedly this will be of great help when it comes to going directly to check first hand everything new that we have just installed on our Windows 10 PC. In addition, some of these functions are shown with animations to make it easier for us to understand them.
Get the most out of Windows 10 Recommendations
Of course, at the same time we must take into consideration that this is not going to be the only utility that this application presents us, since it presents us with suggestions to improve the use of Windows 10. For example, we find a section called Windows 10 Essentials where we see tips on basic functions that we can take advantage of. Similarly, in Personalizing the PC, we will see some tips as a guide on how to adapt Microsoft software to our tastes or preferences.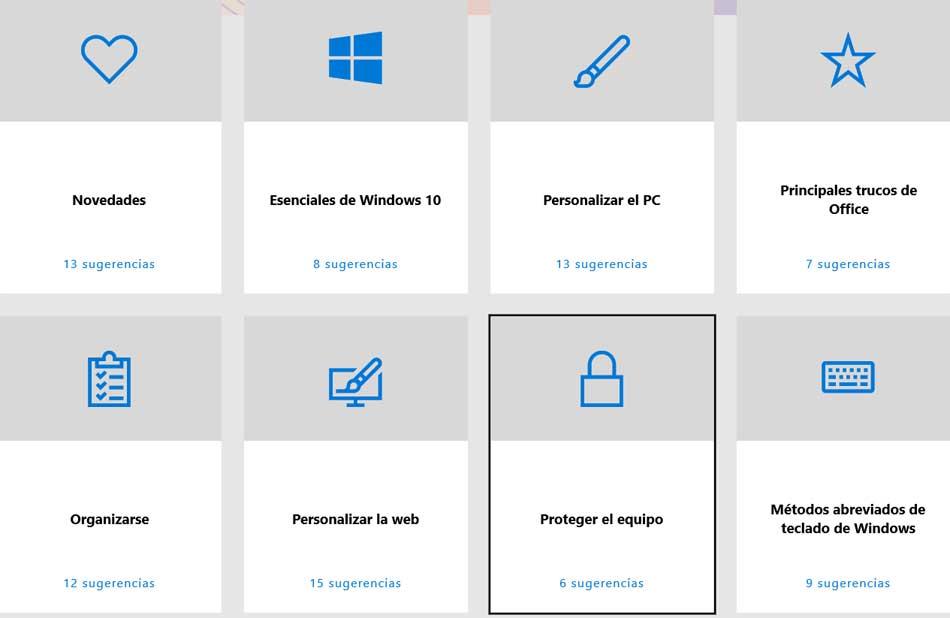 Among the many tips and recommendations for use that we find in the application we are talking about, reference is also made to many other sections of the system. When we tell you this, we mean that here we find tips related to security, keyboard shortcuts, improve the experience when browsing the Internet, or tricks for the firm's Office suite .
Thus, as we can see in a few seconds, this is an app integrated into Windows 10 that, despite not being very well known, can be of great help to us. This is something that is especially evident for less experienced users, since here they will find multiple tips to improve their experience in Windows 10.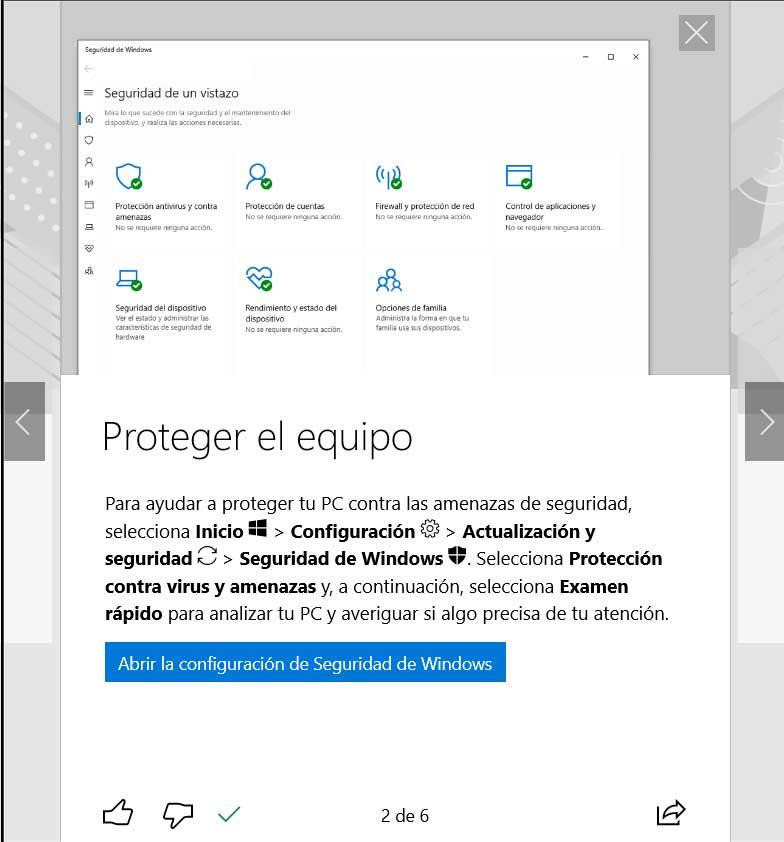 And at the same time, in addition to improving our experience and use of the Redmond system, we will have direct access to the most recent news that has arrived.