Windows
Kb4505658: the new update for windows 10 1809 arrives with a multitude of fixes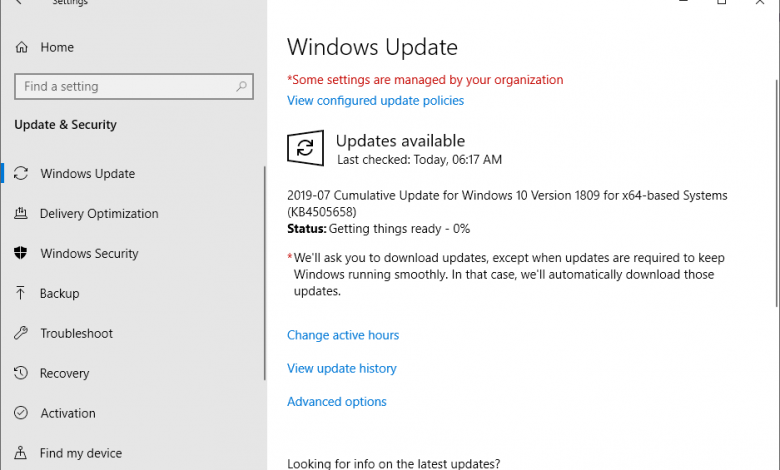 Like every month, this month Microsoft has released two new updates for its operating systems. The first of them came with the security patches of July 2019 to correct a series of vulnerabilities that were affecting its users. The second of them arrives today, a week later than expected, to continue correcting errors in October 2018 Update, version 1809 of Windows 10.
Typically the second Windows 10 patches usually arrive a week later than the security patches. However, last week these cumulative updates only arrived for versions 1709 and 1803, leaving users of version 1809 and 1903, the two most current versions, without their respective patches.
A few hours ago, Microsoft finally released the long-awaited cumulative update for Windows 10 version 1809, KB4505658, an update that comes with a large number of bug fixes that we must install as soon as possible.
KB4505658 update fixes more than 20 bugs in Windows 10 October 2018 Update
This new update for Windows 10 is already reaching users automatically through Windows Update. In addition, we can also download and install the update manually from the following link in the Microsoft Update catalog .
After installing this new patch in our operating system we must have build 17763.652 on the computer . To check it, just run the winver command in Cortana's search engine and check the build number.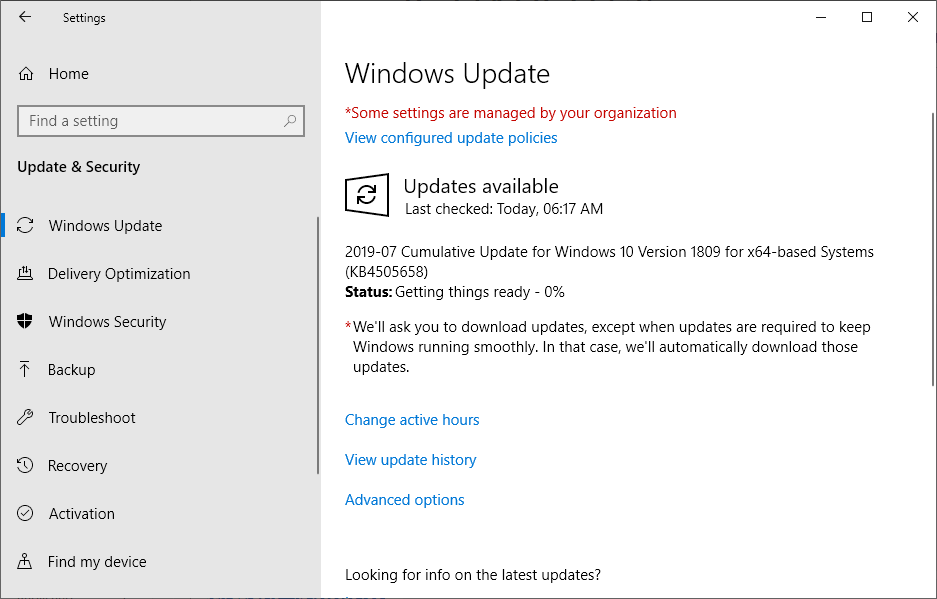 The new cumulative update KB4505658 fixes all kinds of bugs and errors. Although many of these failures mainly affected professional and IT users, some others could become really annoying for users, such as a failure that prevented saving documents with Office 2010, errors in the remote desktop or a failure that could erase all our data if we reset the PC even if we marked the option to keep our files.
Of course, the stability and performance of this version of the operating system have been improved, although Microsoft continues to recommend making the leap to Windows 10 May 2019 Update, the latest version of this system that has achieved excellent stability and performance.
We can see the complete list of fixed bugs in the following link. As you can see in the Microsoft file, there are 4 known bugs left uncorrected after these new patches.
When will the patch come to Windows 10 May 2019 Update?
It is not known why Microsoft has decided to delay updates to its two most recent operating systems this month. Although the update for October 2018 Update is already reaching users, users of the May 2019 Update, the latest version of the operating system, have not yet received the new maintenance patches.
It is possible that throughout this week these users will receive their share of failures. If not, then Microsoft will not have found relevant bugs in your system and, therefore, this month we will not receive a cumulative maintenance patch, having to wait for the August 2019 security patches to update our operating system.
The next security patches will arrive on August 13, 2019. At the moment there are no known serious failures that these patches solve.