Windows
Java in windows 10: learn how to install and remove it completely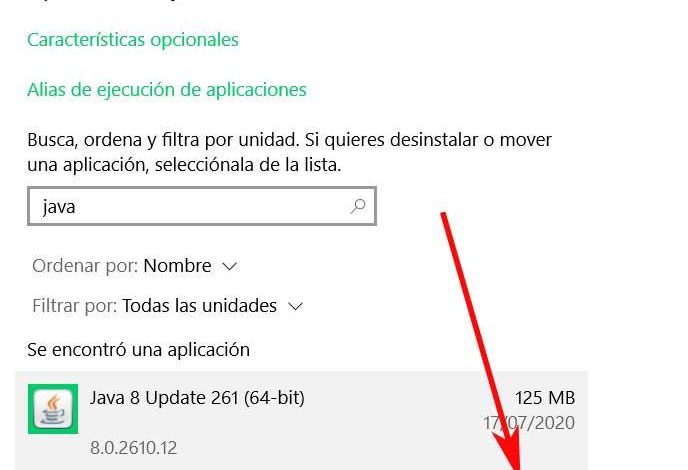 The different software developers that have ongoing projects, try to offer us the best of their work for the benefit of users. This is the case with Windows and its applications, Linux distributions, or development platforms such as Java. We mention the latter because we are going to focus on it in these same lines.
Surely it is something that you have been hearing about for years, although perhaps less and less. However, Java is something that is still present in many computers and systems, so let's see what it really is. First of all we must know that in the operating systems and the applications that surround them, we can find a series of platforms that accompany them. These ensure that everything works in the most correct way, even in the background, something almost transparent for the user.
This is the case of Java, a component that has been part of our teams for many years, something that is in decline, and of which some were not even aware. However, for years we could say that Java has been an important component to make a large amount of software work. Programs that we have used on a daily basis thanks to all this.
What is Java and what is its usefulness
To begin we will tell you that when we talk about Java, we are actually referring to a programming language that has decades and that is used by many around the world. It could be said that it is a platform marketed since 1995 by the popular Sun Microsystems firm . Therefore, its importance accumulated over years is given because there are many applications and websites that do not work unless we have the Java component installed on the PC.
This is something that affects all types of operating environments on the equipment, something that affects the end user, large data centers, or mobile devices. However, despite its enormous popularity for a good number of years, it is a development environment that has fewer and fewer followers. This is largely due to the security gaps and vulnerabilities that have been discovered in recent times. In fact, so much so that in these times, many even recommend disabling or uninstalling it completely from our computer equipment.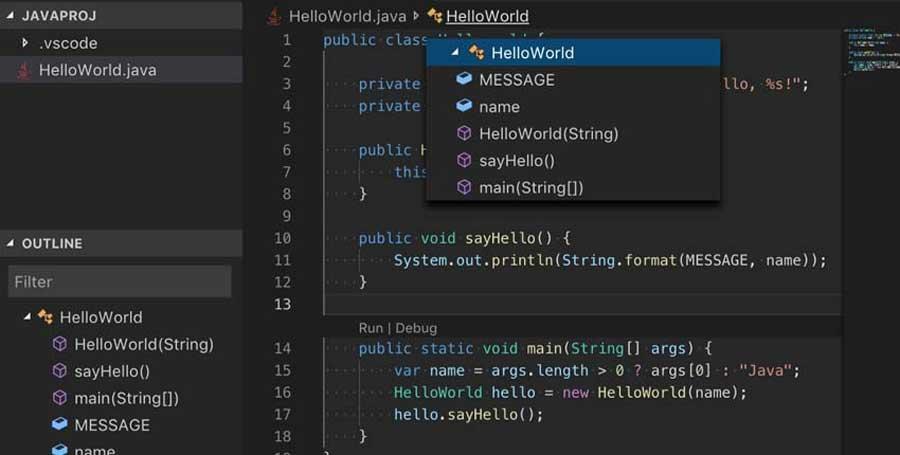 Java on Windows 10
As we say, this is a development environment that over time has been losing followers, something that of course has affected its penetration and use. Of course, we must take into consideration that the current most used operating system on desktop computers, Windows 10, continues to have support for all this. In fact we can say that Java is certified in Windows 10 from version Java 8 update 51.
At the same time, when it comes to web browsers that support the standard, whereas before it was common, right now we can only use it in Internet Explorer. This is but one more proof of how its use is falling significantly in recent times.
In case you want to activate it here, you just have to click on the Tools button of the program and then on Internet Options. Here we go to the tab called Security and click the Custom level button. An extensive list will appear where we have to locate Automation of Java applets, which we enable.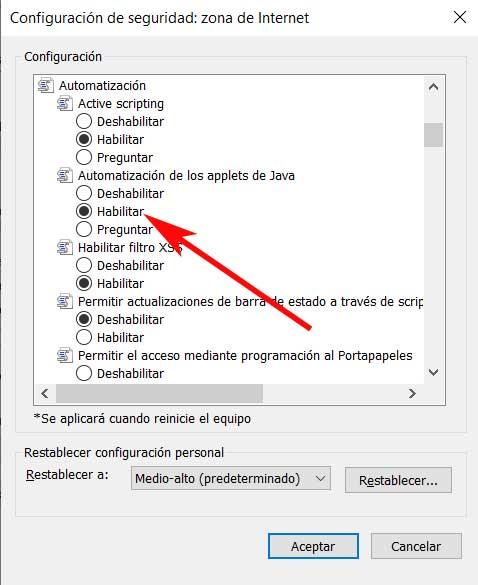 How to download Java safely
Still, users who still need or want to use Java on their computers, for example based on Windows 7 or Windows 10, can still do so. That is why below we are going to explain how to achieve it in the safest way. In principle, what we must bear in mind is that it is best to download Java only from its official website, that is, from this link.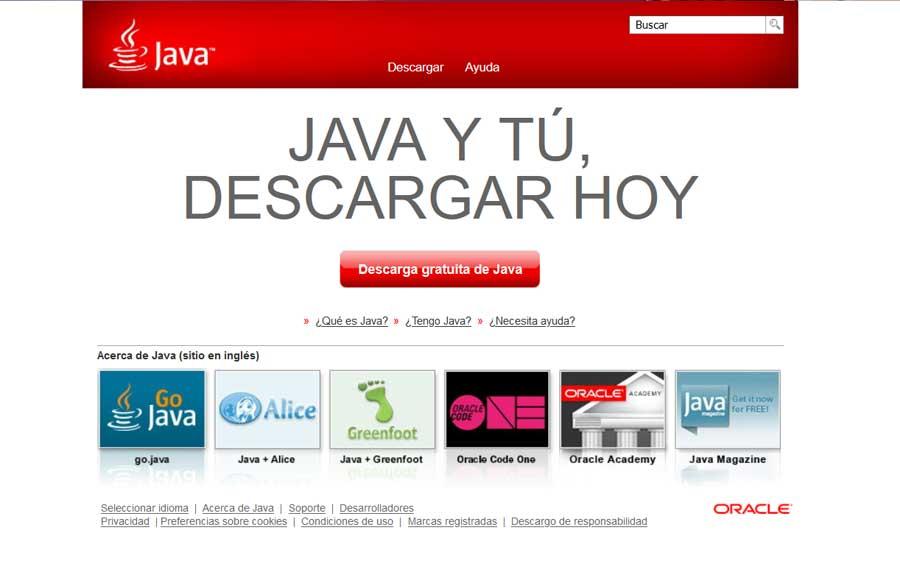 Therefore, to get hold of the development component that we have talked about, we just have to click on the Free Java Download button. Next, it will lead us to a window in which we are informed if our browser can execute the Java plug-in, which most of the time will be negative at this time.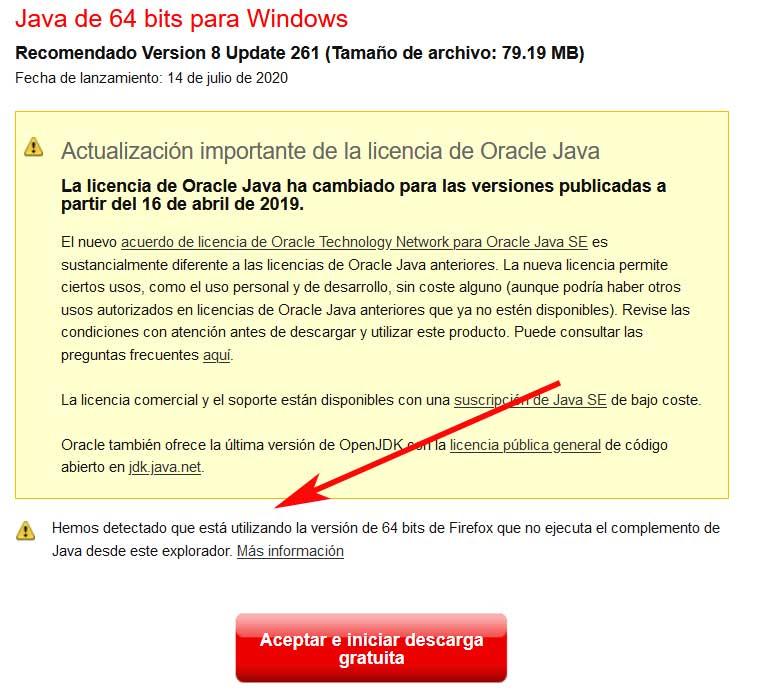 Once we accept everything, we download Java as one more executable than any other program. Therefore, once it has been completely downloaded to our computer, we can install it by just double clicking on the corresponding file. This will make the Java component already part of our operating system.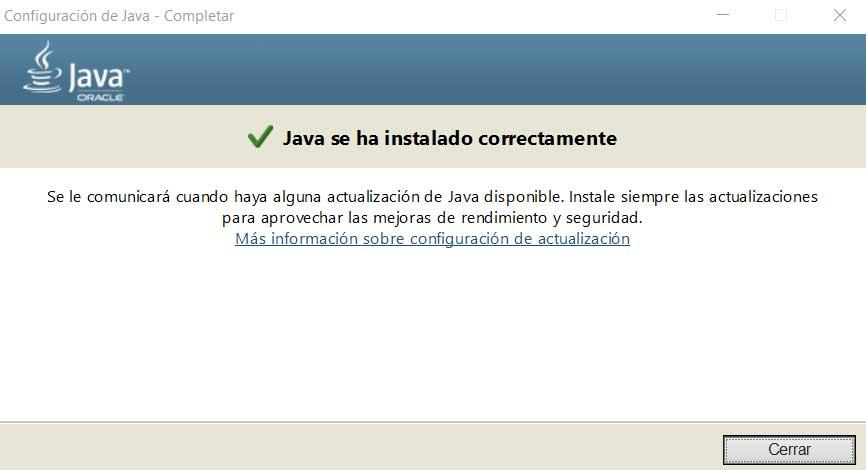 Precautions to take when using Java
Anyway, to avoid the security problems that we have talked about, at least as far as possible, we can take some precautions. First of all, we must make sure that the latest version of Java is always installed on the computer. To do this, we no longer have to start the Java Control Panel by typing the name of the programming language in the Windows search bar.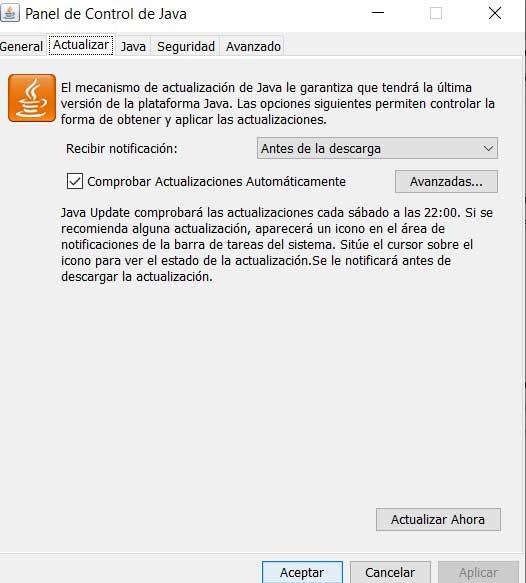 Once we have it on the screen, at the top of the window we find several tabs, among which we find the one called Update. Well, this is where we will have the opportunity to tell the platform to update automatically, which is the most recommended.
On the other hand and as a precautionary measure, we also recommend that you go to the Security tab. We tell you this because in this section we will have the possibility to establish the security level when executing Java applications. Therefore, as you can imagine, it is best that in this section we put it as Very high.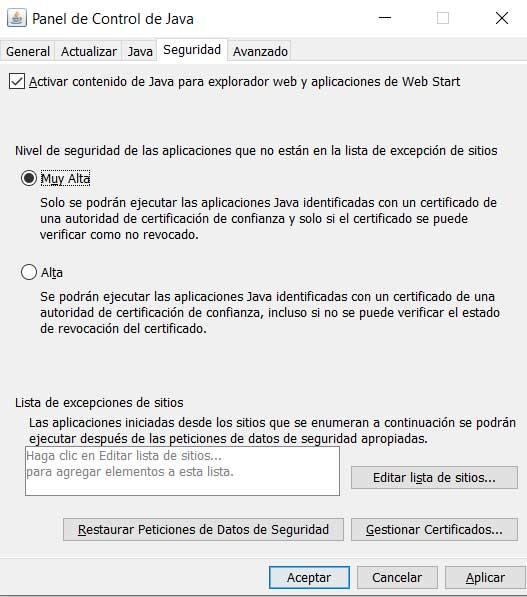 Uninstall Java on Windows
Well, once we have seen how to install Java on our Windows computer and the precautions to take in its use, let's see how we can uninstall it. To say that for this we have two equally effective methods, one manual, and another from the hand of the platform itself. First of all, we have the possibility of eliminating the Java component from our PC using the traditional method.
That is, we can access the Configuration application with Win + I and go to Applications / Applications and characteristics. In the list that appears, we do not have to look for the entry corresponding to Java, where we find an uninstall button.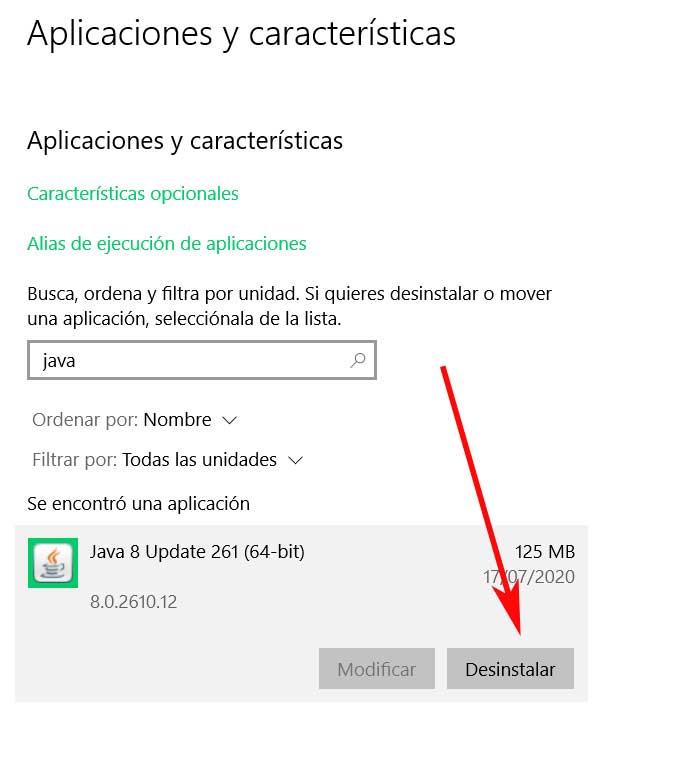 On the other hand, it is also worth knowing that the platform itself presents us with its own uninstaller that we can download to the computer. Thus, after executing it, it detects the version of Java that we have installed, and removes it from the PC. This is something we can get from this link.