Windows
Install disney + on windows 10 to enjoy watching their series and movies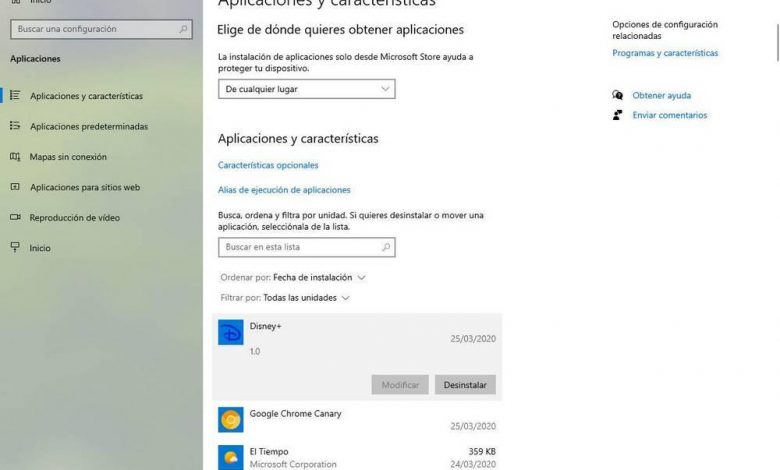 After a very long wait, Disney + has finally arrived in our country. This new streaming entertainment platform wants to compete with Netflix and HBO by bringing all the series and movies from Disney, Pixar, Marvel, Star Wars, and National Geographic documentaries, to provide us with hours and hours of entertainment. Like the other platforms, this one has its app to install on Android and iOS, however, what about the PC?
Disney + is not available for Windows 10
Disney + allows all users to access its catalog through its website. Anyone who wants to watch a Disney series or movie can do so from the browser, be it Chrome, Firefox or the new Edge Chromium. However, for now, there is no universal application that allows us to use this platform in a similar way to how Netflix allows in Windows 10.
It is true that there is an app that allows us to access Disney + content from the Xbox One. However, this application has not been developed in keeping with universal application standards and therefore cannot be downloaded on Windows 10.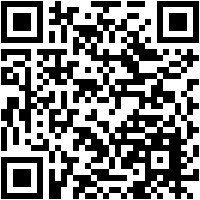 Luckily, there is a little trick that we can take advantage of thanks to which we can create and install our own app in seconds to enjoy Disney + more on Windows 10.
Install Disney + on Windows 10 thanks to Edge
One of the characteristics of Edge Chromium is that it allows us to convert many web pages into applications so that we can install it on the computer. This is possible thanks to progressive web applications, PWA, which can work in the same way both from the browser and independently.
To do this, the first thing we must do is make sure that the new Edge Chromium, the Microsoft browser that wants to stand up to Google, is installed on our computer . Once we have it installed, the next step will be to open it and access the following link, to the Disney + website, to continue with the process.
We will open the options and tools menu of the browser, and we will go to the "Applications" section. Here we will see a new option called " Install this website as an application ".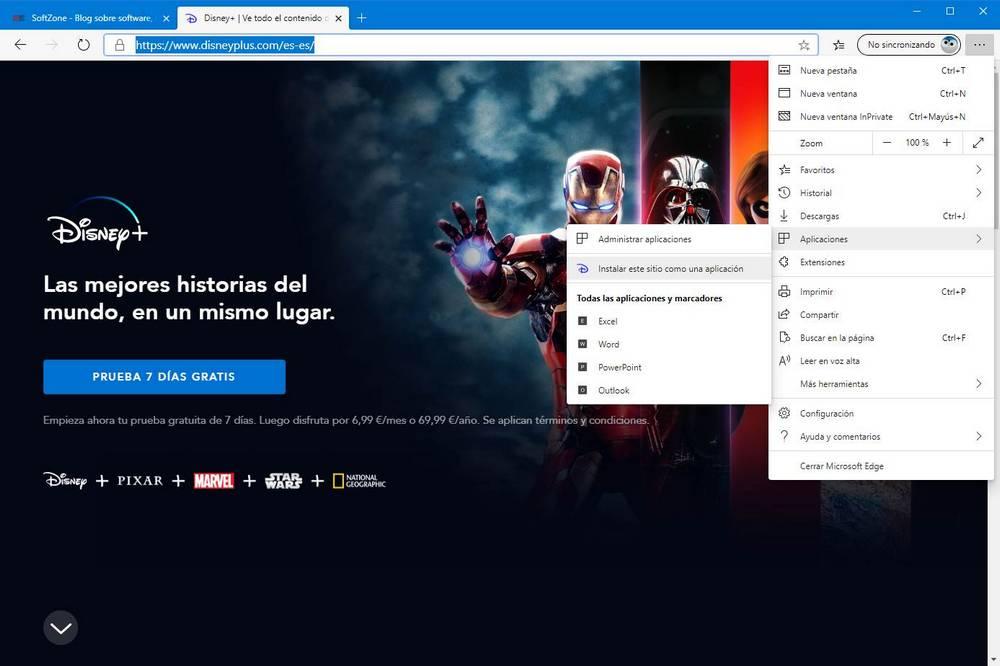 Next we will have to give a name to the application that we are installing. In our case, we are going to call it « Disney + «.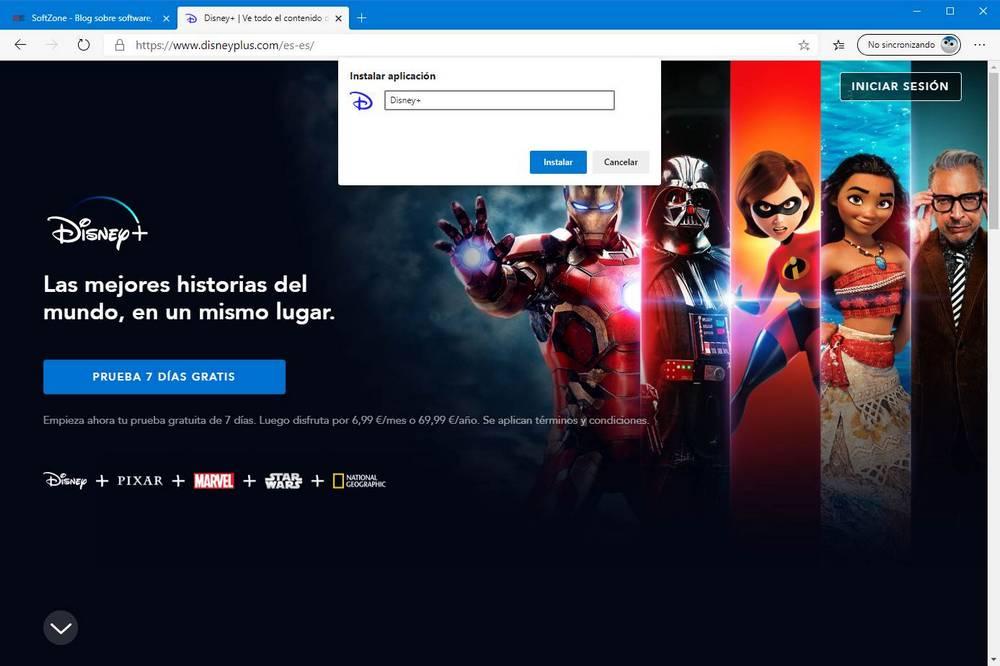 Clever. The new Disney app will automatically appear on our desktop, as a shortcut. Now, if we double-click on it, the program will open automatically and from it we will be able to access all the content of this platform.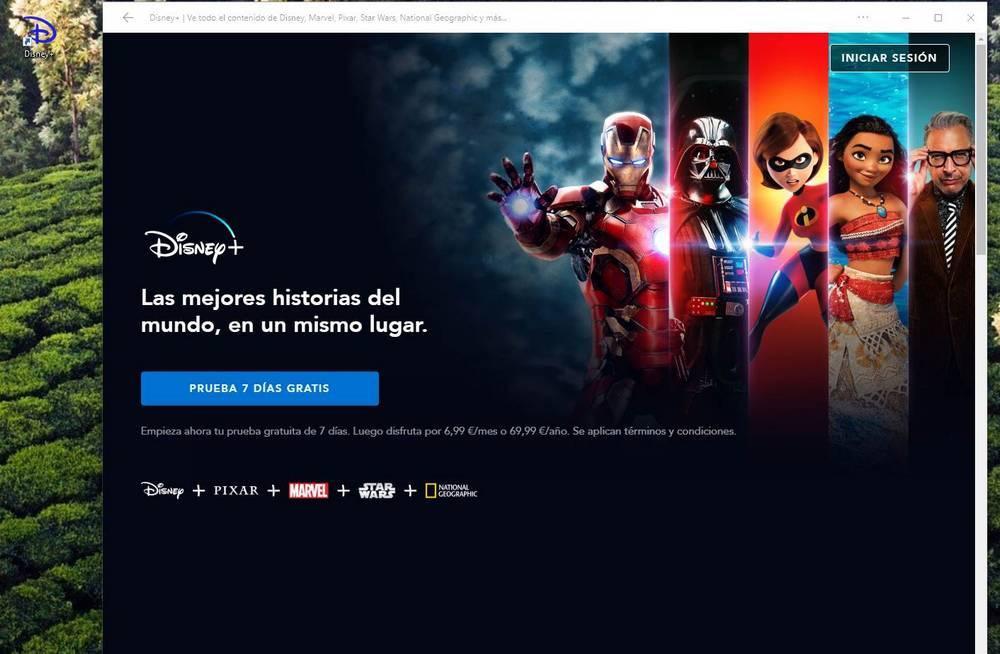 How to uninstall this app
When we get tired of using this platform, or stop paying for it, we can uninstall it from Windows 10. We can do this in two different ways. The first of them is to eliminate the direct access as such, so that it disappears directly from our PC. Although, in truth, this is not the right option, as it will leave traces.
When we install a PWA in Windows 10, it appears registered as one more application on our PC. Therefore, to uninstall it, we must go to the Settings> Applications> Applications and features section and uninstall it from here as if it were just another system application.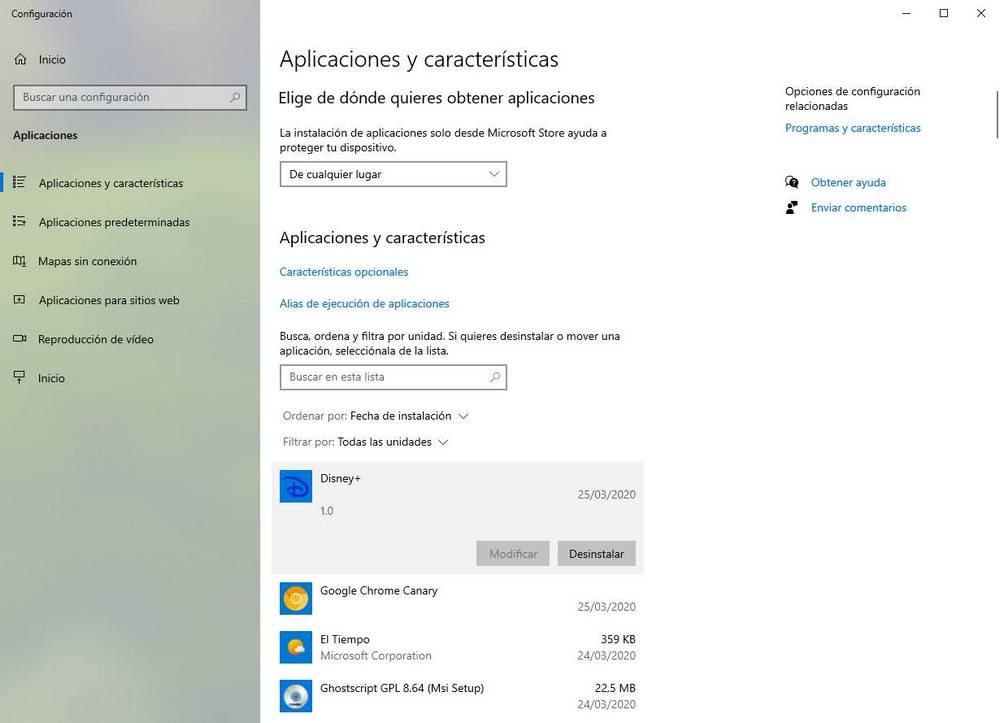 Doing so will delete all your data and Disney + will completely disappear from our PC.
Disney + prices
Like any other streaming platform, Disney + is a paid service. In addition, it does not have a free trial version, so, to use it, we will have to pay from the first moment. The price of the Disney + subscription is 6.99 euros per month, with no commitments. If we want to save, we can opt for the annual plan, of 69.99 euros per year, with which we can save 60 days and get this service for less than 5 euros per month. As of February 2021, the price rises to 79.99 euros per year.
With this subscription we will be able to use 10 devices at the same time (very useful to share the service with other people) and we can even obtain unlimited downloads in high definition.
How to watch series and movies in 4K and with 5.1 sound
By default, all the Disney + content that we will be able to see from the PC will be in HD. However, if we install the app on a television or a device compatible with 4K, some series and movies will offer us the possibility of playing in this resolution. How can I do it on a Windows computer?
The only way to be able to get 4K movies and series from your PC is to have a computer ready to play this type of content. Therefore, we must make sure that our processor is compatible with HEVC codecs, and we have a graphics that is compatible with 4K resolution. It is also necessary to have a 4K monitor connected to the PC through a cable capable of maintaining this resolution without problems throughout the playback.
We also need to use a web browser that supports such resolution. By default, Chrome and Firefox are not due to codec issues.
If we do not comply with the above, we can only see the series and movies in HD, no 4K. And the same goes for 5.1 sound, as the only way to reproduce it is through a Dolby-compatible sound system.