Windows
Install android in windows 10 thanks to android-x86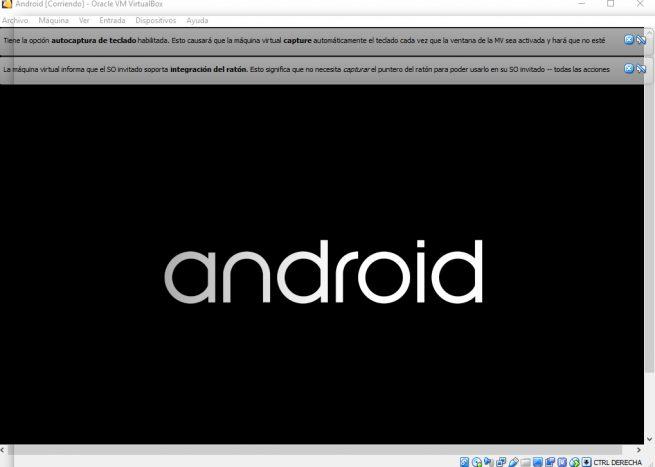 As it has just been announced , the Android-x86 project has already announced the availability of the stable version of Android-x86 8.1, so from now on, all those who want it will be able to run Android on any PC.
This is a project that has been working on since last June and is based on the Android 8.1 Oreo mobile operating system, so it is now stable for integration into desktop computers. To say that the rendering of this software is possible on devices with GPUs not compatible with OpenGL ES 2.0, through SwiftShader, in addition to that this Android-x86 8.1 also includes support for hardware accelerated codecs on devices equipped with Intel HD graphics cards , and Intel G45.
That is why in these lines we are going to show you how to make use of this new version of Android x86, in a virtual machine on your PC and work with it from this same platform without any problem. Thus, for this we are going to use the popular Oracle application, VirtualBox, of which we have already spoken to you on several occasions in the past.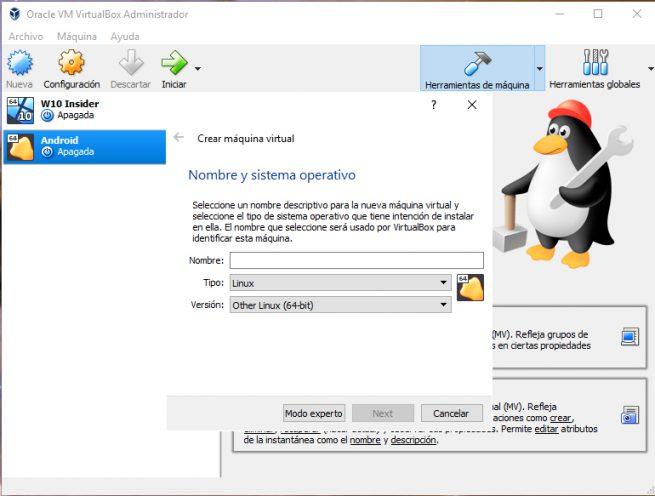 Therefore, first of all what we have to do is download the ISO of the new operating system that we are going to install in the virtual machine from here, and then run the aforementioned Virtualbox.
Thus, once we have started the program, first of all we are going to add a new virtual machine by clicking on the button represented by the "+" sign on the main interface.
We assign the name you want to it, and in the section "Type" can select "Linux", and "version" specify other Linux of 64 bits.
Thus, once we have created the virtual machine, we have to configure it and add the ISO that we downloaded previously, for which we click on the entry with the right mouse button and select "Configuration".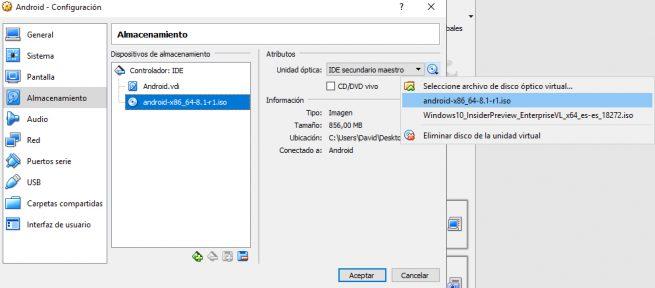 In the new window that appears click in the section on "Storage" on the left side of the interface and, after clicking on "Empty" in "Optical Drive" and can navigate to the location where we keep the ISO from the Android we want load into the virtual machine.
Once we have added it, we accept by returning to the initial interface of the program, and we mark it again with the right mouse button, but in this case we select "Start". It is then when the process of execution or installation of the new Android that we are going to use on our desktop computer will begin .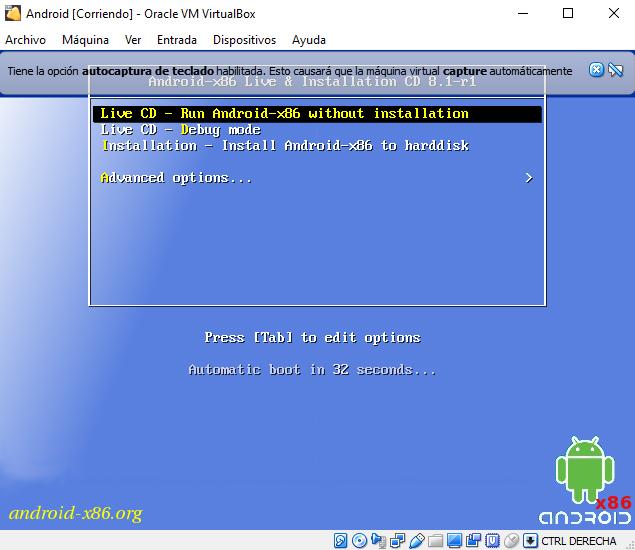 How to install Android on our PC
Thus, the first thing that appears is a menu like the one we see in the attached screenshot, where we can select between installing Android on the computer, or creating a Live CD of the system to start it without having to install it in the virtual machine, all It will depend on the needs of each one.
Then the process of loading the ISO in Virtualbox will begin, so we will clearly see on the screen a message that reads Android in large, a process that may take a few minutes, depending on the type of installation selected, and the capacity in terms of features of our PC.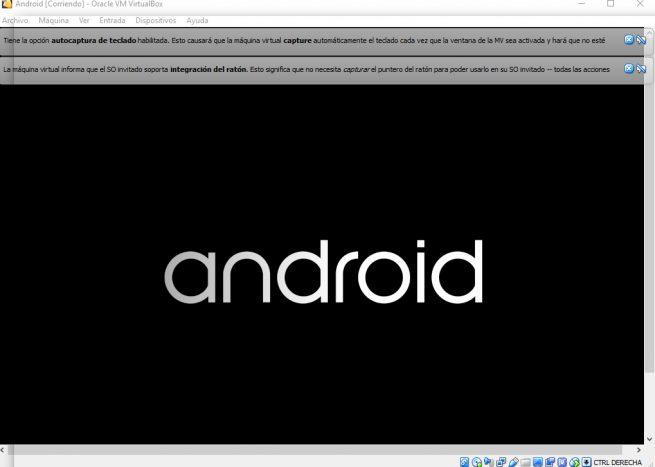 Therefore, once the ISO has been loaded into the virtual machine, we can begin the process of configuring the new Android system on our desktop computer, all in a similar way to how we have probably done it other times on our devices. mobiles.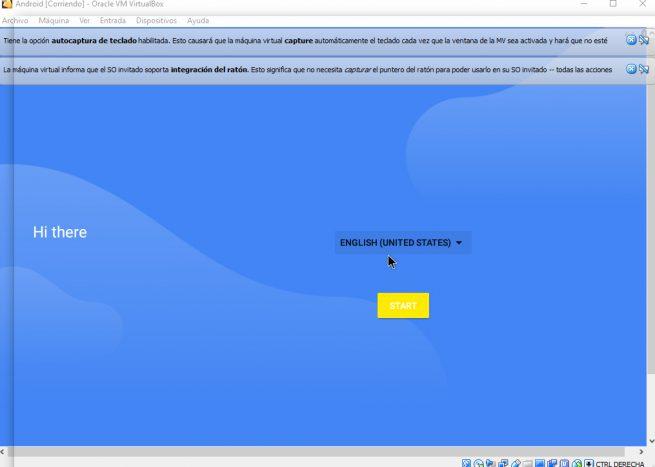 This is a fairly simple process that will allow us, from now on, to be able to use the world's most widely used operating system for mobile devices, but in this case on our desktop computer through a virtual machine that we have created. with Virtualbox software.
The limitations of using Android on a PC
Google's operating system is intended to be used on devices such as smartphones and tablets, not computers. This is one of the reasons why official Android images do not support PC architectures and it is necessary to resort to alternatives such as the Android-x86 project for this.
Hardware, software, functions … everything is limited
Although it is possible to install Android on our computer, the truth is that we will be quite limited in many aspects. For example, there are applications that when detecting an unofficial version of Android will not work. All applications are designed to be used on touch screens, so using them with a keyboard and mouse will be very unintuitive.
Nor will we be able to make use of OTA updates to the operating system.
Regarding compatibility, the drivers included in Android-x86 are limited, and surely we end up having problems using it on many types of computers, despite having the support of the Linux kernel. The hardware is not going to perform at 100% of its capacity either, and some games (if we want to play here) may give us problems.
Alternatives to have Android in Windows 10
The Android-x86 project is very interesting to be able to enjoy the advantages of the Google operating system on a PC. But it is extremely limited. There are many things we cannot do with it. Therefore, in case of having some special needs, it is better to know some of the alternatives that will allow us to better enjoy the advantages of Android on the PC.
Without a doubt, one of the best ways to bring Android to Windows is through Android Studio. The official Google programming IDE has one of the best Android virtual machines that will allow us to install and test up to the latest version of this operating system with very few limitations. It is resource intensive and a bit slow, but it is the "official" way to have Android on Windows.
And if what we want is an Android that works natively, then we can opt for Phoenix OS. This project is similar to Android-x86 but has a much more up-to-date support, in addition to completely redesigning the interface to become a hybrid between Android for PC and Chrome OS.
Install Android on the PC or virtualize it?
This is the question we most often ask ourselves when we want to test Google's operating system on a PC. Is it better to virtualize it, or do we install it physically on the PC? Each method has its own advantages and disadvantages. For example, physically installing it on the computer will allow us to take better advantage of the PC hardware (although not complete). It also allows us to have an alternative operating system to start the computer. But it forces us to turn our backs on other systems, such as Windows, which are much more designed to run on a PC.
If we virtualize Android on Windows, we will lose some performance (little, considering current virtualization techniques), but we will gain in many other ways. For example, we can use Android and Windows at the same time, share resources between both systems and most importantly, not put our data at risk.
It depends on the needs of each one, we will have to choose one system or another.