Windows
Improve windows performance, clean the registry without risks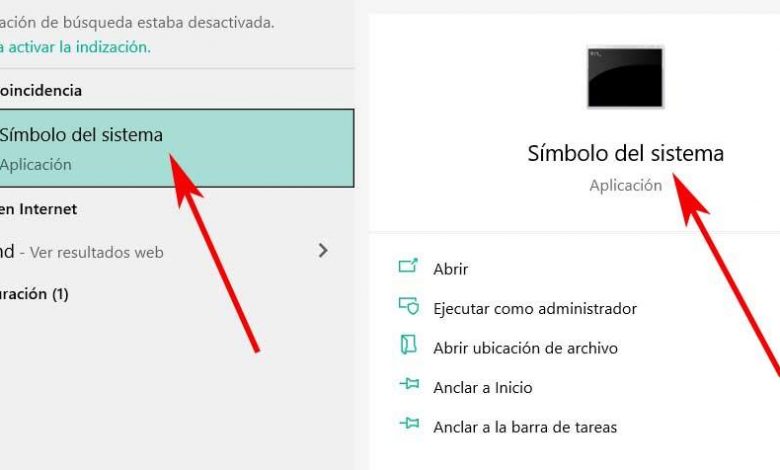 When working with our Windows-based PC, we are faced with an intuitive user interface that allows us to get the most out of the operating system. But we must know that under it there are a good number of functions, commands and services in constant operation. This is what happens, for example, with the Windows registry, an element that we want to focus on in these lines and that we are going to clean up.
For those of you who don't know, this is one of the most important elements in the internal workings of the system. In most cases, it is completely transparent for the user, since the changes that are made to it usually take place in the background. However, this Windows registry has its own editor that we can access easily. To do this, just type the regedit command in the search box on the Taskbar.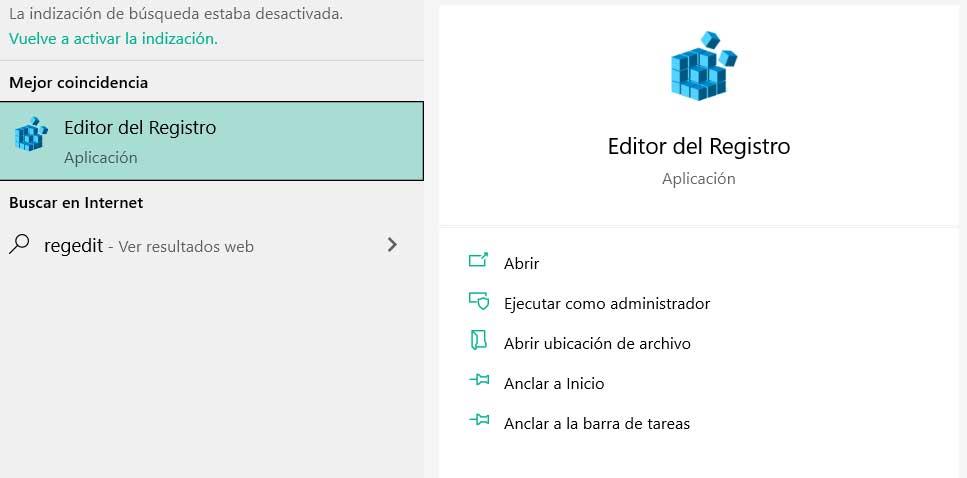 Why shouldn't we touch the Windows registry
Of course, unless we know very well what we are doing, we do not recommend touching anything of it. A wrong change could lead to a malfunction of the operating system at various levels, hence the danger that it entails. To give us an idea of ​​what we are really talking about, say that here we refer to a database that stores the configuration settings and Windows options.
Therefore, this registry is used to save much of the information and settings of the operating system itself. In addition, all this also refers to the hardware devices that we add, user preferences, system configuration, installed programs, etc. Hence, as you can imagine, its importance is vital in the equipment we use every day. To all this we can add that every time we install a program, a series of entries and instructions regarding it are added here.
All this contains a lot of additional information about each software, as well as its configured options, among other things. It is true that experienced users can make changes at this level with success. But equally, if we make mistakes here, the system can start to fail.
Clean Windows registry without programs
Because a lot of information is stored in it, it is usually used by the system for all kinds of tasks. But of course, as expected, all this, over the months and years, takes up more space. Therefore, carrying out a periodic cleaning of it will never hurt. This yes, we must avoid doing it ourselves by hand at all costs, for example looking for entries manually.
Unless we are expert Windows users , it is better to use specific tools for all this. In fact, we also have the possibility of using some implemented functions of the system that will help us in all this.
Make a registry backup
Of course, be that as it may, before making changes to the Windows registry, we recommend that you make a backup of the Windows registry itself. To do this, we access the editor, as we taught you previously through the regedit command . Thus, in the new window that appears on the screen, what we do is go to the File / Export menu option.

This will allow us to create a new file as a backup that we keep in a safe place in case we have to import it later. Thus, in case of disaster, in the same menu we can import that backup copy of the registry to solve the failure that we have caused with the change.
Clean the registry with Space Cleanup
If we focus on cleaning the registry from within the operating system itself, perhaps the simplest and safest method is to use Disk Cleanup. This feature is also more than adequate for removing unusable files from your hard drive. It should be noted that it is not specifically designed to clean the registry, but it can remove remnants of Windows applications and drivers. Thus, when you delete these files, the corresponding registry entries are usually deleted as well.
For this we have to write its name, Disk Cleanup, in the search box. Here a new window will appear in which we choose to click on the button called Clean system files.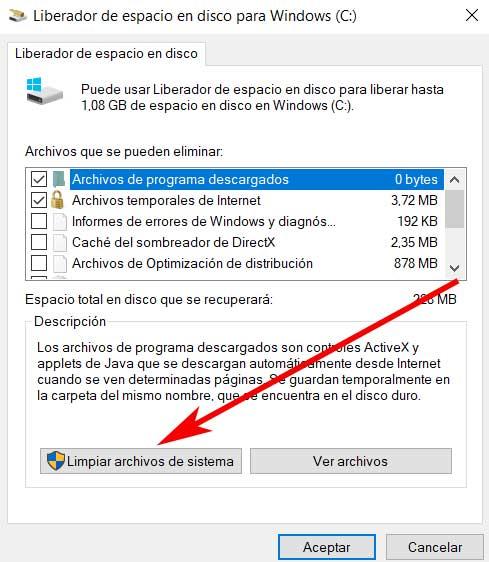 This adds some more options for the function to scan in these to have more sections where to do a cleaning. Therefore, in the window that appears, we no longer have to mark the options we want to clean up Windows, certain elements of it, and its registry entries.
Use the DISM command
On the other hand, we do not find this useful command from the operating system itself , the so-called DISM. Its meaning is Deployment Image Servicing and Management, a tool built into Windows that is used to repair system errors. It can also help us to repair problems related to broken registry entries, although it is not a registry cleaner as such. With everything and with this, this is a command that, used well, can be of help to us when it comes to improving and cleaning the registry as such.
To do this, what we do is open a command prompt window. This is something that we achieve by simply typing the CMD command in the Windows search box.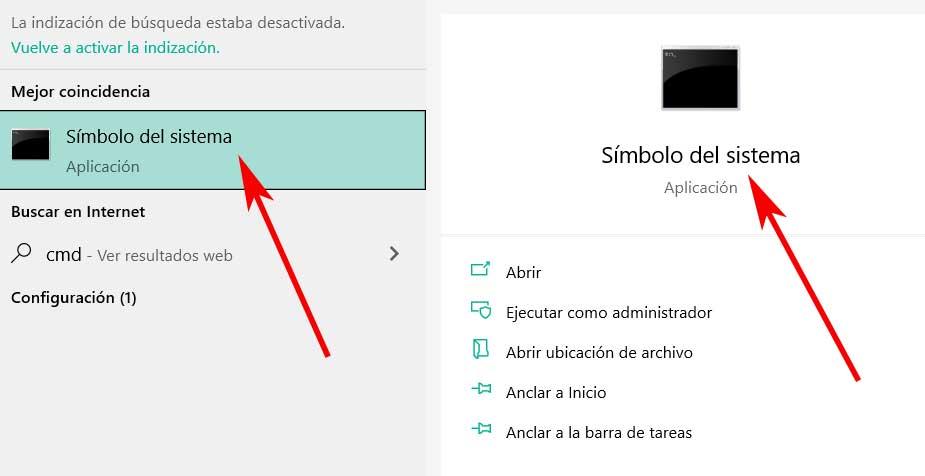 Of course, it is recommended that we run it as administrator with the right mouse button. Then the command prompt window will open, where we enter the following command:
DISM /online /cleanup-image /scanHealth
What we must know once we have reached this point is that the analysis that is carried out finds and cleans the system errors. Not all of them will be directly related to the registry, but they will still help us to make the PC work better. In addition, all this is carried out in an automated way by Windows itself. This means that the risks of something going wrong are much lower than with other methods.