Windows
If you see blurry letters in windows, you should follow these tips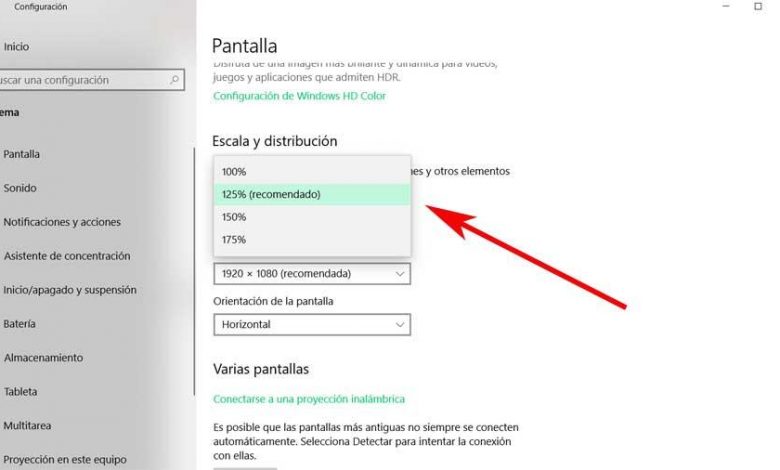 Windows 10 is the PC operating system used by most users at the moment, a trend that does not look much to change anytime soon. But of course, due to the around one billion pieces of equipment to which it has to adapt, it cannot be said that it is a system free from failure and problems.
In fact this is something that unfortunately, in one way or another, most of us have already been able to experience first-hand. But of course, we can always run into some more serious errors than others, as you also know. An unexpected failure of a controller or functionality is not the same as a total system crash . With everything and with this, in most cases, those from Redmond are responsible for correcting these based on patches and updates.
It is for all this that in these same lines we are going to focus on one of those problems that, without being considered as serious, can be very annoying. As often happens in these cases in Windows 10, the software itself presents us with several possible solutions for all of this that we can use, as we will see. Well, in this specific case we want to focus on those cases in which, right off the bat, we begin to see blurred letters. It may be the fault of our own eyesight, but that is not the case that we will discuss here.
Next we want to focus on an error that occurred in Microsoft's own software, as you can imagine. Therefore, it may be the case that out of the blue at a given moment we have found that we see blurred the letters of Windows. It is true that at first we can think that it is our thing, especially if we have spent many hours in front of the screen.
Graphics driver problems
However, if after taking a short break and after restarting the computer we see that this continues to happen, then that is when we pose the real problem. And it is that at that moment we will realize that it is Windows 10 itself that is causing the error that we are commenting on. To give us an idea, with all this we mean that suddenly some problem in the system causes the letters to not be completely clear. As you can imagine, this is something that can be really uncomfortable.
Therefore, below we are going to review some possible solutions that we can carry out to solve this unpleasant problem.
One of the first culprits that may come to mind if necessary is the graphics system that we have installed on the computer. At the hardware level, it is very strange that the graphics itself has been damaged, so it may be due to something related to the drivers. That is why the best solution we can choose to make sure is updating them. We do this from the Device Manager, which we access by right-clicking on the Start menu.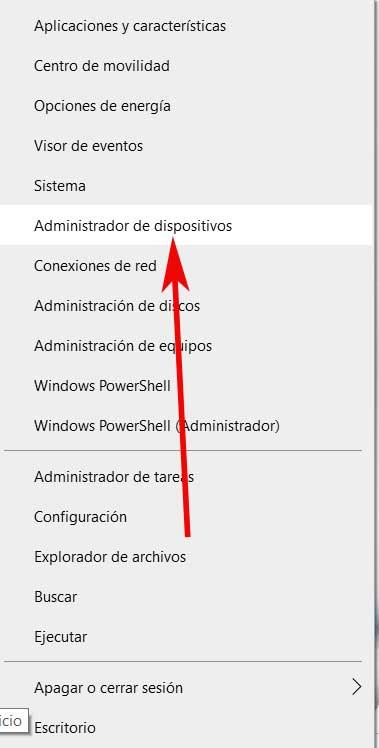 Once in the new window that appears, we must locate the entry corresponding to the computer's graphics card, in Display adapters. Thus, we click on it with the secondary button of the mouse, where we will see the possibility of updating the driver.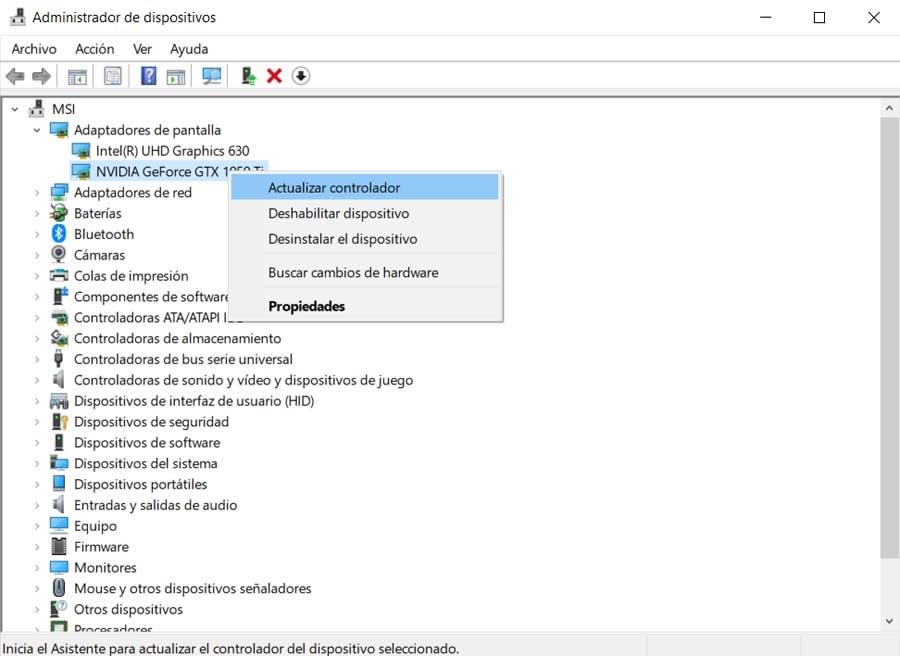 Computer screen failure
Although this is not directly related to Windows as such, it would not hurt to verify that the problem does not come from this peripheral. To do this, the first thing we can do is make sure that it is correctly connected, that is, that it is not loose. At the same time, we can also test it on some other Windows computer to make sure that the failure does not come from here.
Incorrect resolution on monitor
On the other hand, it is possible that the problem we have comes from having a screen resolution that is not the native one of our monitor. This could lead to incorrect readability of the texts throughout the operating system. In fact, it would not only affect these elements, but also almost everything appeared on the screen, it would not look good at all. But this is something that has an easy solution, as we are going to show you.
Thus, at this point, the first thing we will do is right-click anywhere on the desktop and select the option of Screen Settings. This will lead us to the Settings application, where in the Screen section we have to locate the section called Screen resolution.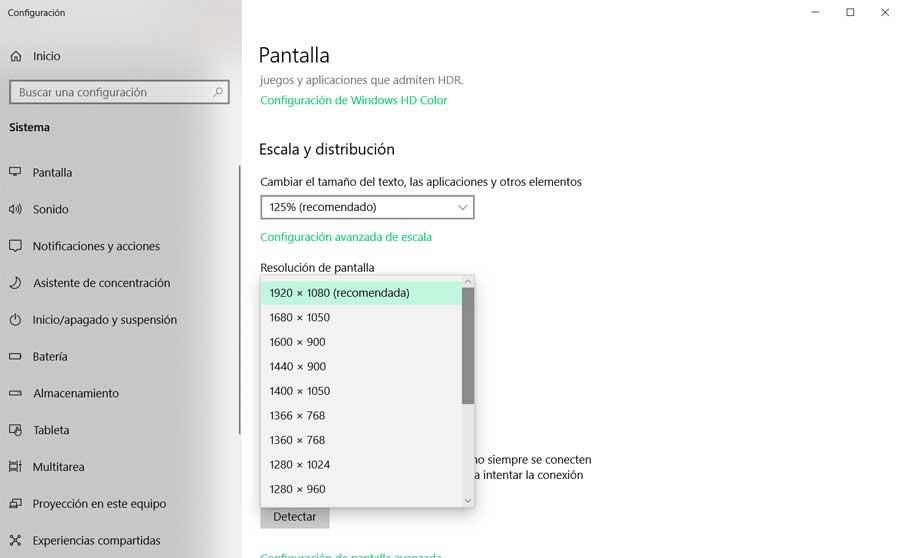 Then a drop-down list will appear with the different resolutions supported on this equipment. Therefore, the best we can do is opt for the one that puts in parentheses as Recommended.
Use ClearType to fix the bug with the texts
In order to solve the failure that we are talking about in these same lines, we can also use a Windows function that is not too well known. Specifically, we refer to the ClearType call , something we access by typing its name in the search box of the Start menu, for example.
Thus, we can start it, after which we find a selector where we can activate the Windows text optimizer or ClearType. Next, we click on the Next button so that the function as such does the pertinent internal checks by itself. This consists of five steps that we can confirm to improve the readability of the text in Windows.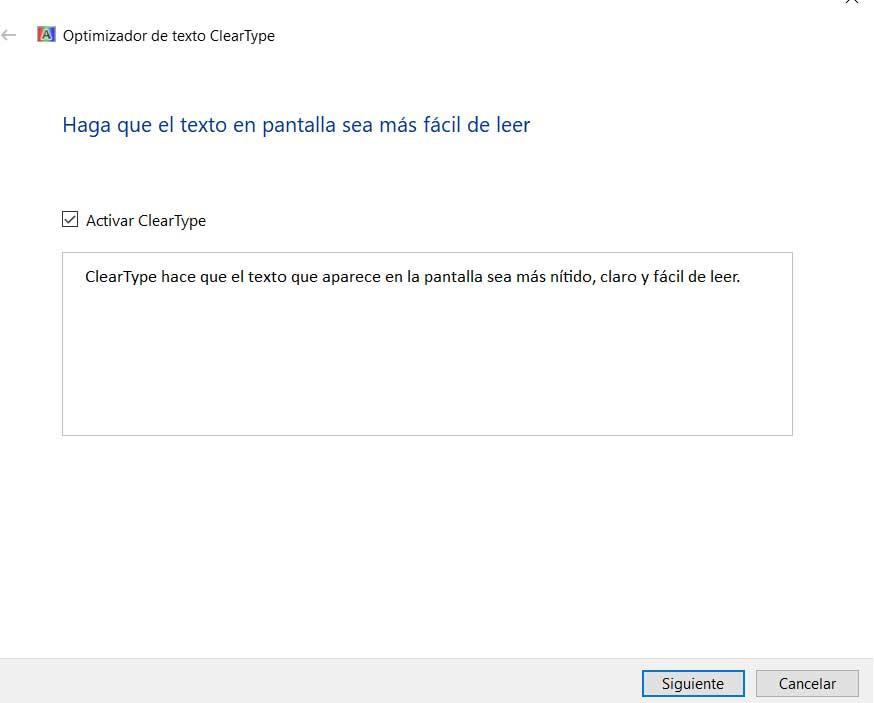 With all this, what we really achieve is that the system by itself correctly adjusts and focuses the text that we see on the screen on a daily basis. It goes without saying that this simple process should correct the blur problem we are facing.
Change in scaling and distribution in Windows
Depending on the screen and graphics that we have installed on the computer, Windows automatically establishes a certain percentage of scale. This is something that at certain times can cause a failure in the visualization with texts, so let's see how we can correct it. To do this, as we have seen before, we have to access the Windows Settings application, something that we achieve through the Win + I combination.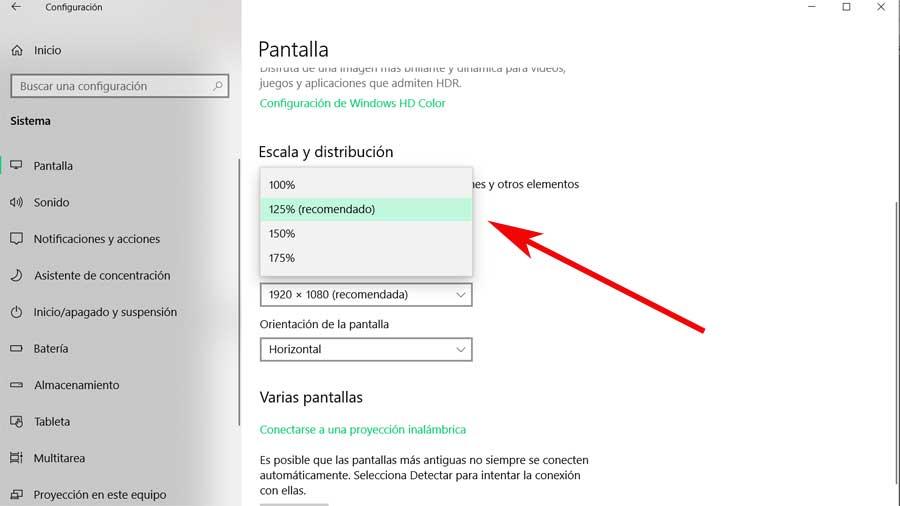 Here we go to System, and in the screen section we will see a section called Scale and distribution, just above the resolution. This is a drop-down list that recommends a certain scale, which we should establish to solve the problem.