Windows
How to view the list of updates installed in windows 10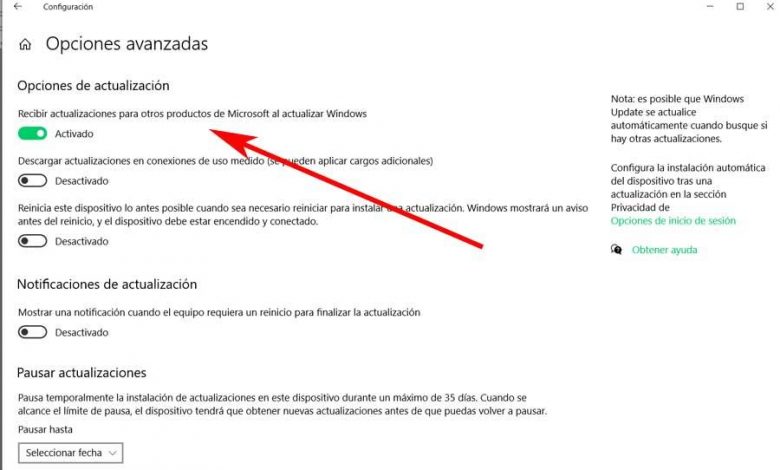 In addition to the semi-annual Windows updates (such as the new Windows 10 May 2019 Update ), Microsoft usually releases at least two cumulative updates per month. One of these updates is usually to correct vulnerabilities, and the other for maintenance and stability. These updates accumulate on our computer and, although if we install the latest patches we make sure that we have installed all the previous ones, sometimes it is difficult to know which updates we have installed and which ones are not.
The updates for Windows 10 are called a code starting with KB followed by a number. All of these patches automatically reach Windows 10 users through Windows Update. If we look at it, every time an update is downloaded we can see its corresponding code while downloading. If we are not pending, we will surely pass this number over.
Windows 10 keeps a list with all the updates that we have installed on our computer. Below we explain several ways to see this history to be able to know exactly what parts we have installed on our PC.
How to view installed updates in Windows 10
From Windows Update
One of the quickest ways to check this is to do it from Windows Update. To do this, we will simply open the Windows 10 Settings panel, we will go to the " Update and security> Windows Update " section and, in the central part, we will look at an option called " View update history ".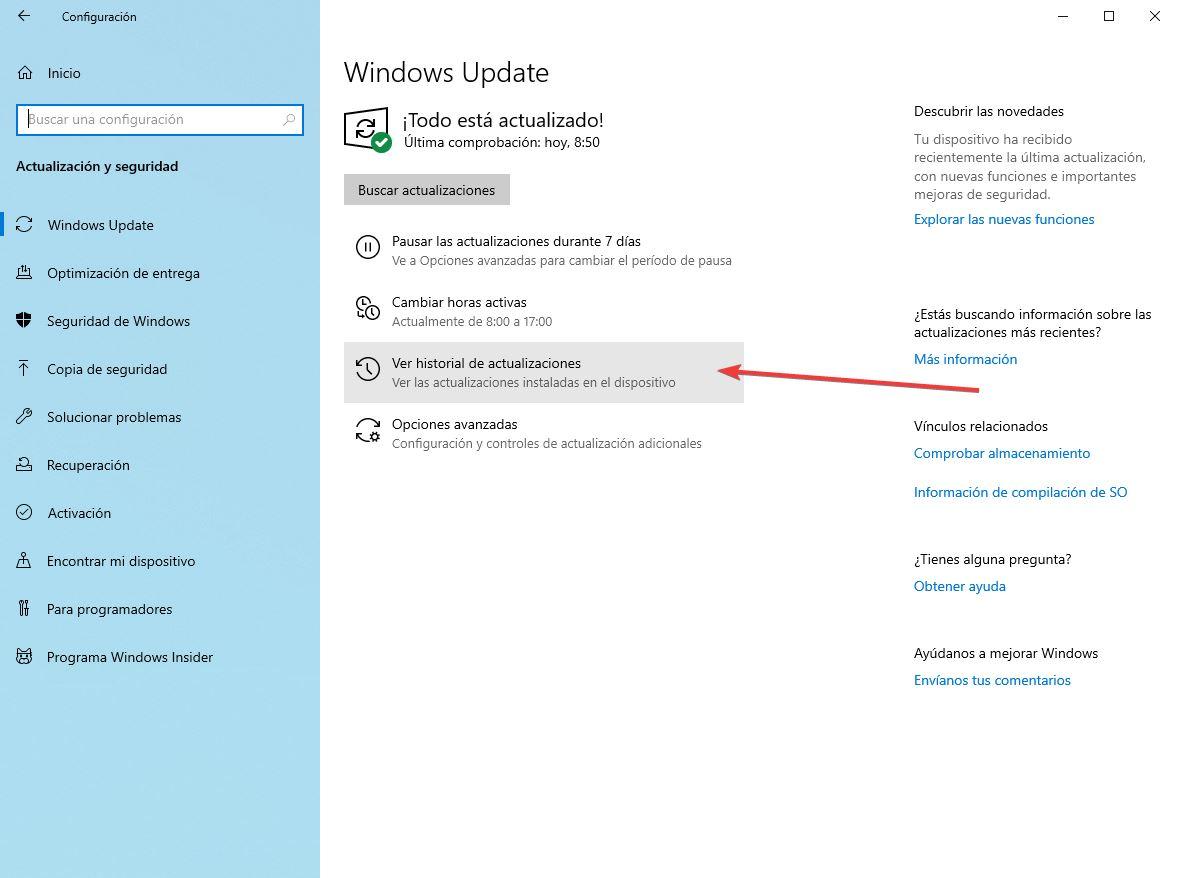 We click on this option and a new section will automatically open where we can see all the updates that have been installed. Each of these updates is organized into a category based on quality, drivers, Windows Defender database, etc.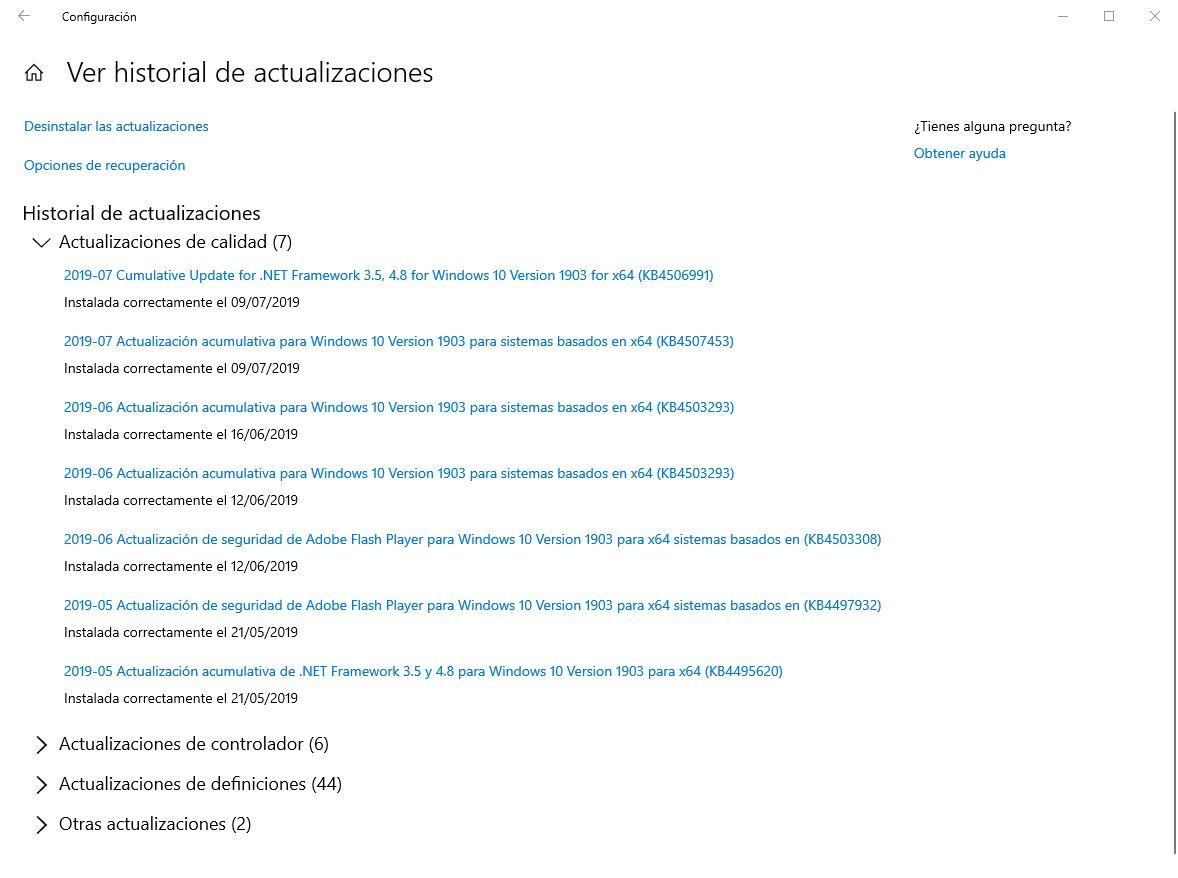 From CMD / PowerShell
If we want to go further, it is also possible to check all the updates installed in Windows 10 from CMD and from PowerShell.
To do this, all we have to do is open these tools (from Cortana, for example, by running CMD or PowerShell with administrator permissions) and executing the following commands: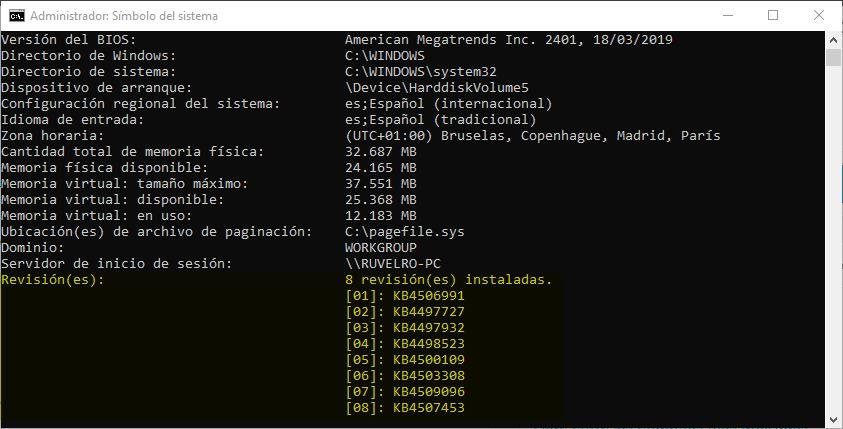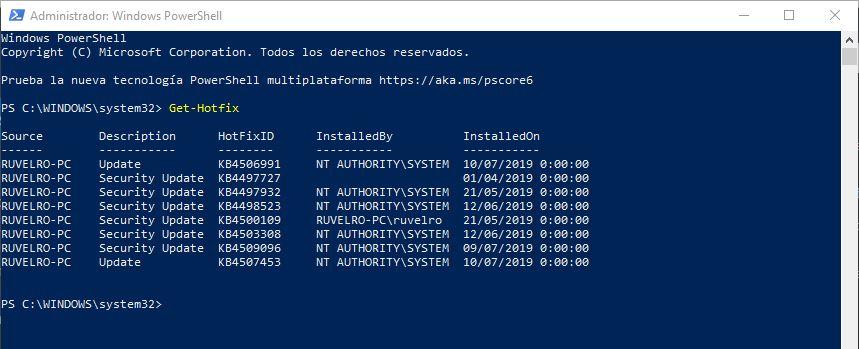 With programs
In addition to the two previous methods, there are also programs that allow us to have Windows updates controlled equally. And not only to know which ones are installed or not, but also to uninstall them in case we have some kind of problem with them.
WuMgr is one of the simplest programs for this purpose. Through a very simple interface, written in .NET, we can control all the updates, both mandatory and optional, that have reached the operating system.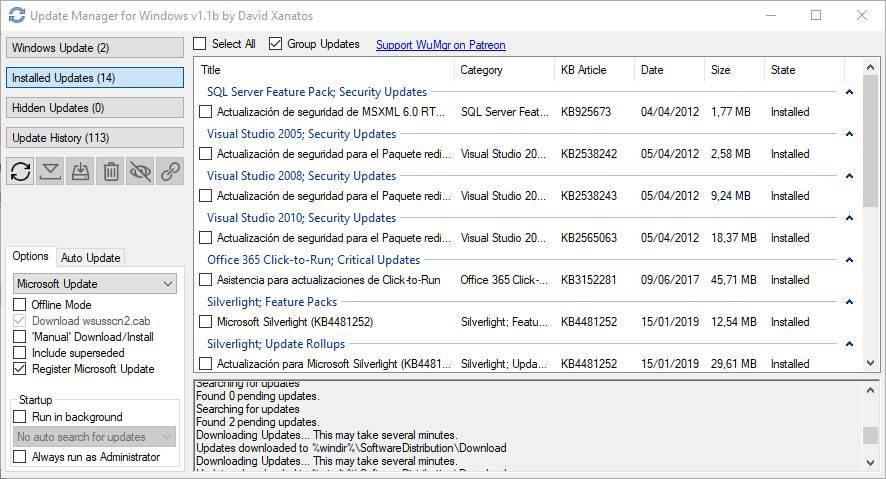 For those who do not end up getting along with Windows Update, and for those who do not like to mess around with PowerShell, this program can help them analyze the PC and know everything that is, or not, installed.
How to uninstall a Windows Update update in Windows 10
The previous options allow us to easily see all the updates that have been installed on our computer. However, they do not allow us to do other tasks with them, such as uninstalling them.
In this case, what we must do is go to the Windows Control Panel to be able to uninstall these updates. This is not recommended to do, unless something is malfunctioning and causing problems.
To uninstall an update that is causing problems on our PC, we will open the Control Panel from Cortana. Once in it, we move to the " Programs> Programs and Features " section and, on the left side, we will see a link called "See installed updates".
Click here and we can see again the updates that we have installed on our PC. If we select one of them we will be able to see a button that allows us to uninstall it from our computer.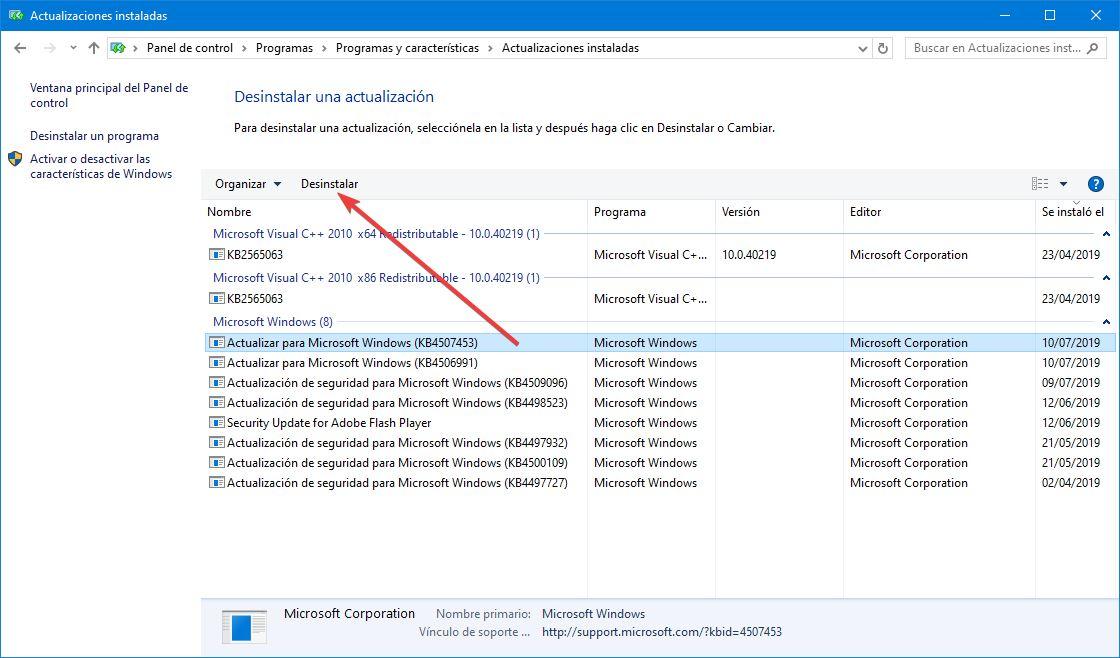 If we click on this button, Windows will uninstall the update from our computer. Of course, we must be careful because when Windows Update automatically searches for new updates, not having this installed will automatically download and install it on our PC.
How to receive only Windows updates
As we have seen previously, Windows Update is a tremendously useful tool as well as important in Windows 10. From it we have the possibility of receiving, from Microsoft, all the updates sent to the system and other components such as Windows Defend. But that's not all, since perhaps one of the greatest advantages that we are going to find here is the customization capabilities integrated here.
With all this, what the Redmond firm wants is that we have much more control over these updates that we are talking about. We cannot forget that they are one of the main sources of criticism of which Windows 10 itself receives complaints. The main reason for all of this is the problems that they give when, either downloading them or installing them. In fact they have become one of the main puzzles for the firm of Redmond in Windows 10. One of the options that we can customize from here, as we tell you, is the possibility of receiving only updates to the operating system itself.
By default this is configured so that we can receive new versions of Windows Defender or Office, for example, but that is something that we can limit. To do this, how could it be otherwise, we return to the Configuration application through Win + I. Then again we click on Update and security, but in this case we opted for Advanced options.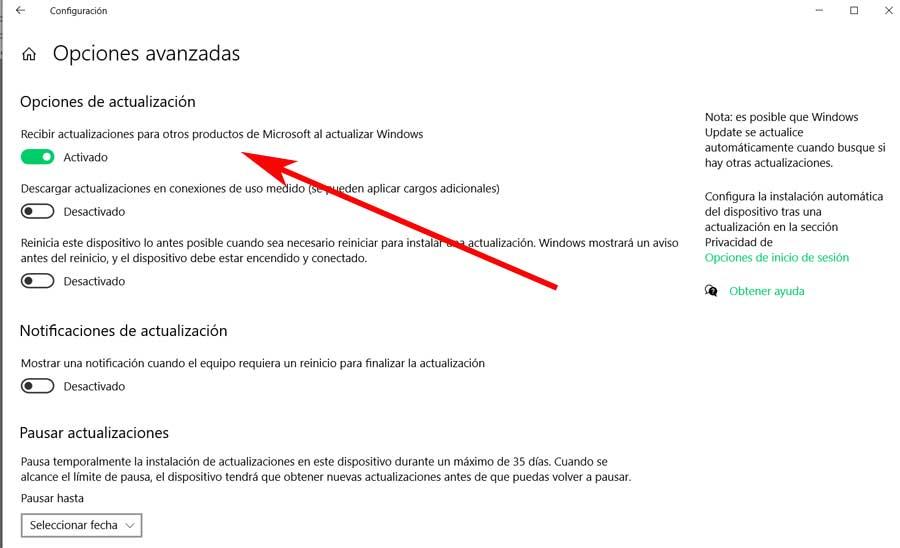 This is where we will have the opportunity to specify to Windows 10 the type of updates that we want to receive through this way. For this we have to locate the entry called Receive updates for other Microsoft products when updating Windows. This is an option that we can leave active, as it comes by default, or deactivate ourselves by hand.
In this way, as we mentioned, we will have much more control over the updates that we are going to receive on the PC, all of them related to Microsoft products .