Windows
How to uninstall programs and applications in Windows 10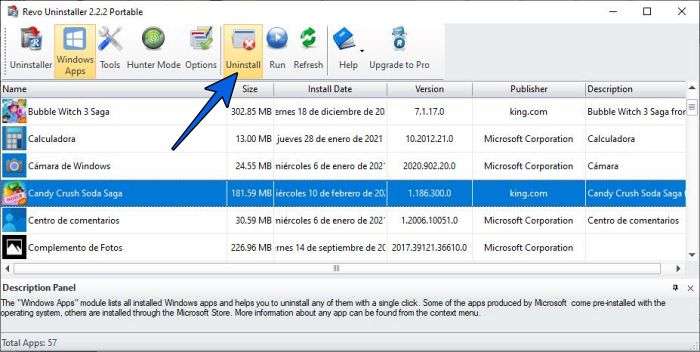 Eliminating programs that we no longer need is a daily task to keep the computer running smoothly. As a professional in the IT field, I have seen many times the complaint that " I cannot uninstall a program ". Next we will see several ways to uninstall programs and applications in Windows 10.
The uninstall programs unnecessary is a way to help improve the speed and performance of your Windows computer. But it is also a task that we must sporadically carry out to get rid of those programs and applications that we no longer want on our computer. In this post I will introduce you to the different ways to uninstall a Windows 10 program or application.
How to remove programs from my PC
There are basically 3 ways to uninstall a program in Windows 10 and here I will show you with their respective steps. But other than that, there are several more circumstances that I will try to develop in this guide.
What you will see here:
Uninstall programs and applications in Settings
How to uninstall a program in Control Panel
Use an uninstall of programs
1. Uninstall applications in Settings
The Settings application, in addition to uninstalling applications from Windows Store, also allows you to uninstall desktop programs:
# 1. Go to Settings with the Windows + i keyboard shortcut , and select Applications > Applications and Features.
Here you can see all the applications installed from the Store and conventional desktop applications.
# 2. When you click on the application you want to uninstall, the Modify and Uninstall buttons will appear .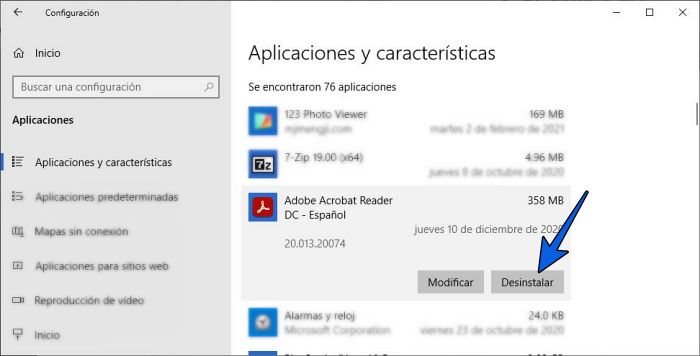 # 3. To uninstall a program you just have to select it and click the Uninstall button , and again Uninstall in the message that appears " This application and all related information will be uninstalled."
After this, the system will begin the process of uninstalling the program, which varies according to it, but should be brief.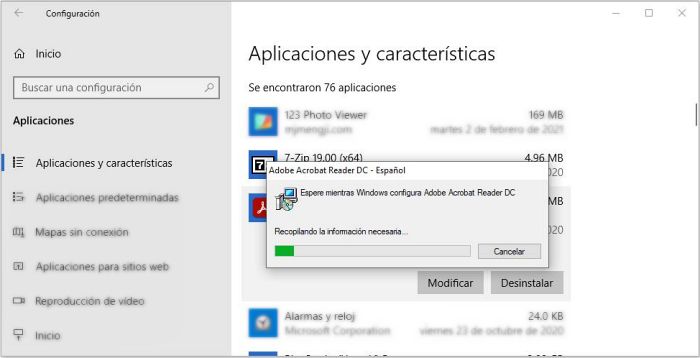 This method works perfectly, but many users prefer to use the Control Panel to uninstall desktop programs in Windows.
2. Uninstall programs from the Windows Control Panel
Uninstalling apps in Windows 10 Control Panel is similar to previous versions. But you must keep in mind the Control Panel cannot uninstall apps from the Store.
# 1. Go to Control Panel. Type "control panel" in the Start menu search and select Control Panel.
# 2. In the Control Panel, go to the Uninstall a program option under the Programs category , if it is by categories. If you are for large or small icons, select Programs and Features.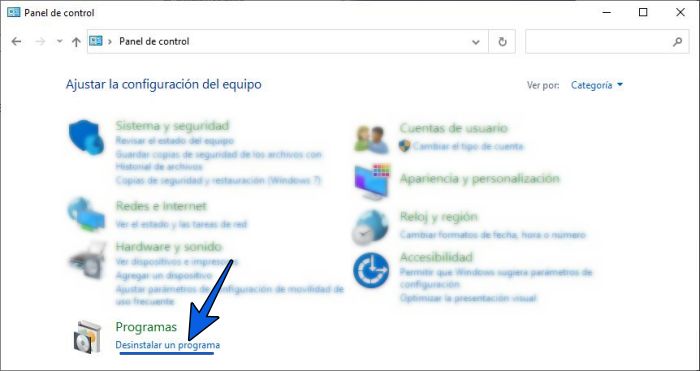 # 3. Select the program to remove and click the Uninstall option in the header column. Alternatively you can right click on the program and select Uninstall.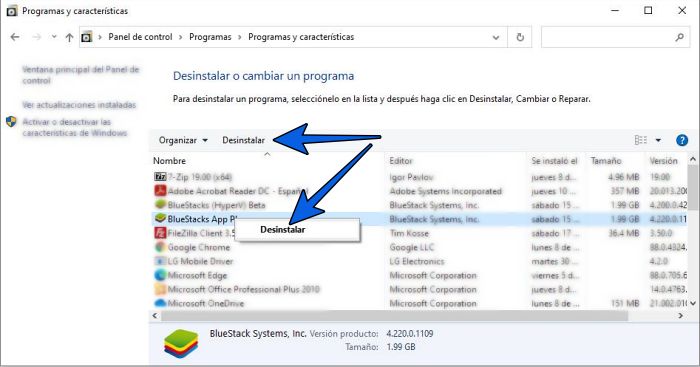 # 4. They may ask you if you are sure you want to uninstall the program, click Yes.
The system will begin to uninstall the application, and it may take more steps related to each respective program.
Remember that some programs require a reboot to complete the uninstall process.
If for some reason the program does not appear in the Control Panel or cannot be uninstalled, then you will have to resort to an uninstaller of third-party programs. These tools will allow you to carry out a forced and deep uninstallation, which will allow you to completely remove a program.
3. With a program to uninstall programs
An uninstaller is a utility that allows you to uninstall programs completely and without leaving any traces. These are ideal for programs that cannot be removed, do not appear, or simply cannot uninstall normally.
There are several good program uninstallers, for this time we will be using Revo Uninstaller Portable.
# 1. Download Revo Uninstaller Portable from revouninstaller..
# 2. Unzip the downloaded ZIP file.
# 3. Open the result folder and run the executable file RevoUPort.exe
# 4. To uninstall a program, in the Uninstaller tab select it and click the Uninstall button in the menu.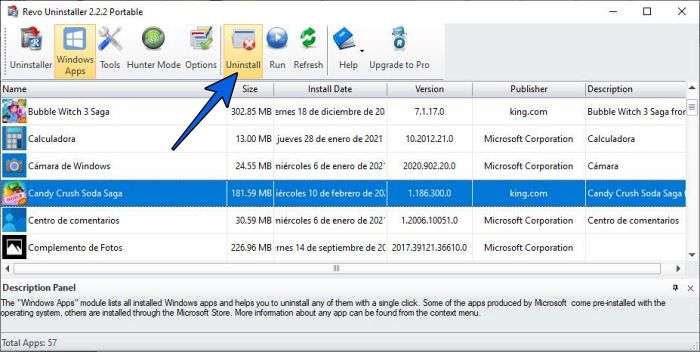 # 5. To uninstall an application from the Windows Store, select it in the Windows Apps tab , and click the Uninstall button .
The latter will also allow you to uninstall pre – installed Windows 10 applications.
The Hunter Mode or hunter mode can be a very useful option to uninstall a program in Windows 10 that does not appear.
When activating this mode, with just a shortcut icon you can drag it to the Revo Uninstaller window to see the options it can give you. Among them, uninstall it completely, remove it from the Windows startup or from the system tray.