Windows
How to Talk to Cortana in Windows 10 – Ask Her What You Want
It tries to facilitate the work to be done, with the incorporation of new features and taking others that were already present. There is also a version for smart phones, which are compatible with this updated version of the Windows 10 operating system.
When did the Windows 10 operating system appear?
The Microsoft Windows operating system refers to a group of programs that help facilitate the different tasks you perform on a computer; From its inception to the present day, different versions have appeared, seeking in this way to adapt more and more to the user's needs; Among them we must highlight Windows NT, 95, 98, 2000, XP, Vista, 7 and Windows 8.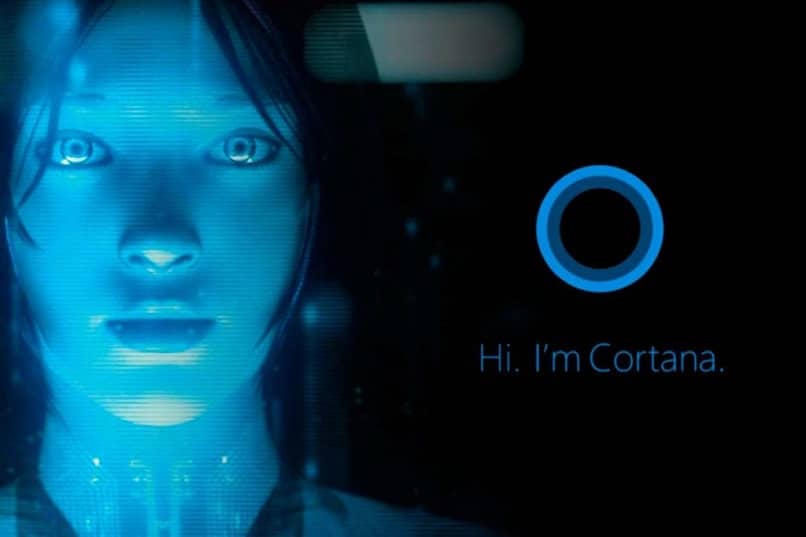 As we have mentioned, Windows 10 is Microsoft's current operating system, which was released in 2014; and after certain tests it was offered to the public on July 29, 2015. At first, the company reported that this system could be downloaded for a year and free of charge from its launch for users who had Windows 7 and Windows on their computers. 8.1 genuine.
For this, a tool was available to reserve said update, which would be notified later; When it was ready for download, these users could later receive the Windows 10 license as long as the operating system already installed on their computer was genuine Windows 7, 8 or 8.1 and no copies.
Does Cortana work in every country on the globe?
Not yet. Cortana has come to your computer's operating system as a virtual assistance, to help improve the daily experience of all users; This artificial intelligence is currently available for some countries such as Spain, France, Germany, Italy, the United Kingdom, the United States of America and Mexico, and can be adapted to the formal language of each one.
The voice of Cortana in Windows 10 in English has been performed for some years by actress Jenn Taylor; to access it, you can do it through the microphone using your voice or through the keyboard; and when you want, you can also disable the options.
How to talk to Cortana in Windows 10?
Windows 10 makes it easy for you to set Cortana to the language of your country; either Spanish, English or any other from your language pack and in this way begin to interact with this artificial intelligence; which has come to favor all the tasks you do on your computer; for example you can choose any program for her to execute the action.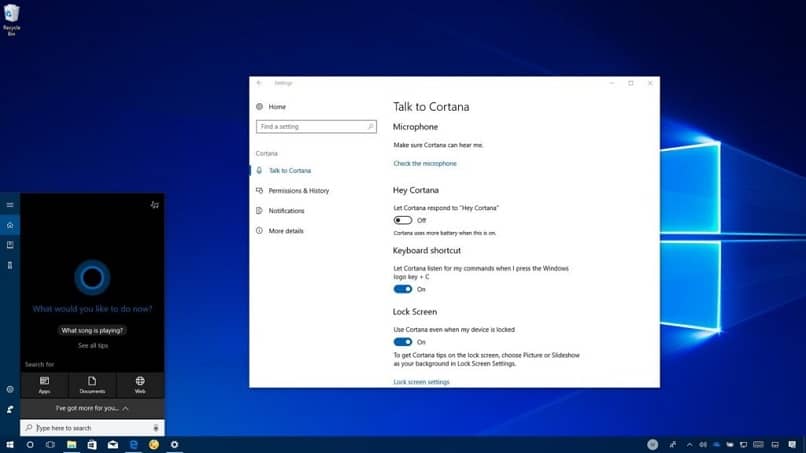 To activate it, certain previous steps must be followed , as long as it is not configured, where the time and language, region and language must be placed and so on until its complete activation.
You can ask Cortana about any topic , and ask, for example, to remind you of a task to schedule or those already scheduled; such as waking up at a specific time or opening a Word document, among others. You can even activate the "hello, I'm Cortana" function , the same one that has made her famous around the world.
Finally, Cortana in Windows 10 is our ally when it comes to researching any topic , or becoming our dictionary or translator of a document. You can also open any program you have on your computer with it using your voice . Some time ago we dedicated content that will be quite useful for you.
For example, if the answer to what we have asked is simple, it will immediately appear in the window; but if she is not very sure of the result, she will open a list with possible answers so that one can choose the one they think is the most accurate.