Windows
How to sign up or create a Microsoft account for free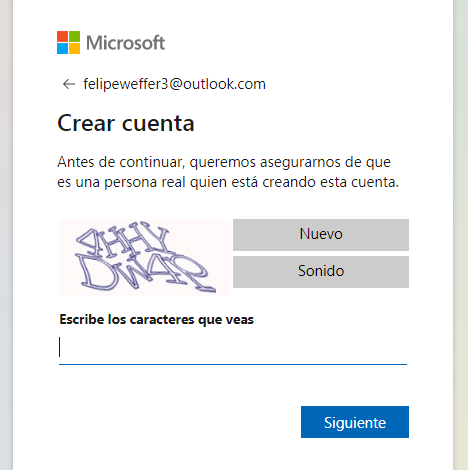 In recent years, Microsoft has wanted to incorporate more and more services and accessibility functions to all its environments, which is why it offers the possibility of creating a Microsoft account to link it to your profile and improve the user experience of Windows 10 and the rest of the services to this company.
The advantages offered by having a Microsoft account are many, since it allows you to have greater security of your information, synchronize several devices to have your files , payment methods and other elements always at hand when we need them.
However, not everyone knows how to register with Microsoft and get the most out of its services. For this reason, in this post you will have a guide on how to perform this procedure quickly and comfortably. Read on and follow the instructions below:
Steps to create a Microsoft account
The procedure to create your Microsoft profile and use it on Windows 10 and other supported platforms is much simpler than you might imagine. To do this, below you have a guide with the different procedures that can be applied.
From the browser
The easiest and fastest way to create a Microsoft account that you can then link to your devices or Windows 10 is through your browser. To register with Microsoft in this way, all you have to do is follow this procedure:
From your web browser, access the official Microsoft registration page from this link: https://signup.live.com.
In this registration form, you will need to enter a unique email address that has not been previously used.
In this same box, choose the type of domain you want ( Outlook.es, Outlook.com or Hotmail.com ) and click Next.

Next, enter the password you want to use and press " Next ".
Now fill in the rest of the information regarding your identity and click " Next ".

Next, you must enter the security code that is displayed on the screen and press " Next " to finish the process.

Remember that you can also create a Microsoft account using your phone number as a means of registration. However, it is best to opt for the use of an email.
From Windows 10
If you are a Windows 10 user, you can open a Microsoft account directly from the settings section of your Operating System. This is quite simple to do, you just have to carefully follow the procedure detailed below:
Access Start and enter the configuration panel by pressing the gear symbol.
Click Accounts and, in this new panel, follow the path Email and accounts> Add an account.
In this tab you can choose the type of account you want to create: Choose Outlook.
In this new screen, follow the option path Use another account > Microsoft account> Continue.
In this mail entry tab, select the " Create one " option .
Now, in the form for creating a Microsft account, you can enter an email that you already have or choose Get a new email address. Choose this last option.
Next, you must fill in the registration form with a password, personal data, nationality and then click "Next".
Fill in the security information fields and click "Next".
In this section add the fields related to your tastes and click "Next".
Finally, you must enable your account from Windows 10. To do this, access Windows Hello

, click

OK

and voila, you will have enabled your Microsoft account.
Following these methods, you now have two alternatives to create your own Microsoft account totally free and in a few minutes.