Windows
How to set password expiration date in Windows 10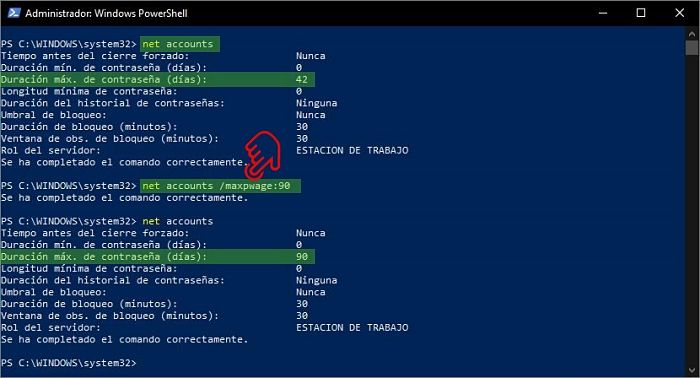 You can set a password expiration time in Windows 10. In this way you will have to change the password every certain period, and you will have greater security in your system. In this post I will show you how to do it for both a local user and a Microsoft account.
To maintain your cybersecurity, it is good to change your computer password from time to time. Windows 10 makes this easy because you can set a password expiration date. The steps to do this vary, depending on whether you use a local or Microsoft account to log into Windows.
Set password expiration in Windows 10 for Microsoft account
You can set a password expiration date for your Microsoft account online. You will then be asked to reset your password every 72 days. You must set a new password before you can enable (or disable) this setting.
To do this, go to the security area of ??your Microsoft account and log in. In the Change password section at the top, click Change.

It may ask you to verify your identity, with the options of receiving an SMS message or a call to your registered phone number; or receive an email to your alternate email address.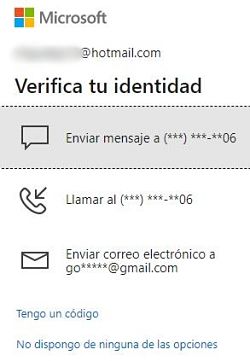 It will ask for your current password, as well as a new one (you cannot reuse the existing one, so enter a new and strong password).
Since you want to set a password expiration date, click the box next to " Make me change my password every 72 days " to enable this feature. Click Save to apply your new password and expiration date.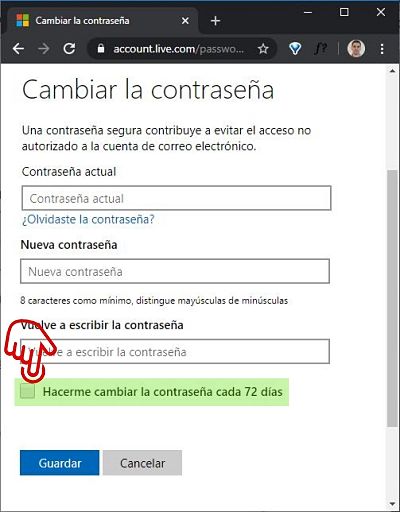 If the change was successful, the process will take you to the Microsoft account security page. Close and log into Windows to use your new password.
This password will expire after 72 days, and you will be asked to change it on your first login after this period has expired.
Set password expiration date in Windows 10 for local account
If you use a local account instead of a Microsoft one, you can still set an expiration date for your password, but the process is different.
Enable password expiration
You must first disable the setting that prevents your password from expiring. To do this, press the Windows + R keys to open the " Run " start box. Type netplwizy and click OK to open your user account settings .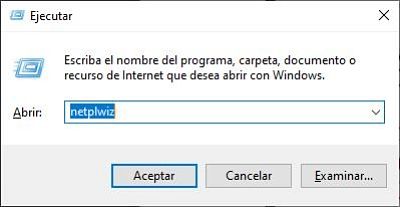 On the Advanced tab , click Advanced options to open the Advanced User Management tool .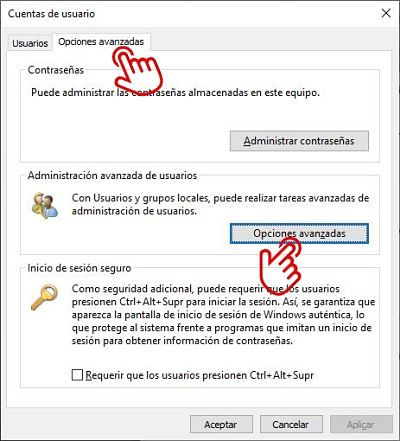 Then click Users in the menu on the left, right-click on your Windows username and choose Properties to enter advanced user settings for your local user account.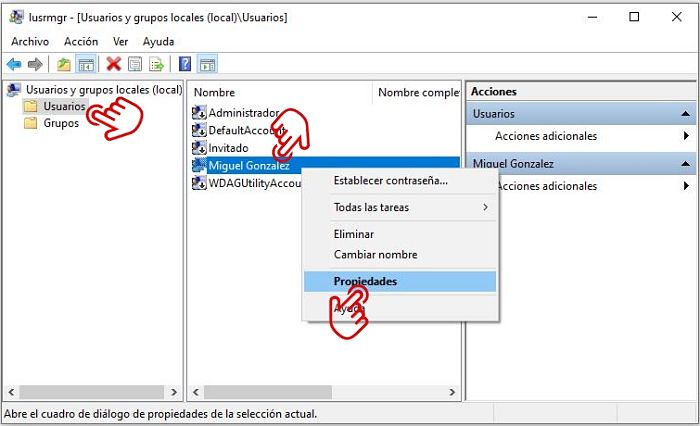 In the Account Properties window , uncheck " Password never expires " and then click OK.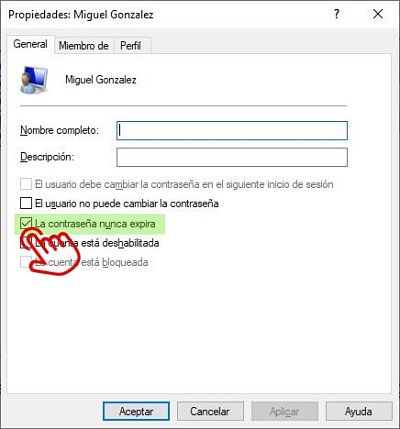 In the local group policy editor
You must set the maximum password duration for your password. Unlike a Microsoft account, you can set your local account password to expire anytime you want.
The default in Windows 10 is 42 days. If you want to leave that duration, you can continue using your PC normally. When it's time to reset your password, you will be prompted to change it.
If you are using Windows 10 Pro, Education, or Enterprise, press Windows + R to open the Run window . In it, type gpedit.msc and click OK to open the Local Group Policy Editor. (If you're running Windows 10 Home, follow the instructions in the next section.)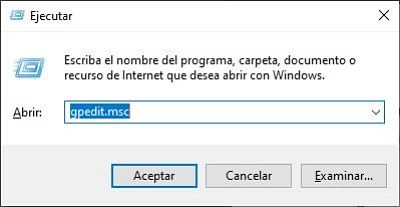 In the left menu, navigate to Settings equipment > Windows Settings > Security Settings > Account Policies > Password Policy and double click Maximum password age.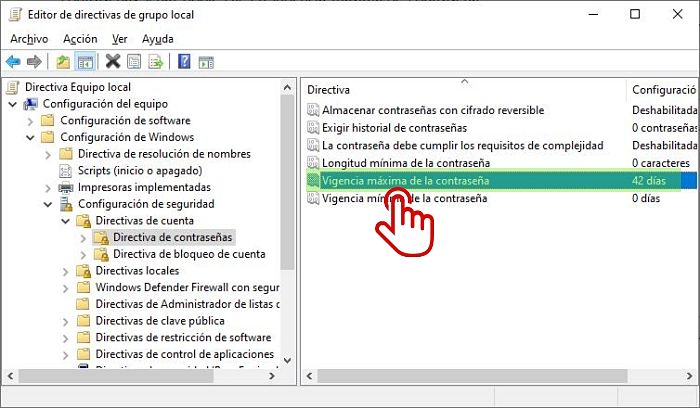 Change the value of "42" to the length of days you want, and then click OK to save the settings.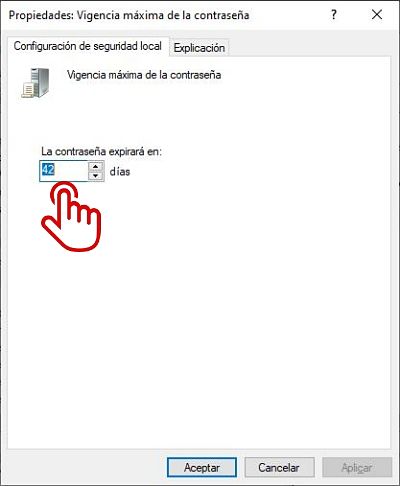 The expiration date for local accounts on your PC will now be set to the time you chose. When that period elapses, Windows will ask you to reset your password.
Using PowerShell or Command Prompt
If your computer is running Windows 10 Home, you must use PowerShell or Command Prompt to set the maximum password life. You can also use this method as an alternative to the Local Group Policy Editor process in Windows 10 Pro, Enterprise, and Education.
To get started, right-click the Start menu and then click Windows PowerShell (Administrator) or Command Prompt (Administrator), depending on your version of Windows.
In the PowerShell window, type net accounts to see the maximum password age for your accounts.
If you want to change the default 42 days, type net accounts / maxpwage: 00 and replace "00" with the time period (in days) you want to use.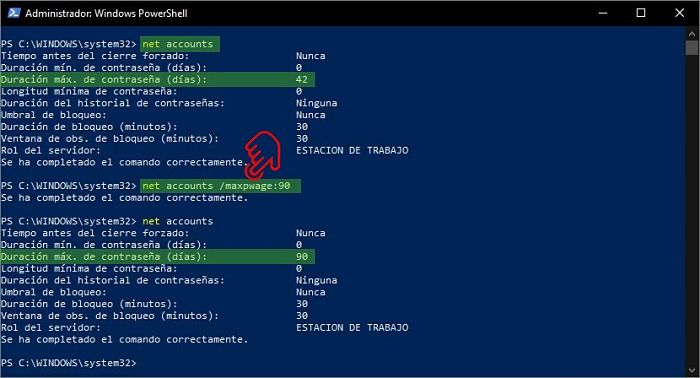 The maximum password age you choose applies to all local accounts on your PC.