Windows
How to run applications with keyboard shortcuts in Windows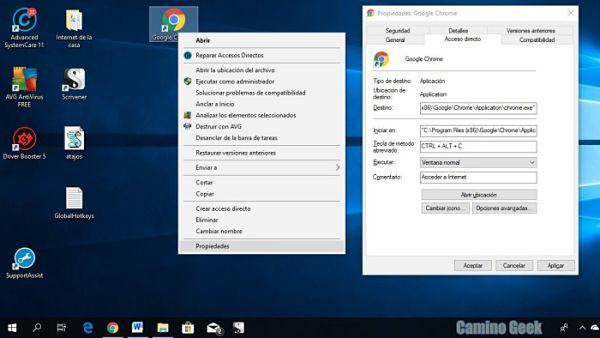 The most popular, successful, and feature-rich apps include keyboard shortcuts to make things easier. Some of them allow you to customize them, making things more convenient. Although many applications support such a feature, they do not come with a keyboard shortcut to launch or launch them.
If you want to start a Windows application using a key combination, you don't need a launcher to do so. In fact, Windows allows you to run applications with keyboard shortcuts, you just have to configure those shortcuts.
Run applications with keyboard shortcuts
This feature works on Windows 10, 8 / 8.1, 7, and will probably work on Windows XP and Vista as well. For Windows 8 / 8.1 and Windows 10 users, this works for both desktop apps and universal apps (UWP).
Desktop applications
If you want to start a Windows desktop application with a keyboard shortcut, you first need the executable or a shortcut to the application on your desktop. Right- click the EXE or shortcut and select Properties from the context menu. Here on the Shortcut tab is the Shortcut Key field . Click inside it, type your custom key combination, and click Apply.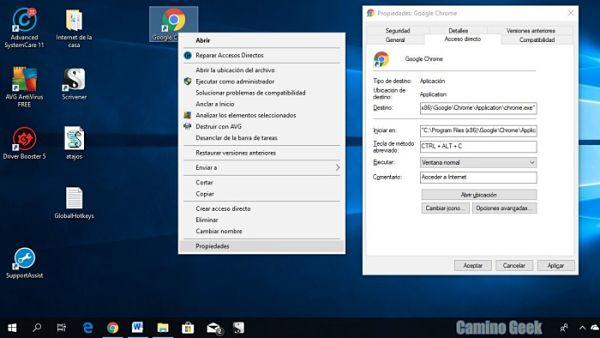 UWP apps
You can't find the EXE for universal apps, so there is an extra step if you want to start a UWP with a shortcut. Open the Start Menu and go to the application list. Make click and drag the application for which you want to create a keyboard shortcut and drop it on the desktop.
Then carry out the same procedure explained above. Right-click on the UWP app shortcut and select Properties. Go to the Shortcut tab and click inside the Shortcut Key field . Register the shortcut and click Apply.
READ: How to check which apps consume the most battery in Windows 10
Creating keyboard shortcuts
There are some limitations to the keyboard shortcuts that you can create to launch an application. The keyboard shortcut will always include the Ctrl + Alt modifier keys. You can combine it with any letter or number key on your keyboard. If you combine it with a number key on your number pad, the shortcut will only include the Ctrl modifier key. For letters, you must use both Ctrl and Alt. There is no way around this. You also can't use the Windows key when creating shortcuts.
These keyboard shortcuts are universal. Regardless of the application you are working on, pressing one of these shortcuts will launch the application. The only exception is if you are using an application in full screen mode. For example, if you are watching a YouTube video in full screen in Chrome, pressing an application's keyboard shortcut will not launch.