Windows
How to restore the appearance of the folder downloads in windows 10 may 2019 update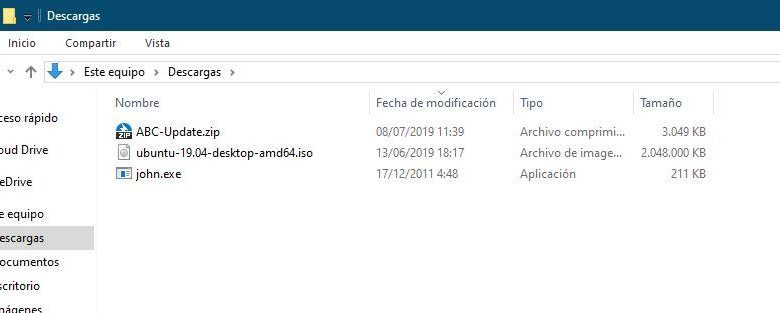 In order to allow users to keep their files organized, Windows 10 has a series of default folders where to save our images, our music, our videos and, of course, where all the files that we download from the Internet will be saved by default any browser. Of all these default folders, the Downloads folder is surely one of the most used by users, users who, since Windows 10 May 2019 Update has arrived on their computers, have found that the appearance of this folder has changed.
By default, Microsoft does not usually group the files in any folder unless it is the user who activates this feature. Therefore, it has been very shocking to see how, after installing the new version of Windows 10, users have found that all the files that had been saved in this folder have started to group according to when they were downloaded.

Although we cannot deny that this change helps us to have all our files much better organized, the truth is that users who were already used to using the classic view of this folder will surely feel uncomfortable seeing how their files are grouped.
Luckily, this is nothing more than a simple option that Microsoft has automatically enabled within this folder (either by mistake, or on purpose). This option that takes a long time in Windows for users who would like to activate it manually in the folders and is very easy to deactivate to return to have the classic appearance of the files.
How to return to the classic view of the Windows 10 Downloads folder
To deactivate this grouping by default, all we have to do is open the Downloads folder of our Windows 10 and right-click on an empty space in the folder to see the context menu.
We will move to the " Group by " section and we will be able to see the different grouping options that Windows 10 offers us for folders.
As we can see, we will have the option " modification date " marked . To restore the classic appearance we will have to choose the "None" option that we show you in the next screenshot.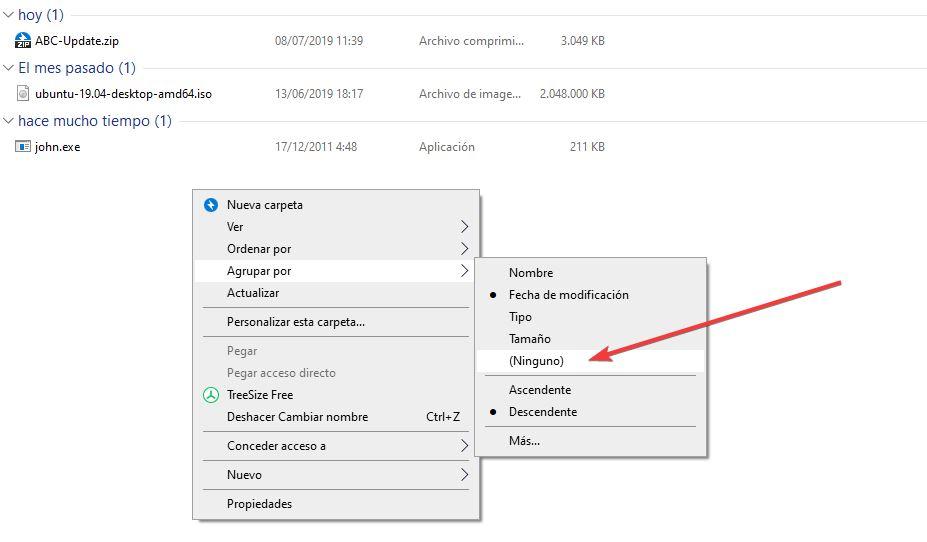 Automatically we can see how the files are no longer grouped, but appear as they have always been, in a list that we can order as we want, but without the files being grouped by date, type or size.

If we want to re-activate the grouping of files, we simply have to reopen the "group by" menu and choose the option " modification date " to show the grouped files again as it is done by default in Windows 10 May 2019 Update.
After the summer, Windows 10 19H2 will reach users , the second update of the operating system that, although it will be a minor change, as a Service Pack. Of course, it may bring new default views for some of the system folders in order to encourage users to have their files more organized.