Windows
How to remove or uninstall Internet Explorer from Windows 10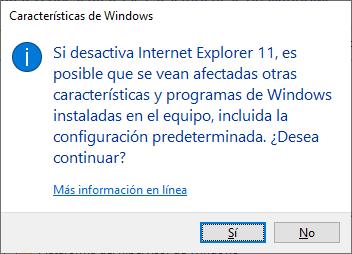 Although Microsoft introduced Edge in Windows 10 as its next-generation browser, Internet Explorer still exists. If you don't want it on your system, in this post we will see how to uninstall Internet Explorer in Windows 10.
The truth is that practically nobody uses it, not even Microsoft pays attention to it, but it is likely that you still have it on your system. Unlike Edge, there are no Windows 10 features that depend on it, so you may want to remove it from the system. Here's how to uninstall Internet Explorer.
Uninstall Internet Explorer
Internet Explorer can be uninstalled from the Control Panel.
Open Control Panel and click Programs and Features. Then, click Turn Windows features on or off in the left column.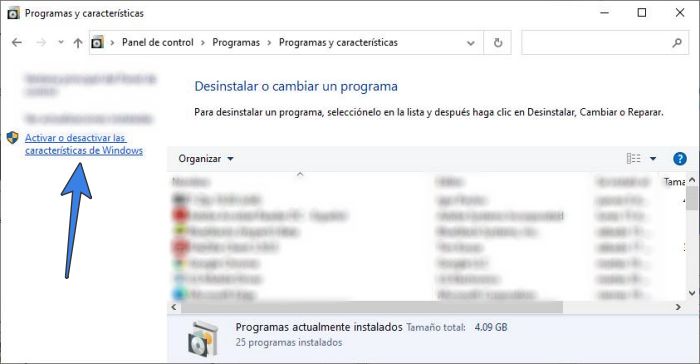 This will open a list of Windows Features installed on your system.
In it, look for Internet Explorer 11. By default, the checkbox will be checked, indicating that it is installed. Uncheck this box and click OK.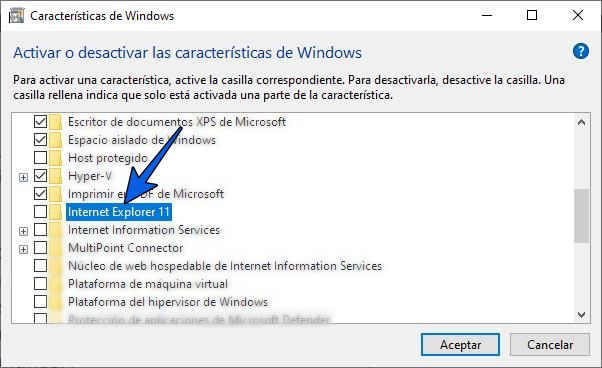 You will receive an on-screen alert that removing Internet Explorer 11 could affect something, and it will ask you to confirm that you want to remove it.
Click Yes and it will be uninstalled. The uninstallation will take a while and then you must reboot the system. After this, Internet Explorer will have been removed.
Reinstall Internet Explorer
If you ever need to get it back, you can easily do it. Open Control Panel and go to Programs and Features.
Click the same option Turn Windows features on or off. In the list of options, check the box next to Internet Explorer and click OK.
The system will reinstall the browser and you will have to restart your system for the change to take effect.
Why Microsoft still keeps IE on Windows 10
Microsoft may eventually stop using Internet Explorer, but that may not happen for now. Depreading a browser that has been the standard browser of a major operating system like Windows for around 2 decades is not the same as deprecating the Paint application.
Many users still rely on this browser for some things. It may not be the safest or most sensible thing to do, but certainly a lot of people still use it.