Windows
How to remove blue arrows from icons in shortcuts in Windows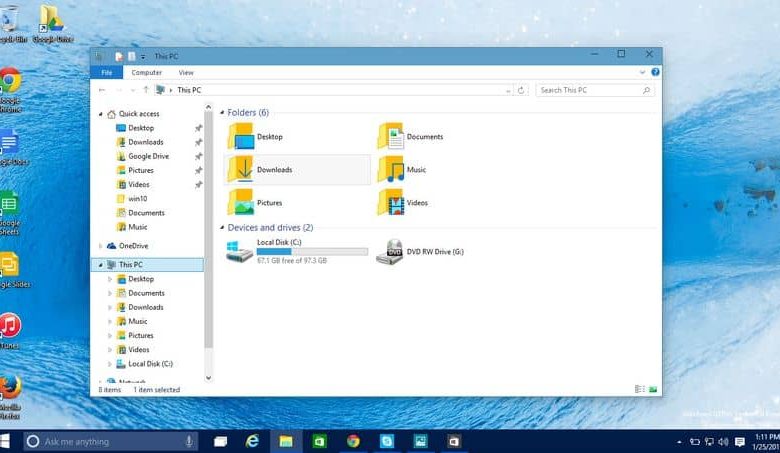 The Windows 10 operating system has many interesting features, not only at the level of functions and programs, but also at the aesthetic level. One of the elements that has most attracted the attention of the thousands of users of this operating system, has been a pair of blue arrows in some of its folders, files, programs and shortcuts . Do you need to worry?
What do the blue arrows mean?
Since the update of the most used operating system around the world, many people have been detailed and curious enough to find out what these two blue arrows that are observed in the file explorer mean.

No need to worry! There is no virus or errors in the folder, documents or programs, these arrows are used to indicate that what the folder contains is compressed. What is it for? Important question: this is extremely useful in optimizing how you save space on your computer's hard drive.
Can they be hidden?
For many people it is likely that this indication may be annoying or unsightly. So, if you decide that you don't want to continue seeing this pair of arrows on each of your folders, here you can learn a series of simple steps to do so.
Enable or remove file compression
To begin with, if you want to start saving space on your hard drive and use this useful tool, you can right-click on a folder of interest and then click on properties.
A box will open in which you can see a button that will allow you to access the folder's advanced options.
Check the "Compress content " box to save space.
Click "OK" and then apply the changes to all subfolders and files contained in the folder you have selected.
If, on the other hand, you don't have much interest in maintaining this type of configuration on your computer, you just have to follow the same procedure. The only difference is that, instead of checking the box, you will uncheck it to suspend the compression of the files, and, therefore, the space on your hard disk would be considerably affected.
Hide the blue arrows
Finally, if you want to keep the settings, but find it unsightly to see that pair of blue arrows above the folder, don't worry! There is a more than perfect alternative for this type of case, which can be summed up in three words: registry editor.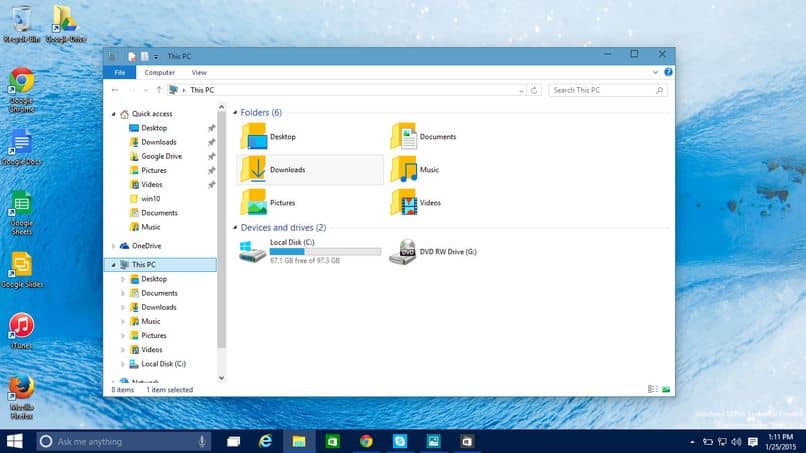 Once you have accessed the registry editor, you can access the following path: " HKEY_LOCAL_MACHINE \ SOFTWARE \ Microsoft \ Windows \ CurrentVersion \ Explorer "
Then, you will right-click on the "Key" option, go to New and then click on Key.
You can name the new key as "Shell Icons ".
Repeat the second step, with the difference that, when you go to New, this time you will select "String Value". Name 179 and then set the value empty.ico, 0
Icon creation
Once at this point, it is time to proceed with the creation of an empty icon. To carry out this action, you can use Paint. It is recommended that it be an image in PNG format, 16 x 16. After all this procedure, you will have to proceed to convert it to ICO format. Name that icon "file empty".
Final procedure
In the final part of this procedure, it is important to note that you will need administrator permission to complete the operation. When the icon is created, you will have to access the path " C: | Windows | System32 " and paste the icon.
Now access the command prompt with administrator rights.
Proceed to insert the command shown below: " taskkill | f | im explorer.exe "
Then run the command "start explorer.exe "
To finish, you will have to delete the registry key, as well as the icon created previously.
Goodbye arrows!
In this way, the arrows will have disappeared from your folders, however, you will keep the settings that will allow you to save space on your hard drive. The procedure can be a bit tedious, but if it really bothers you to see those arrows without having to remove the settings to compress the files, it will be worth it. Put it into practice!