Windows
How to Productively Use Windows 10 Sticky Notes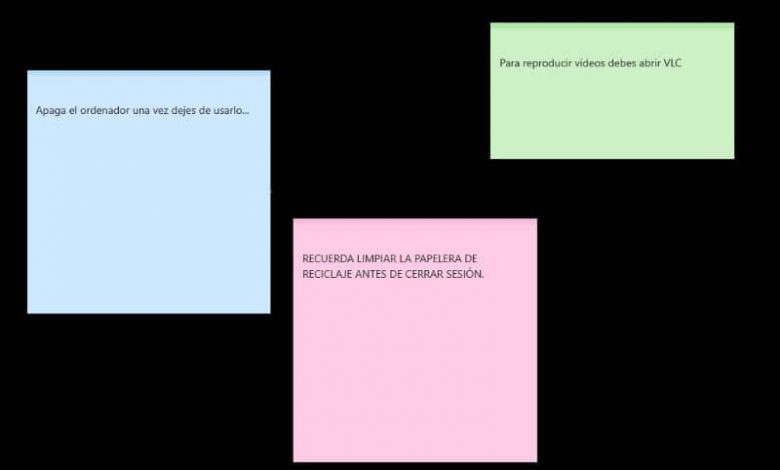 Today we will teach you how to use Windows 10 Sticky Notes productively, a very simple application that can be tremendously useful if used properly.
What are Sticky Notes?
Windows 10 has improvements over the old Microsoft operating systems. Some novelties can be seen in the extended capabilities that are offered to users, others are presented as applications that are useful.
The so-called Sticky Notes are just this, an application developed specifically for Windows 10 in which the user can write small notes to leave them visible on their desktop and thus leave reminders, notes for other users, etc.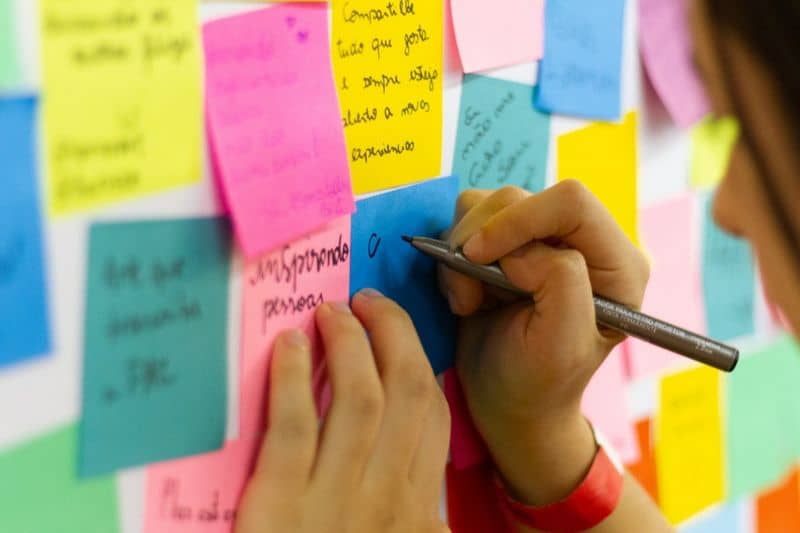 Sticky Notes refer to sticky notes that can be found in any library and their functionality is similar, only this time Microsoft presents them in the virtual world.
Although the application is very simple, it could be very useful for many users, which is why we invite you to read the following guide in which we will teach you how to use it.
How to Productively Use Windows 10 Sticky Notes
Do you know how to put notes on your desktop in Windows? With Sticky Notes you will be able to obtain greater productivity in your tasks since it is especially useful in case you need to remember something important or to leave notes for yourself / other users. To use this little Windows 10 app, read the following guide.
The first step is to open the application, this can be done by typing "Sticky Notes" in the Windows start menu. If you can't get it, you can go to the official Microsoft website. Once you find the application, all you have to do is press on it.
When you do the above, the App will be displayed on the screen. As you will see, it is quite simple, leaving a space in which it is possible to write short notes.
Write your message, and configure the Sticky Note window to the size that best suits you.
In the event that you want to leave several notes, you only have to press the combination of keys "Ctrl + N" with which it is possible to open the screen for new notes. You can also do this by simply pressing on the plus symbol (+).
If you press on the three horizontal points located above and to the right of each note, you will be able to choose a specific color for each one of them.
Little tutorials
One of the most prominent utilities of Sticky Notes in Windows is that you can create small tutorials or guides to use the computer, something especially useful in the event that you are teaching one of your family members to operate the computer.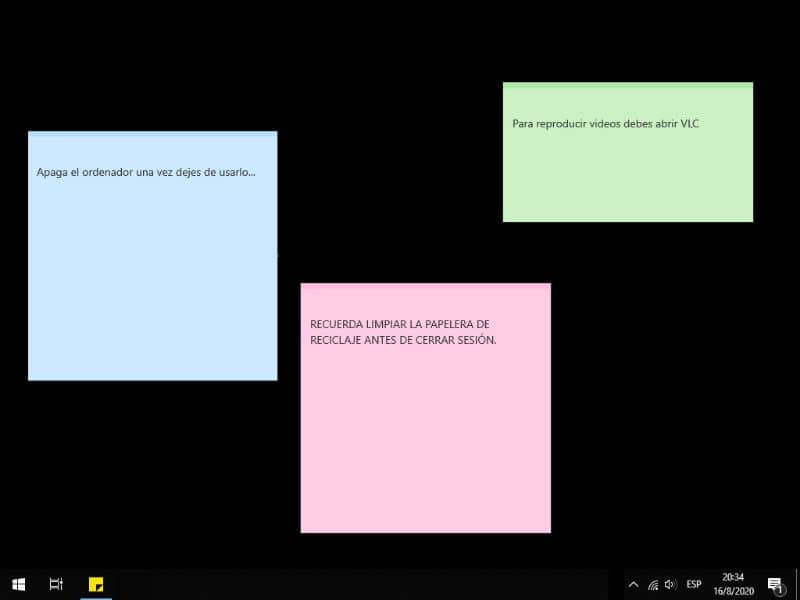 This is something convenient in case you have an elderly person at home who is not used to using the computer. Using these little notes, you will be able to leave specific messages that may arise in the event of casual doubts.
Reminders
It is possibly the most characteristic utility of this type of program, the reminders are usually linked to the notes, so we can also use the Sticky Notes for this purpose. It is a good way to always keep in mind those things that you must do.
Having a Sticky Notes on the desktop will make it easy for you to access information that you must remember, such as homework or work. This is especially useful for forgetful people, being an excellent option to be productive when using the computer. Even if you organize your activities on your phone, you can also put notes on the screen on your Android device .
Note to other users
It is relatively common for major changes to be made to the computer, although this can cause some inconvenience in the event that many people use the computer. To solve this minor inconvenience, we can signal these changes to other users using Sticky Notes.
The Sticky Notes are very useful to leave notes to other users of the computer, either because of what has been said above or before any other message that we want to leave on the screen. Without a doubt, in case you want to leave a visible message for everyone, Sticky Notes are an excellent alternative. It is important to note that in addition to the operating system you can choose to take notes in Google Chrome when you browse the internet . In this way, the usefulness of this interesting tool increases.